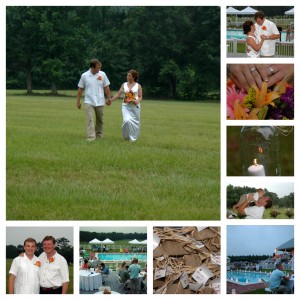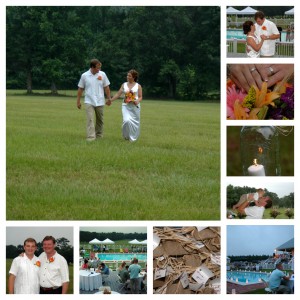 7 years ago
2 people were married
More than 100 people came
They drove over 200 miles
To 1 farm, in the middle of nowhere
To watch 1 diamond ring get placed on 1 finger
To symbolize a lifetime of togetherness.
Since then…
1 house has become our home
3 children fill it with laughter
1 more child will make their family complete.
We have had…
2,555 days of marriage
100s of fights and 100s of makeups
And changed over 20,000 diapers.
I would say "I Do" 1 million times again to the man I fell in love with
12 years ago.
And I hope to spend 1 million more years with you.
Happy Anniversay, Baby.
"I love you to the moon and back." (That would be 238,857 miles.)