The acronym CAH entered our lives in October 2004 at the new born screening of our son who had recently been born. Overwhelmed and scared we pressed on to learn more about his rare genetic condition through genetic testing, research, medical consultations and LOTS of reading. We are raising 4 children, 3 of which- oldest, third and youngest- have been diagnosed with this rare genetic condition, Congenital Adrenal Hyperplasia or CAH. For those that know the condition well, they are also salt-wasting. It's a mouthful, but over the past 10 years, I have done my best to read, learn, study and talk to others about living, dealing and supporting those with CAH.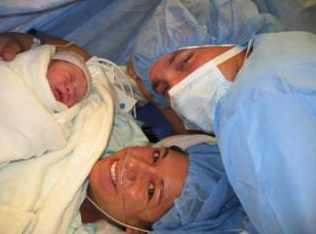 I do want to share with you what I know about CAH, parenting a child with CAH and how I explain it to others. With a little extra monitoring, people lead normal lives. You would not know the condition even exists. There are very little write ups about daily life with CAH. It is very normal, but there are many things that I do that other parents might want to know who are also raising children with CAH. There is SO much more that one can know about CAH that can only be learned from experience, in addition to doctors. I will leave you with medical and support sites to visit if you want more information on a certain topic.
I am also involved with the CARES Foundation as a volunteer, as the FL support group leader. We do our best to raise awareness and keep our children healthy.
I am always open to talking with other about CAH and supporting the fact that we are in this together.
*I am NOT a medical professional, therefore you should always consult with a licensed medical professional before beginning any treatments. This is a personal blog therefore, there is no medical advice given on this site that should not first be consulted by a medical professional. My children are cared for under the direction of various medical professionals. Please only use the information on this site as opinions only. All material on this blog is copyright protected and cannot be used with out owner permission from Marisa Langford.