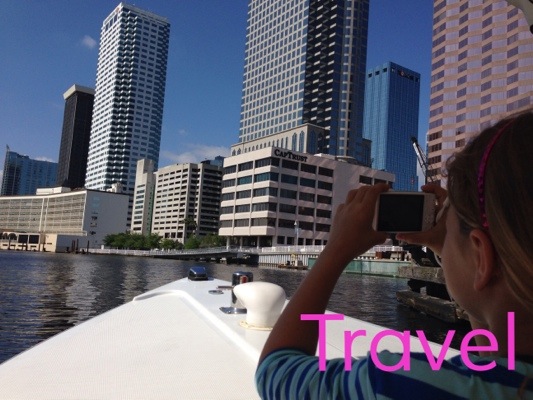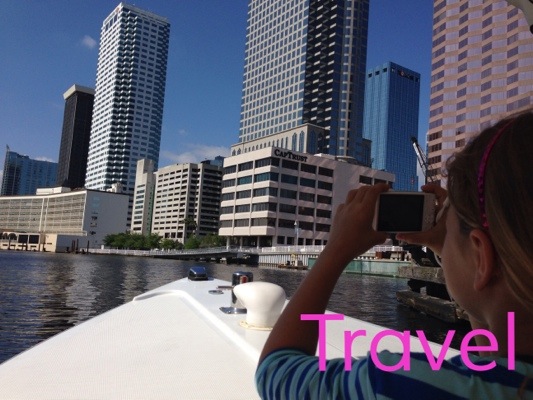 Today is day 1 of 75 glorious days of summer. Oh to be a kids again!

This article has been updated as of May 2017.
It's finally here. The summer vacation that my kids have waited 176 day for is finally here. Looking back on this year, I really can't believe that it is over. But the fun begins today with year-end celebrations, pool parties, sleepovers and late nights. I'm living vicariously through my kids as I want them to have the fondest memories of childhood.
So what is everyone doing with 75 days of summer? You either love them or you dread them. I used to not think they existed as the preschool my kids went to was year round, so there was no difference. I am embracing the summer days this year. I didn't over schedule. I think we can find things to do and I really don't think that my kids will be bored this summer. So here is my list. 75 things to do with kids on vacation in Tampa Bay. Some are free. Some are cheap. Some might just be a wise investment of your money if you are looking to do something. My full list will be published in the Tampa Bay Parenting Magazine in the June 2017 issue so be sure to pick it up today!  In the mean time, you might have seen me on WFLA NBC News Tampa Bay with Jana Jones talking about how to survive with your kids at home on vacation too!  Whatever you do, big vacations, stay cations, day trips, quality time with the kids, I hope you have fun and they get a chance to relax as well!  It's so important to reboot after a long year!  Let me know in the comments below if you have any to add!
1. Pool time…ANYWHERE! Cooling is if what summer is meant for!
2. Library- Many events or just go to spend the morning finding books of things to do in the afternoon.
3. Free Summer Movies
4. Baseball Game- Minor leagues or Major (Tampa Bay Rays or Tampa Yankees)
5. Find a NEW park
6. Have a sleepover with friends
7. Have a lemonade stand
8. Find a beach- Florida has the best beaches in the USA!
9. Go on a nature walk at the park
10. Learn a new sport
11. Read a book
12. Make a journal
13. Summer clean your room
14. Visit a relative
15. Plant a garden
16. Bake something!
17. Go roller skating at Tampa Bay Skate Academy
18. Have a game day with friends.
19. Head to an outdoor concert at Curtis Hixon Park (Rock the Park every first Thursday)
20. Have a picnic
21. Head to Lowry Park Zoo
22. Watch the fireworks at Channelside
23. Take your camera and head to Downtown Tampa and be a photographer for the day!
24. Ride your bike on Bayshore Blvd.
25. Bring your sports stuff and hit up Kate Jackson Park in Hyde Park Village
26. Go to Color Me Mine and paint pottery
27. Take an new art class at Ybor Art Studio
28. Go to a Farmers Market (Tampa Bay Markets)
29. Make something to sell at The Tampa Kids Market
30. Visit the Glaze Children's Museum
31. Take an tour of Tampa via the water with eBoats
32. Visit the Florida Aquarium
33. Take a ride up the Hillsborough River via the Pirate Water Taxi
34. Visit Busch Gardens
35. Go horseback riding
37. Redecorate your room (with ideas from Ikea when they have free lunch for kids on a Tuesday)
38. Learn to golf through the First Tee of Tampa Bay or at Golfer's Grail (if you are looking to get out of the heat)
39. Write a letter and mail it to someone- must go to the post office
40. Hit the Drive-In movies at Funland
41. Hit Adventure Island for a day!
42. Visit Pier 60 in Clearwater for the sunset
43. Head to the Hillsborough River and go canoeing with Canoe Escape
44. Learn to rock climb at Vertical Ventures
45. Jump your day away at Airheads
46. Take a backstage tour of Tampa Theatre and learn about one of the oldest theaters in America
47. Visit a National Park and earn a Junior Ranger Badge
48. Start a fundraiser and write letters to people who you think could help you with your cause
49. Take a yoga class (Free yoga each Sunday at Curtis Hixon Park)
50. Take an "Art Spot" class at the Tampa Museum of Art (Free every Saturday from 11am-2pm)
51. Throw a party- But here's the catch- you have to plan it, write invitations, figure out what to do, what you will eat and be the host!
52. See a Tampa Bay Storm game!
53. Go fishing
54. Exercise your brain with daily crossword puzzles
55. Have arts and crafts day at home!
56. Check out a Rowdies Soccer game!
57. Have a fancy lunch at the Columbia Restaurant and watch the flamenco dancers!
58. Train for and run a race!
59. Spend the night in a hotel
60. Get active at Fit Kids Playground in July or August at Curtis Hixon Park
61. Grill out!
63. Learn a yard game like cornhole, botchee ball or croquet.
64. Go bowling
65. Go ice skating
66. Visit the Tampa Bay History Center
67. Visit the Clearwater Marine Aquarium and see Winter (you could pair this with movie night and watch Dolphin Tale also!)
68. Visit the manatees at the TECO Manatee Viewing Center
69. Visit LegoLand and their new water park!
70. Start a blog! They are free at blogspot.com and will help you with writing!
71. Eat ice cream
72. Visit MOSI
73. Turn off all electronics for 1 FULL day. Can you really do it?
74. Print pictures of your summer vacation and make an album for you to show your friends (you'll have to use your writing skills)
75. Get everything ready for the new school year!
With all these suggestions, I am sure you will find something to do this summer with kids on vacation!