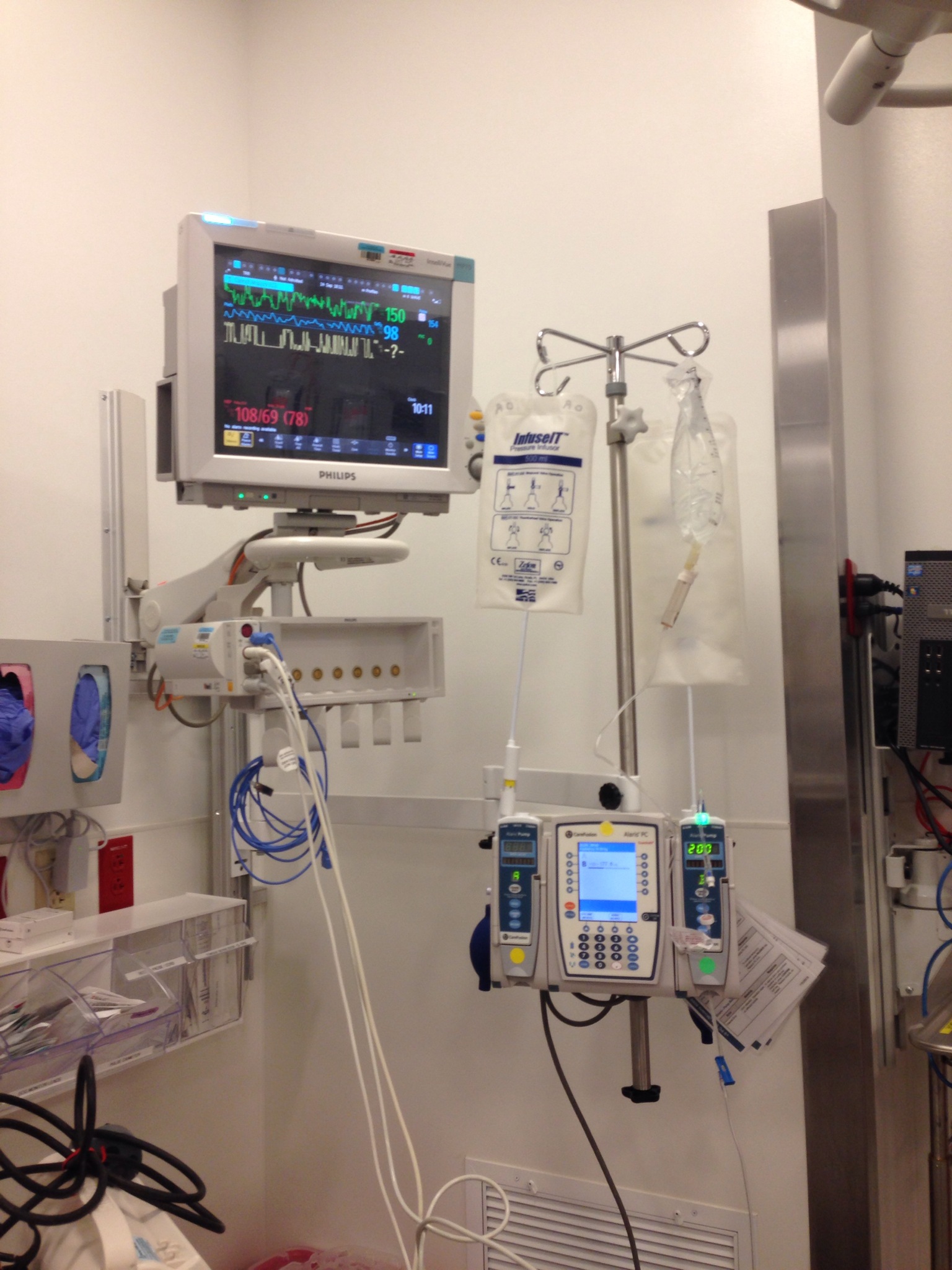 For me, a hospital is very much like the only prison I will ever know. I watch a few random prison TV shows (who doesn't) and have seen OITNB and feel like a hospital stay with kids is very similar. You have to know the tricks to survive. It keeps you away from loved ones. Some people on the "inside" can tell you the reality of how it is and what you need to do to survive. And if you make enemies, watch out. Because they will hold your freedom (discharge papers) hostage or at least tie them up in approval land and it could take much longer for you to leave.
But the more I thought about it, I feel that I could offer a few tips to other parents that might be interested in surviving a hospital stay. I've now stayed in a hospital with kids five times and one of those times it was with two kids in different rooms in the PICU. And by surviving, I mean not going ape-sh*t on a nurse tech that comes in one hour after you've just gotten your baby to sleep because it's protocol that they do vitals. (Yes, that was me on my first stay when I knew no better. Wrong way to handle it.) I've learned. I have lived to tell. Here are my tips.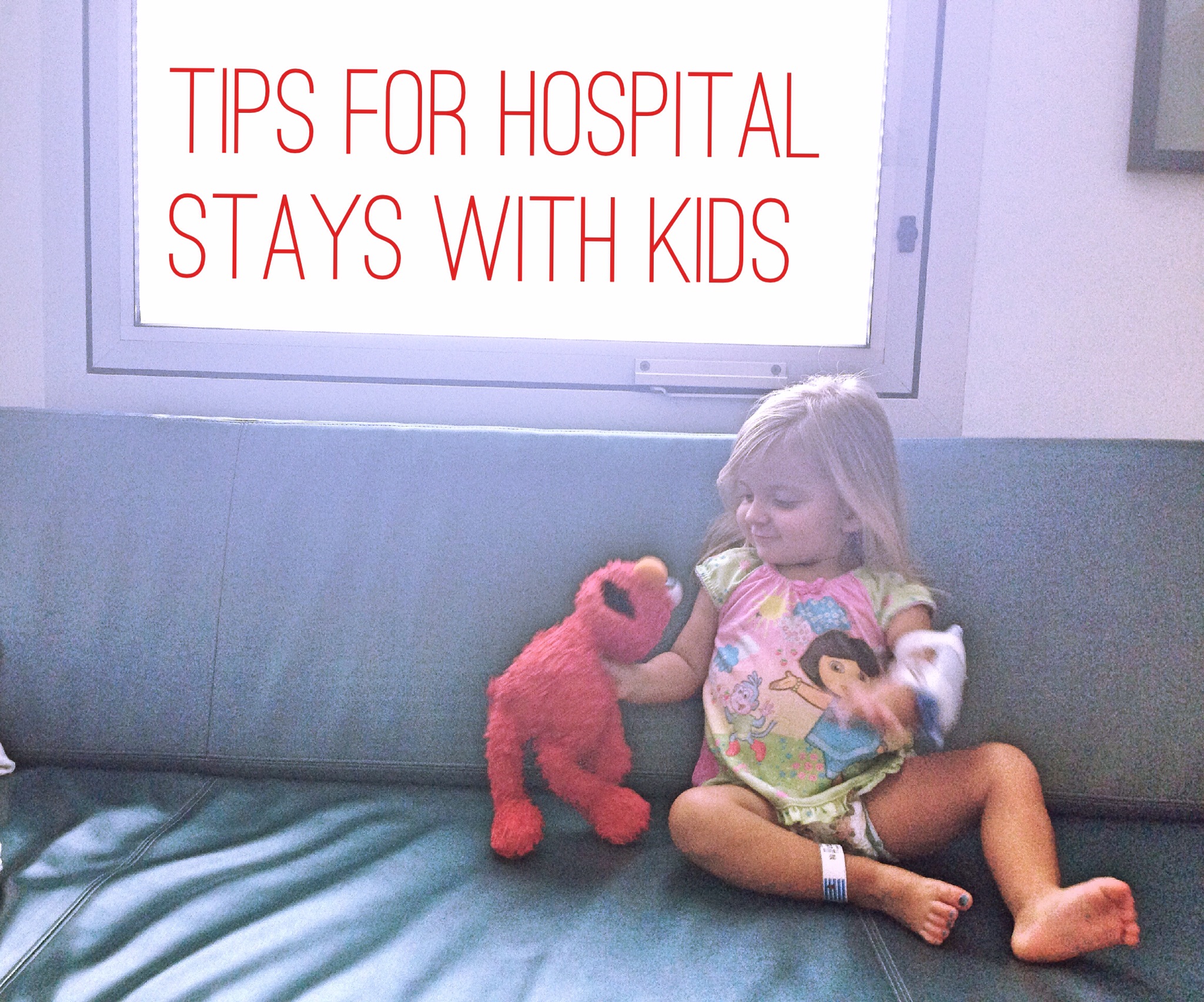 Hospital food is disgusting and your kid has to eat.
Normal. Kids are picky. But hospital food is…well, let's just say, it's not your Mama's cookin'. But kids need to eat. Can you ask for organic milk or fresh green beans? Yes, you can ask, and the nurse will politely say, "Sure! We will get right on that!" Bottom line is, unlike prison, you can bring in your own food. There is typically a whole pantry of unhealthy processed sugary snacks, and sodas in the fridge. It's very discouraging when all there is in the news is talks about how these are the food that are getting us sick! We are fortunate to have friends who brought us food and we actually went home and cooked food to bring for our kids. As long as the doctors approve and know (big thing is communication) they should be just fine with what you've brought your child to eat. But that's the truth, you'll have to bring it.
You must know what's coming up for your child's schedule. 
Let's say you check in to your PICU suite (complete with 1 very uncomfortable chair obviously for only one parent) at 4pm. They will immediately get vitals (temperature, blood pressure) on the child. Now, every child is different (and disclaimer: I'm not a medical professional) but typically the doctor will schedule these vital signs to be pulled at a certain hour, so lets say every 4 hours. Like clock work, they will come knocking. As well as you also need to make mental notes of when medicines are due. Or who is coming in to see your child (and that us completely unscheduled!)
My point is, you need to try to figure out when your child can sleep. If you can get blood drawn, medicine given, vitals taken at around the same time, then MAYBE your very sleepy ruffle could actually get some sleep. You are on their exact time. If it is in their computer at 11pm, that's what they follow to the minute. Just be aware that you can ask to move things around and get them pushed closer together on the off chance you might be able to get a few hours of continuous sleep.
There are no frills.
None. What. So. Ever. Period. If your child likes things a certain way, you better bring it. This is health care in America people. Definitely not the Four Seasons! Views are if parking lots and food is well.. I guess it could be called nutritious. Beds for parents are none existent. Hard short plastic couches are coveted. If you get a room with one, your lucky. Sometimes they have linens and pillows. Other times, they have told us they are out. They are there to provide life support and survival items of basic need for the patient. Not the caregivers.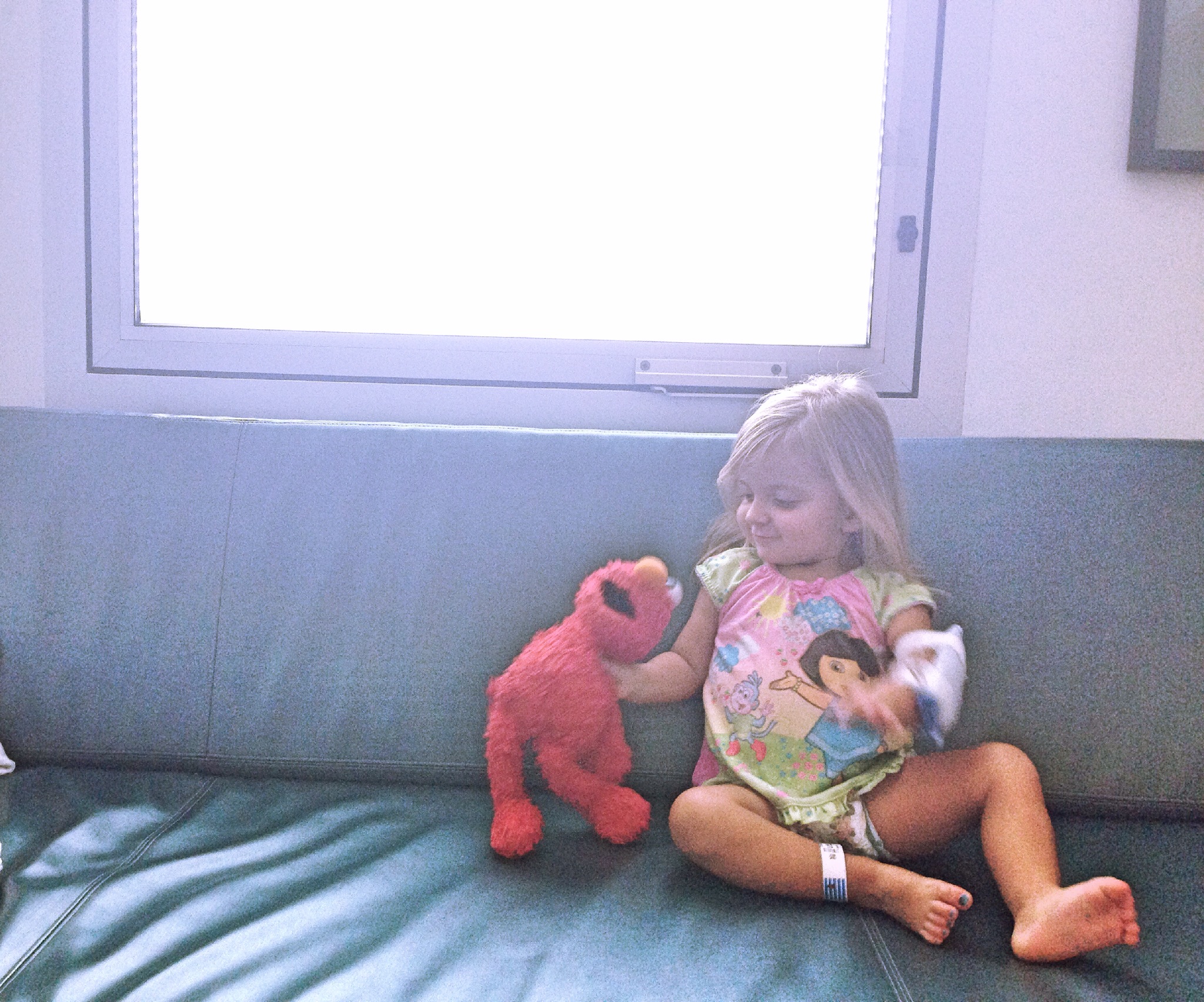 BYOE
Bring. Your. Own. Everything. The basics are covered. Diapers, wipes , food (bit many choices…but still food) water, etc, the hospital will have it. But, we've learned that if it's a necessity that our children must have, something other than the basic (oh, so basic) means to survive for the next few days, than we bring it. Think night music, diaper warmer, special diapers, organic and healthy snacks, special bottle, specific ANYTHING! Honestly, we once brought a mattress from Unclutterer, to the hospital. First time in. True story.
Keep your friends close and your nurses closer.
Nurses are your friends. Repeat. Nurses are your friends. Do WHATEVER you can to kids their ass so they like you. This is hard for me at times. Some of our nurses I have LOVED! Some I have thought they need to find a new profession. But the ones who get it, will only help make your "stay " that much more enjoyable. Bring them coffee, doughnuts if your doing a run. Trust me, they will appreciate it and it will only help your patient out in the long run. Truth.
Know your rights.

You have rights. Did you know you as the patent have rights, even in the hospital? Ask questions. Ask the nurse to call the doctor if your not sure she's doing it right. Ask more questions! Triple check all meds given to your child. Ask the 'why' questions! You have the right to refuse vitals on your child (as long as they are stable -again, I'm bit a medical professional- but I know that I can tell a tech nurse NOT to wake my sleeping sick baby JUST because they need to get a blood pressure they won't get because she's screaming at the top of her lungs! Learn your rights. Ask lots of questions. DI NOT BE AFRAID TO ADVOCATE FOR YOUR CHILDREN!
Get ready for an emotional roller coaster .
Your children crying. Other children crying. You learning about other children's illnesses. Over hearing other families struggles. Your children begging to go home. Other parents crying. It's a real harsh and cruel world inside those children's hospitals sometimes. It's hard to just forget when you leave what you've heard or have seen. I still wonder about some of the people and families we have meet along our journey.
Do you know what Child Life Services is?
If you need activities for your child, ask! They have clean books, toys, crayons, paper, etc. for kids. They even have these wonderful Child Life Specialists who will come and play with your kids and entertain them or at the very least, brighten their day for just a moment. It's comforting to know that there are people who do this for a profession. They are wonderful people. (And ANYTHING you bring from home into the hospital, I would definitely recommend washing it or sanitizing it once home! GREMS!)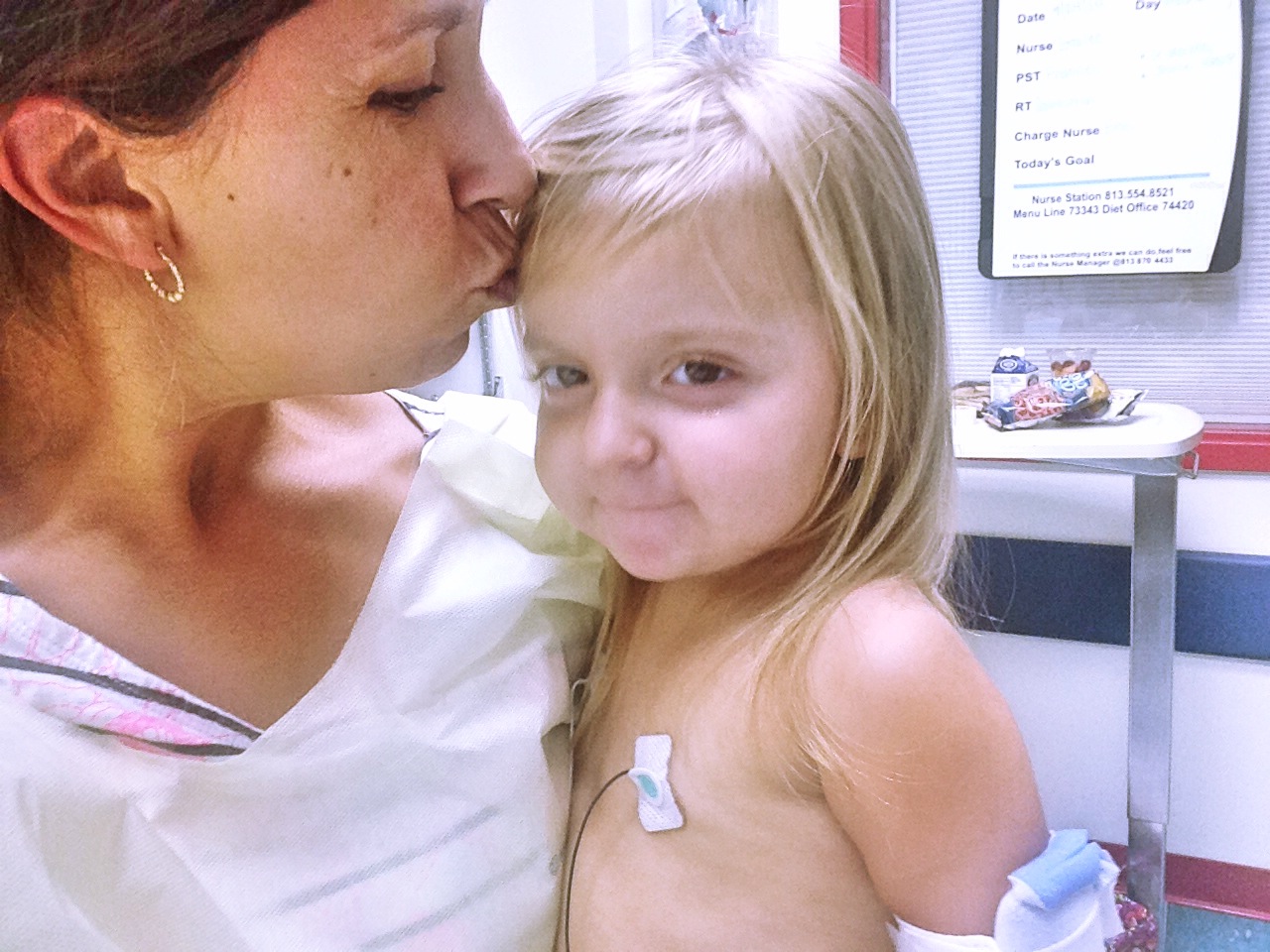 The Aftermath
When you leave you will feel more grateful for your normal everyday life. Thankful for healthy kids that drive you crazy everyday. Thankful for life saving doctors and nurses who have the ability to save lives. You will be so thankful for your village and rescue team of friends and family. Without them, your stay might be even tougher. When you leave you will have a greater appreciation for ever parent that has to stay longer than 48 hours in a hospital or even worse, the ones who don't get to leave with their baby. For me, those parents are the ones who give me strength to survive the short time I have to be in the "joint". I know my time will end. I know I'm getting out. I know that I will have freedom shortly. But to those who must be forced in this hell with very sick kids, for much longer periods of time, I can only imagine the hell they have to live and watching their children in this nightmare too, has to be the toughest job of any parent. Prayers every night for anyone in a hospital while we snuggle up in our cozy beds taking our health for granted. Just a quick reminder to be thankful for health. It's often times over looked.
If you are interested in donating to St. Josephs Children's Hospital in Tampa, Florida, they are always looking for new toys or activities that can be shared with siblings or children who are patients. Visit the following site to learn how to help more.