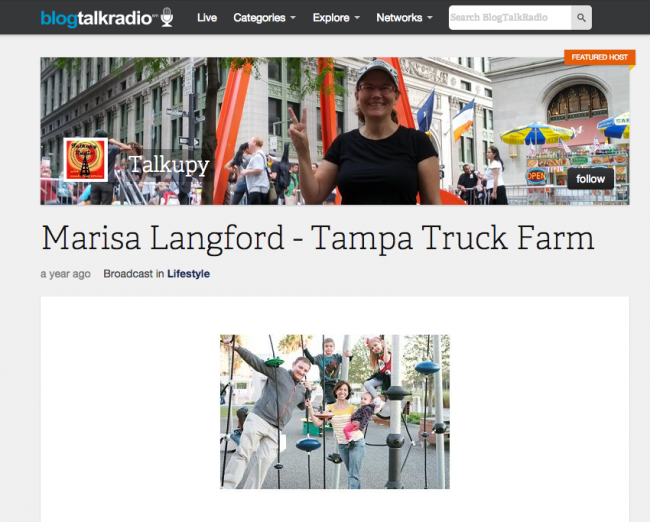 People always ask me what I do. Yes, if you know me, you probally already know that I am busy. But that's just me. It is in my DNA. Always has been.
About 1 year ago, I was able to do an interview on Talkupy Radio on Blog Talk Radio to talk about all the project that I have launched in Tampa Bay. I have listened to it several times and I think it is the best interview that I have ever done that highlights why I do what I do and what my project actually do for the community. It talks about the Fit Kids Playground project, why I started the project and what it does in Tampa Bay. We talk about the Truck Farm Project and hoe it came about and how I got involved with Jamie Oliver's Food Revolution for Tampa Bay.
This is my story. This is who I am. If you want to know what makes me tick, here is it. This is me.