A fabulous friend and inspirational mover and shaker, Maria Bailey, has put out a challenge, which started actually as her homework assignment. I read about the once before where a kid took a toy car and traded up until he got a real one. Maria has gone. Step further and has challenged us to trade away, but there's one catch…we give it away to be auctioned off in the end to help other Moms. Brilliant.
I'm all for helping make the world a better place and have decided I will use her chopsticks to trade do my part to help. Many hands make light work.
About the cause: (From Diaries of a Blue Suit Mom)
"Each day, 800 moms die due to complications in pregnancy and childbirth. Many of these women live in villages in Uganda and die because they can't get to a clinic. Imagine. Better yet, watch this video to understand the magnitude.
Pulse, a company building village transports that universally hook to the back of any bike or motor scooter, is working with health care organizations to supply Village Ambulances to remote communities. I will be going to Uganda in June to work with Pulse on maximizing their efforts. I'm excited and grateful for the opportunity but most of all, passionate about this cause.
Giving birth is a blessing, it shouldn't be a death sentence. We deliver our babies in clean birthing suites and these mothers can't even get to a clinic."
I'm only 5 Trades Away. Life depends on it.
Do you have something you can trade with me? Would you like your own pair of chopsticks? How can you help?!
Sign up here. Get your chopsticks and start trading. You only have until May 1st!
For additional information or thoughts, feel free to email the creator of 5 trades away at Maria@bsmmedia.com or on a Twitter at @MomTalkRadio.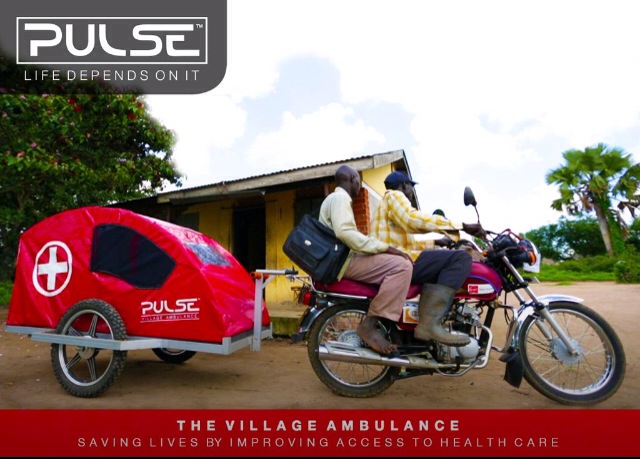 Follow Pulse on Twitter too.