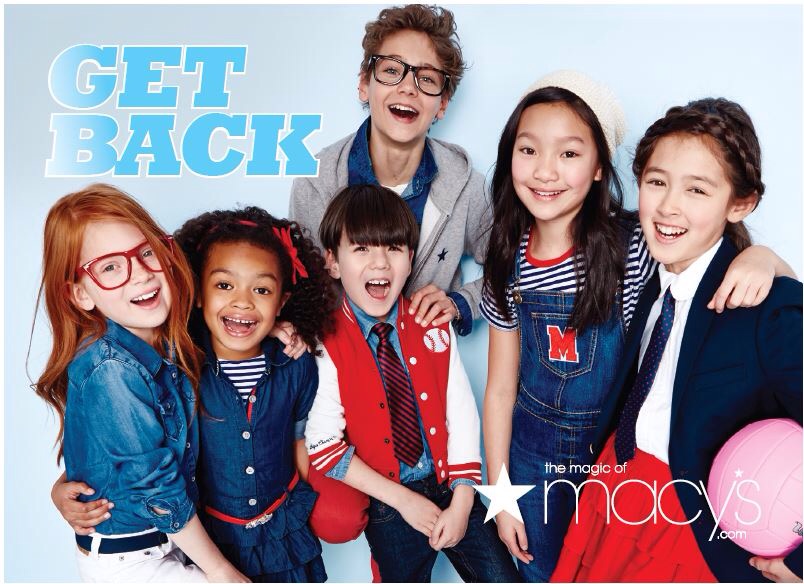 Am all about parental advice these days… The lessons of my childhood, passing along what I wish someone had told me. And having kids allows me to give advice. I hope I give good advice… But mainly, I hope my children might actually listen or maybe even take a page from my 'life lesson' book.
With Back to School shopping in full effect, so many kids are putting so much thought on what they will wear that first day back. They want to make an awesome first impression and why not! My kids do have to wear uniforms, but that still doesn't stop us from accessorizing or personalizing their outfits.
It's sometime can be hard to ship with a young child who's trying to find themselves and their fashion sense. But there's always a lesson that can be learned… For everyone…
What I had wish I had know about back to school fashion has turned in to my teachable moment for the day. Hoping my advise doesn't fall on dead ears in my house, but this is what I try to convey when we shop together…
1. Be who you are. If you don't like it, don't buy it! Just because everyone is wearing a certain style that you aren't fond, doesn't mean you aren't cool! Dress the way you want to dress! Be original!
2. Feel confident! If the outfit doesn't make you feel good or let you hold your head up high, why buy it!
3. Nothing is perfect. Being the shortest person in my classes growing up, it always seemed like nothing ever fit! When we go clothes shopping, I'm always helping my girls find their styles, but telling them that we can 'take it in here', or 'hemmed up here.' That's why it's ok for everything not to fit perfectly! No need to worry! We can make that fit!
4. (And one for myself…) Let them be themselves. I try by best to step back and let them pick. I'm their to guide, not to choose everything I hope they would wear.
Thanks to Macy's for helping us with all our Back to School shopping and accessorizing for this year! I know it will be a good one for sure! You won't want to miss their upcoming free Back To School events coming to a Macy's near you!
Macy's is the place to shop for all that's fun with Back to School! This free Back to School event happens on Saturday, August 22, at 2pm at the Countryside Mall in Clearwater! Have fun with Macy's and getting ready for Back to School!
Macy's is your one-stop destination for back to school fashion. Help your child make a lasting first impression with the coolest looks for school. Join Macy's for an afternoon of crafts and activities including Disney Princess and Star Wars coloring books, the chance to make your own Princess crown, and pose for a picture in the Disney Princess and Star Wars-themed photo booths.
And if you happen to be in Orlando on Sunday, August 23rd at 2pm at the Florida Mall, you can even meet Daniel Skye to learn about the new fall fashions for Back to School! So much fun and it's all free!
For a full list of events visit Macy's.com/btsevents to find out what's going on near you.
For more information, click here!
This post is sponsored by Everywhere Agency; however, all thoughts and opinions expressed are my own.