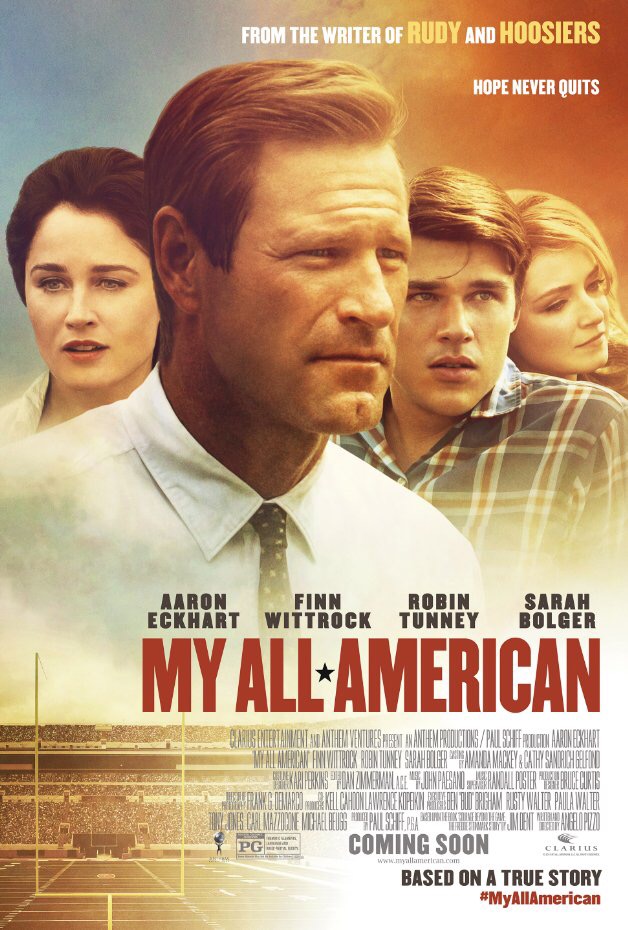 If you loved classic feel-good inspirational movies like Rudy and Hoosiers, you'll love My All American based on a true story about Freddie Steinmark at the University of Texas.
Thanks to my friends at Clarius Entertainment, I have 20 pairs of tickets to give away to the Tuesday, November 10th 7:30pm screening at AMC Westshore.
Download your tickets here! Tickets are first come, first serve and the screening is also first come, first serve. We recommend that you arrive early to claim your seat.
We can't wait to see the movie with you!
My All American is officially out on November 13th and tickets can easily be purchased on Fandango!
Enjoy the show!