My favorite time of year is here! Check out the most updated list for family holiday events happening in Tampa's Downtown!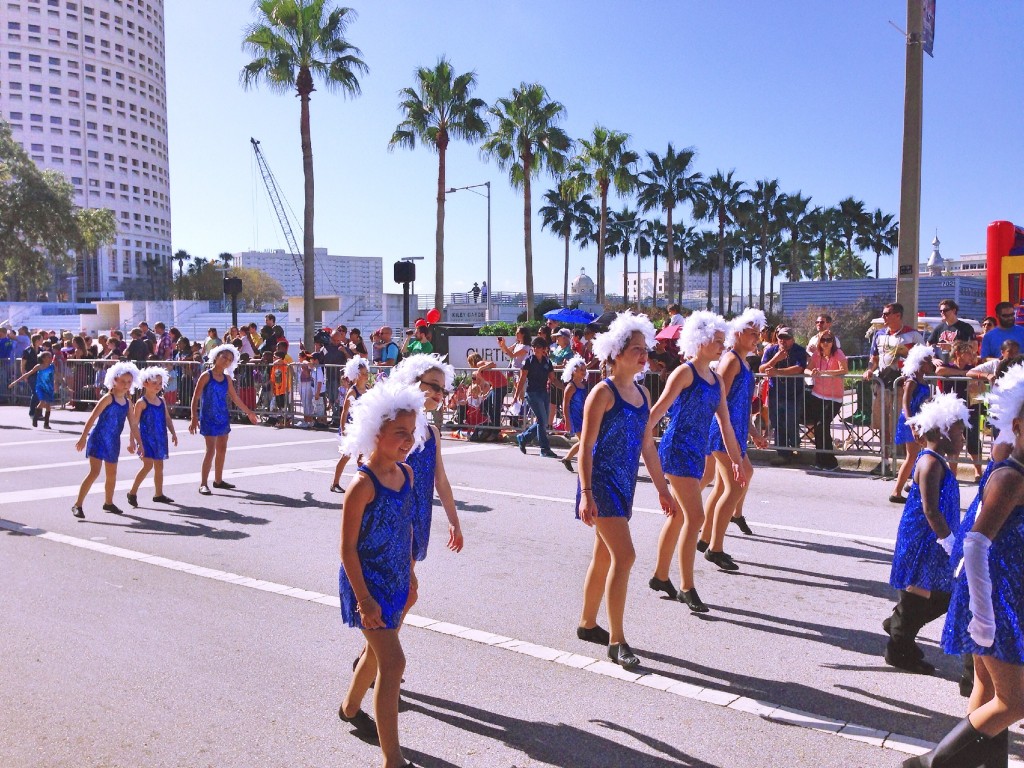 Updated annually!  Here is the list for 2017!
Tampa's Downtown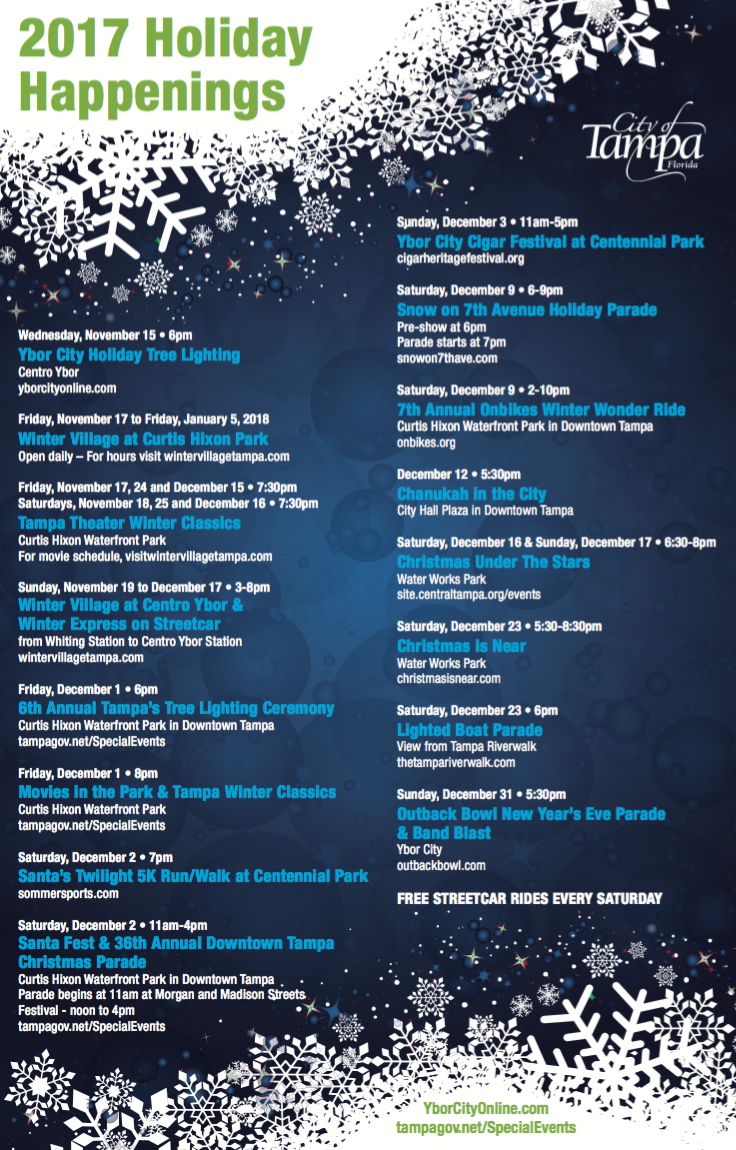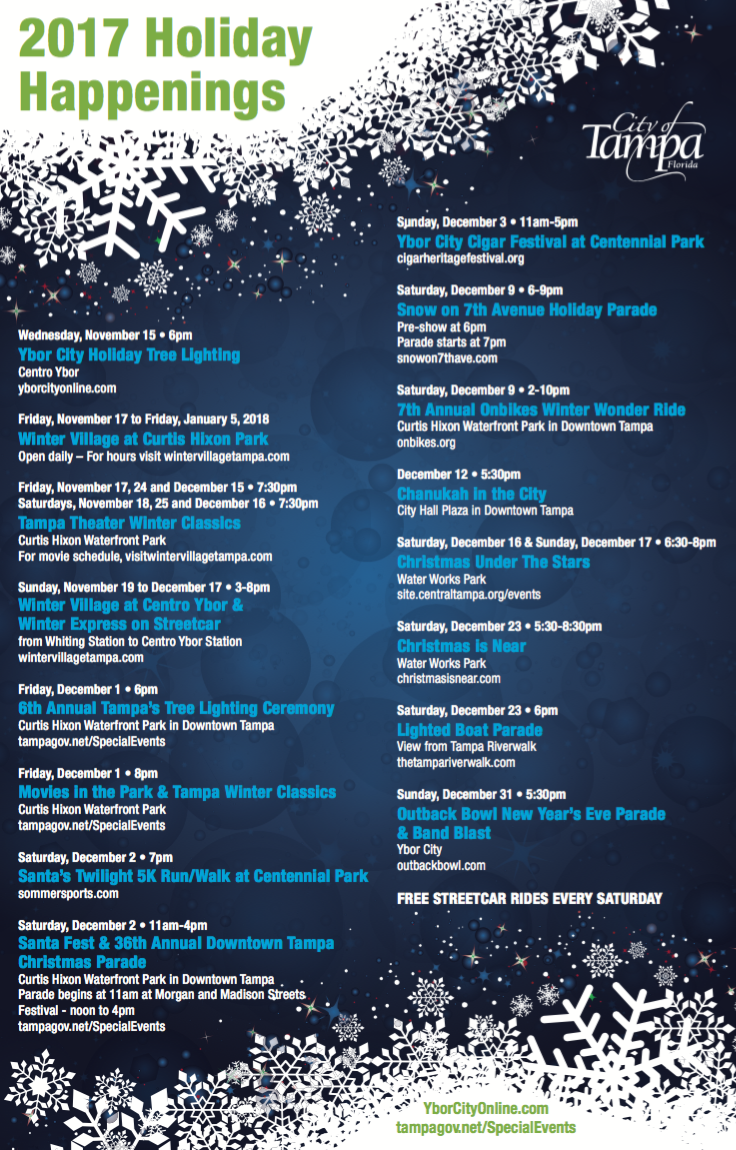 A favorite parde of ours is the Santafest Parade. Shorter route for kids! Lots of music. And it ends at Curtis Hixon Park at the Christmas Tree.
Parade begins at 11am on Saturday, December 2nd, 2017.
Lots of things happening at Tampa's new Winter Village! Take a peak at what it really is HERE!  Ice skating, shopping, and even a Winter Express happening on the TECO Streetcar!
Busch Gardens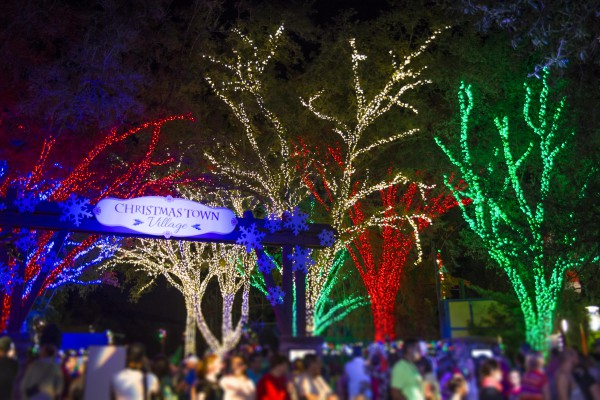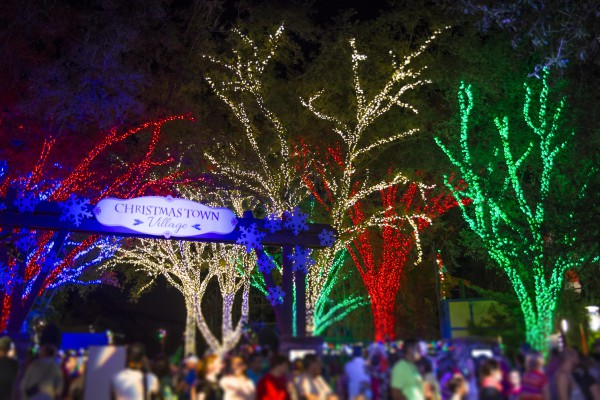 Don't forget about Busch Gardens Christmas Town! We will be there later this week! We can't wait! It's one of our favorites!
What is your favorite Downtown Tampa event?! I love Tampa!