You might not think your children understand the "true meaning" of the holidays, but it is never to early to start teaching your kids gratitiude and compassion towards others, especially during this time of year.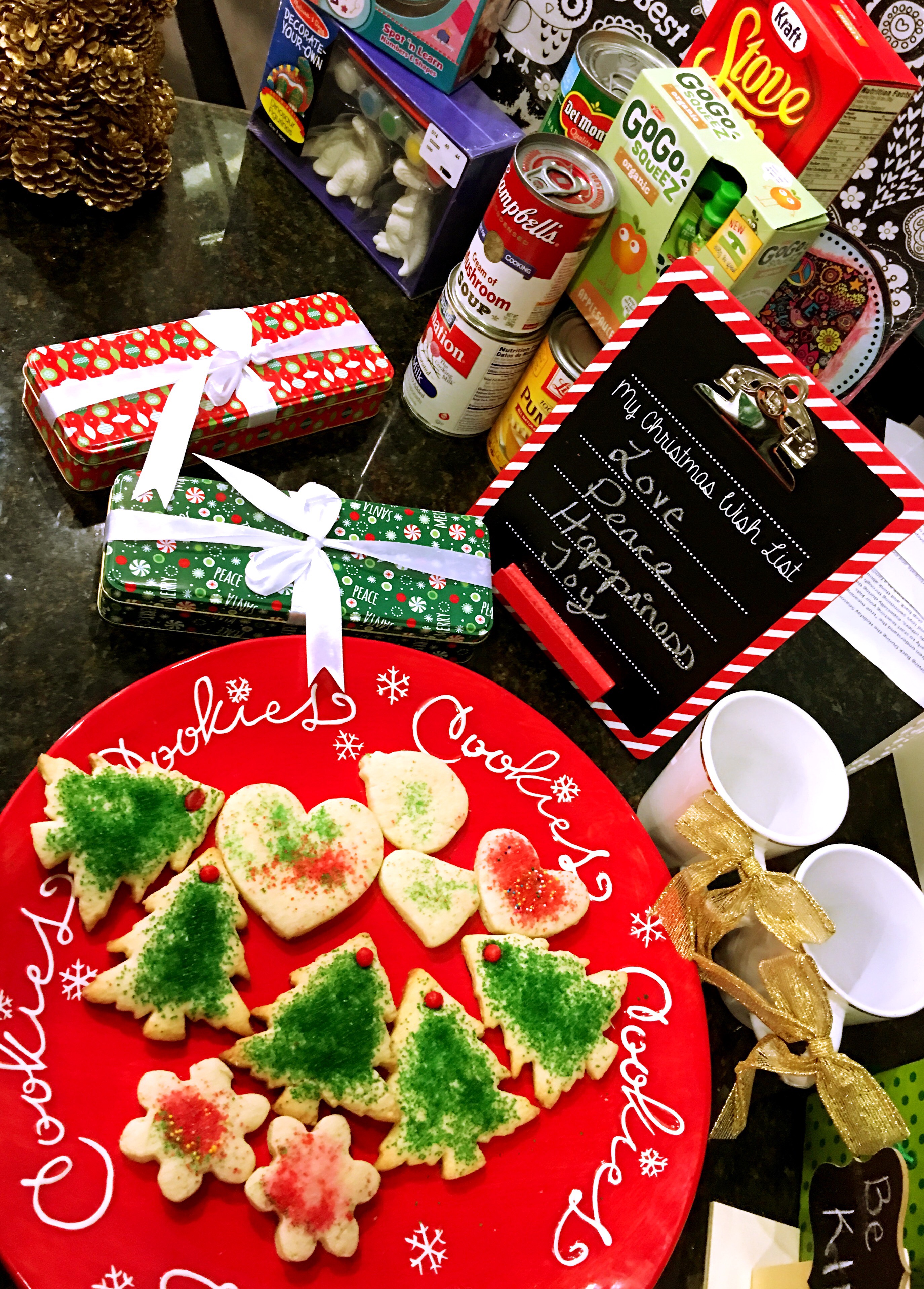 With Santa on their mind and toys swimming through their head, often times it is good to take a step back and think about how you can give to others. Take some time to give back as a family or brighten someone's day and take advantage of all the teachable moments along the way too.
Shelby and I had the opportunity to be on Studio 10 TV in Tampa to talk about how we give back and ways kids can help make spirits bright during the holidays for others! Trust me, the kids will love it!
If you missed the segment here's a link and what you might have missed!
Giving Back With Kids on Studio 10 TV
Activity: Shop Together & Donate Toys or Food
Tampa Connection: Metropolitan Ministries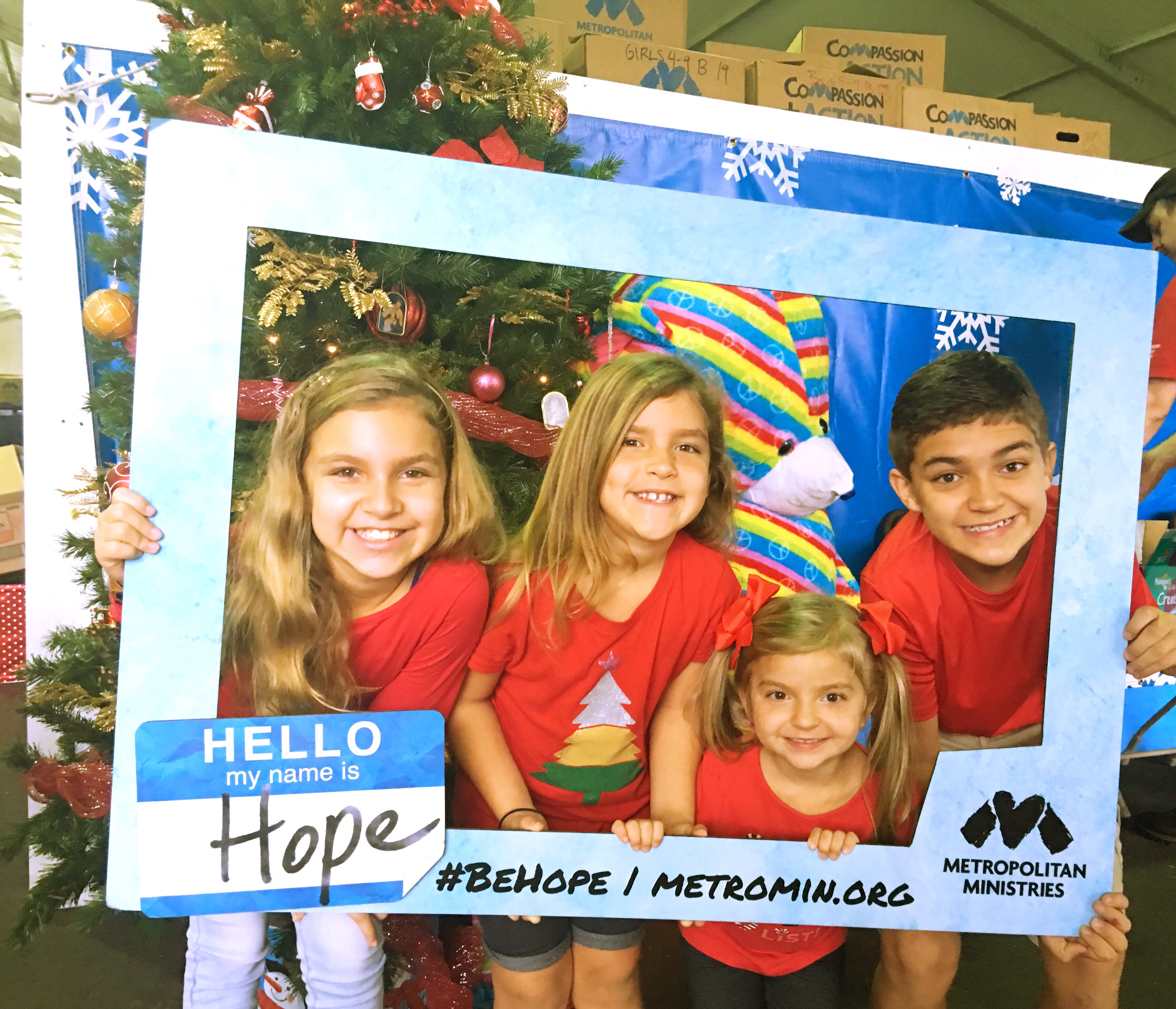 As always, modeling the behavior you want your children to demonstrate is a wonderful way to teach your kids about kindness and compassion. We donate our gently used toys and clothes throughout the year and have the kids actively participate. The holidays are also a perfect time to go on a family outing to a store and shop together with others in mind. Adopt a family or donate a meal you'll be enjoying. You'd be surprised how involved the kids will become in choosing toys or food for others. Talking about what you are doing will always lead to more questions and many teachable moments.
Teachable Moments
Activity: Operation Christmas Child
Locations: Anywhere
Kids love to pick out gifts and give them to others. We've used Operation Christmas Child to talk about others far away that might not have what we have here in America. We participate and even track our box to see what country it will be going to and then we learn about their country too. Last year, Operation Christmas Child delivered over 10 million boxes in over 100 countries.
Parent Challenge: Set aside money for them to help choose a charity that would make them feel good about giving.
The Power of One
Activity: Start a Drive
As a Girl Scout Leader, we have realized that the power of one combined with that of the power of others, amazing things can happen. Encourage your child to start a drive that might benefit a group they might be passionate about in your community! With so many non-profits to choose from in the community, I bet they didn't know there are so many ways to help others!
Remember the Intangibles
Activity: Brighten Someone's Day
Nursing Homes, Neighbors, Family & Friends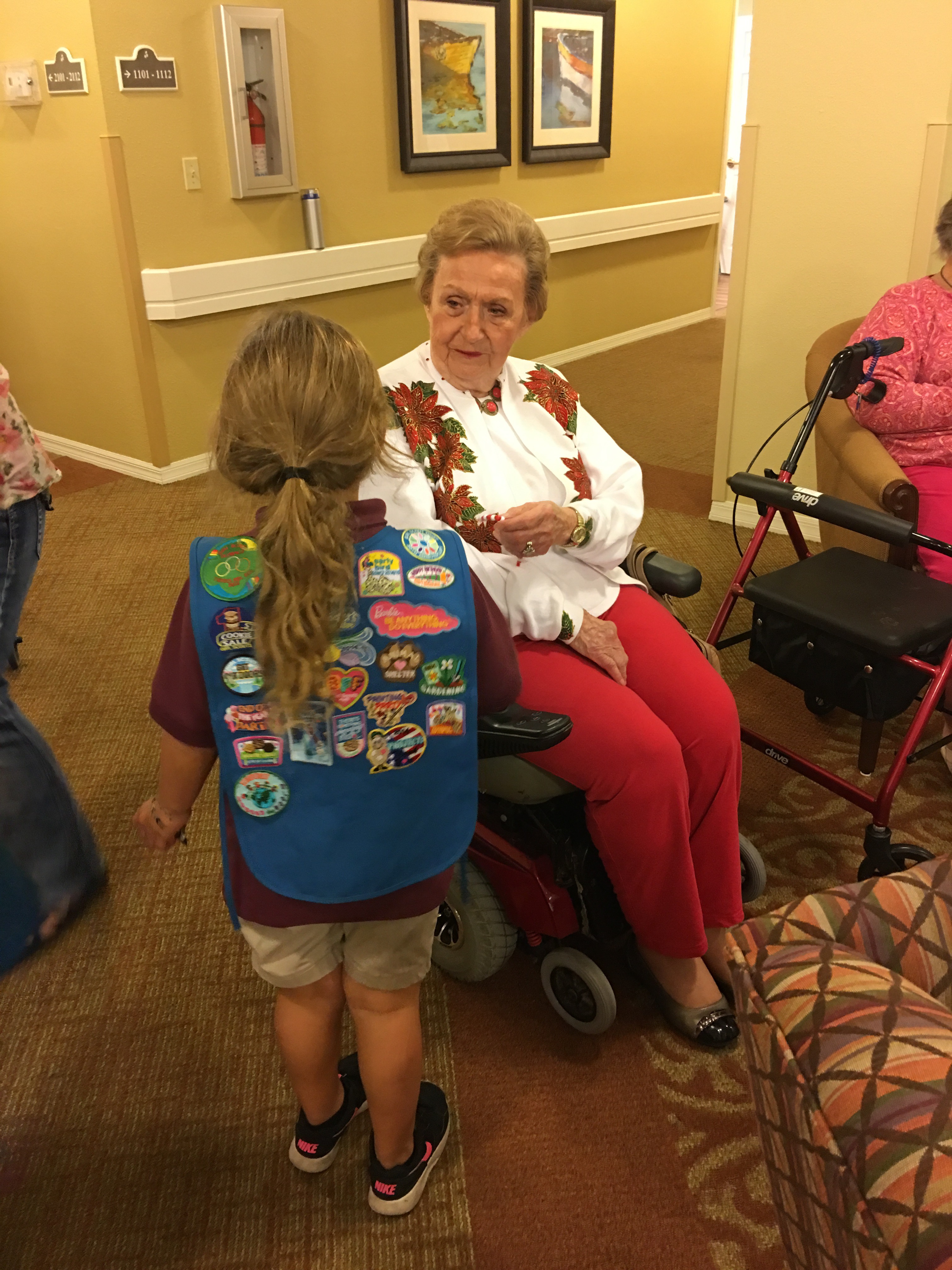 Time is a most precious gift to give. Weather you spend it baking, making a card or just sharing a smile, kids should always remember that it is the thought that counts. Brighten someone's day by baking some cookies and delivering the package to your neighbors. Go visit relatives that you might not see often. Plan to sign carols at a nursing home. Stay a while and talk to the residents. Make a simple gift to give them. The thoughtfulness of the act will speak volumes to someone else. Smile!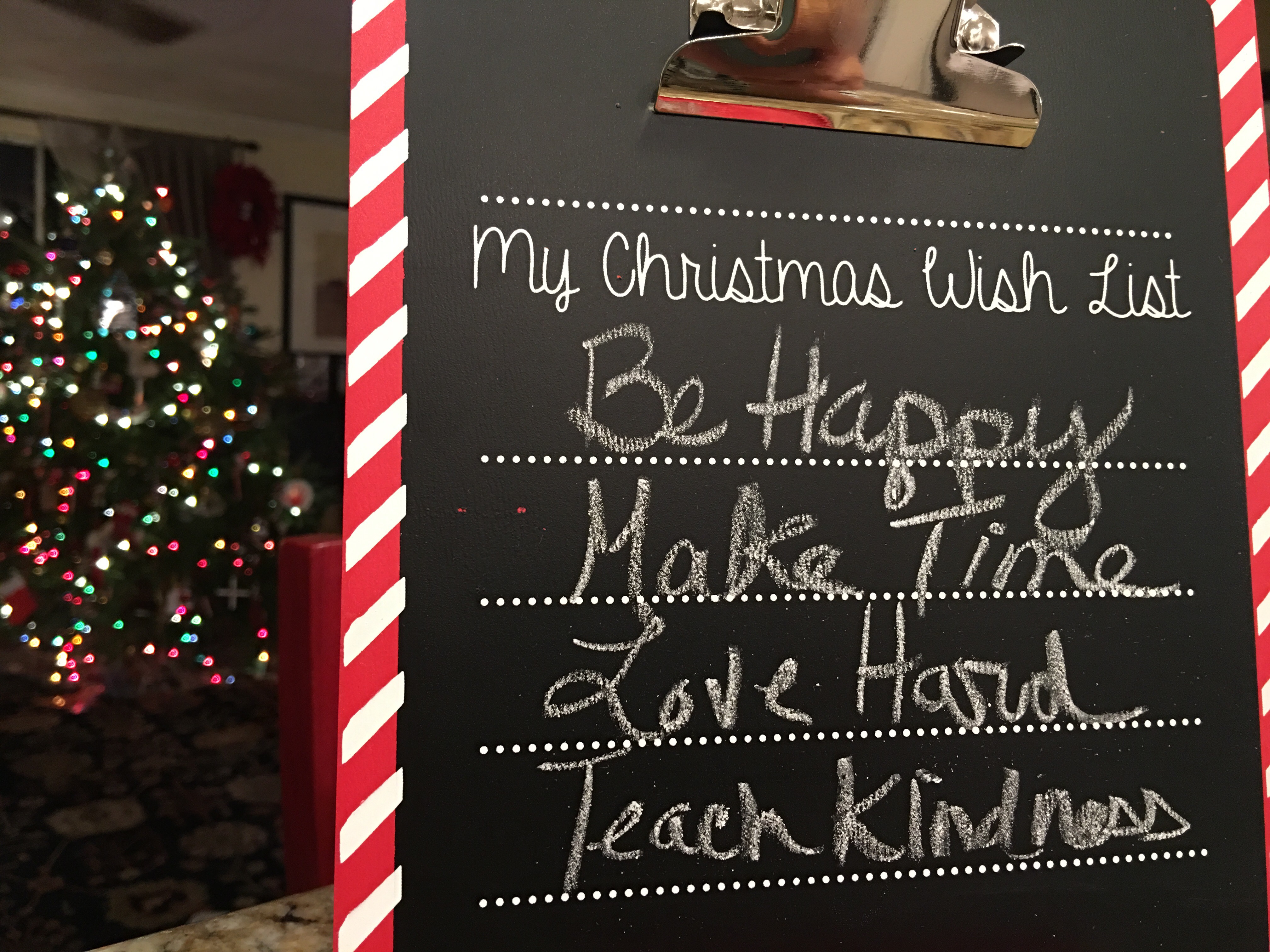 Teaching Thankfulness
Activity: Thank You Cards
Your child might be fortunate enough to receive gifts from many familiy members and friends! Teach gratitude by making thank you notes fun! Go around the table at meal time to share what everyone is thankful for. As the kids grow older, it is the hope that instilling compassion, kindness and gratitude that they will remember and continue to pass it forward in life. Giving doesn't have to be confined to the holidays, there are plenty of ways to give year round too.