Each year, we go to see the Circus! I am always in awe of the performers and what they are able to do! This year, they come to America with a 90-city tour, that begins here in Tampa Bay with their new show: Ringling Bros. and Barnum & Bailey Circus presents Legends! This show is set to let you eyes feast on fanciful and mysterious acts that will have you in amazement! This is still "the greatest show on Earth!"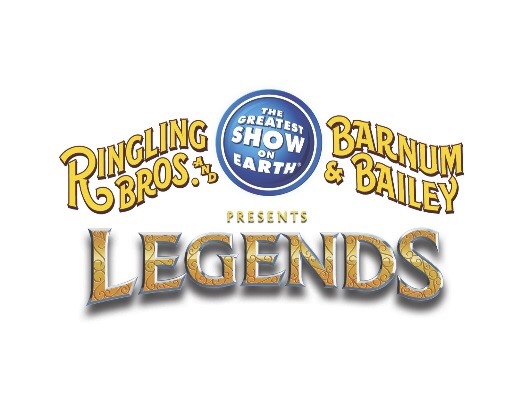 My kids have visited the circus each year and it is always a new show when it comes to town. Never the same. Yet the acts in each show are just amazing to watch! They are all so talented and so athletic that I often wonder if my 6 and 10 year old gymnast will one day run away with the circus because they have a talent that they have learned from a young age!
I learned of a program that is supported by Ringling Bros. and Barnum & Bailey: Circus Fit! They have partnered with the President's Council on Fitness, Sports and Nutrition to help children remember how FUN it is to be FIT! They have a curriculum that it is FREE and available for download so that teachers and community leaders can implement bringing fitness, nutrition and healthy living to classrooms and after-school programs anywhere!
Did you know that Circus Fit can help educators with lesson plans, interactive video clips, handouts and a host of additional support materials and information that will help you set your students or youth group on the path to a physically fit and healthy lifestyle!
My passion project, Fit Kids Playground, has taught me that fitness should be made fun for kids and coming from a clown, childhood obesity is no laughing matter! This is a wonderful way for kids to want to have fun, be silly and get fit all at the same time! I hope that more teachers, preschool coordinators or community leaders learn about this opportunity and curriculum that is available to everyone for free. It is a great way to head to the circus and talk about how all the acts use healthy habits to keep them doing the amazing things that they can do.
If you haven't got your tickets yet, an insiders tip is that opening night is typically less in cost, but there is only one show.
There is also an additional add on this year! Ticketholders can purchase an upgrade and go backstage with a VIP Behind the Scenes Tour of Ringling Bros. and Barnum & Bailey. The backstage experience includes an insider look at props and wardrobe, an up close and personal encounter with the animals and a chance to meet stars from the show. Fans will also have an opportunity to take pictures and learn educational fun facts. To take advantage of this once-in-a-lifetime experience, just log on to ringlingbros.expapp.com from your iPhone or Android smartphone, and provide your name, e-mail and phone number to become a VIP circus insider.
This is a limited ticket and allows you access to a personal and once-in-a-lifetime experience that will have your family walking with clowns, petting elephants, shaking hands with the Ringmaster and standing in the infamous motorcycle Globe of Steel! How fun!
And of course, for any show, arrive an hour early for an All Access Pre-show that starts an hour before the show. Come down to the arena floor and meet the performers of The Greatest Show On Earth, get autographs, take photos and enter to win a one-of-a-kind pachyderm painting. Take lots of pictures and be sure to show them off to your friends! It is really like you were a part of the circus!
We have been provided with a 1 family-4-pack for tickets to the Tampa Bay show happening January 6 at the Amalie Arena. 8 shows in all. We are so excited to help kids push away the screen with "the greatest show on Earth!"