Want a family-fun free event to take your kids to in April to celebrate Earth Day?
Head to EcoFest 2016 – Earth Day Tampa Bay!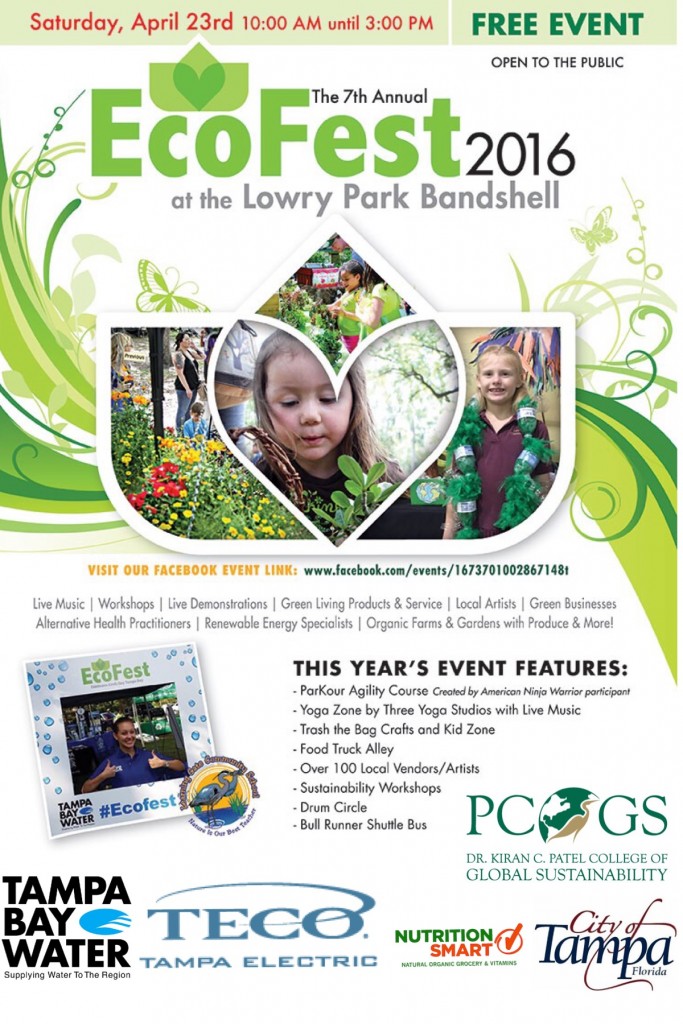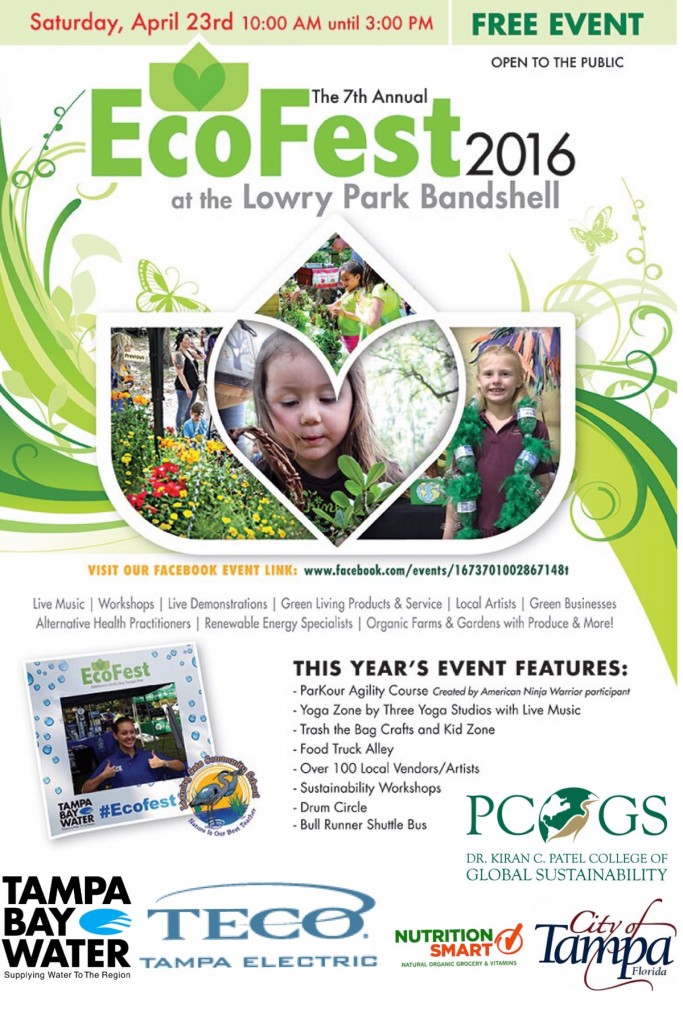 The 7th annual EcoFest will be held from 10:00 a.m. until 3:00 p.m. on Saturday, April 23rd at the Lowry Park bandshell.
EcoFest is a community event organized by Learning Gate Community School, the City of Tampa and the USF Patel College of Global Sustainability to celebrate the many businesses, organizations, and individuals in the Tampa Bay area dedicated to the principles of sustainability – Ecology, Equity and Economy.
This year's event features:
·         Over 100 local vendors (artists, green living products & services, environmental organizations, alternative health practitioners, renewable energy specialists, organic farms and gardens, etc.)
·         Sustainability workshops
·         a ParKour Agility Course (created by an American Ninja Warrior participant)
·         a Yoga Zone (Three Yoga Studios with live music)
·         "Trash the Bag" Crafts and Kid Zone
·         Costume characters -sure to attract the kids- who will pose for photos with attendees including: super heroes such as Spiderman, princesses, Tampa Electric's Manatee Viewing Center's mascot – Molly the Manatee, Keep Tampa Bay Beautiful's mascot – Pete the Pelican, and MOR-TV's mascot – Stewie of Family Guy!
·         Drum circle
·         USF is supplying a Bull Runner Shuttle Bus to transport attendees to and from parking areas

For additional information click here to learn more about the City of Tampa's EcoFest 2016!