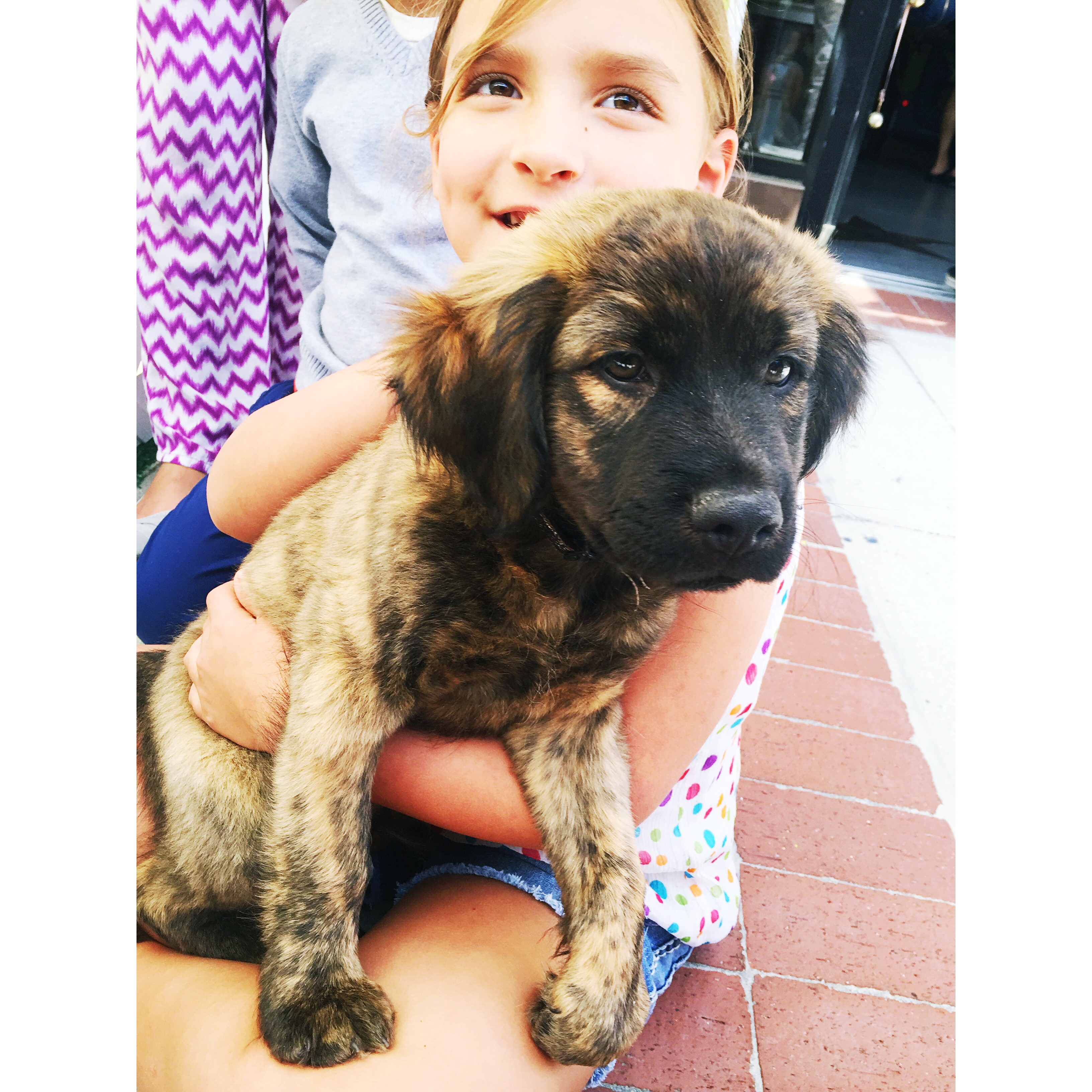 Meet Shelby. My animal whisperer. She loves animals like I have never seen before. Unfortunately, we don't have a puppy in our own home yet, but any chance she get (for example this was taken at the Hyde Park Village Farmers Market) she will find a dog to love on it.
Her latest favorite bedtime story is My Very, Very Smelly Breath. She received this book as a gift when our family was chosen to host a Disney Kids Play Date. We have read this book a thousand times already.
It is a scratch and sniff book that helps kids understand the importance of pet dental care.   Cute idea and cute concept.
The book is available at your local Banfield hospital for a suggested donation of $10 per book. One hundred percent of the donations will go to the Banfield Foundation™. In Tampa, Banfield hospitals are in PetSmarts all over town.
Shelby has already started collecting money to donate to their foundation. She's planning a lemonade stand when the weather warms up. (More to come on that!) We have given to our local animal shelter before so she's ready to help again!
I think when we are ready to get a pet, Shelby will be ready and waiting to make sure they don't have smelly breath.
Thank you to BSM Media & MomSelect for sending us a copy of this book!  It has been a wonderful addition to our library!