Get ready to win one over on your picky lil' eaters with these Gerber Lil' Beanies snacks! This post is sponsored by Nestle, Walmart and written on behalf of The Women Bloggers in association with The Kendall King Group and #SoapBoxInfluence. As always, the content created is my own and as always, all thoughts and opinion about the product are my own too! 


We love to throw a good party! Especially when our friends can come over, play in the dirt and eat healthy snacks! 
Do you have a picky eater? Do your kids like to go to parties? If the answer is yes, then you need to host THIS party. Invite all your friends who have picky lil eaters and throw a party. You can tell them they are headed to a "rainbow garden party! But the truth be told, this could be your big chance to turn over a new leaf!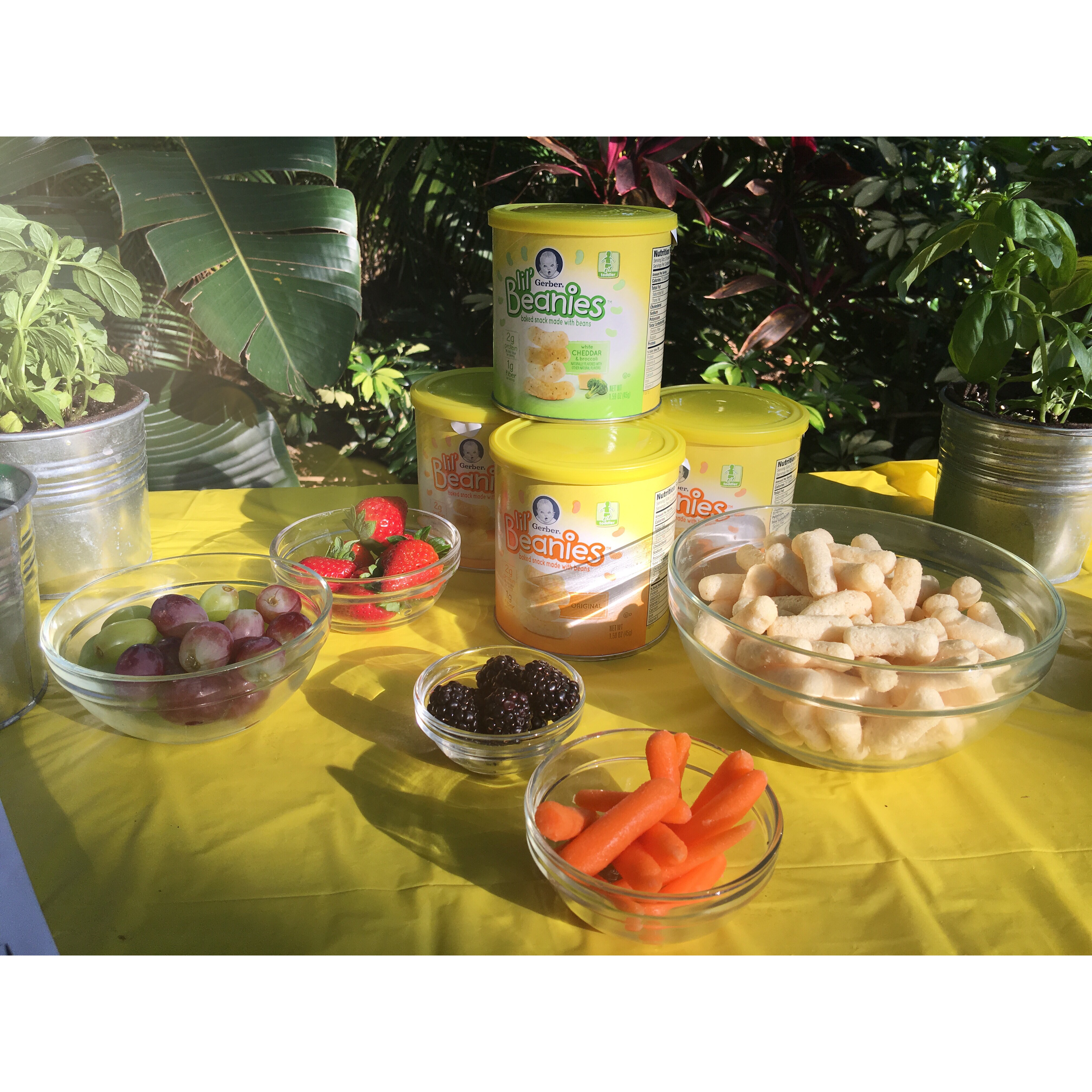 I love the theme of Rainbow Garden Party for so many reasons! You can really do so much with decorations too!
We all would love our kids to eat a rainbow of fruits and vegetables everyday butsometimes it's hard to get them to try. There are many things you can do you at your party that our secret little ways that will get your kids trying new things.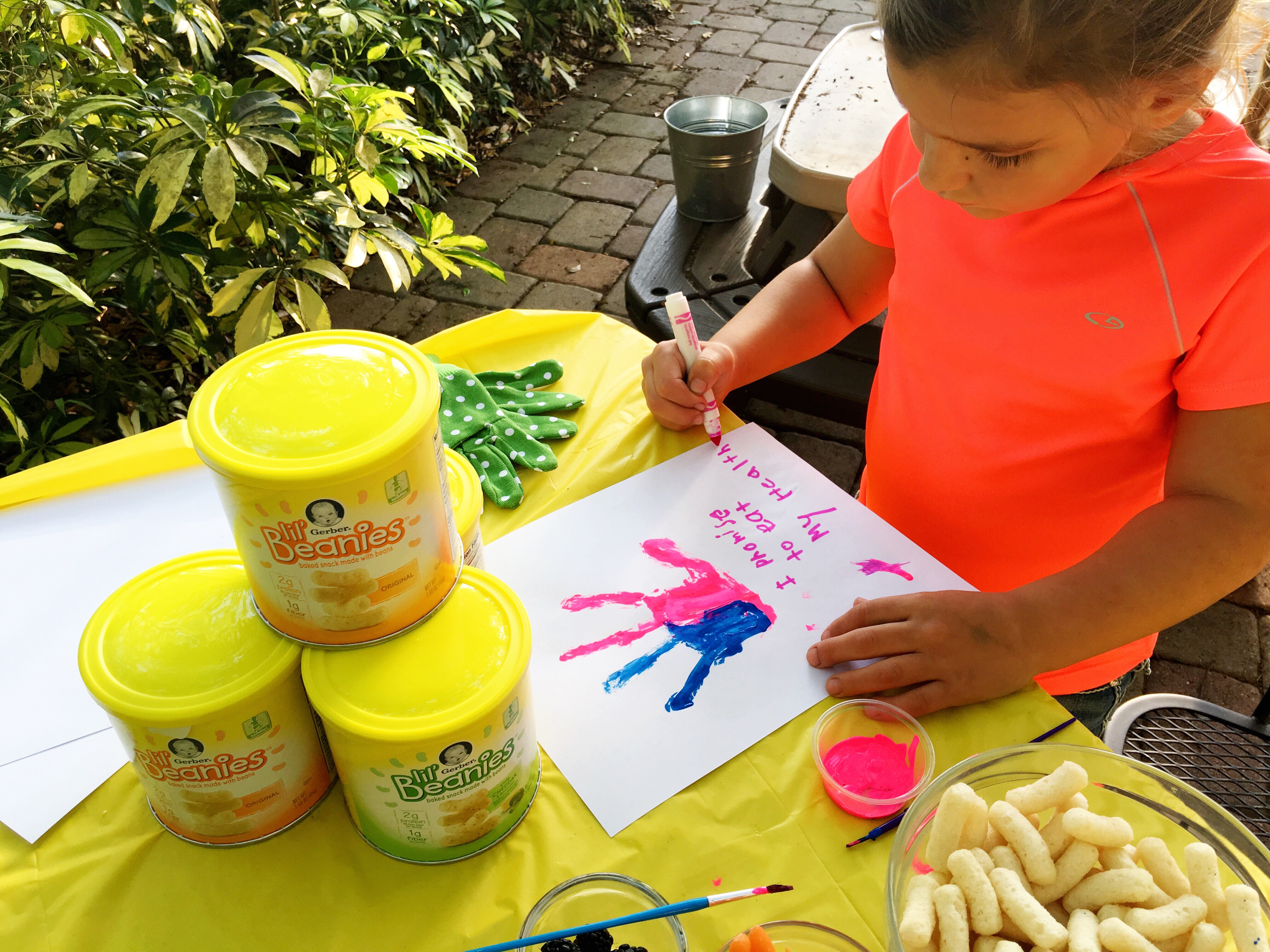 I have some really fun ways that you can get these lil' kids excited about healthy foods!
A simple fun activity that lets kids create while settling into the party! I printed a cute coloring sheet and always a bonus when you can take your drawing home!
Get these kids dirty! Let their little hands play with bean seeds that they can take home, water and watch grow to be replanted once sprouted! Super easy and such a great way to show them where healthy foods come from!
Picky eaters will eat…eventually! But making colorful presentations, of simple healthy foods is always worth a shot! Give them the idea that they are eating a rainbow! Especially if it is bite sized! My kids love anything mini!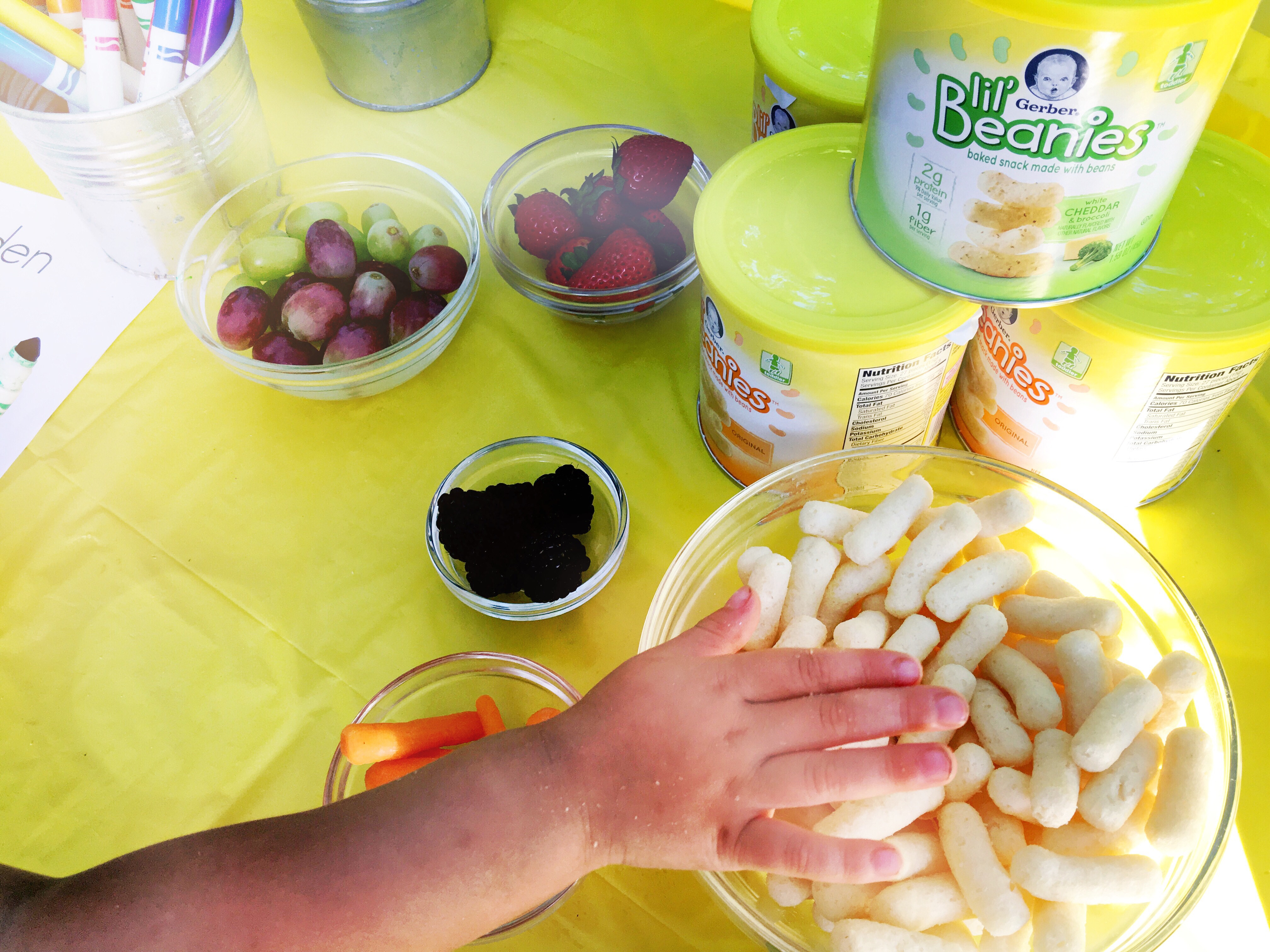 4. Super Healthy Snacks- Kid & Mom Approved!
The Gerber Lil' Beanies were a perfect addition to our rainbow party as a healthy snack to add into our rainbow of snacks! Made from navy beans and rice flour, it was good to point out to the kids these were made with beans (essentially from the garden!) Being that these snacks are non- GMO as well as have no artificial coloring or flavors, they were a big hit with the Moms too!  It's the perfect snack to bring that I feel really good about giving to my kids! And as a busy Mom of four, I love knowing that my littlest one is getting 2g of protein and 1g of fiber per serving! Every lil' bit counts!
Kids do love to paint and this take away let's your friends take a little bit of the party home! A 'Hand Print Promise' is easy to make and s great way to have the kids be reminded about eating healthy foods the next time they ask for a snack! You get to hang that print on the fridge and say, "Remember you promised to eat healthy foods, so let's choose a good snack together!"
Hope these tips help with your picky lil' eaters!  Look for Lil' Beanies in two flavors: White Cheddar & Broccoli or Original (Sea Salt) in Walmart stores now as they are new to the Gerber line of foods, perfect for kids 18 months to 48 months! (And truth be told, my 10 year old LOVES them too! SHHHHHH… she's snacking healthy!)
Try and try again!  Do you have any tips you could share?! We always love new tips! Good luck out there Mom and Dad!