This post is sponsored by Bush's Beans. Thank you for supporting Tampa Mama.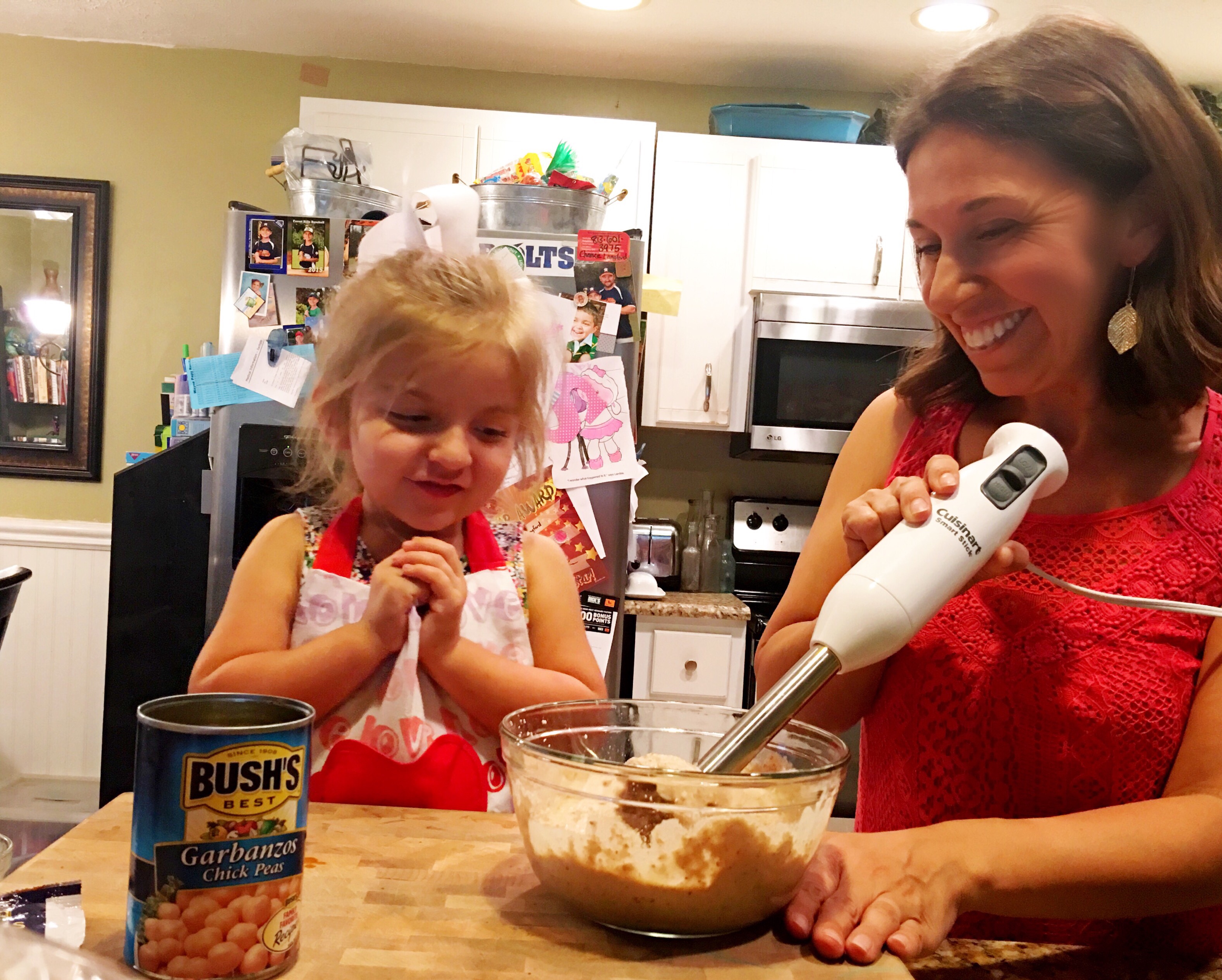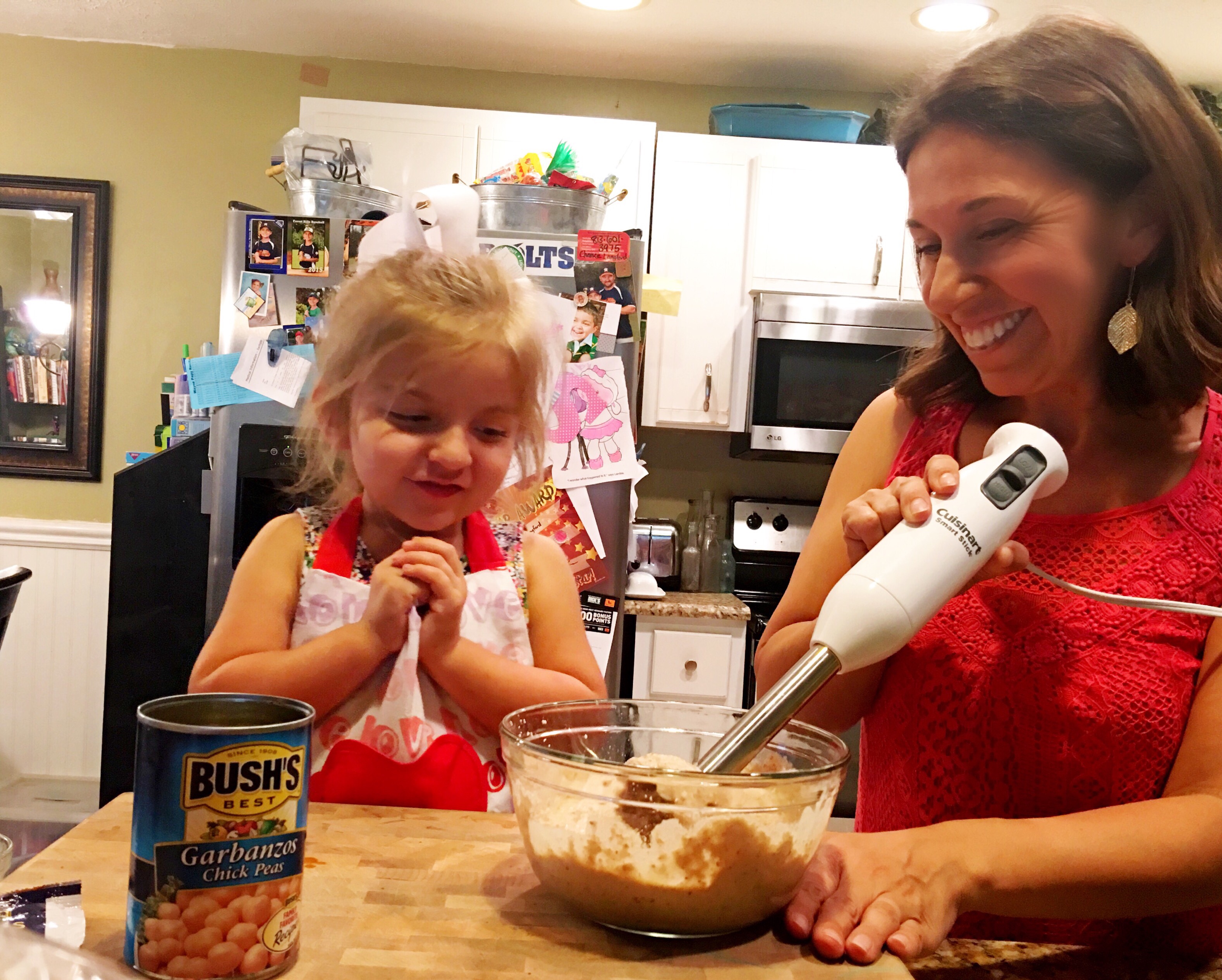 Abby and I love to cook together!  It's been fun watching her WANT to cook with me! She sees her "big kids" cook with me and it's been fun to explore food with her. When she cooks something, she's definitely much more willing to try it too!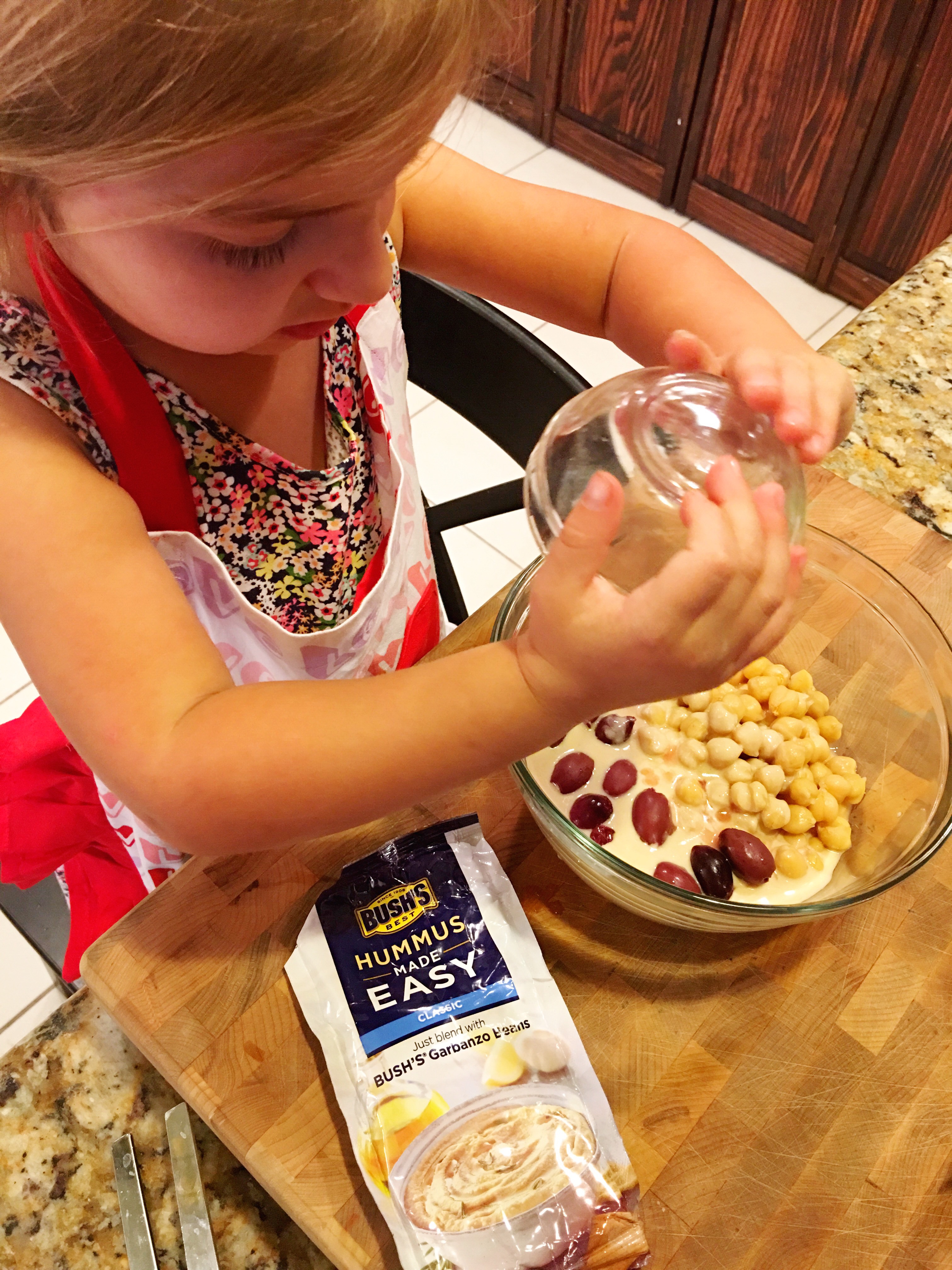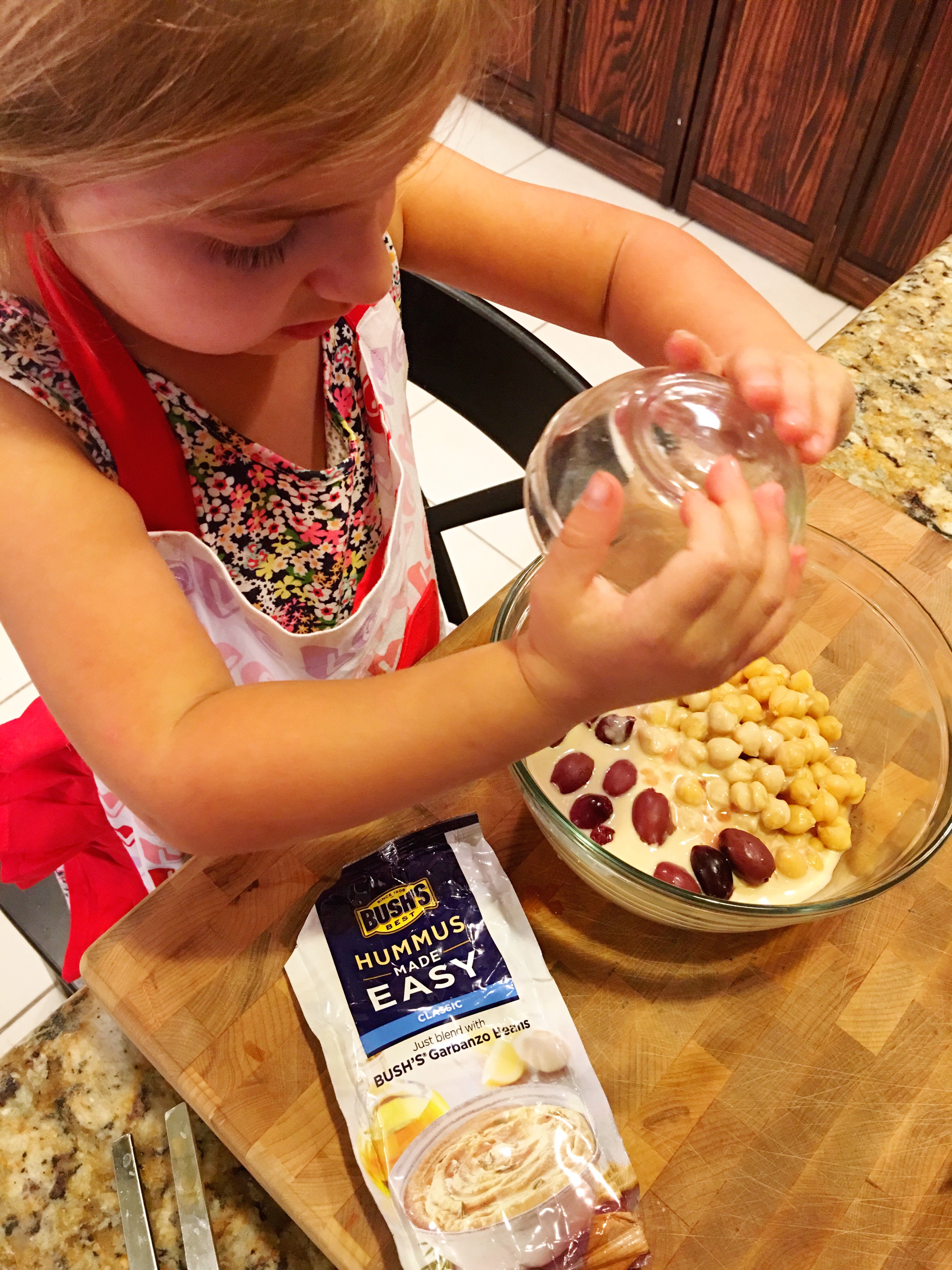 Kids learn so much about themselves when cooking in the kitchen!
I recently learned of a new product called Bush's Hummus Made Easy. And it's now my new favorite product!  There are only two ingredients needed to make it!  A can of Bush's Beans and the Hummus Made Easy packet!  We love hummus and when we want a quick easy and healthy snack, this will do the trick!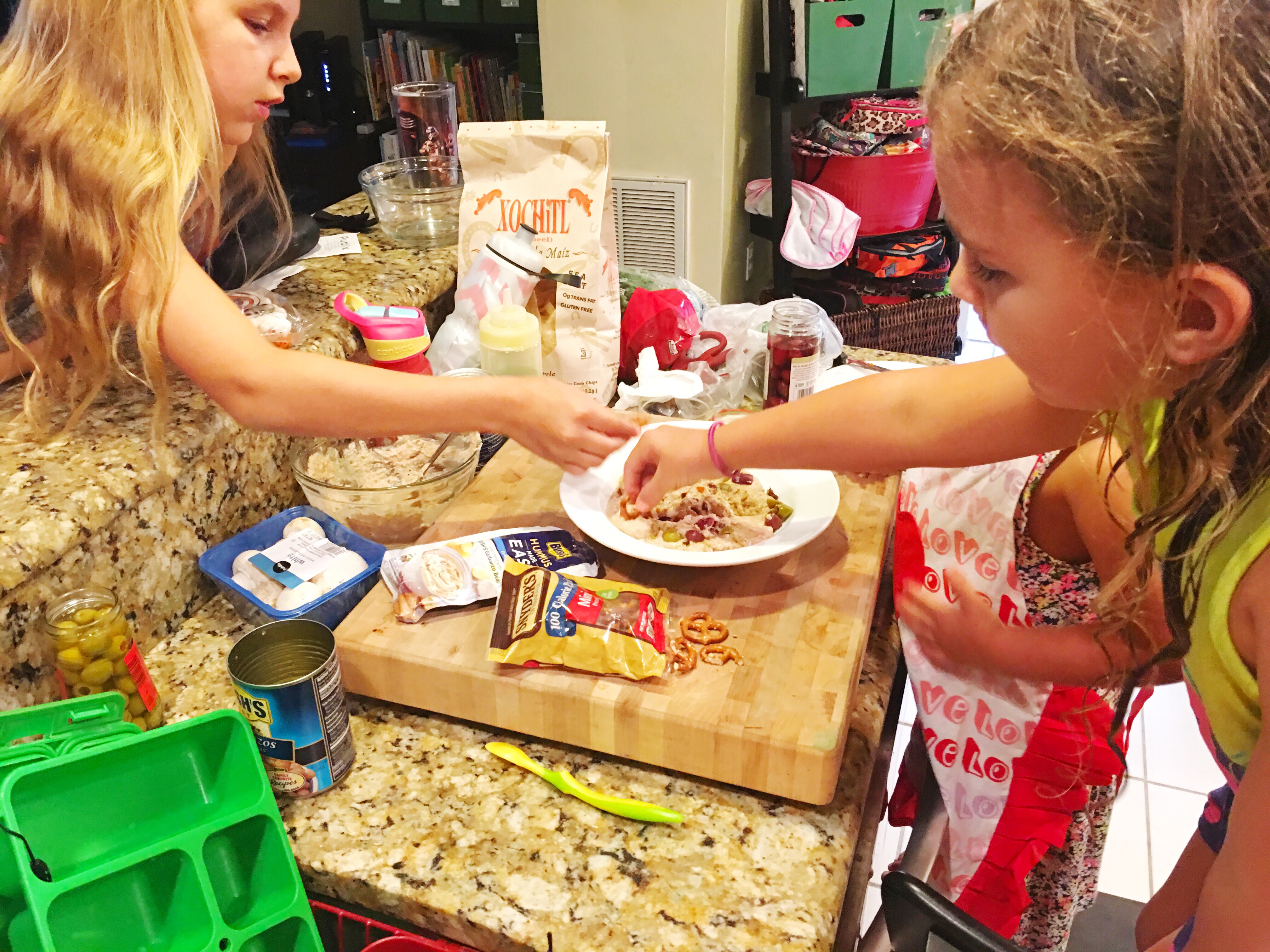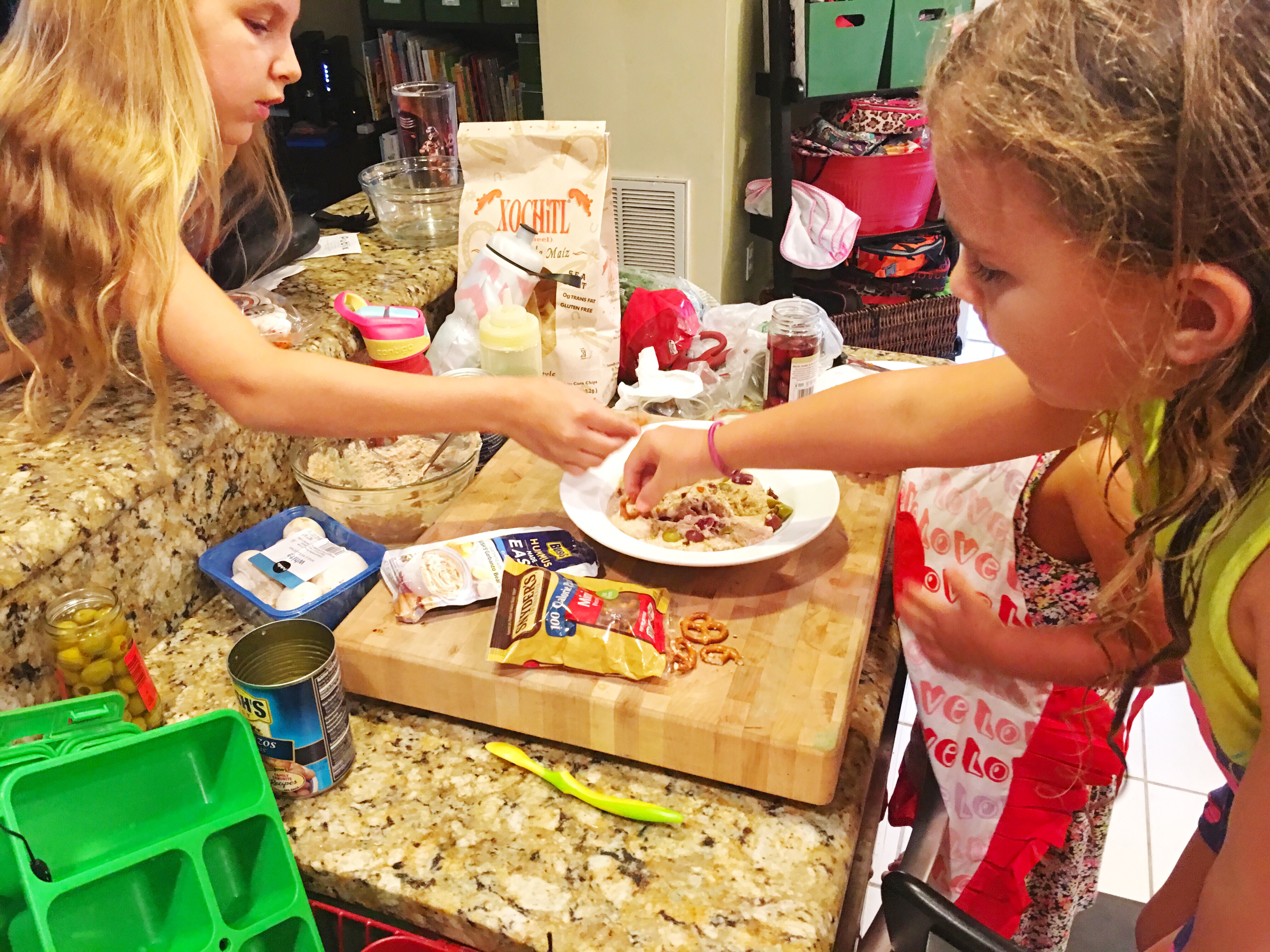 And you know it's a hit when your sisters (who don't really like hummus) are diving right in. We made the hummus in advance of a party we were having and ended up needing to make more! My kids ate the entire bowl with carrots, celery and pretzels!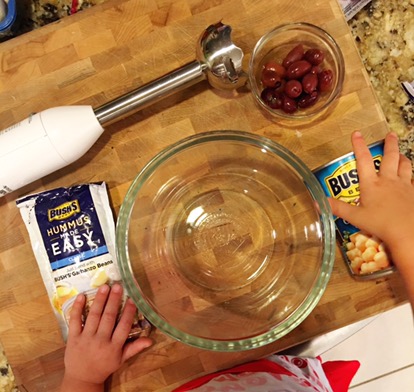 Seriously. This is all you need! And of course, you can doctor it up as you like! We found these at Walmart and picked them up in the bean isle.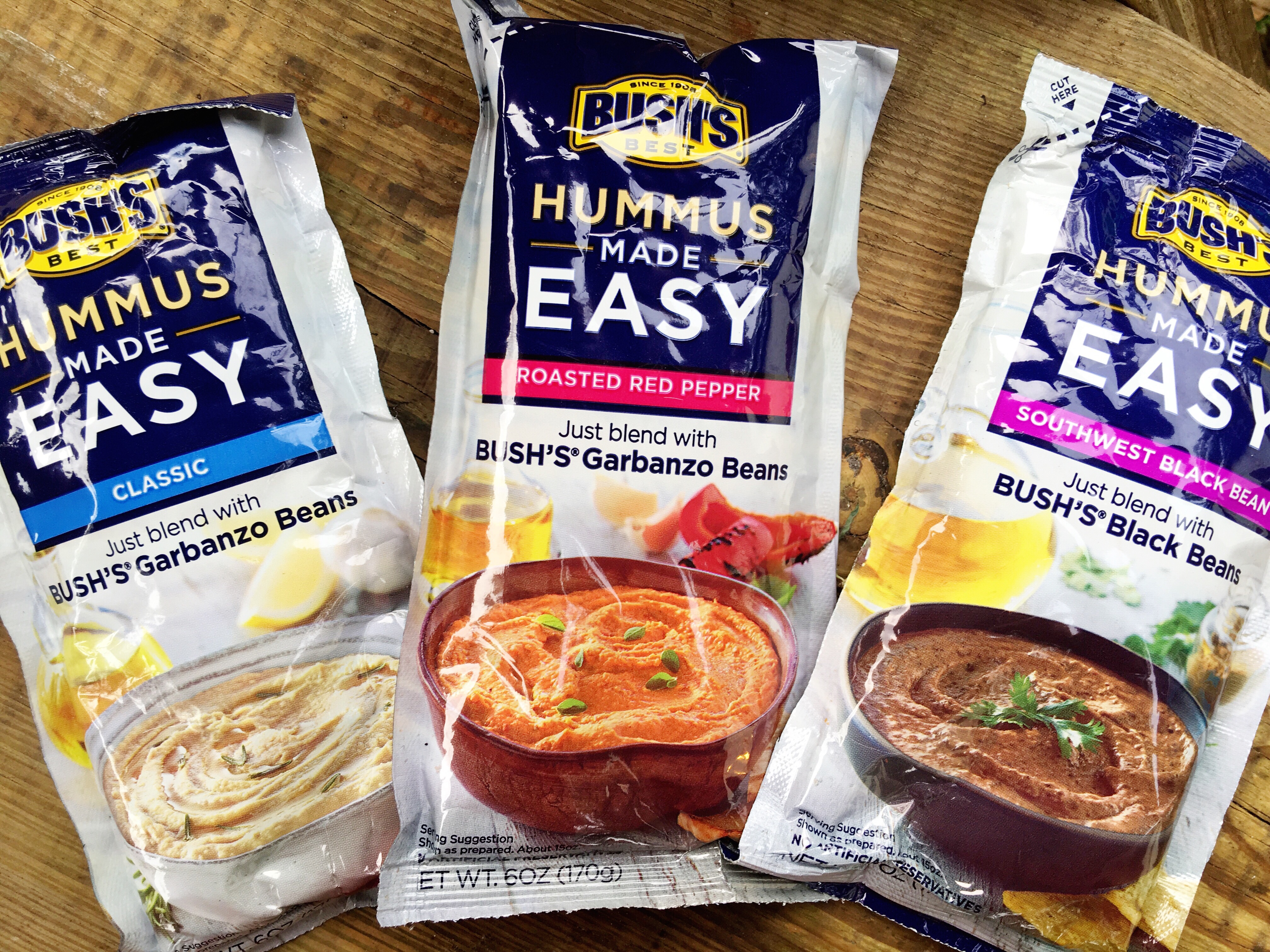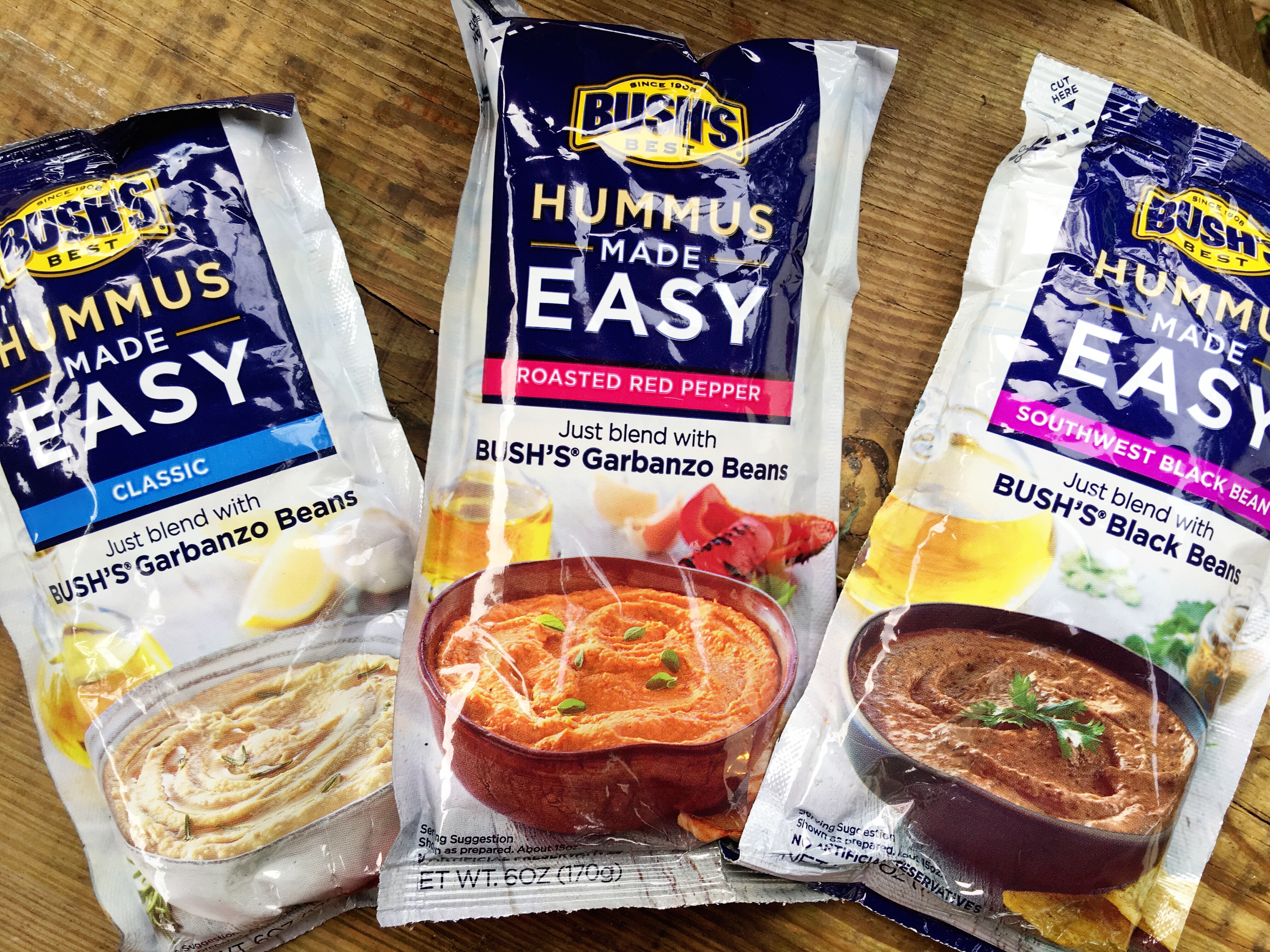 Bush's Hummus Made Easy is available in 3 flavors: Classic, Roasted Red Pepper and Southwest Black Bean. 
The combinations are endless!  It's so much fun to experiment with their three flavors and add our own twists! Abby is so proud of what she makes in the kitchen with me. I love cooking with kids and it doesn't have to be hard!  It should be a fun activity that both of you will want to do again! Keep those kids in the kitchen!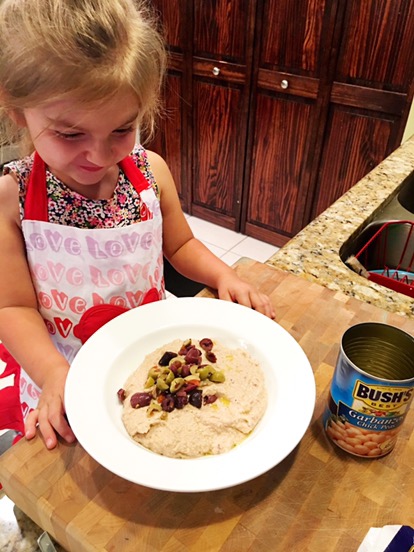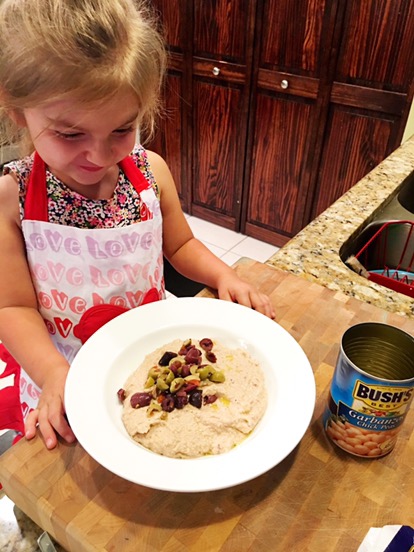 Abby's Olive Hummus
One can Bush's Garbanzo Beans
One package Bush's Hummus Made Easy- Classic
1 Cup Olives- Of your choice
Blend as directed with 1/2 cup olives
Use 1/2 cup of olives to garnish
For more fun ideas and recipes you can use Bush's Hummus Made Easy, visit our Pinterest page!