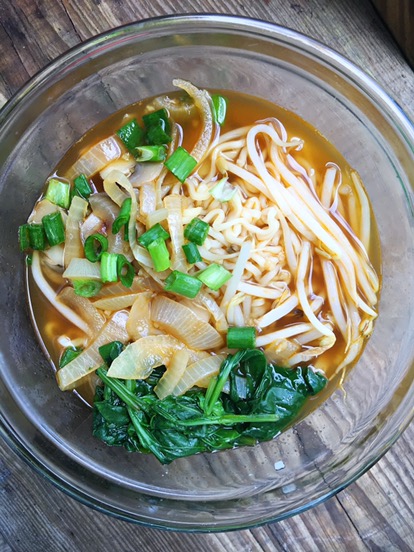 My one foodie daughter has become quite the connoisseur of delicious food. I'm excited that she's always into trying new foods and even accompanied me to judge the Tampa Bay Tailgate Fest last weekend in Tampa!
On our recent trip to New York City, her love of ramen was obvious as that was what she hunted out at every restaurant we visited. (Our favorite was vegetable ramen from Essen.)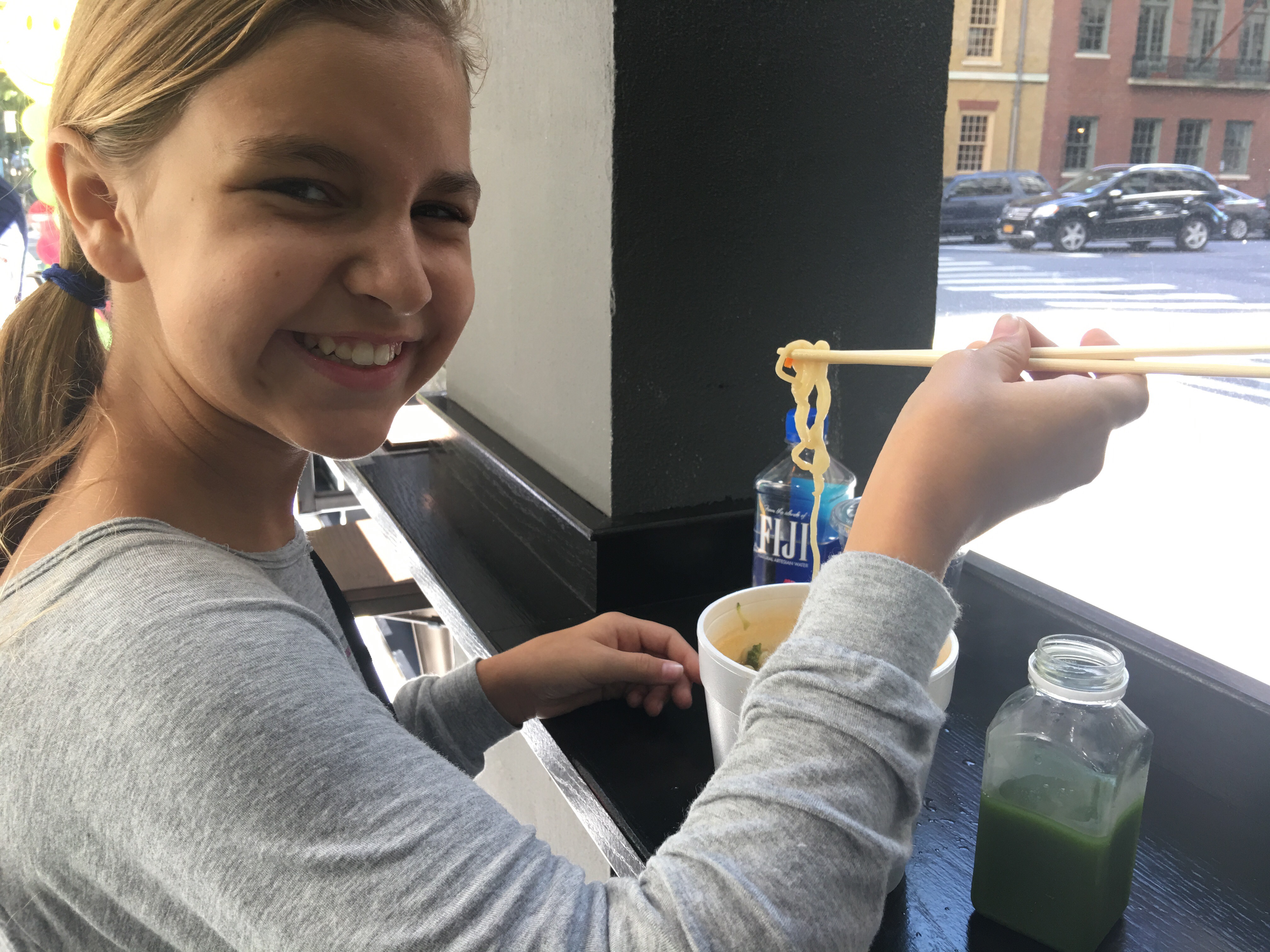 So today, with a little time, we made a super easy best homemade ramen recipe! So easy and delicious!
Serves 2 (Makes a generous portion of broth to save for later)
4 quarts of water
3 tablespoons of vegetable base
8 oz mushrooms
1 cup bean sprouts
2 scallions
1 package of soba noodles (5 oz)
1 medium onion (thinly sliced)
2 large cloves of garlic (minced)
1/4 cup soy
2 tablespoons butter
1/2 tablespoon rice wine vinigar
1 cup real spinich
In a large pot, bring 2 quarts of water to a boil. Once boiling, add the vegetable base. Stir. Add the mushrooms and let simmir for 15 minutes.
In a frying pan, take 1 tablespoon of butter and sauté the onions and minced garlic. Cook until the onions are translucent. Add this to the broth. Stir.
In another pot, bring 2 quarts of water to a boil. Add the 1 cup of spinich. Stir for 2 minutes. Remove the spinich. Set aside. Follow the directions on the noodle packet and use the same water. Drain and rinse.
Set two bowls out and evenly split the noodles. Add the spinich, bean sprouts and any other vegetables you desire to the top of your noodles!
Using a ladle, add the broth to the noodles. Top with scallions & bean sprout! Serve.
Enjoy!