Today is the day we get to share my #FlatoutLOVE on the fabulous talk show of the Chicagonista LIVE- Chicago's Social Talk Show!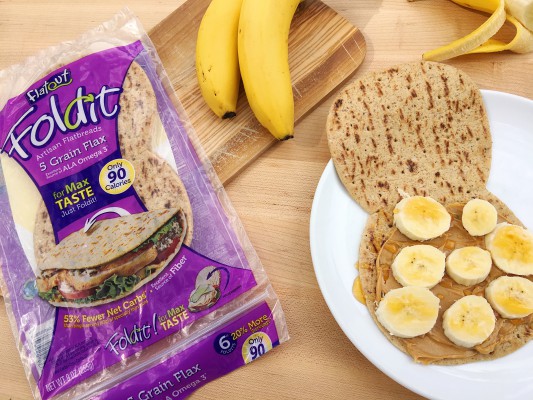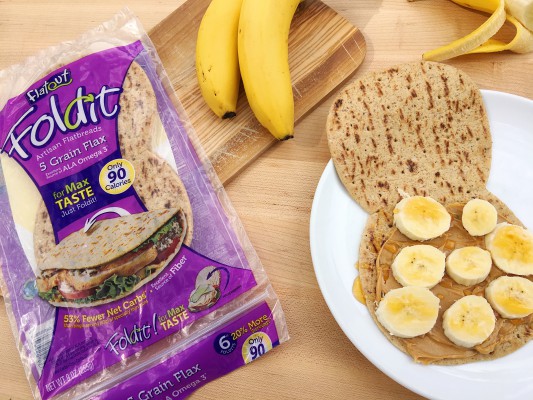 You might be wondering how I met these lovely ladies all the way from Tampa and how I got the opportunity to partner with them on the #FlatoutLOVE inspired by you campaign!
I have been a fan of the Chicagonista ladies from afar on social media for a while!  I met MJ Tam, host and founder, online as I was searching for things to do in the Chicago on a family vacation and we just kept in touch! Read more here about how we met!
And FoldIt Flatout FoldIt Bread has become my newest obsession! I literally use it every day and my kids have loved helping with new recipes and more!  (They are fantastic taste testers!)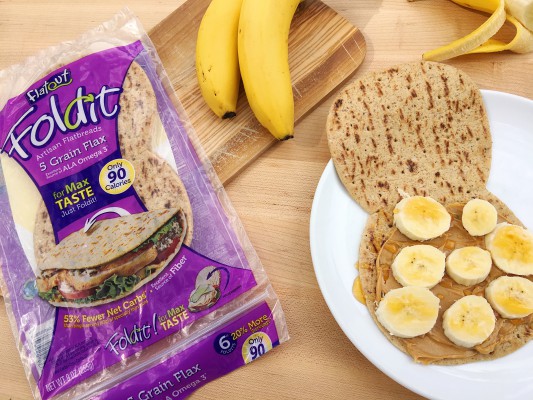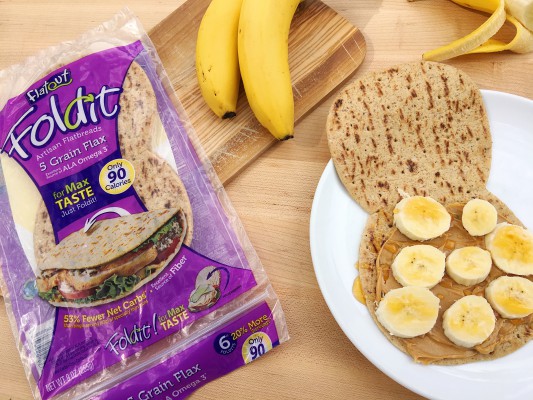 On to today's show…February 15th, 2017 at 2Pm (CST) my chosen inspiration for my #FlatoutLOVE winner will be made on TV!  Last week I shared my Tampa Cuban sandwich and also asked you to share your #FlatoutLOVE inspiration!  My 2nd winner, Regina Hord of Fit4MomTampaBay.com takes the cake (or Flatbread) with her yummy peanut butter (or almond butter), banana and honey sandwich!  I can't wait to watch the show and see it created live on air!
It's so easy!
Ingredients:
Flatout FoldIt Bread (5 Grain Flax)
1 ripe Banana
1 tsp honey
1 tbls of peanut butter or almond butter
Directions:
Spread the peanut butter on one side of the Flatout FoldIt Bread
Slice bananas and place them on top of the peanut butter
Drizzle the honey on top
FoldIt!
Enjoy!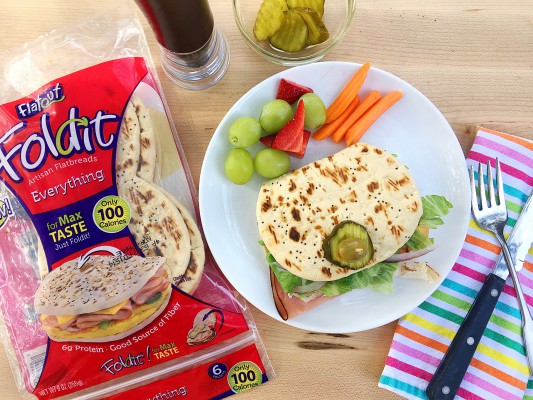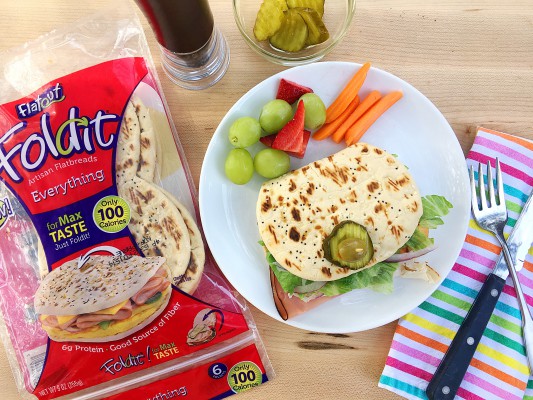 This is the perfect healthy snack when you are craving something sweet!
I've got more recipe inspirations here for Flatout recipe ideas!
You too can watch the show here on Chicagonista.com each month!  It's so fun to tweet live with them all too, so I hope you'll join me too as I'll be LIVE (from Tampa) as well!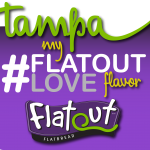 This post is sponsored by Flatout Bread. All opinions are my own!