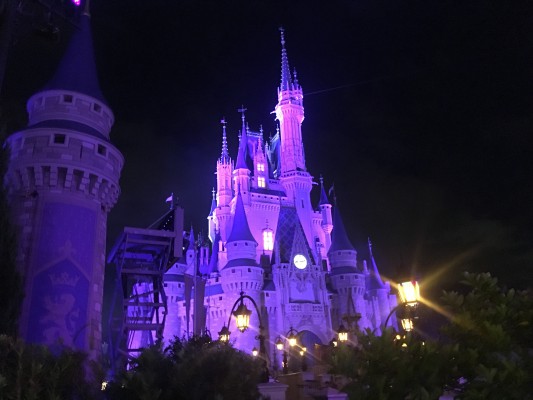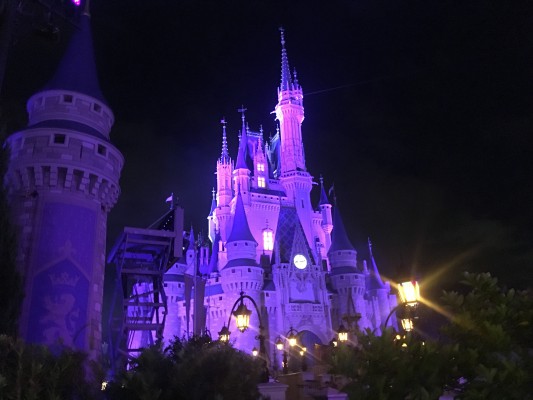 Its Midnight. It's dark. I've got one sleeping and 3 on the Peoplemover. I need a coffee. My kids have had enough sugar to last them until next Halloween. But It's the best night ever!
Not so sure if the Mickey's Not So Scary Halloween Party is for you? Well, this party on Main Street is the hottest ticket in town as it will sell out nightly the closer we get to Halloween (and prices do increase as you get closer to Halloween). With a limited number of tickets available each night, shorter lines, trick or treats galore, themed Halloween shows, firework displays and parades will have this ticketed event be on your list of must-did for the season. Not so sure yet?! Still on the fence? Let me give you my top 5 reasons NOT to miss the Mickey's Not So Scary Party.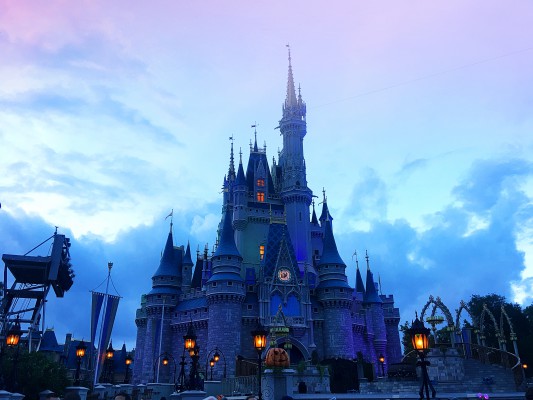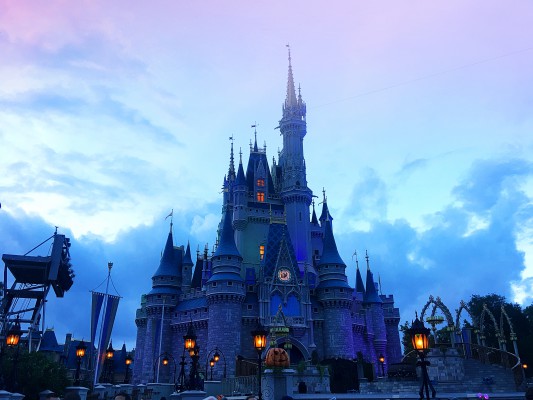 It's like a 1/2 price day at Walt Disney World. Come at 4pm and be let into the park!  Stay until 12am Midnight!  Make it a full day!  Just have the little ones take a late nap! 
Less crowds mean less wait. No fast passes necessary. The longest we waited was for the Mine Train at about 30 minutes. (Do you see this picture! 5 minute wait for Toy Story!)
It's fall and it's somewhat cooler. Maybe not on August 25th, but definitely the nighttime darkness is much cooler than any mid-day in July!
You totally fit in as a family that's dressed to the nines in costume. Our friends go every year and dress up as an amazing family!  The costumes are amazing!
You make memories they won't forget. My daughters will never forget the day I let them stay up as late as they wanted!  We ran around Walt Disney World, in the dark, from ride to ride, with no lines and it was the best night ever. Memories made.
Tips:
Pack light. I repeat. Pack light! Bring a backpack armed with only the essentials- your phone, an extra charger or battery,

 

a small first aid kit (you'll end up needing a band-aidcat some point guaranteed), a water bottle, a spare change of clothes (for the kid you'll know that will need it, ponchos, and a few snacks. If you don't need a stroller, don't bring one. If you do, be organized because you have the fold it down to ride the tram from parking to the entrance. And plan to eat at the park!

 

They have so many fun options that it's fun to splurge on treats for a special occasion!
Arrive at 3:30pm at the gates of Magic Kingdom and be ready to enter the park at 4pm. Arm bands are given to guests at the gate entrance and non-event guests are directed out of the park at 7pm. Yes, it is still quit busy from 4-7pm.

 

We got something to eat and waited until 7pm when the crowds left to start riding the rides. It was perfect!
Bring ponchos…from home. Just buy them. Don't open unless needed. It's cheapest and you'll be prepared.
Bring a fun cany bag. Trick-or-treat stations are all over the park with candy!  The park map is like a treasure hunt! And yes, they do have alergy friendly Halloween treats too!
Buy your ticket early and save money. It will sell out on most nights. It get the most bang for your buck, arrive with your ticket already added onto your My Disney Experience app and get into Magic Kingdom at 4pm! Yes, the Not So Scary party starts at 7pm officially, but you'll be able to enjoy a few rides, maybe get dinner out of the way before the park officially comes alive!
Have a loose plan. Figure out what rides you definitely want to hit first. The lines are WAY shorter at 10pm and after, so plan to stay later and close down the park with the kids!

 

Yes, it's a long night but staying on property at Walt Disney World might make it a fun (and super quick) trip home! (Insider Tip: This is the closest hotel to book on Walt Disney World property, closest to Magic Kingdom. It's awesome too!)
Bring a stroller and PJ's. If your little one will sleep in the stroller so your big ones can enjoy just a little more. And an extra poncho just incase this happens, because you know it will when you aren't prepared!
Make sure to look at the schedule!

 

We wanted to see the Hocus Pocus Villian Spelltacular and wanted to get a good seat, so we decided to grab food and have a picnic!  It was perfect!  You'll want to do the same thing for the parade! (Insider Tip: Book a HalloWishes Dessert Party with Plaza Garden Viewing as a special treat incase you'd like to have reserved seating!
Don't miss THIS party!  Holidays at Magic Kingdom are amazing. Walking down Main Street looking at the decor alone is enough to get anyone in the mood!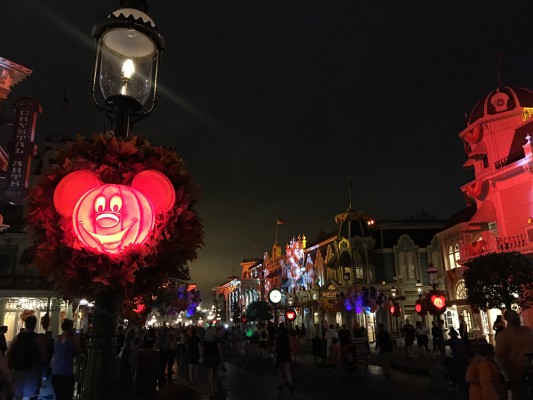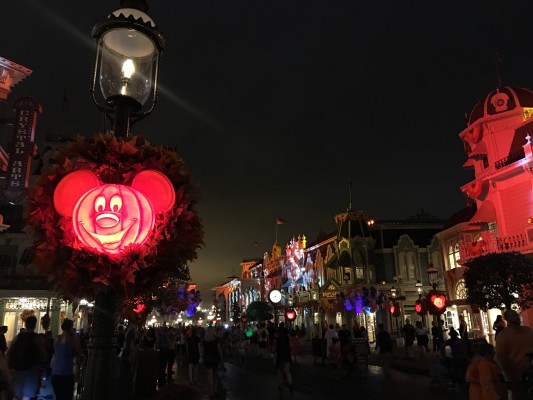 All the special treats that are only available during the holidays make the visit even more special!  We love all the special events that happen at Walt Disney World!  With Halloween behind us, it's already time for us to start thinking about Mickey's Very Merry Christmas Party!  We can't wait for that one too!   Have you been?  What's your favorite part?!  Tell us in the comments below what someone shouldn't miss!  And for more tips, head over to my other article on Trekaroo!
Book your Mickey's Not So Scary Halloween Party tickets now through October 31st! There are more dates than ever to book this year! The party dates are as follows:
September 12, 15, 17, 19, 22, 24, 26 and 29

October 1, 3, 5, 6, 9, 10, 12, 13, 15, 17, 19, 20, 22, 24, 26, 27, 29 and 31
Make sure to follow all the fun on social media too with the hashtag #MickeysHalloweenParty Happy Halloween everyone!