The perfect picture. The perfect marriage. The perfect kid. I threw the the towel for perfection around kid number two. And as a recovering perfectionist that used to cry when my taco shell broke on Friday night after a long week at school, this was a milestone for me. I strived for perfection. Academically. Athletically. Professionally. I was driven at a young age and loved the word 'perfect'. And no one else besides myself was to blame for my addiction.
But as a parent, I have eliminated that word for my vocabulary. I don't use it to describe a project, their carefully planned outfit, or the day. And as for life- well, it's taken me a few kids to realize that a messy one is the best. I can clean up later. I can wash hands, wash their clothes, sweep the glitter up later. I send my kids to school in clothes I know will come home filled with dirt, grass, markers- and I don't mind a bit. They are all signs of an amazing day. From dirty baseball pants because he learned how to slide, sawdust on the clothes they wore learning how to build something, dirt and mud from the class field trip to a swamp and Buddy needing a bath as much as anyone else in the house. This is my messy life and I love it.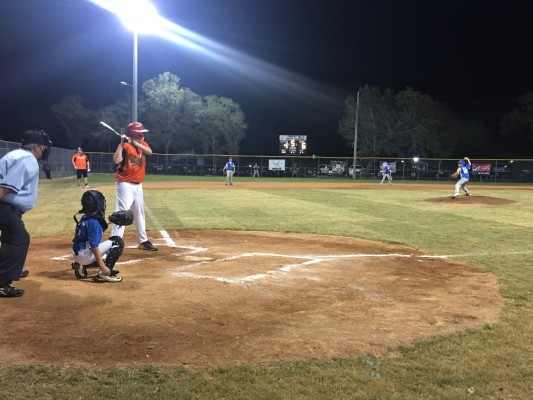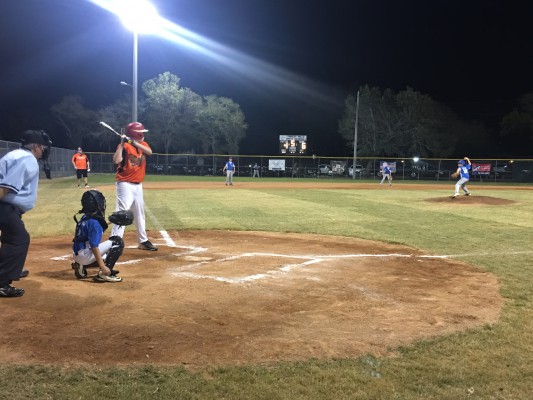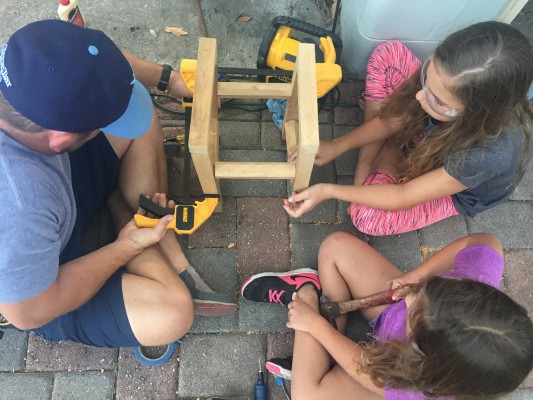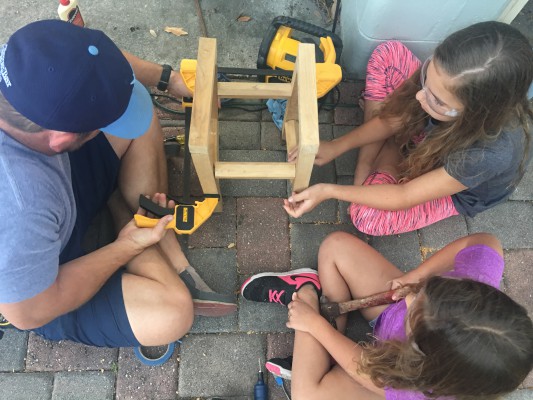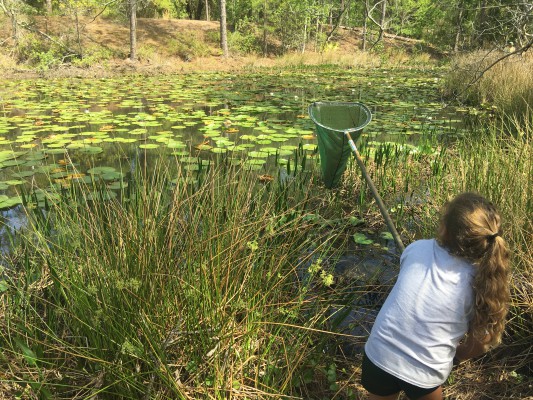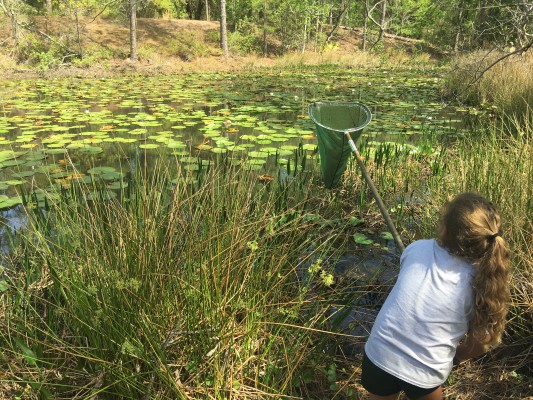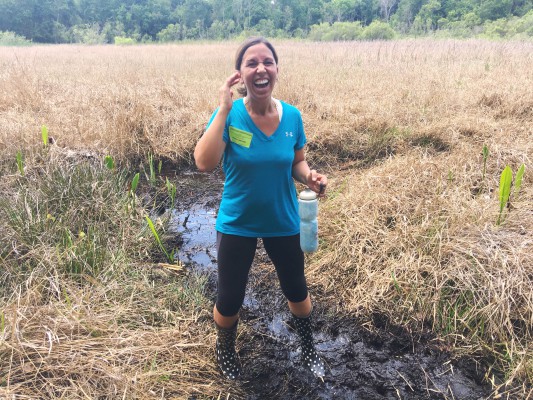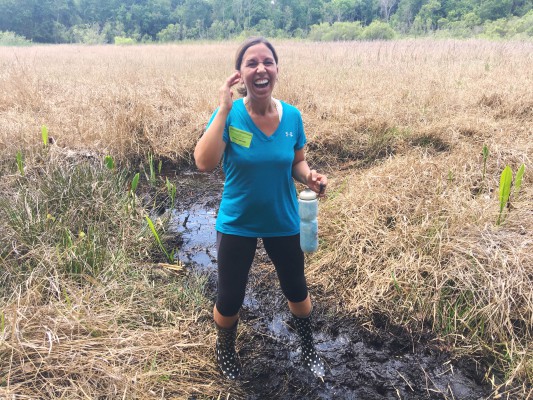 There's no doubt about it- having a big family has been something for all of us to get used to. Everything seems bigger. The meals. The messes. The piles laundry. Oh the laundry.  And back to school means four sets of school clothes, four sets of afterschool sports clothes, throw in pajamas, towels, a dog bed, sheets and a few extra items and basically the entire floor of my living room cannot be seen if I am sorting clothes.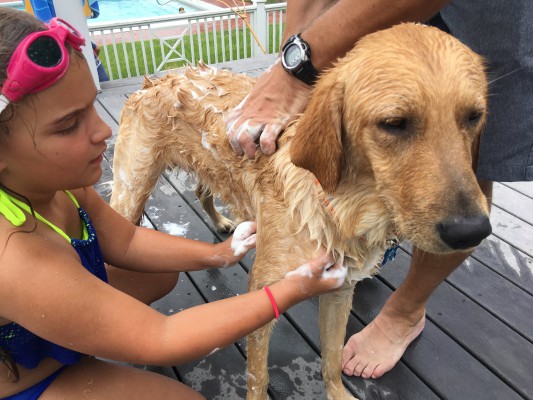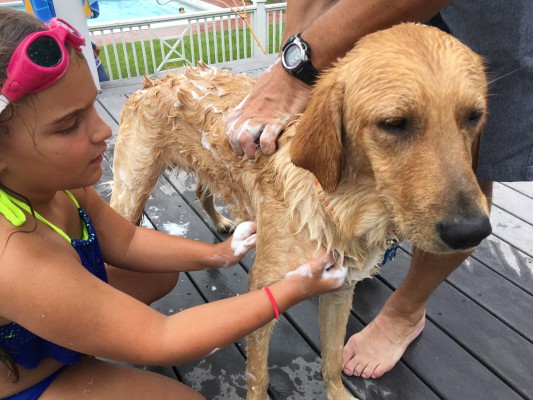 I've embraced the chaos and I recently embraced the laundry. For the past 17 years, I had the same washer and dryer. My first big grown up purchase in college. They moved from apartment to apartment and yes, into the house we started our little family in. They were oh so good to us.
But with a growing family, I NEED to embrace the mess and learn that being more efficient in cleaning the mess would help me. It was time for a new washer and dryer.
ENTER FAMOUS TATE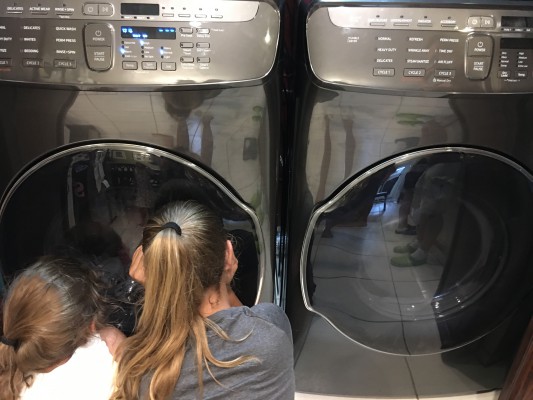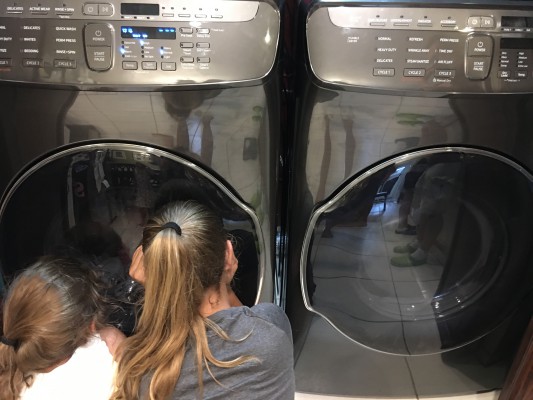 We love supporting local businesses and turned to Famous Tate for the perfect washer and dryer. They recommended the Samsung Flex Wash & Flex Dry Premium Laundry Pair.  I can do two loads, a smaller one and a larger one at the same time. Game changer. And the Flex Dry means I can also dry things without having to dry an entire load or ruin all my "must hang dry clothes!"  These days I can't keep up with the clean laundry!  The messes have become easier to clean up and I have definitley learned to embrace the mess!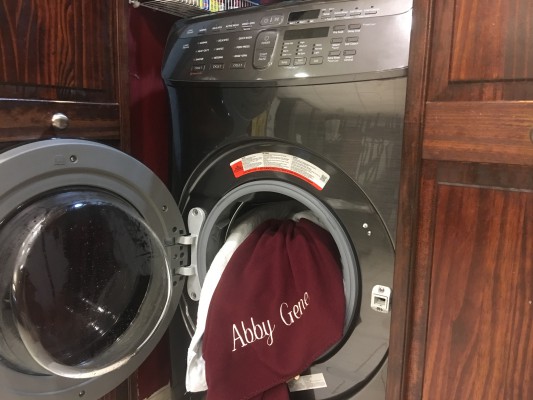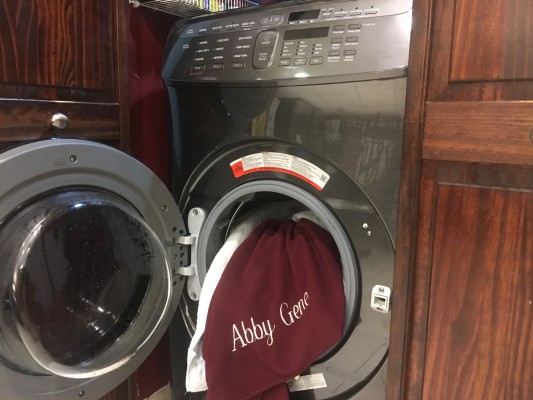 The fact that they have a setting for EVERY POSSIBLE laundry situatuion is brilliant!  With Flex Dry, I don't have to worry about ruining my clothes!  It's the largest washer I have ever seen and I feel like I now live in a laundry mat! Basically it's two washers and two dryers.  In my house, clean laundry is king! And did I mention I can connect them to my smart phone via the Samsung Smart Home App?  ("Hi Honey!"  Can you please put the clothes in the dryer? No they aren't done yet?  Actually, they are!  Thanks for the help Honey!" AMAZING!!!)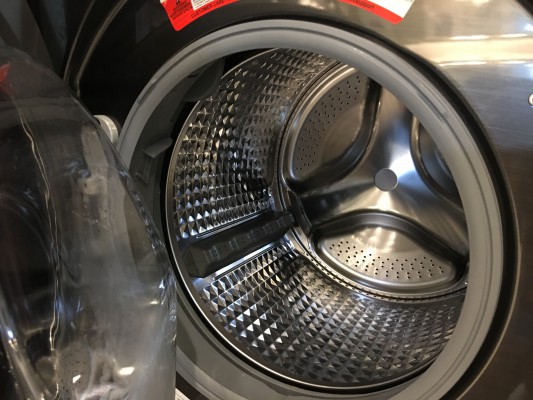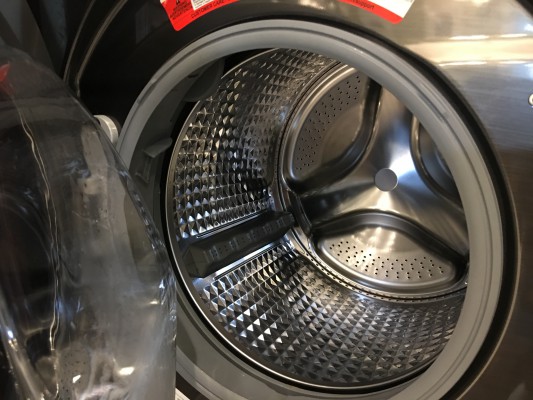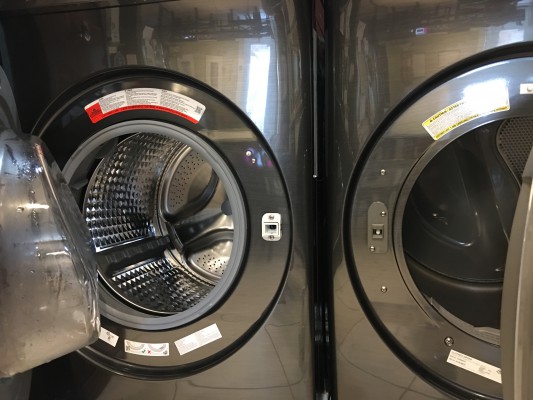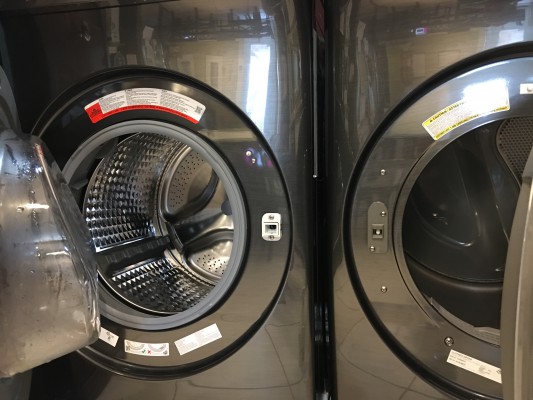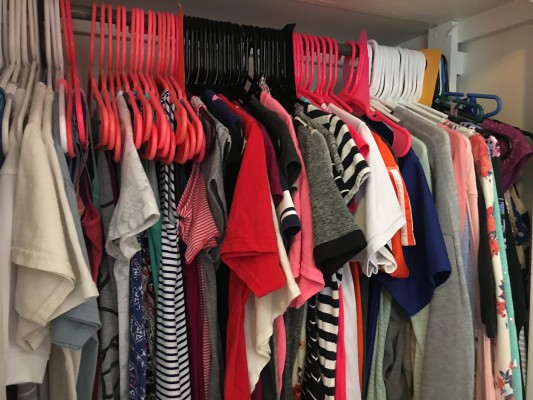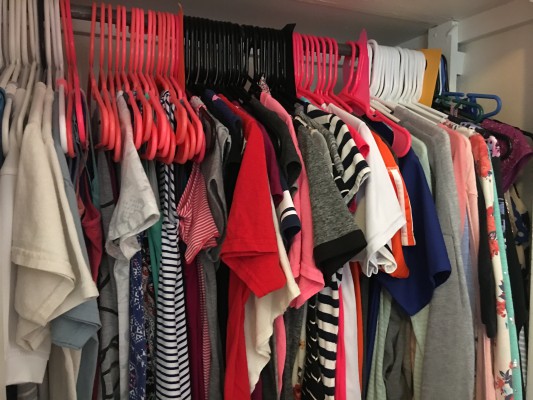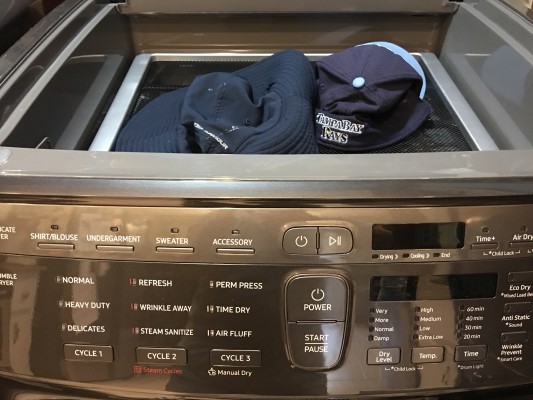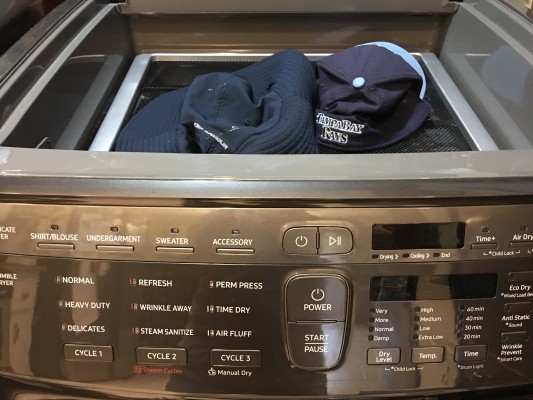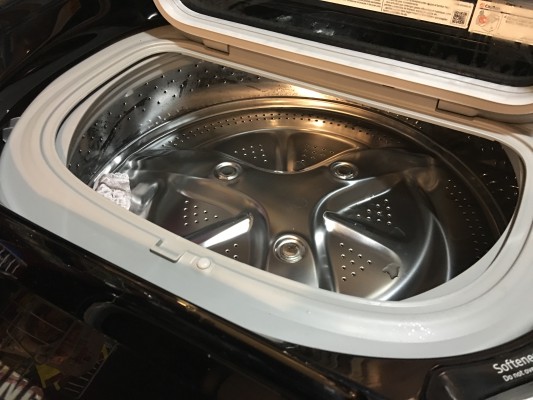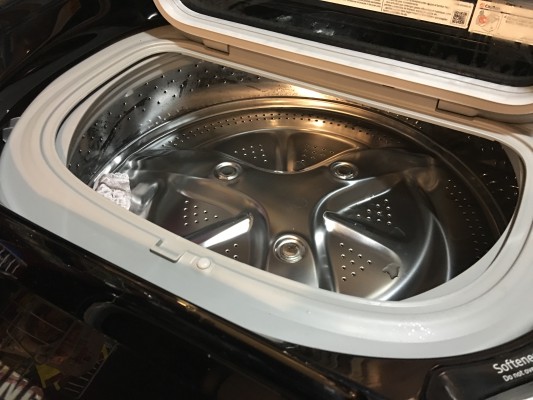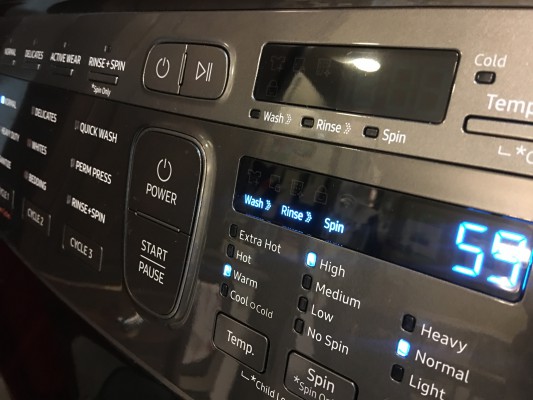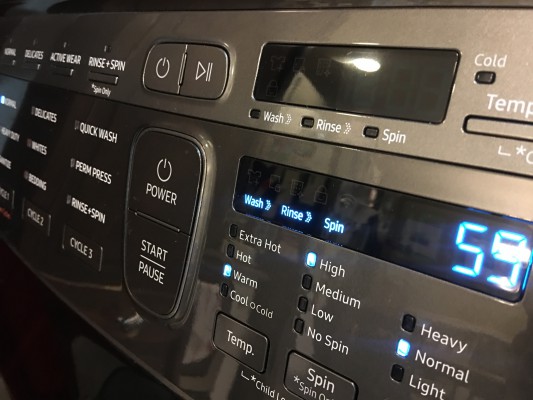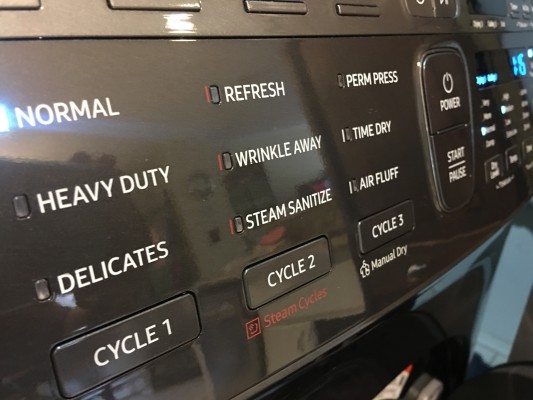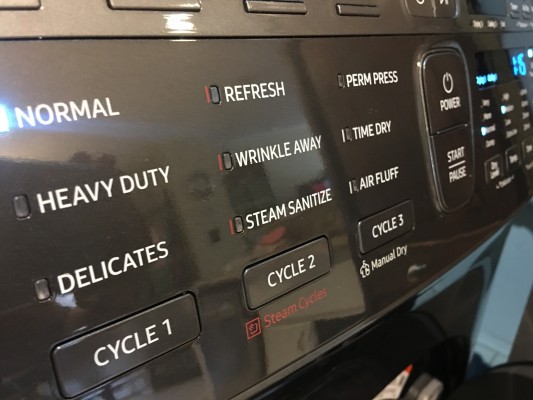 Famous Tate is a local, independent dealer and their 30 day low price guarantee assures all customers the best deal, even after they've taken delivery. And they mean every word they say. They have
I'm loving my Samsung Flex Wash and Flex Dry Premium Laundry pair. (They might even have me beat in efficiency, and with four kids, I am pretty darn efficient.)  I  have no stress about letting my kids be as messy as they want. I'm happy to embrace all the messes that life has to offer us and the clean up is a breeze. More time to make more messes!  Don't sweat the mess. Embrace it!
Since 1954, Famous Tate has been serving the Tampa Bay area with great deals on appliances and, more recently, bedding. As a member of BrandSource, a national buying group with over $17 billion in annual sales volume, we provide our customers with the best values possible. Visit our showrooms to see the latest innovations in major appliances and sleep products, or use our website to research the products you are shopping for.
Famous Tate services Hillsborough, Pinellas, Pasco, Hernando, Polk and Citrus counties, and employs over 200 local, hard-working people dedicated to efficient business and customer satisfaction. With their Unbeatable 30 Day Low Price Guarantee and enormous selection of great brand products, why shop anywhere else? Give them a try if you haven't already. I know they have made our family a Famous Tate customer for many years to come.