Yes, my loves, Valentines Day is upon is. Time to plan a most romantic date for you and your lover/ friend/ spouse/ best friend/ etc. But let's be real about this day… You all know I have 4 kids and no time. Not saying that I wouldn't want to do any of these most romantic things (because I seriously do), but seriously, I can barely find the time to take a shower and go shopping for an outfit, much less plan a much much MUCH needed date night for me and my man. So here's the deal. This is my super awesome Most Romantic Things To Do in Tampa list that if and when I ever have the time, this is where I am going. I hope you will love all these date night ideas!
Dinner and A Walk Along the River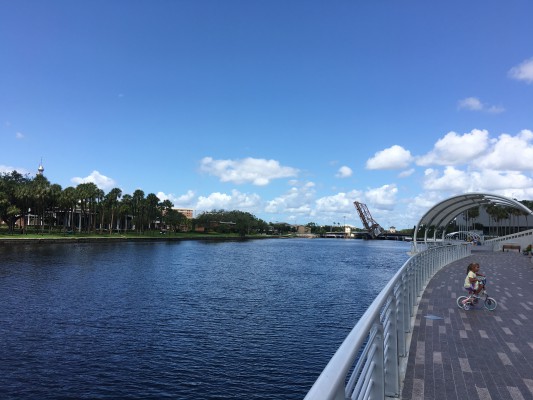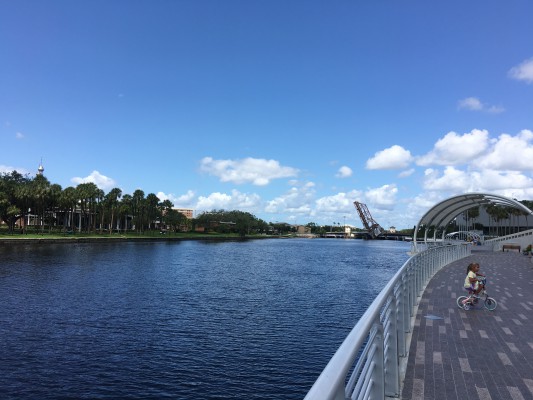 Tampa Riverwalk
The Tampa Riverwalk is the hottest new place to be. With a gorgeous view of the Hillsborough River and a new hot spot, Armature Works, along the river, this date night will be amazing! Grab some drinks from Cru Cellars and sit under the stars on the patio at Armature Works and start the night out right. Walk over to Ulele (read all about why Ulele is my ultimate date night restaurant here) and dine with waterfront views and the most delicious food. Stroll along the river to Downtown and catch a Downtowner car back to grab your car.
Quick Bite and Brews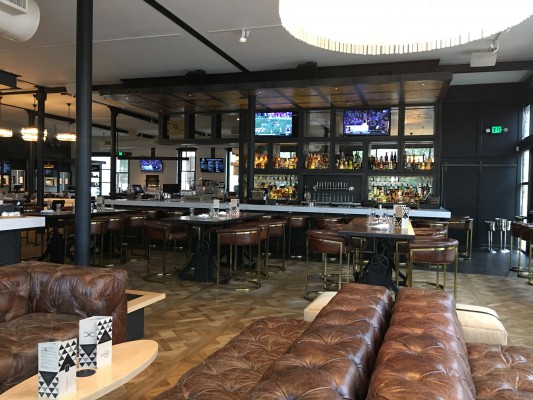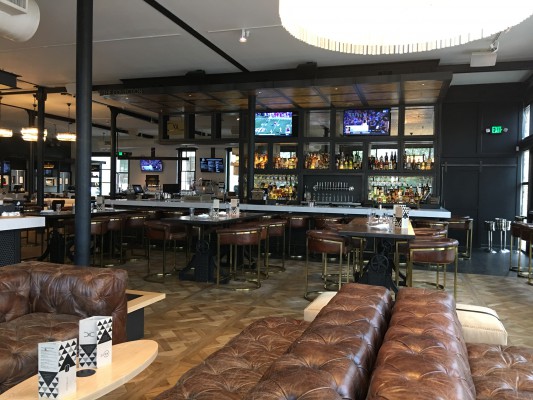 The Hall on Franklin
The new Hall on Franklin has some delicious new taste options for everyone to enjoy. Casually grab a lux couch and sit down and relax. Walk over to Hidden Springs Ale Works and enjoy a locally crafted brew and just chill. Have a fun night together exploring a little bit of pure Tampa in Tampa Heights!
SUPER AMAZING FANCY Dinner and Dessert
Of course Bern's Steak House will always be a top restaurant in my books (and many others) but dressing up for the occasion is always more fun when the ambiance will help set the mood for this uber fabulous date. Dress to the nines. Make it a real date. Dine on the finest food and sip the finest wine. After your meal, a must is the Harry Waugh Dessert Room, where you'll order a banana fosters to share. The best of Tampa Bay is right here. One stop.
Off The Beaten Path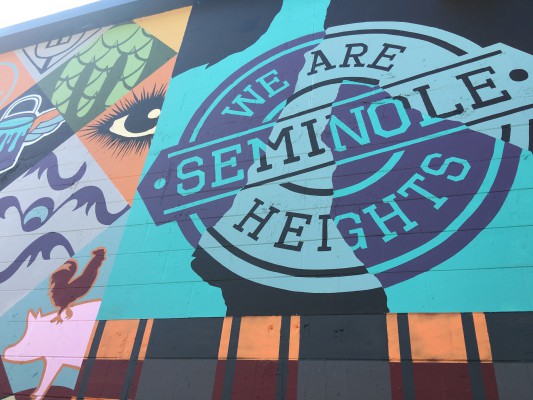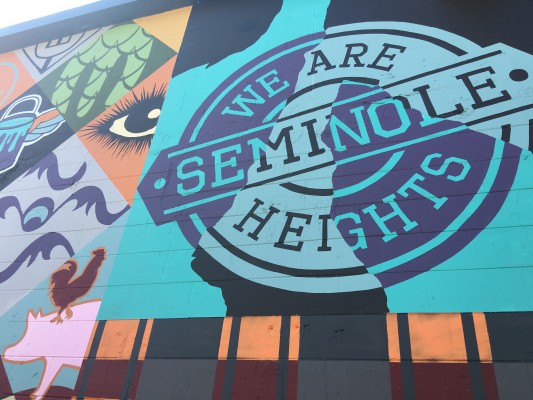 Seminole Heights mural.
Our favorite date night restaurant is in our little neighborhood, tucked away about 5 miles north of the city.
Rooster and the Till in Seminole Heights has made quit the impression on the food scene in Tampa Bay and beyond. Quiet yes, but you'll definitely need a reservation to make this date night happen. Plan ahead and make that reservation for two. (Especially now that they just made the Tampa Bay Times top 50 Restaurant List). I have never had a bad meal here and we love every new item they add to the menu. It will not disappoint. If you are looking for a night cap, the Independent is a fun spot to go an have one more before you Uber home.
Sweet Dreams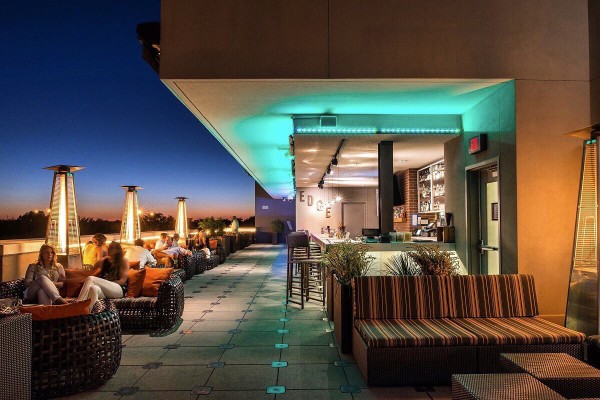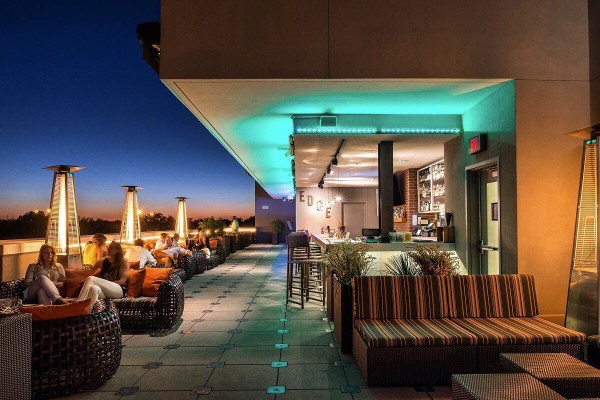 Edge rooftop bar.
If you love a rooftop bar, Edge or Bulla Gastrobar is where you'll want to catch a famous Florida sunset with a hand crafted cocktail to start your night. Indulge in a fabulous four-course tasting menu designed by the two-time James Beard nominee Executive Chef Chad Johnson at Epicurean's signature restaurant, Elevage. The menu is being offered from 5:30-10 p.m. Stay the night in the sweetest hotel, The Epicurean, right in the heart of South Tampa as you escape reality for just a night (along with the kids.) Sweet dreams love birds!
Dinner and A Movie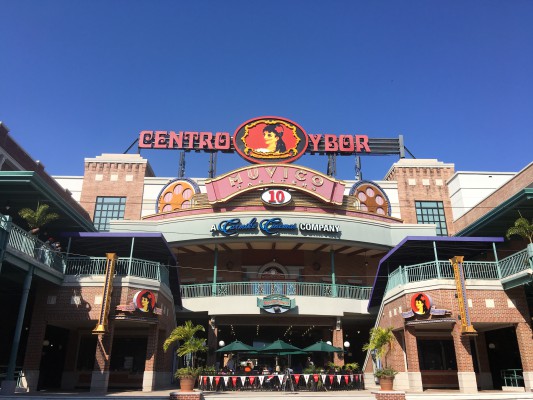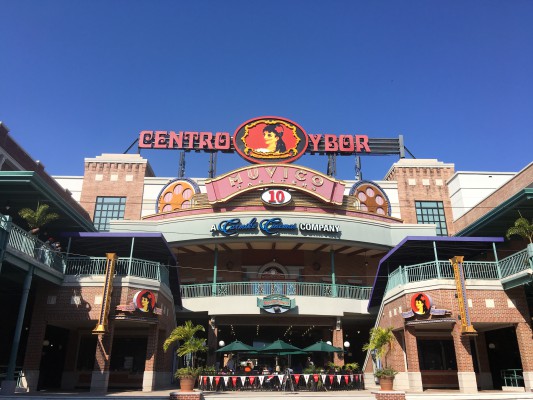 Centro Ybor
My favorite spot in Tampa Bay for Sushi is Samuri Blue in Ybor City. Slightly off the beaten path, the sushi is fresh and unique and the atmosphere is quite and intimate. Afterwards, walk over to Centro Ybor and see a romantic move…maybe the new Fifty Shade Freed*?! It opens in theaters everywhere on February 9th! Sounds like a perfect romantic night to me!
Lots of ideas and I have personally been too, seen and have dined at all the above. If I recommend it, I truly love it and wouldn't say so otherwise. Enjoy your romantic night on the town in Tampa!
*I partnered with Universal Pictures to bring you this post. I was invited to the Fifty Shade Freed screening. As always, all opinions are my own.