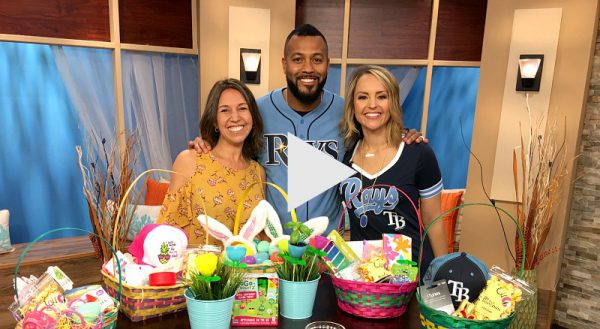 It was a fun morning on Great Day Tampa Bay talking about egg-citing Easter baskets and DIY Spirng crafts! Having 4 kids, I have a few rules for our family when it comes to gifts like Easter baskets. We love quality vs. quantity! We also try to curate the gifts to really mean something for the kids. It is much more meaningful rather than a bunch of $1 items thrown together. We also like to give experience gifts. Now, we don't go overboard, but rather give items that would engage our kids in an activity where we could do it together- gardening, arts & crafts, a beach day, or even a sports game!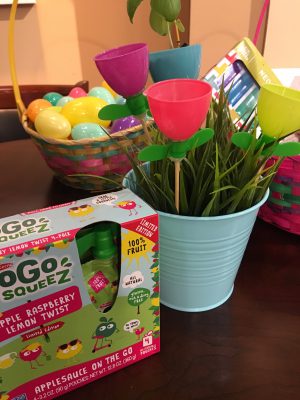 The DIY Spring craft that we featured was with one of our favorite healthy snacks! GoGo squeeZ! Take the top and hot glue it to the bottom of a plastic easter egg and now you have a perfect place to plant a seed. It looks super cute and it's so easy! The kids will love it!
Make sure you watch to catch the Mom Hack I talked about too- this is a great one for parents of toddlers for Easter egg coloring!
And if your in Tampa, make sure to grab some Chef Inspired Popcorn for the baskets too! (My kids and I are obsessed!)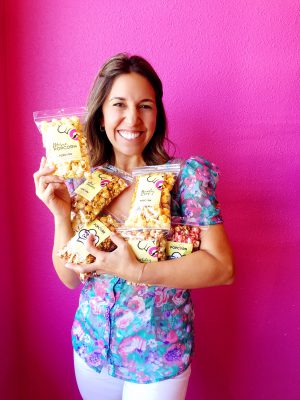 We hope that everyone has a great Easter and a fun time being together as a family!
Click here for the segment on Great Day Tampa Bay!