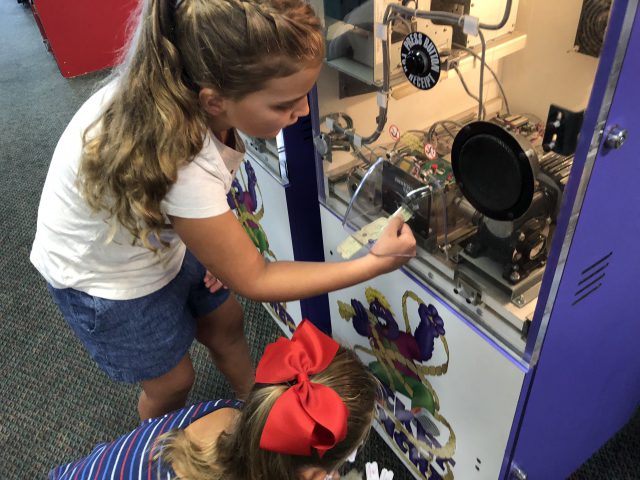 Listen- I'm not gonna lie. Summer is my most favorite time of the year. For real. We are not bound to a schedule. We wake up late or get up early. What ever we want to do. My kids are kids during the summer. The day is ours! But… some days, I do that math on the amount of money a particular activity will cost me and OMG!  It can be outrageous!  Maybe I could justify it for 1 kid, but times four. No way.


I love finding secret ways to make it work. And by making it work I mean value for your money. We don't buy sodas at a restaurant, I don't do Happy Meals for the toy, I'll totally buy into the kids eat free on Tuesdays gimmick, I but platters for lunch to share vs. individual meals and I'm always looking for a deal. I have to. Or else I'll go broke.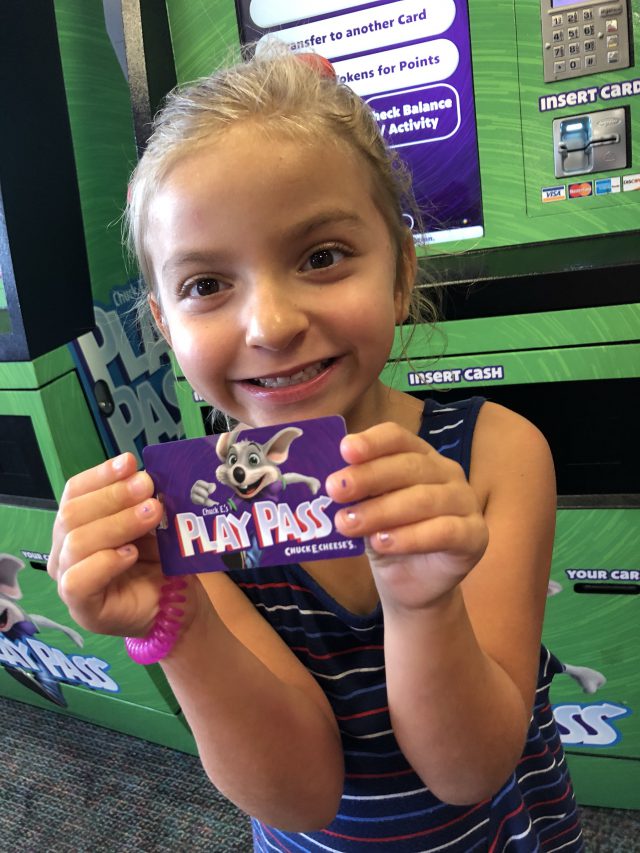 That's why the all new All You Can Play (AYCP) pass from Chuck E. Cheese's is awesome!  Choose between minutes or traditional points and you'll be able to let your kids have free reign when it comes to how they play!  I love being able to let them tell me what they'd like to do and not have to say "We'll see…" or "What about this?" It's not to often that I can just let them be a kid and give them the power to play what they want to!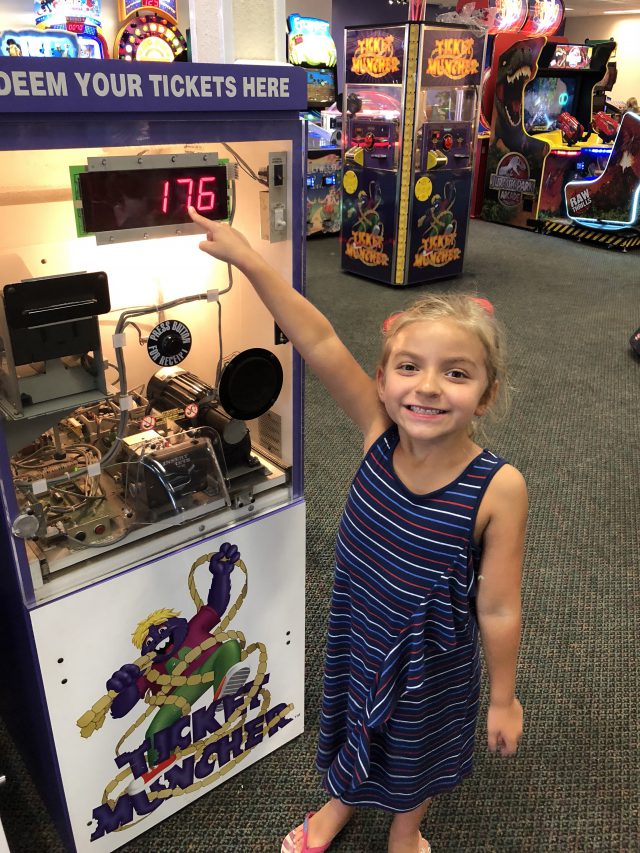 We chose to play for an hour. According to Abby- this was the "best day!" We started to make our way around the games for kids. They kids had a bracelet that held their card while they played endless games for the time we were there!  Genius! And when, Abby wanted to break for pizza, we were even able to pause the hour and not loose our time!  Also, we definitely saved some money too because we split their best deal onto four cards!  Score!
Check out my afternoon with the ALL YOU CAN PLAY PASS on my Instagram!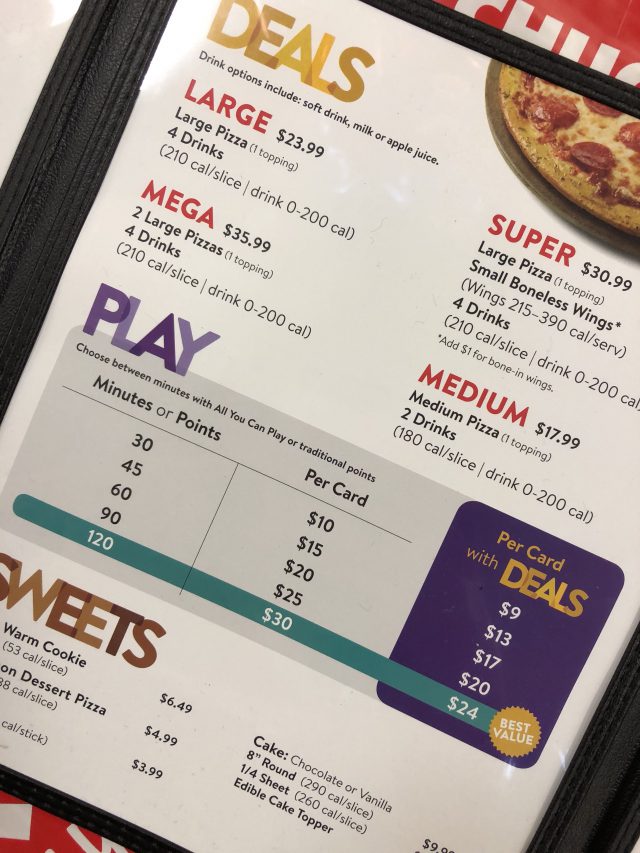 This was a great activity for kids to break up the day while the Florida summer storms were rolling through. Summer in Florida always means we have a back up rainy day plan!  And this is it!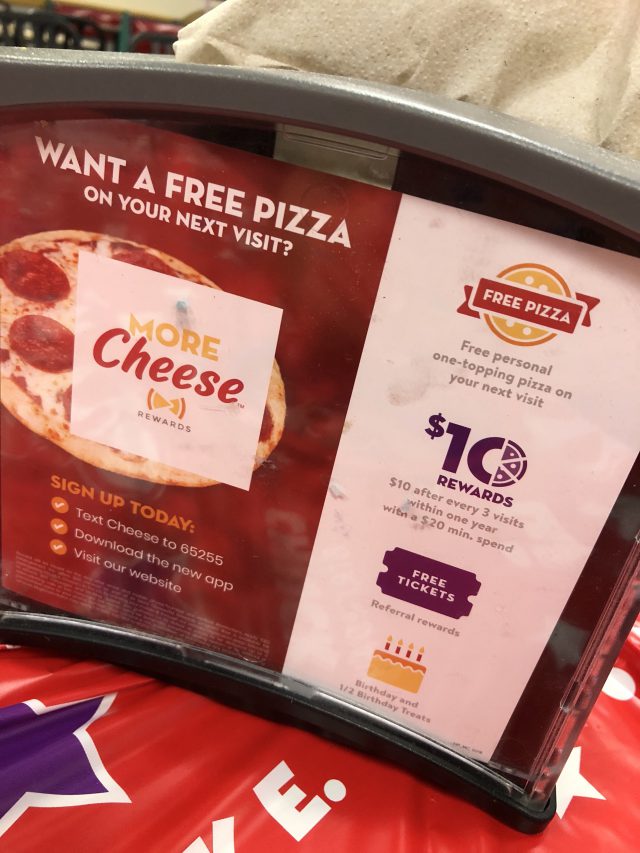 But wait!  There is More Cheese Rewards to be earned by downloading the Chuck E. Cheese's app where you can save money on food, games and more!  Download the More Cheese Reward app here.
Make sure to follow along with Chuck E. Cheese on Twitter, Instagram and Facebook so you can get all the cheesy details on new happenings! And when you have this much fun, you know you'll go back for sure!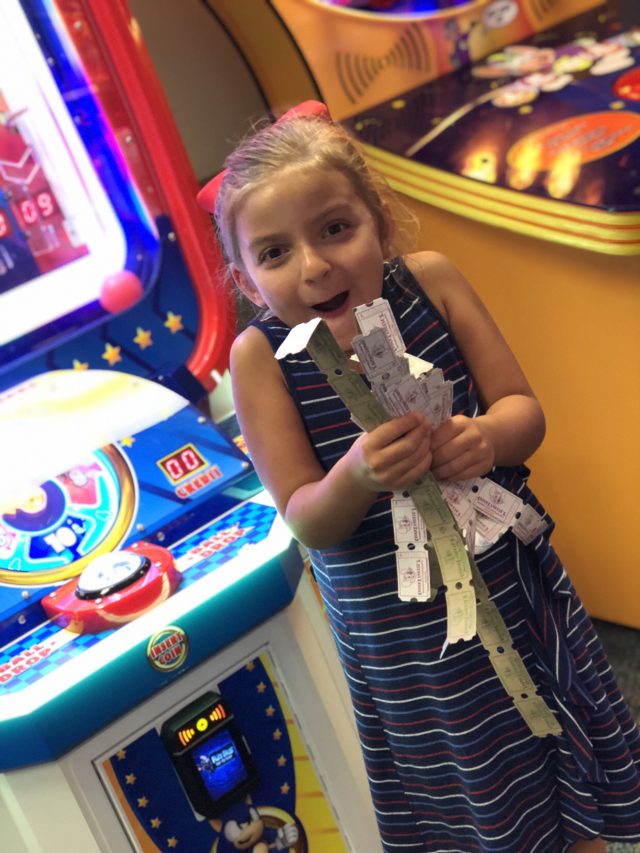 Disclaimer: This was a sponsored post. I was invited to try out the AYCP pass at Chuck E.Cheese. All opinions on my experience are my own as always!  Thank you for supporting Tampa Mama! Follow along for all the adventures on Instagram where you can see all the behind the scenes from our adventures!
This is a sponsored conversation written by me on behalf of Chuck E. Cheese's. The opinions and text are all mine.