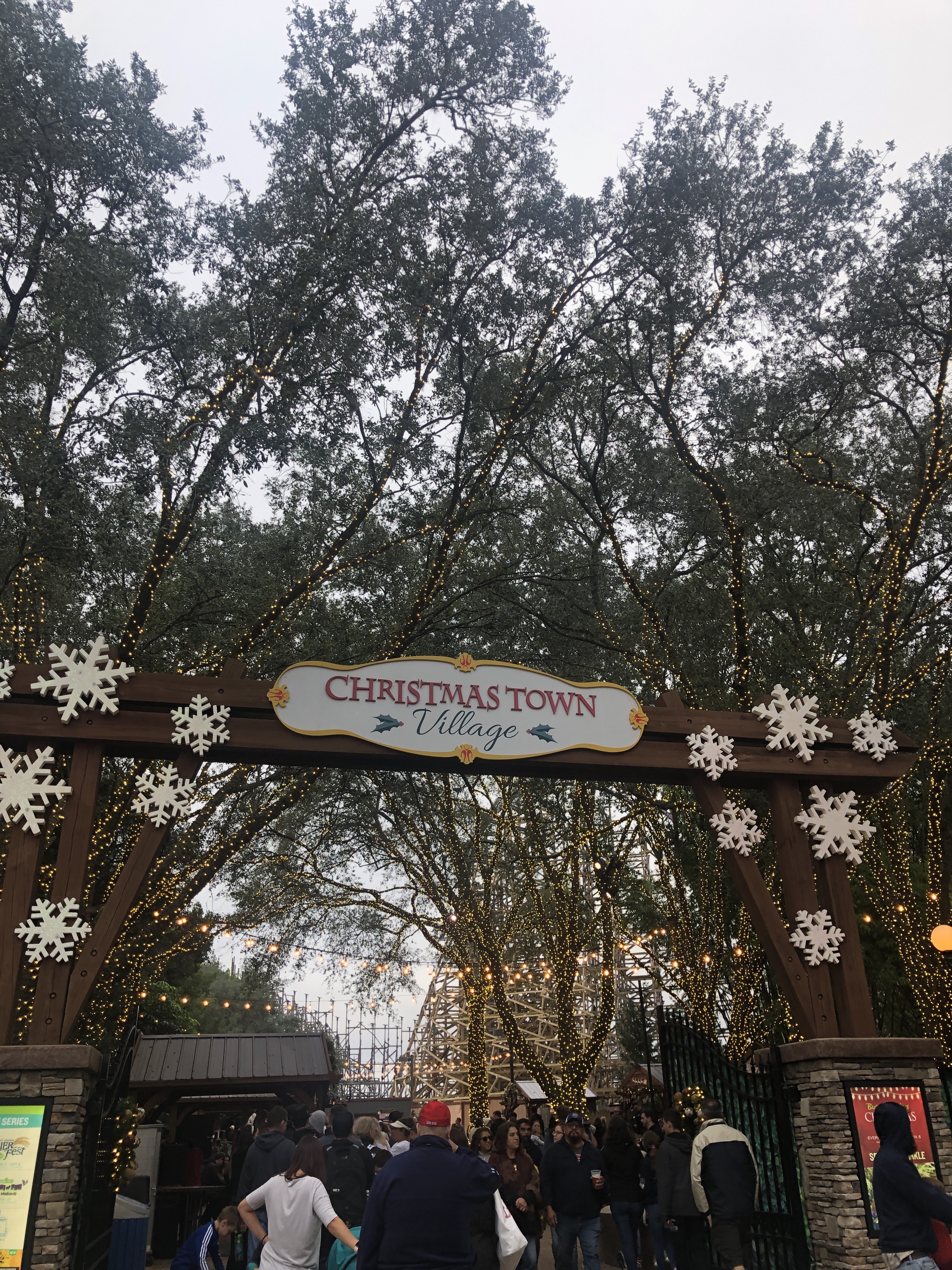 Christmas Town is alive and well in Tampa Bay thanks to the elves at Busch Gardens Tampa Bay! The entire park is decked in millions of lights and Christmas music throughout the park really puts you in that holiday mood!
I had the chance to be hosted on Saturday night, however my whole family is annual pass holders and ANYONE who comes to Busch Gardens Tampa Bay through January 6th can visit Christmas Town! I love that this is included and not a separate ticketed event. Also, hours are 10am- 10pm so you get to see those lights in action! If you've never been, here's how it works! Here's the top things to know: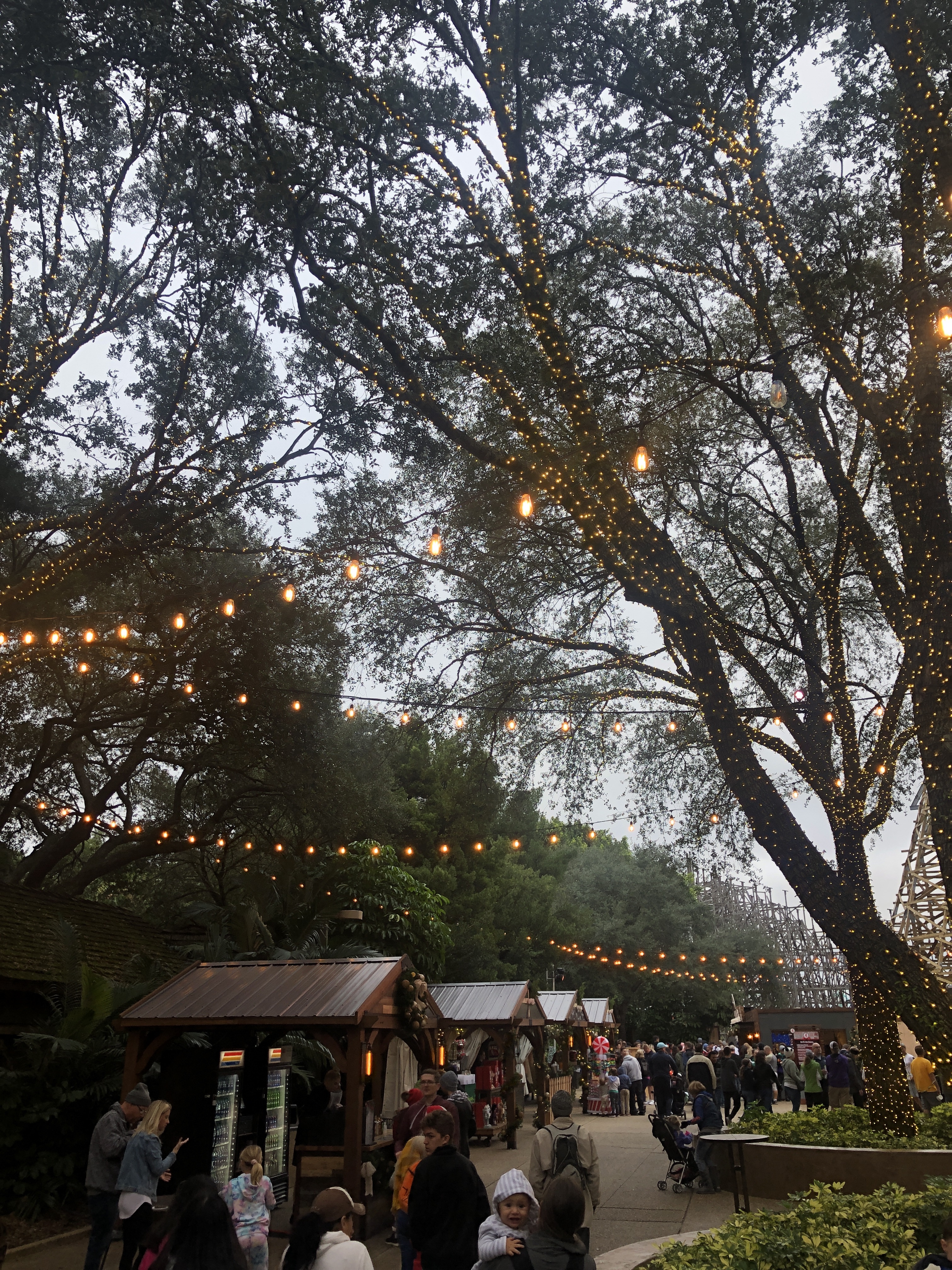 1. There are millions of lights all throughout the park. It's just fun to walk around and enjoy the decor! If you are a passholder, I hope you'll go just for this! There is so much colorful eye catching decor – even matches to the coasters!
2. Great holiday date night! Sip on some hot coco and have some fun! I often forget about our passes on date night but this is a perfect holiday date night location!
3. Christmas Town has all the treats this season! For a limited time, you can purchase a punch card with 5, 10 or 12 (pass holders only) to save you some cash as you head to 10 food or drink cabins in Christmas town! It's a great deal seeing that some items are $7/8! Scroll below to see what is offered at the 10 themed cabins.
4. All the thrills! Riding coasters at night is always a new & fun experience! Enjoy everything Busch Gardens offers with a little holiday twist!
5. My 7 year old LOVES holiday shows! There are so many shows that are holiday themed shows like Christmas on Ice, Elmo's Christmas Wish, Three King's Journey and even a light show! Times run daily so plan your visit accordingly when you arrive!
6. Meet Santa and Ruldoph! You can meet a Santa starting at 3pm so this would be my very first stop! Meeting Ruldoph begins at 5pm! Or if you want to splurge for a priority access time, you can do so here with a reservation! Character Experiences | Christmas Town | Busch Gardens Tampa Bay
7. Make a really special holiday and dine at the Serengeti Overlook Restaurant during select days and nights at the holiday buffet! Breathtaking views of the Serengeti Plain and all the animals that live there! The buffet menu looks delicious and at $28 per adult and $22 per child, what a deal! Reservations are recommended and you can book here! Serengeti Overlook Restaurant & Buffet Menu | Busch Gardens Tampa Bay
8. My favorite way to get around the park is on the Christmas Town Sign-a-long Train! It is decked out for the season and listen to more holiday tunes while you ride across the park!
9. Do you have a Sesame Street fan in your house?! Holiday Breakfast with Elmo and Friends could be so much fun! A 10am reservation is required and it's $24.99 for adults and $19.99 for kids, but you'll get to meet all your favorite characters and a picture is included in your meal! (Certain days only. Reservations made here Serengeti Overlook Restaurant & Buffet Menu | Busch Gardens Tampa Bay
10. All of this fun can happen when you get an annual pass and they are so worth it! We love our passes and they make great Christmas gifts and the Christmas Town experiences are an added bonus! There are so many benefits to being a pass holder! Details here. Florida Resident Discounts – Annual Passes | Busch Gardens Tampa Bay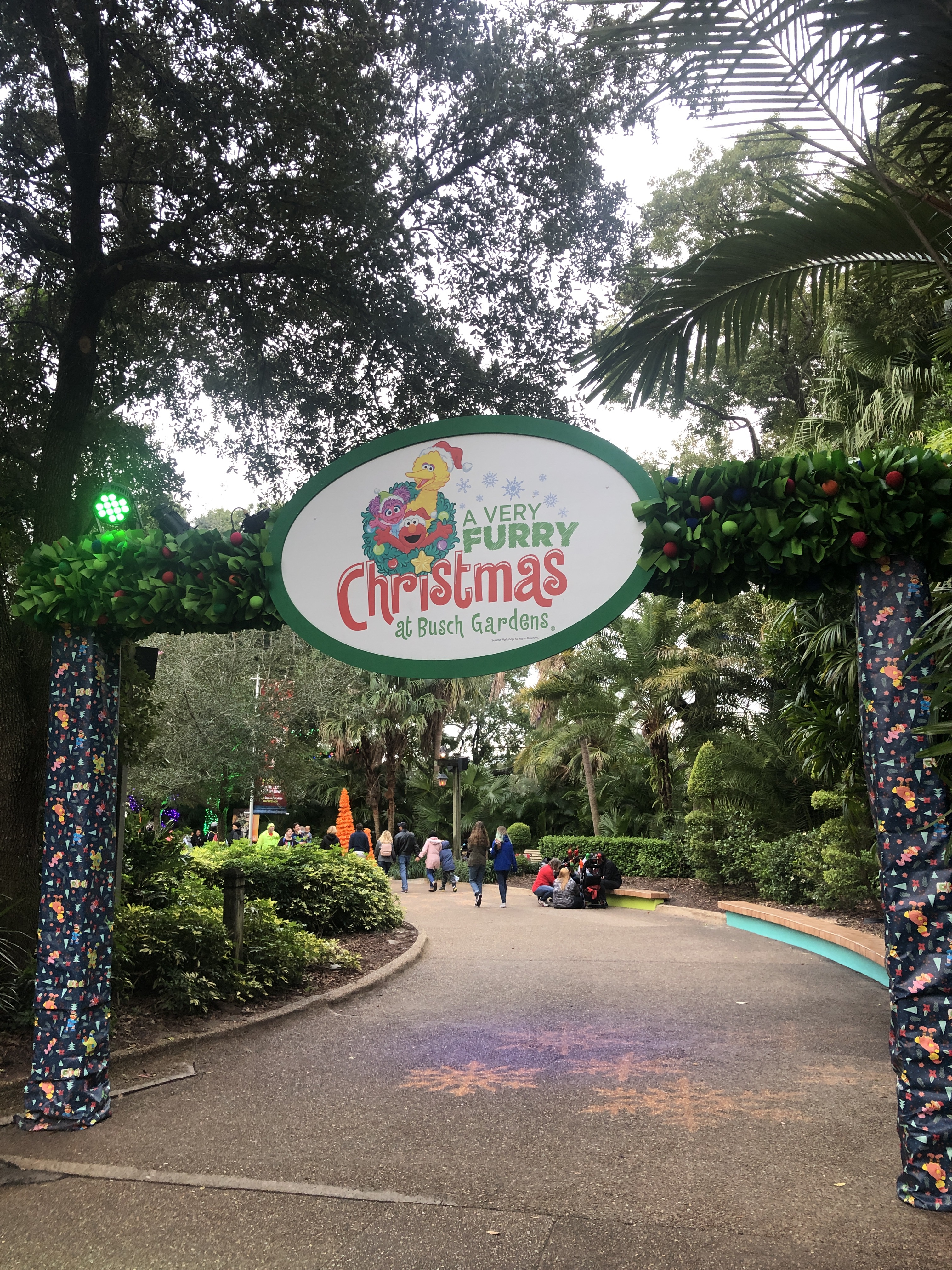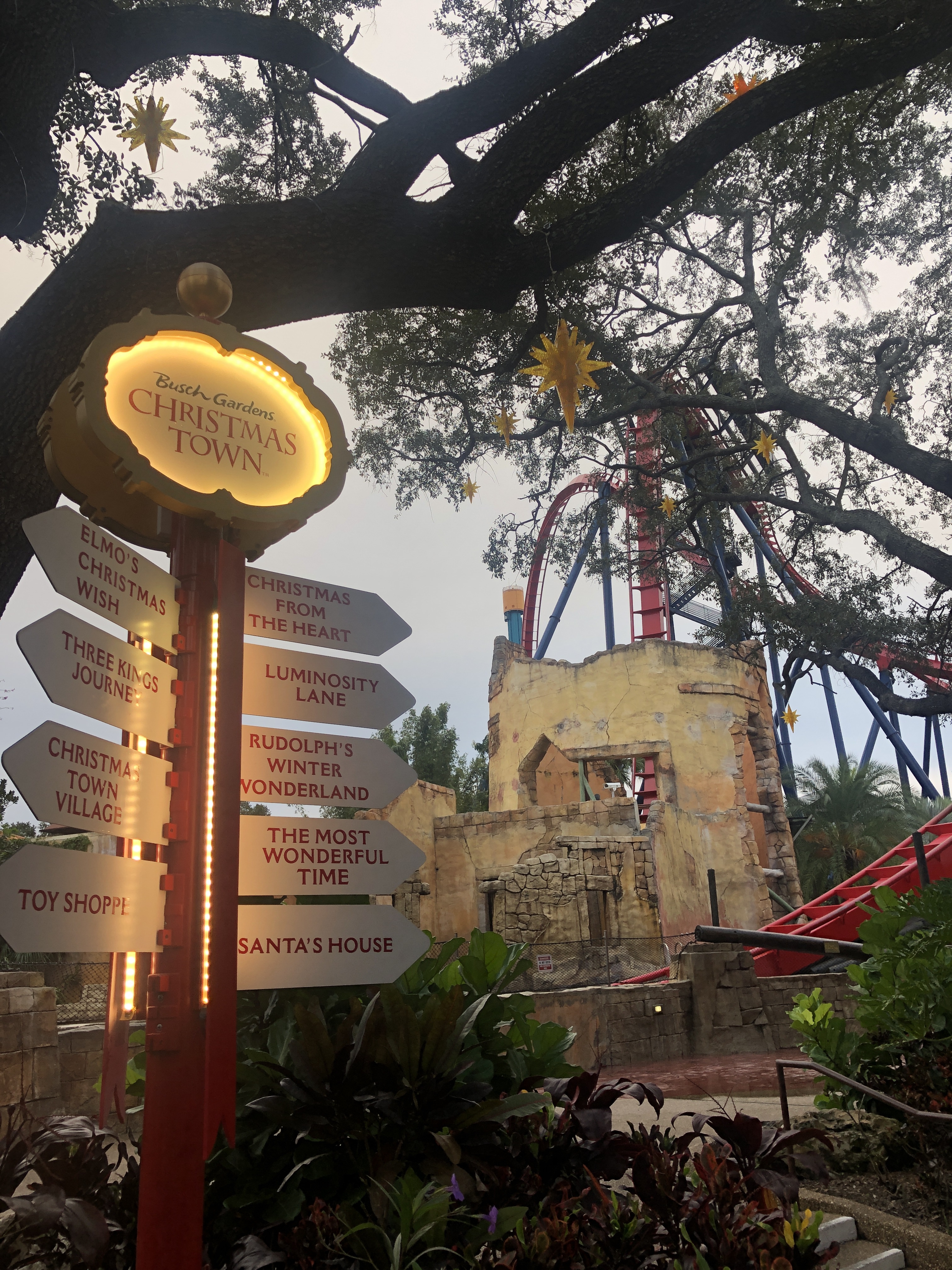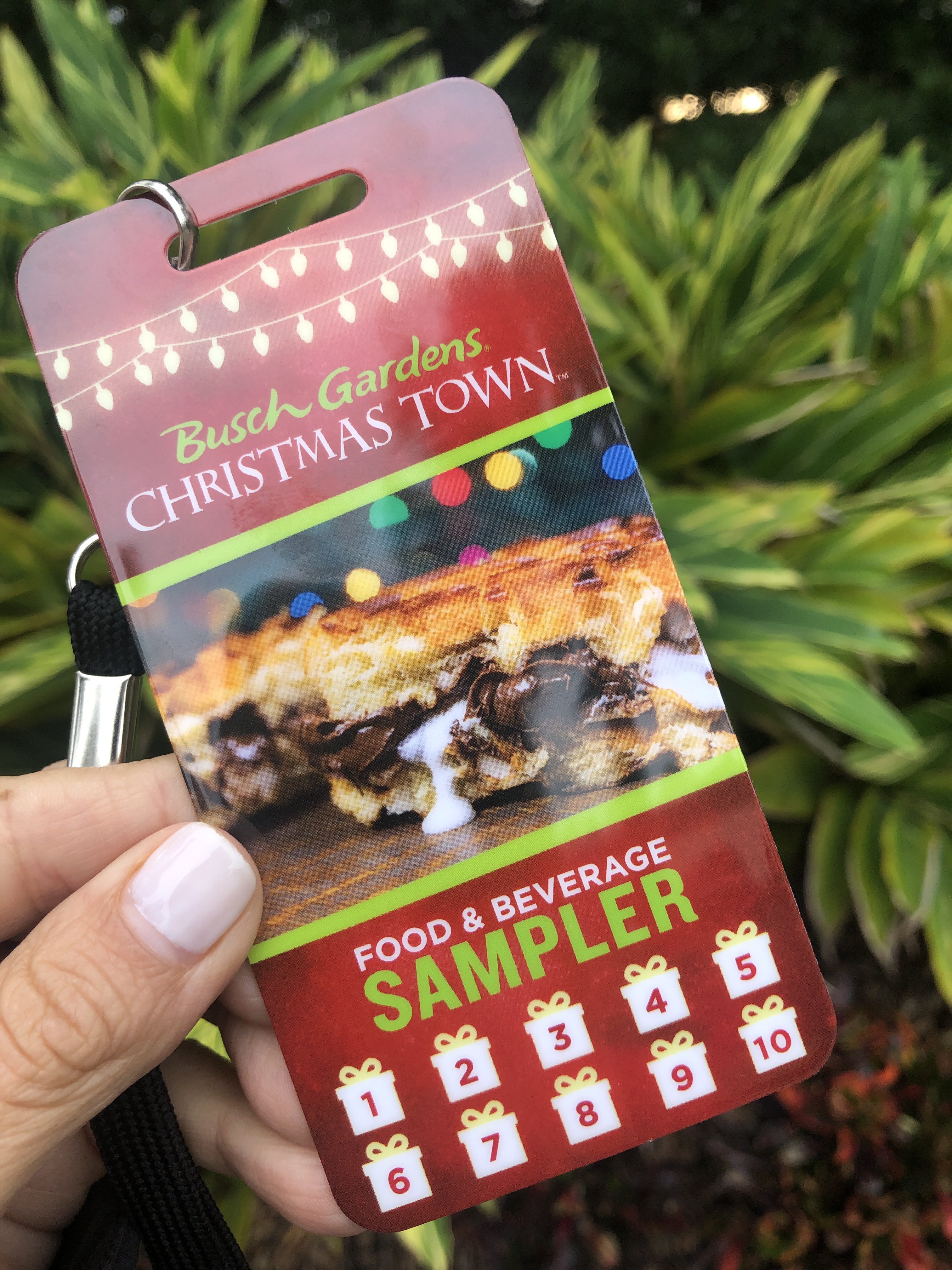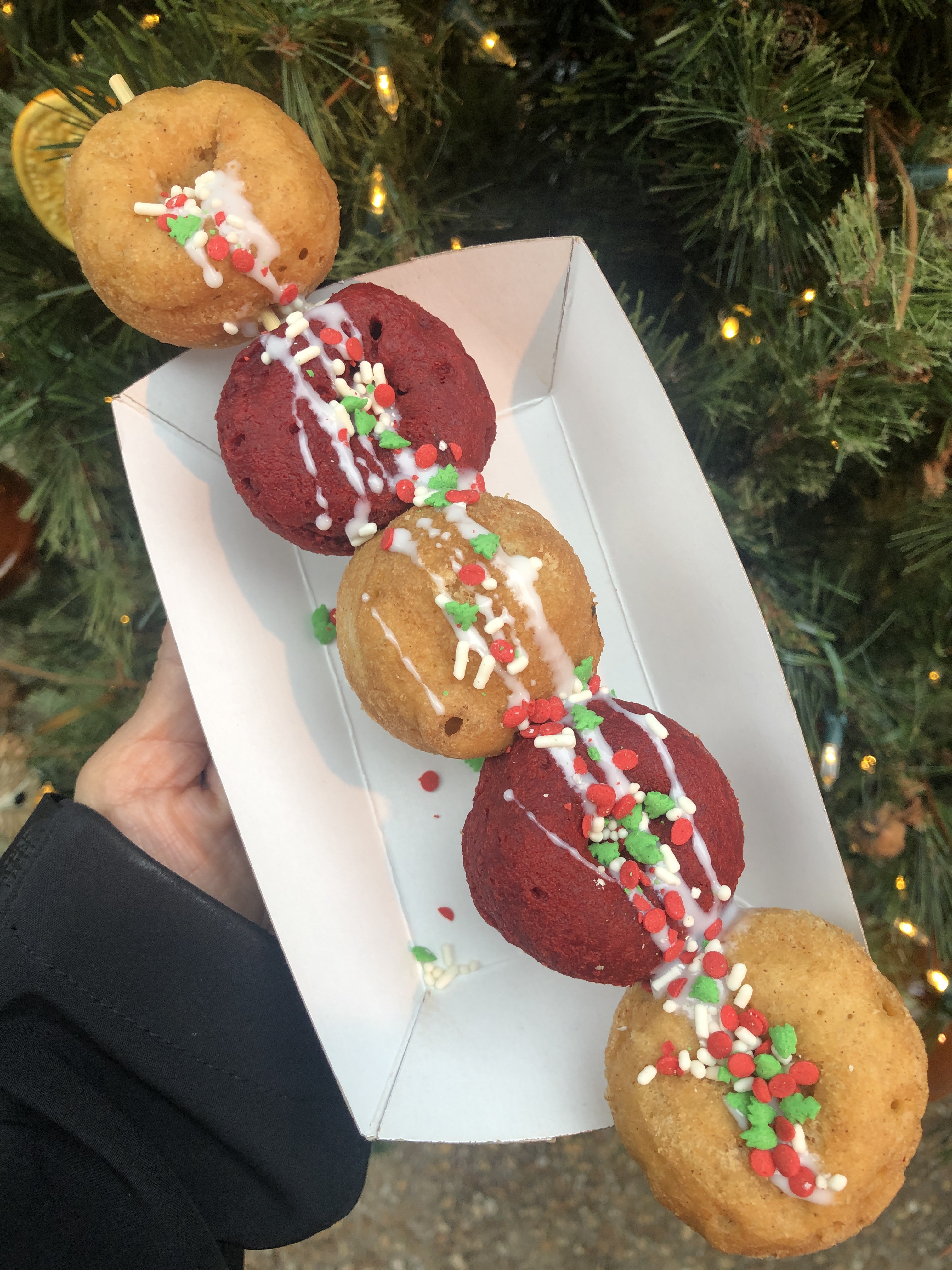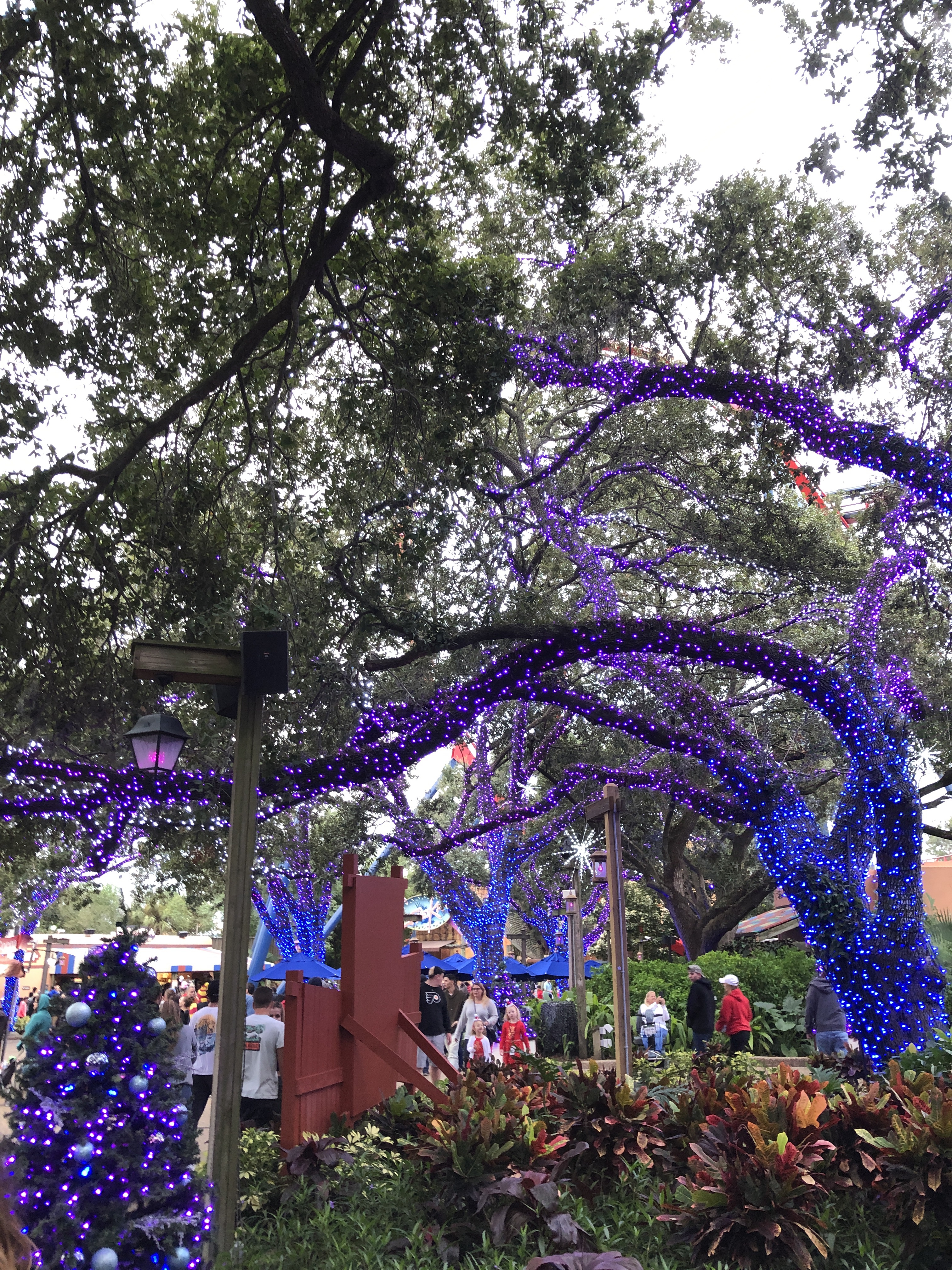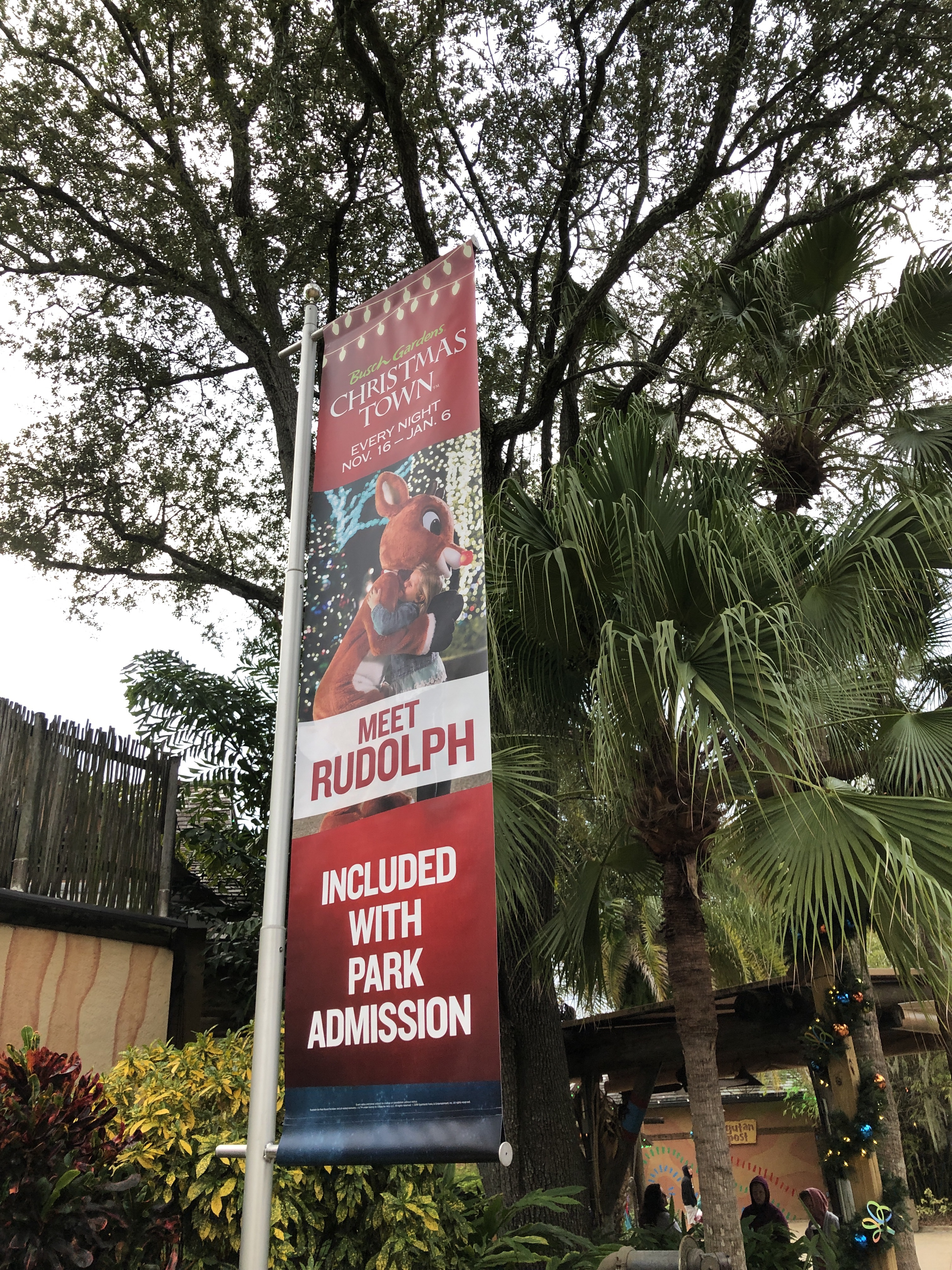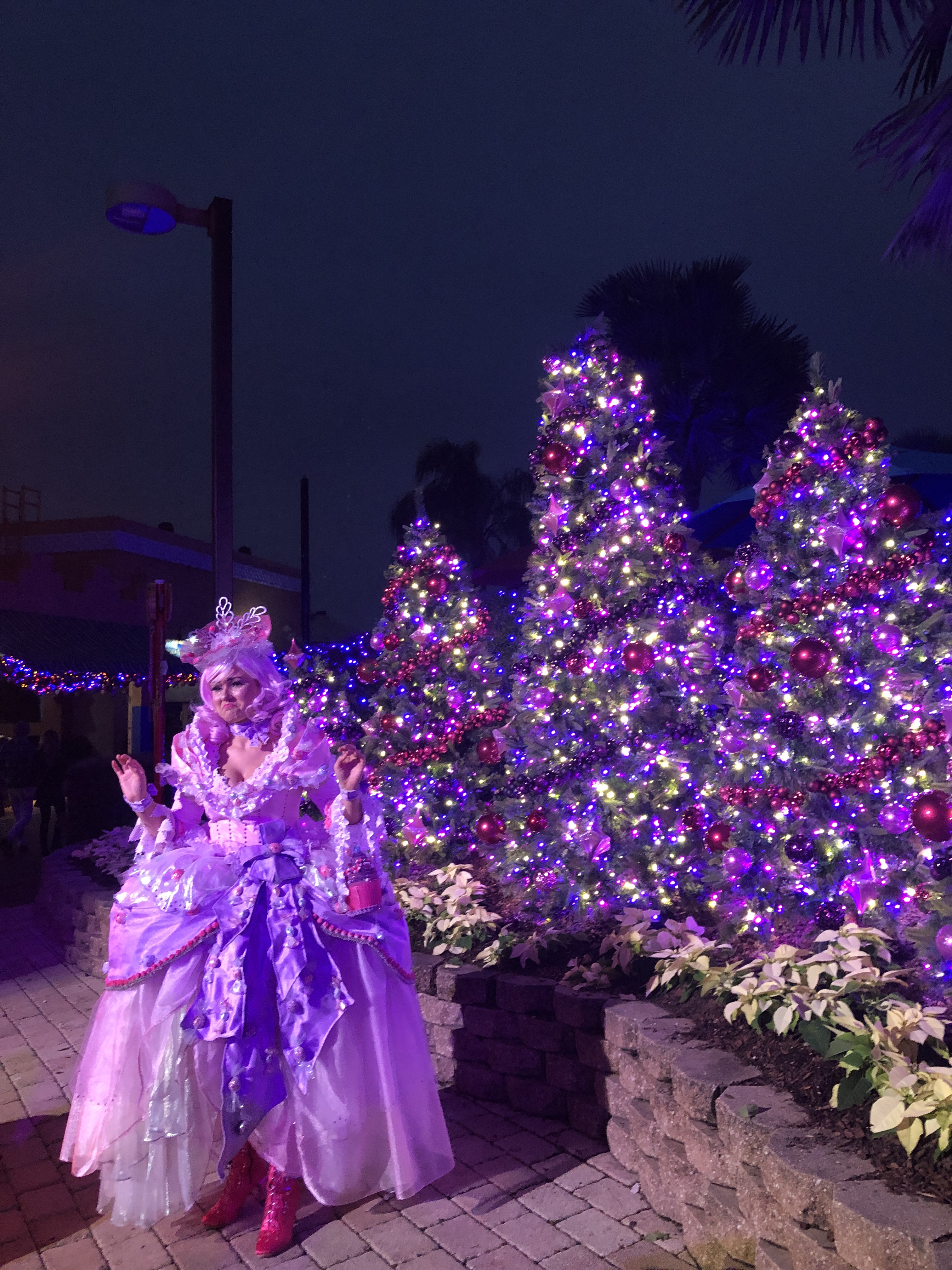 Did you know that Christmas Town is up for a readers choice award from USA Today: Best Theme Park Holiday Event! Let's make Tampa proud and cast a vote Vote – Christmas Town at Busch Gardens Tampa Bay – Best Theme Park Holiday Event Nominee: 2019 10Best Readers' Choice Travel Awards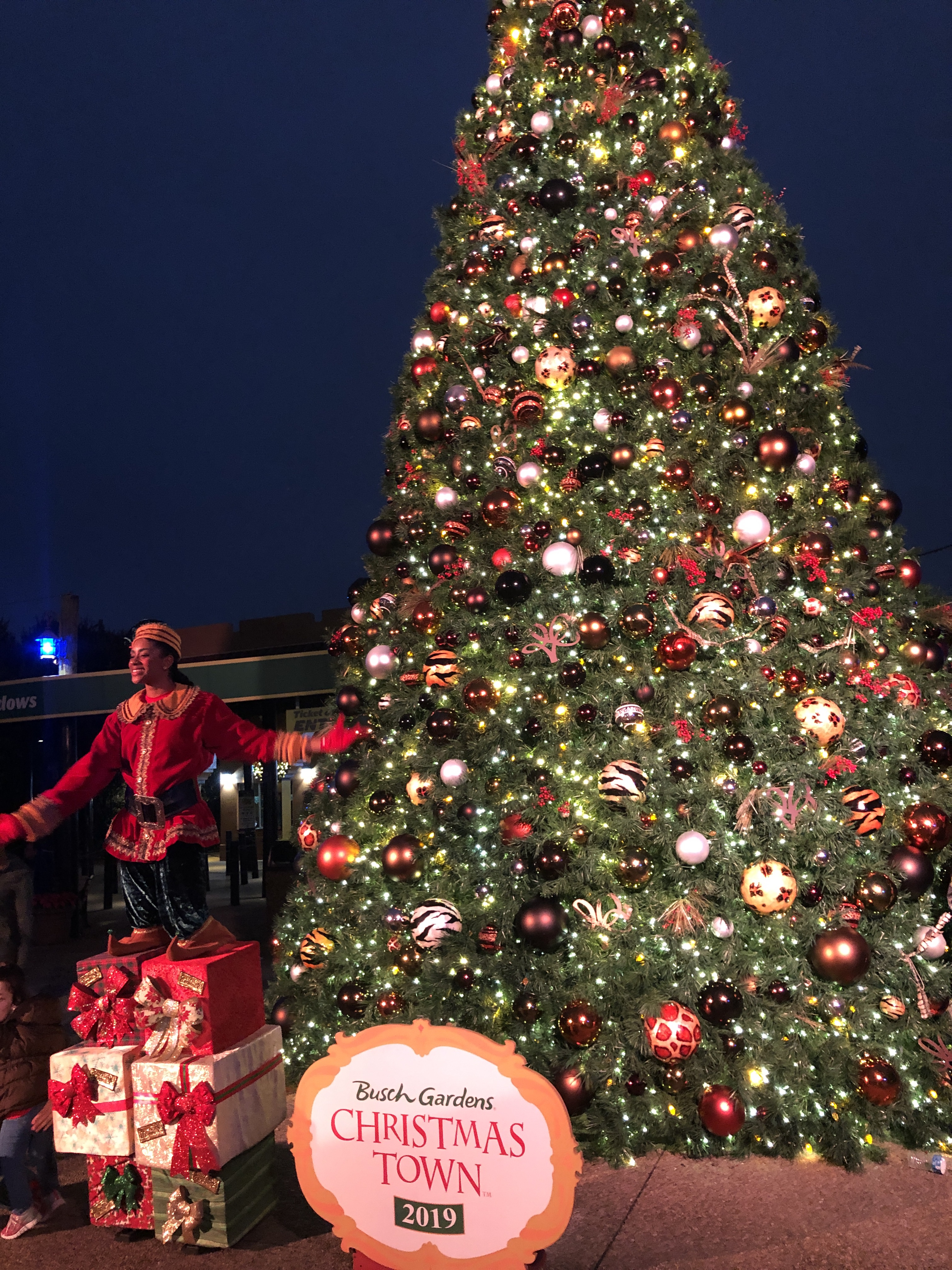 Cabin Offerings: