Updated for February 2015
So against my better thoughts and because they even give my kids a day off of school to go to it, I up and decided to take the kids to the Florida State Fair the other day.   It was kind of a last minute decision, but what the heck…okay let's go to the fair!  So being the "web savvy mommy" that I am, of course I checked it out online first…had to see exactly what I had gotten myself into.  Not too bad actually.  I will say that I have taken notes and have now "figured it out" and would love to make sure that you too know how to "do" the fair with out breaking the bank and coming out 500lbs heavier than when you entered. Here are a few tips on how to save a little money if you are going to the fair with kids and don't want to rob a bank (which I do not suggest doing.) Maybe one of these will save your sanity too.
Florida State Fair 2015- February 5-16 at the Florida State Fair Grounds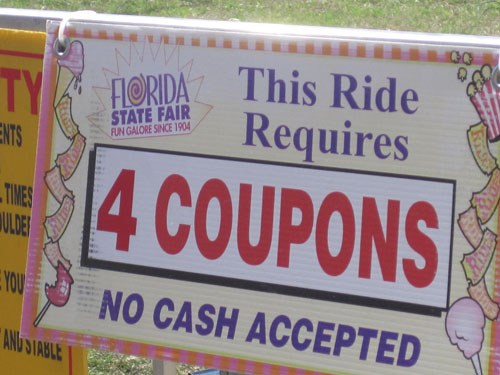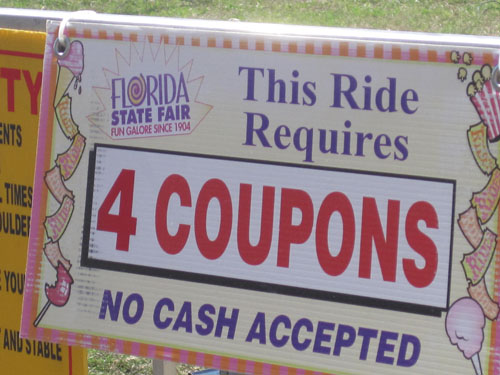 Rule #1: Bring cash, in small bills, buy online and come early.
The fair is expensive. I couldn't believe that they wanted $4 per ride PER CHILD!  But they do offer arm bands and they are available online for purchase and there is a $5 discount for buying online too.   And the small bills is because they don't take $50 bills and you will end up having to find someone who can cash it for you. You have to pay to get in for kids over 5 and adults are about double than kids. An armband will run you $35 per person. You might want to plan on taking out a loan before you go. It's not cheap. Just sayin'…
Rule #2: Eat before you come or plan on eating afterwards.
Save the heart attack for another day.  We ate before we can and I promised them lunch at a favorite reasturant after we left.  Seriously, who eats this stuff!?  I know it only comes once a year, but seriously, how did you feel after you ate it?  Or your kids for that matter!  Just can't do fried butter…even for a dare. We typically opt for snacks and bring in a few with us. Th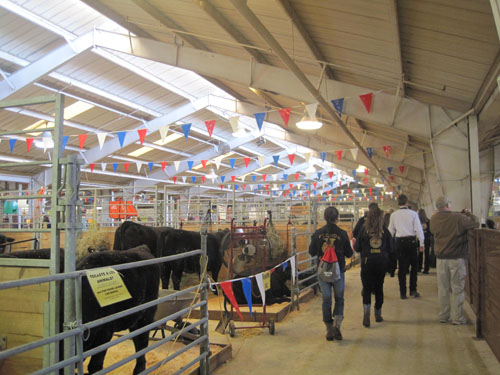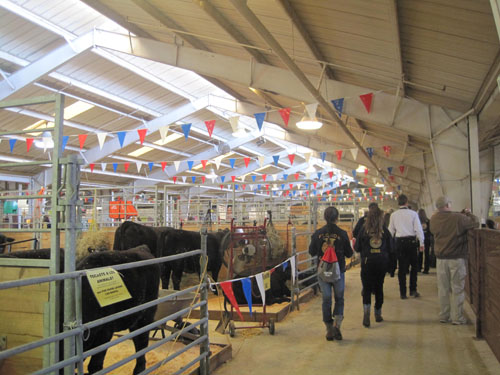 Rule #3: Go see the animals.
It's the State Fair!  Don't spend all your time at the unkie games and rides.  See what your State Fair is really all about.
Rule #4: If you have kids, go early, leave early.
Parking was free and we were there early so no problem!  This was the easiest part of the whole day. Super easy!

Rule #5: Negotiate with the game people.  ESPECIALLY if you have kids, just work it out to buy your kid the animal he wants.
You would actually be surprised that when you have kids, if you speak with the carnie BEFORE, you can actually just pay him do let your kids walk away thinking that they did what they were suppoed to do and won a big prize!  There are so many games, that everyone wants your money so you have the upper hand.  I negotiated a prize for ALL 3 big kids were able to play/ win.  Worked out great.  All got prizes and the games portion of the day was OVER!  Thank God!
Rule #6: Always check the website before you go for specials. And don't waste your money on $&*! like this.  Really?  Alive?  I would hope so, but I don't think so. Next!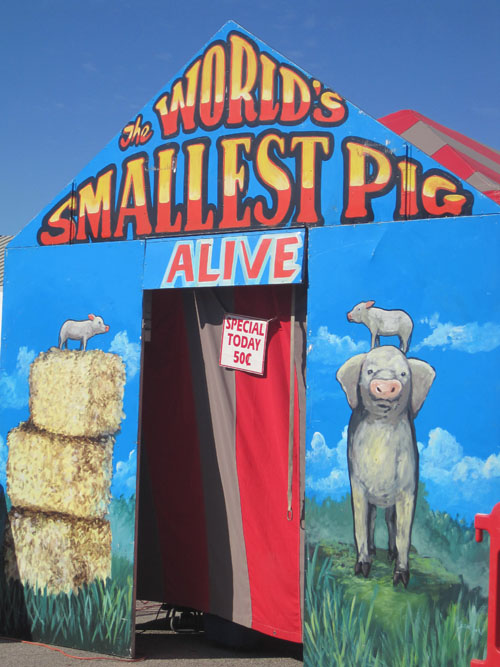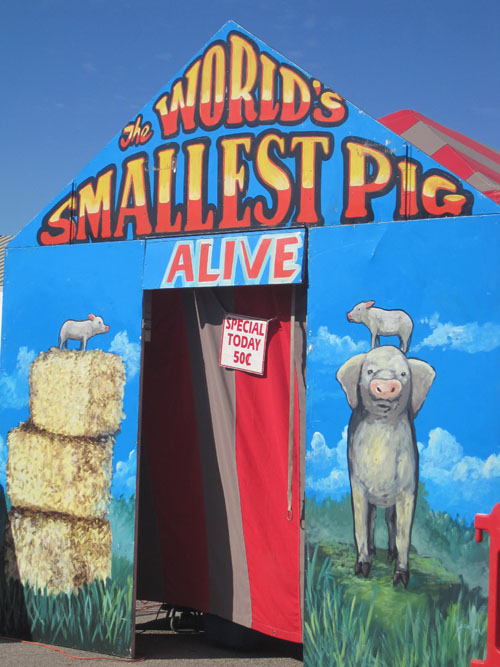 So that's it.  Pretty simple.  We did splurge on some snacks, popcorn and carmel apples.  We had a great time.  Learned alot.  Took notes (like a good student) and we will for sure be back next year!