I haven't been back to Michigan in 7 years.  My grandparents have yet to met Shelby.  I haven't seen my California cousins in over 10.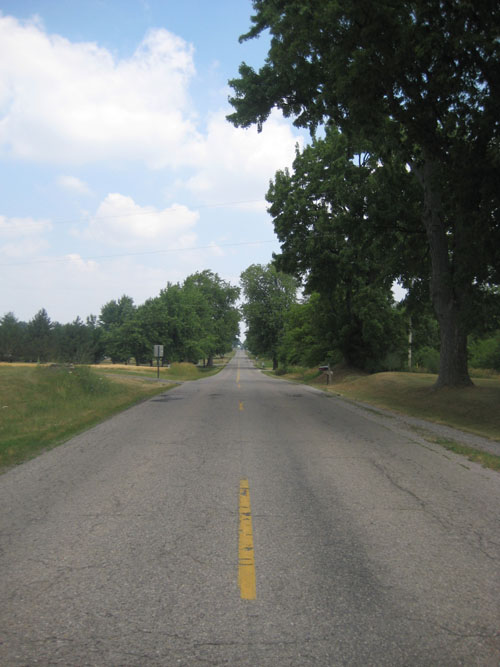 When we pulled on to Green Highway, the same road that hasn't changed in over 20 years, it still felt like home.  I always loved going to my grandparents home in Michigan.  It was so different than the city of Milwaukee that i grew up in.  It was so country.  I just loved it.
The kids were super excited to explore just like my sister and I would do as soon as we pulled up.  Tecumseh, MI is near Adrian, west of Ann Arbor.  This is the Michigan I remember and still love.
The kids were the hit of my Grandfather's 80th birthday party.  The Saylers of Tecumseh are much like the Langford of Madison.  We had a huge family part, much like our every year family reunion that the Langford have.  It was great.  (And much like the Madison, FL we visit often.)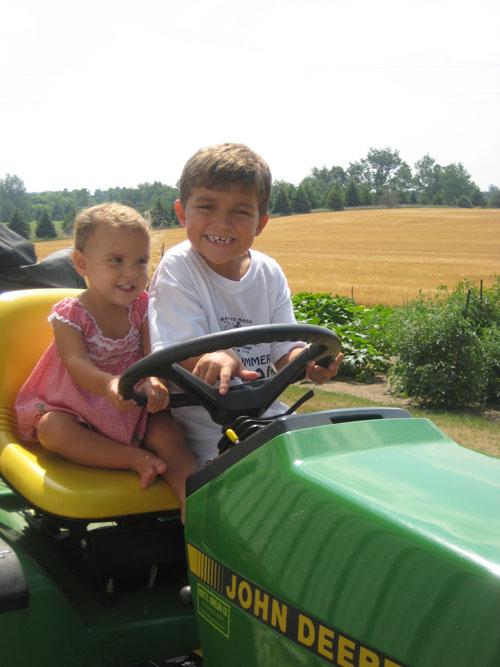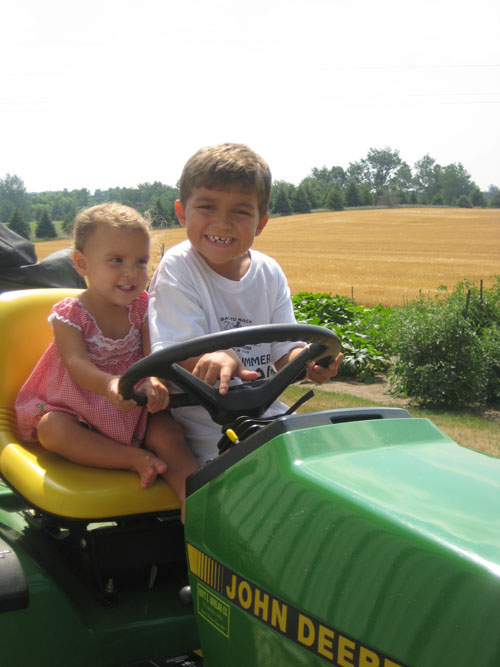 When you think of Michigan, you probally think of cars too.  And that's what I think of too.  My grandfather and uncle rebuild cars as a hobby.  However, when they are finished with rebuilding thier cars, they look like they should be shown off in Jay Leno's collection.  Amazing.  I remember going to the Frosty Boy in the '55 with Grandpa driving me, my sister and my cousin.   Good time.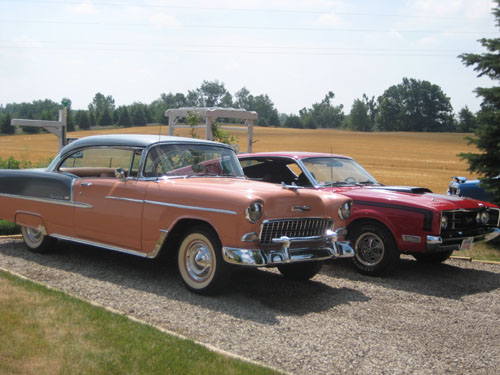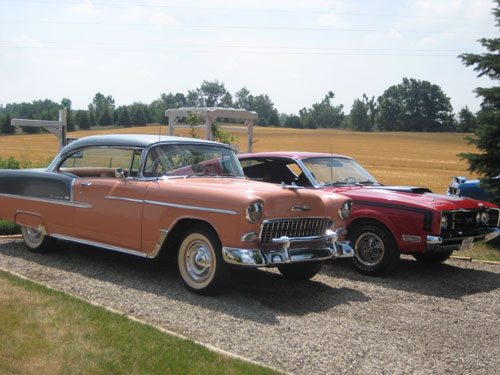 One of my new favorite cars is my Uncle Randy's Shelby.  So of course, I took the opportunity to take a million pictures of MY Shelby in front of his Shelby.  It's one for the scrapbooks.  Jake did think that the cars were pretty cool too.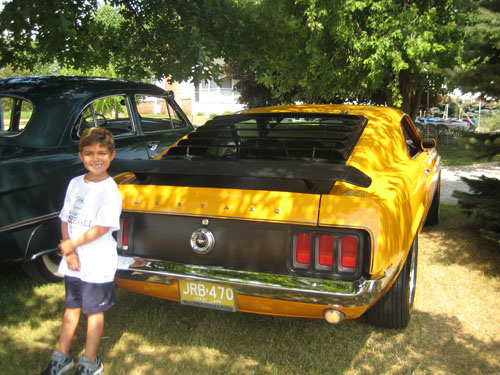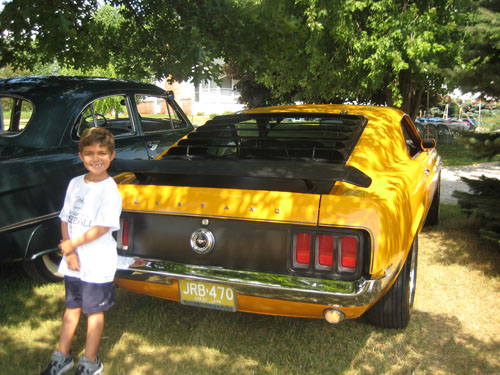 And this is Shelby driving her car.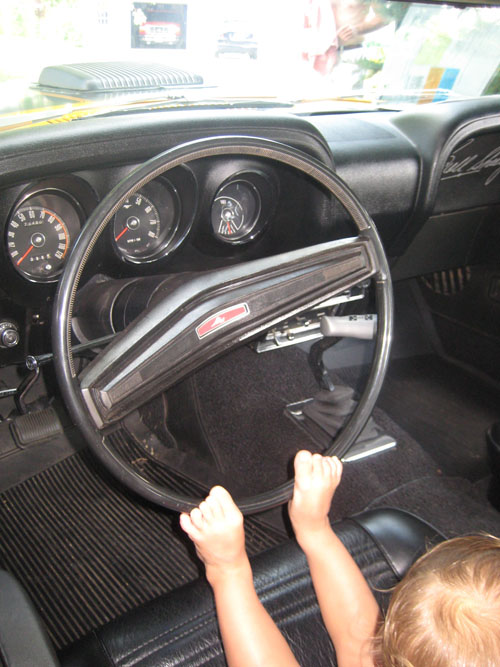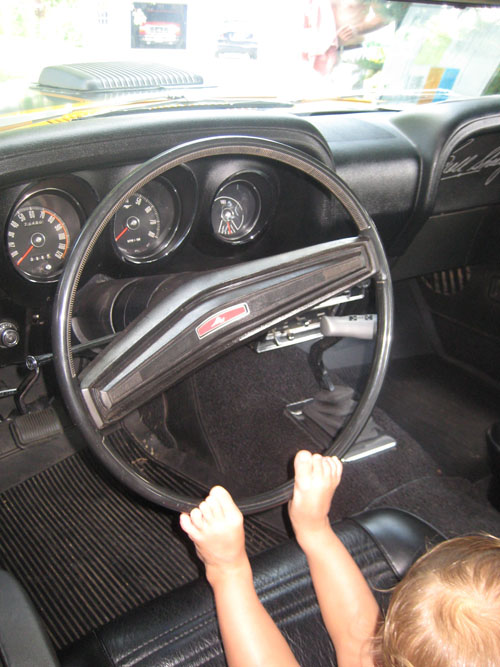 We kicked off the first leg of our midwest adventure with family time and are now headed toward Chicago for 2 weeks of relaxing in Crete and exploring Chicago.  I will always think of Michigan as home.  Because we live in FL, I don't get the chance to see my whole family as often as I would like.  It is expensive and with kids, it is sometimes difficult to make the trip.  It was so nice to go back in time.  This was how I remember spending my summers.  On a farm in Michigan with family.  Maybe one day, they will be able to spend some of their summers in Michigan too.