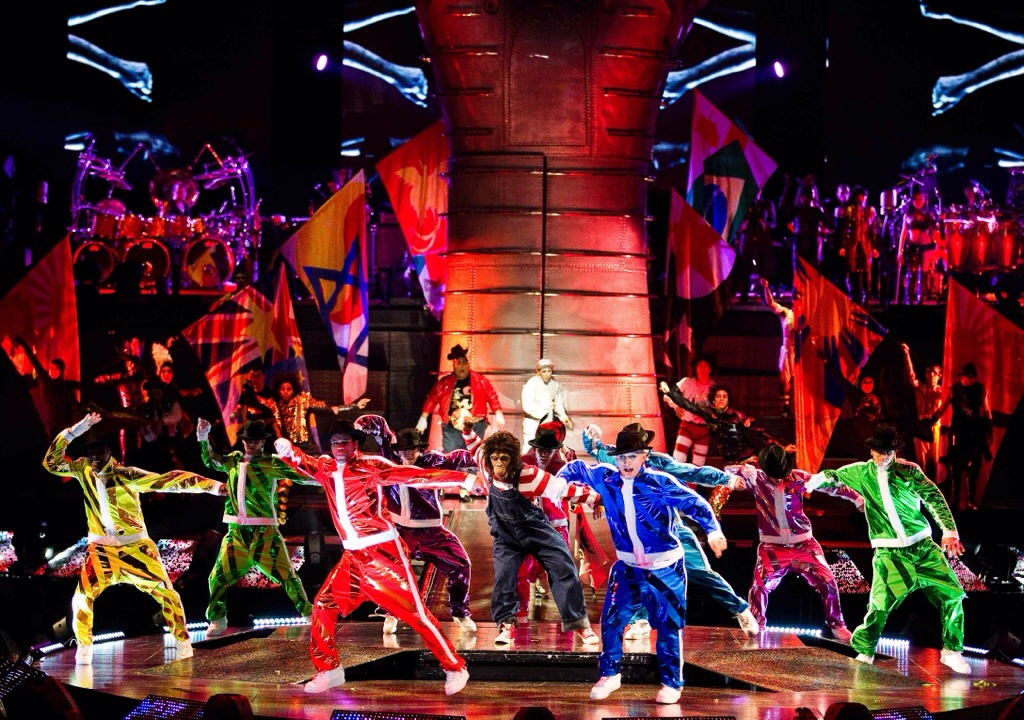 If you read through the many biographies on the Cirque du Soleil website you will see a common theme: youth gymnastics and dance at an early age. Having two young aspiring gymnasts in my house, I understand the time and dedication that it takes for these performers to get to the stage that they are on today.
I truly enjoy taking my children to see Cirque du Soleil performances because I do want them to know that what they are doing now, could possibly be a career someday if they really wanted to continue something they love doing. My goal for exposing them to these non-traditional careers is to show them that should be ultimately doing something they love to do.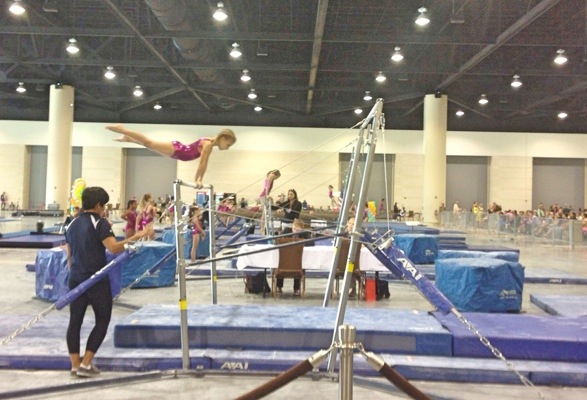 Inspiring young gymnasts everywhere, Cirque du Soleil is an amazing show that will hopefully inspire children to to follow their dreams and keep this art alive. With over 100,000 million people attending a Cirque performance since 1984, this visual art show, blending gymnastics, dance and music along with special effects and more, there will be many openings for the right people when the time is right in the future for our children.
And as the King of Pop has had lasting musical impressions on us as children, it's time our children were introduced to his iconic music as well. As Michael Jackson was know for his intense energy on stage and unforgettable concerts, you will be treated to a visual nirvana of music and acrobatic talent that will let you feel the energy as you watch and remember what an impact that this superstar has left on pop culture. (I'm personally hoping that my kids will enjoy his music as much as I did and still do!)
Musical Designer, Kevin Attunes, is taking Michael's "music to a whole new level." By combining more than 35 of Jackson's songs, we will not only hear Michael Jackson's music but feel him trough the visual recreations inspired by his iconic videos and enhanced by the Cirque du Soleil acrobatics and theatrical performers.
Coming only May 20 and 21 to Tampa at the Tampa Bay Times Forum is a new must-see Cirque du Soleil show: Michael Jackson THE IMMORTAL World Tour. Only traveling to 14 cities, the energetic and electrifying music from the King of Pop will combine Curque du Soleil world renown performers and the Kings music to bring you a show unlike no other.
Created by Cirque du Soleil and directed by Jamie King, THE IMMORTAL World Tour is a departure from the company's previous touring shows. Featuring 49 international dancers, musicians, and acrobats, it is presented in a rock concert format that combines the excitement and innovation of Michael Jackson's music and choreography with Cirque du Soleil's unparalleled creativity.
Inspire the little gymnast, dancer performer or musician in your life! If you have an opportunity to take your future cast member to this show, it will be a performance that they will never forget. Teach them to reach for the stars and enjoy the life that they are to lead!
Tickets available at www.cirquedusoleil.com/MichaelJackson and www.Ticketmaster.com or by calling 1-800-745-3000. Tickets range from $50 to $125 each.
The Tampa dates are May 20 – 21 and the performances will be at the Tampa Bay Times Forum.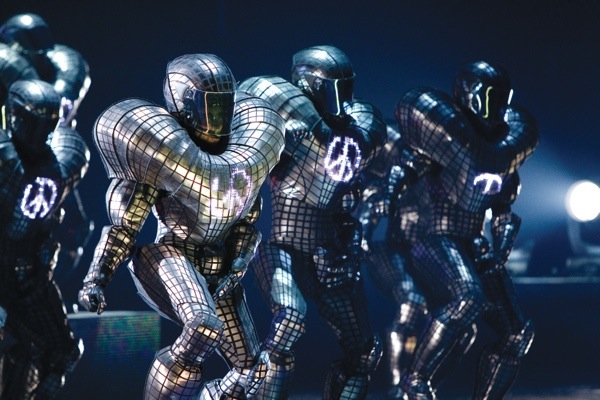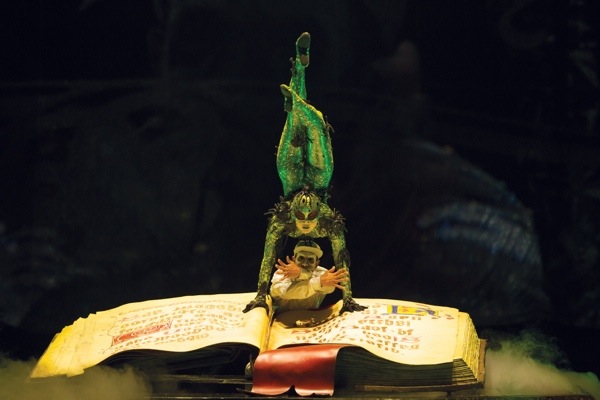 My family and I have been invited to attend the Michael Jackson THE IMMORTAL World Tour. All opinions are my own.