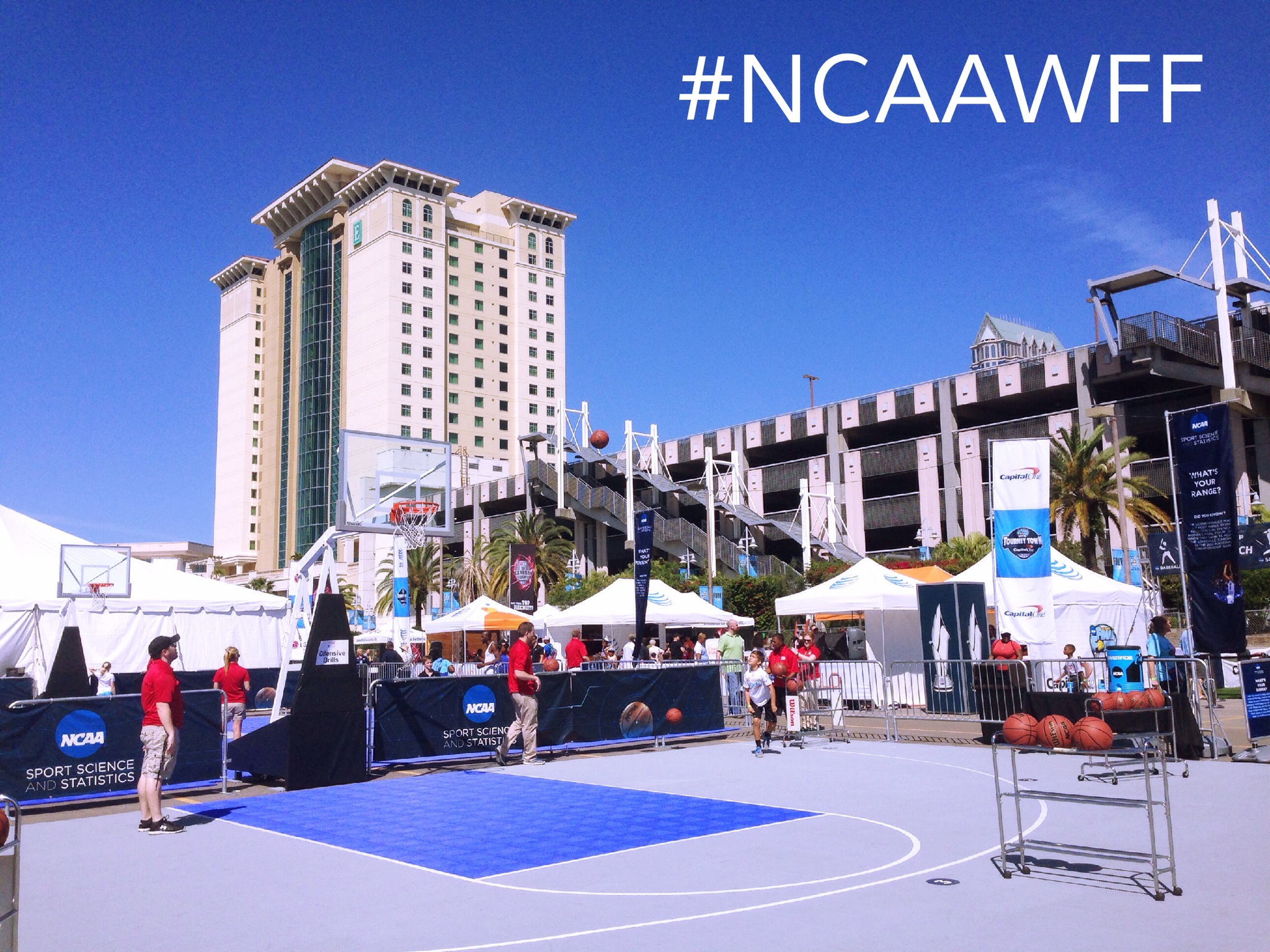 Did you head down to Amalie Arena to experience the NCAA Women's Final Four while it was here? Are you planning on going?
Do it. Make it down there. Push away that screen and get your kids out for a day they won't forget. Thanks to the Sports Commission of Tampa Bay for all the work they have put into making Tampa the host city for the 2015 NCAA Women's Final Four.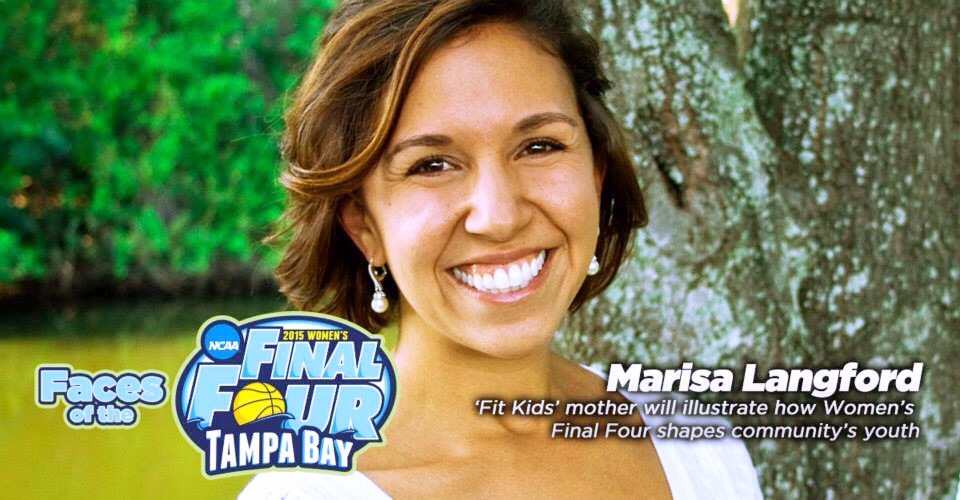 Honored to be represented by the NCAA as a Tampa community leader for my Fit Kids Playground project that promotes "push away the screen", I enjoyed taking my kids down to Tourney Town for an afternoon of fun!
If you live here, even luckier that you'll get to visit what's going on while the teams are in town. Here's what's going on and why you'll want to go check it out. (And when it comes to your city next year, we hope you'll go.)
A few tips:
1. Wear sunscreen.
2. Bring water. Lots of Coke-Cola and Powerade. No water.
3. Catch a practice inside the arena so you can cool off.
4. Eat lunch inside the arena while watching practice.
5. Watching practice is free. Food is being sold inside the arena for standard prices.
6. Look for events happening for kids at certain times. The All Girls Clinic is at 11:30 to 12:30 on Sunday , April 5th.
7. Bring snacks. Lots to do and not much sold outside.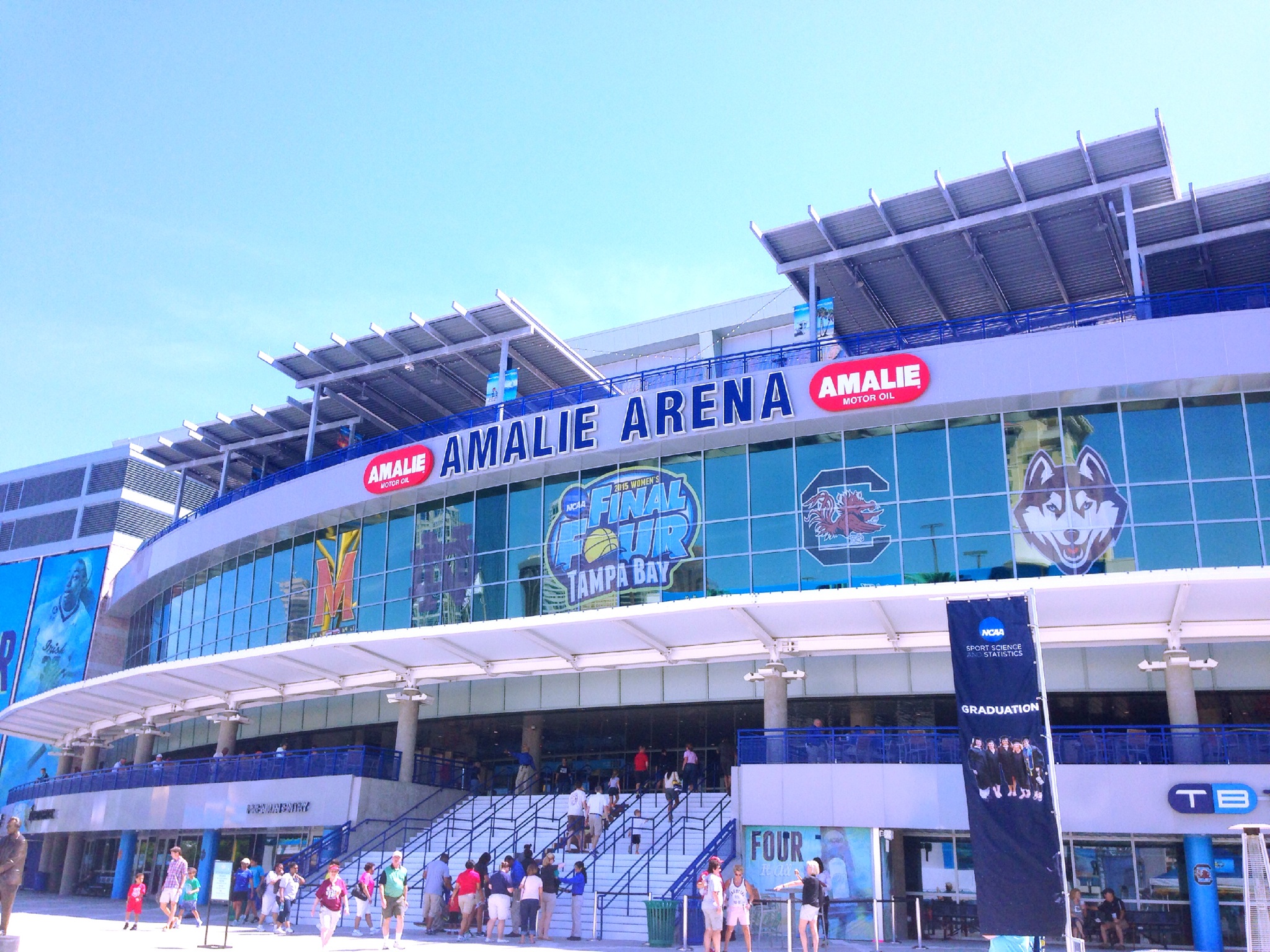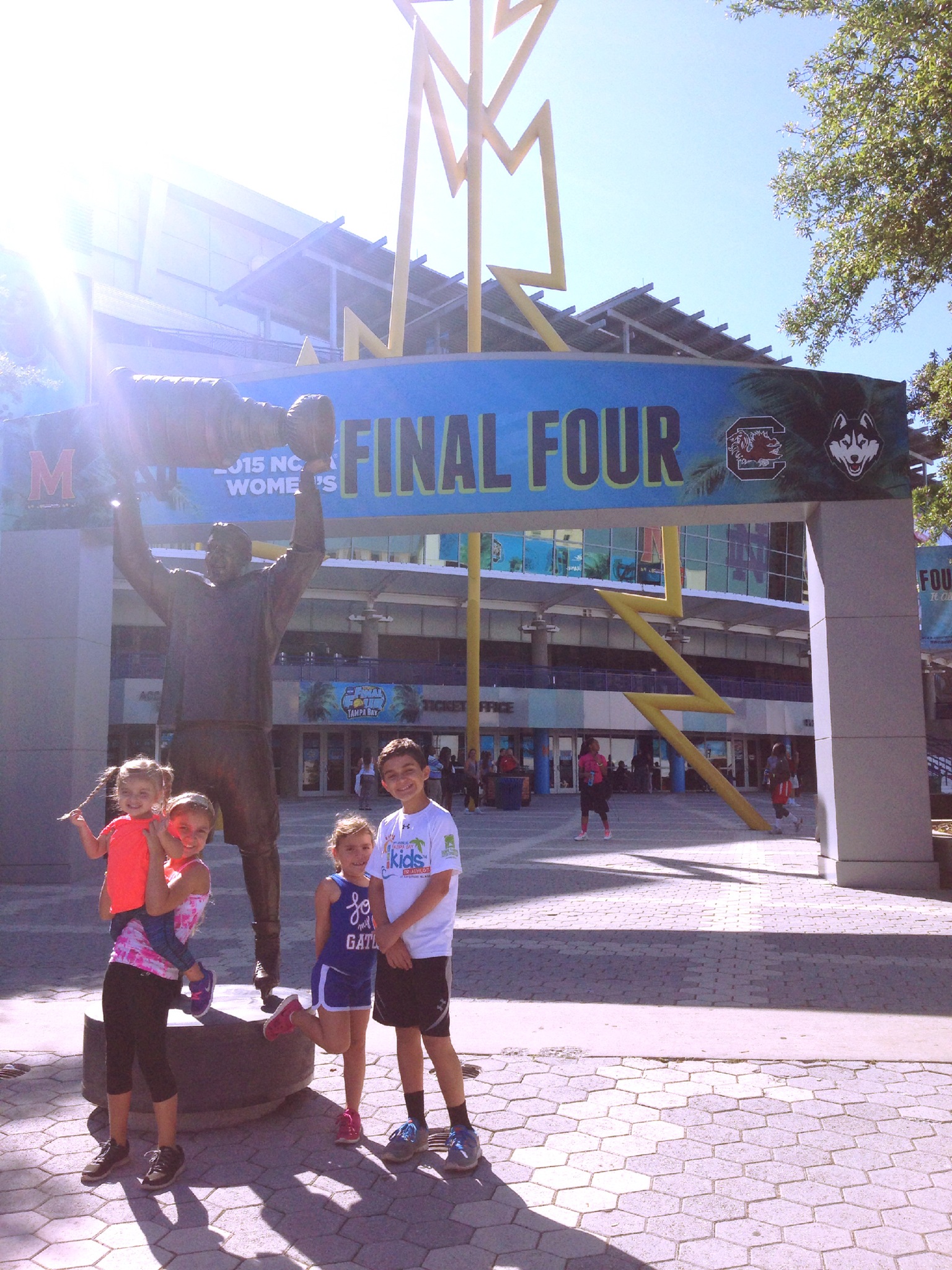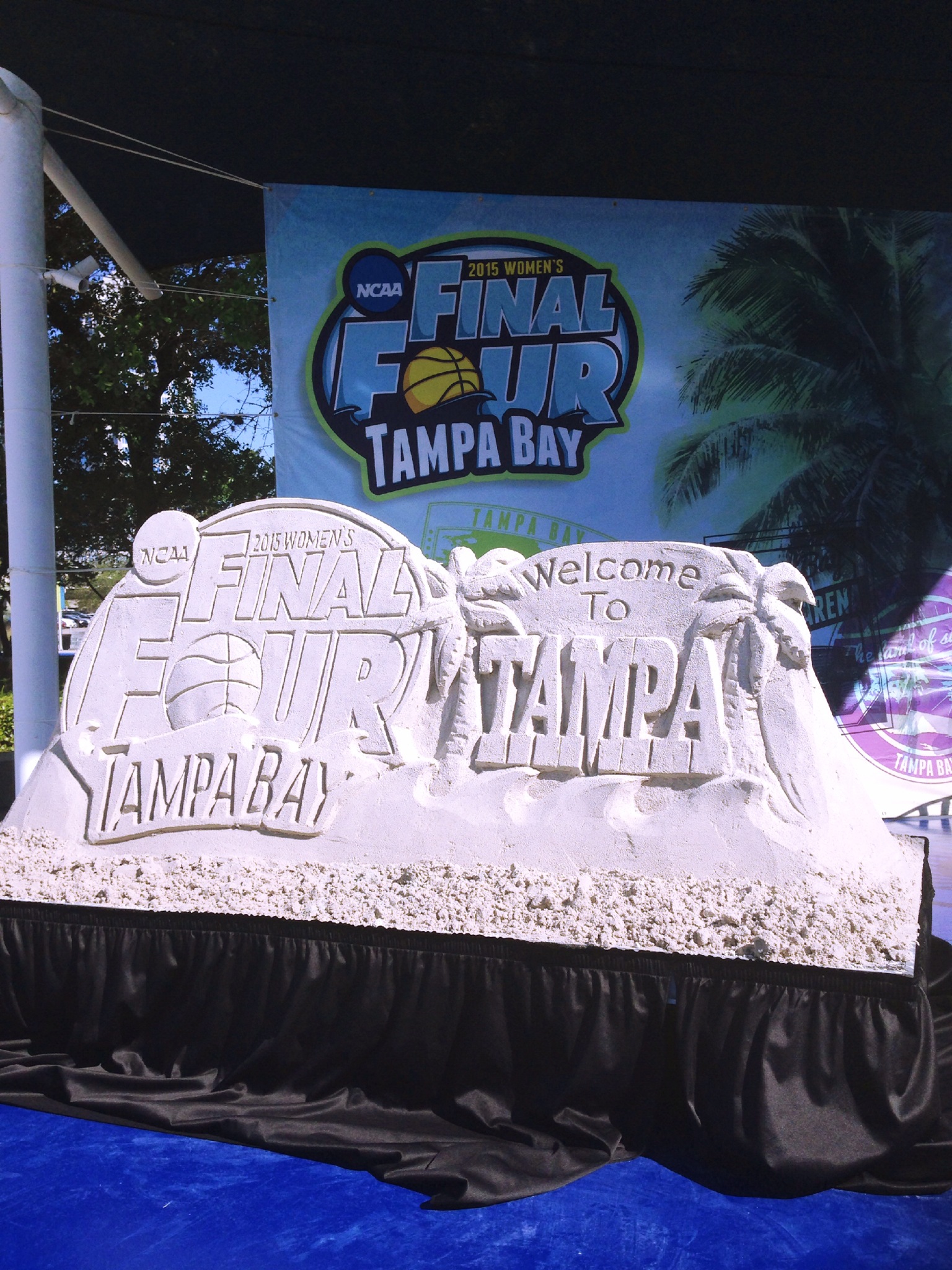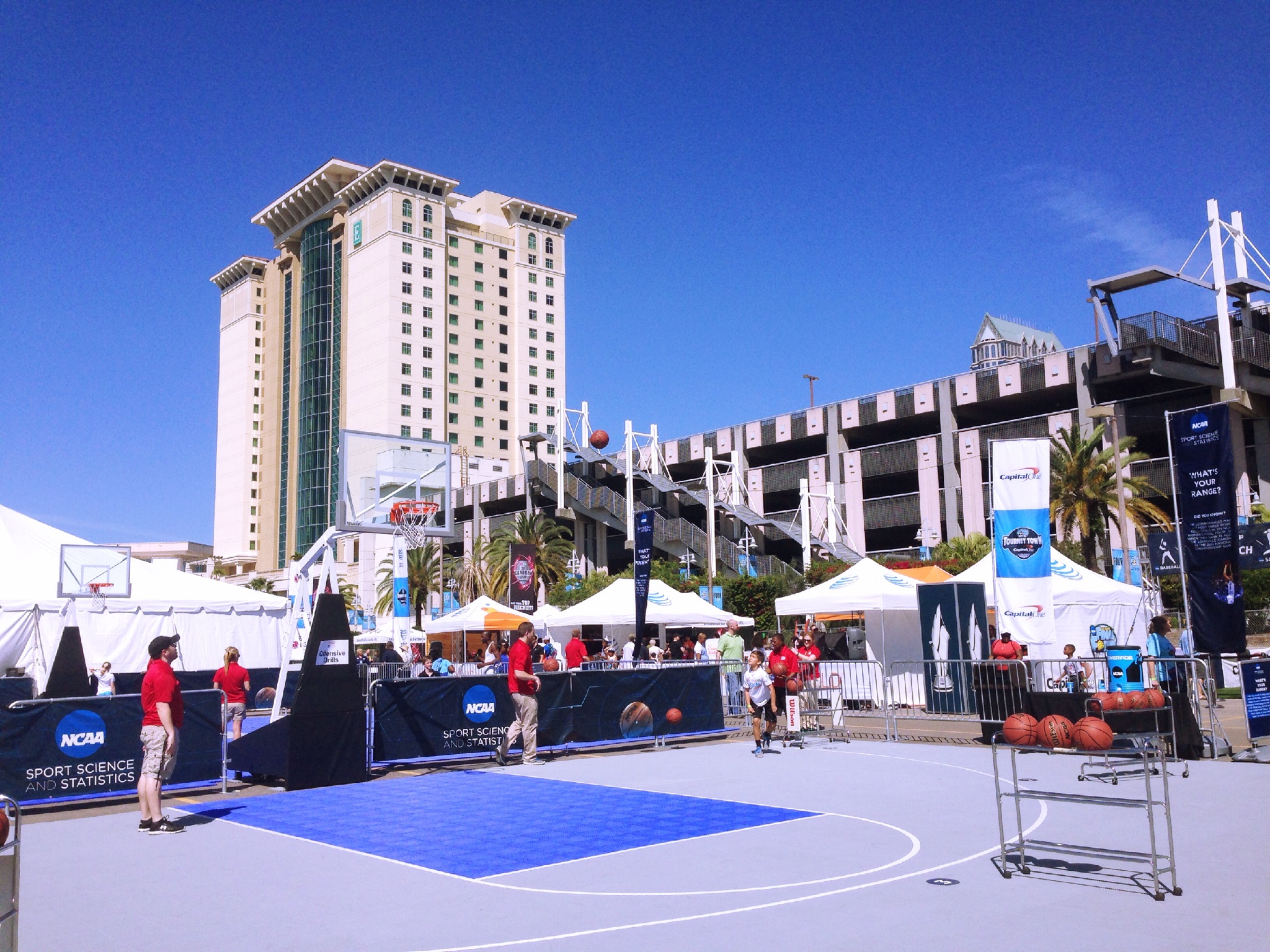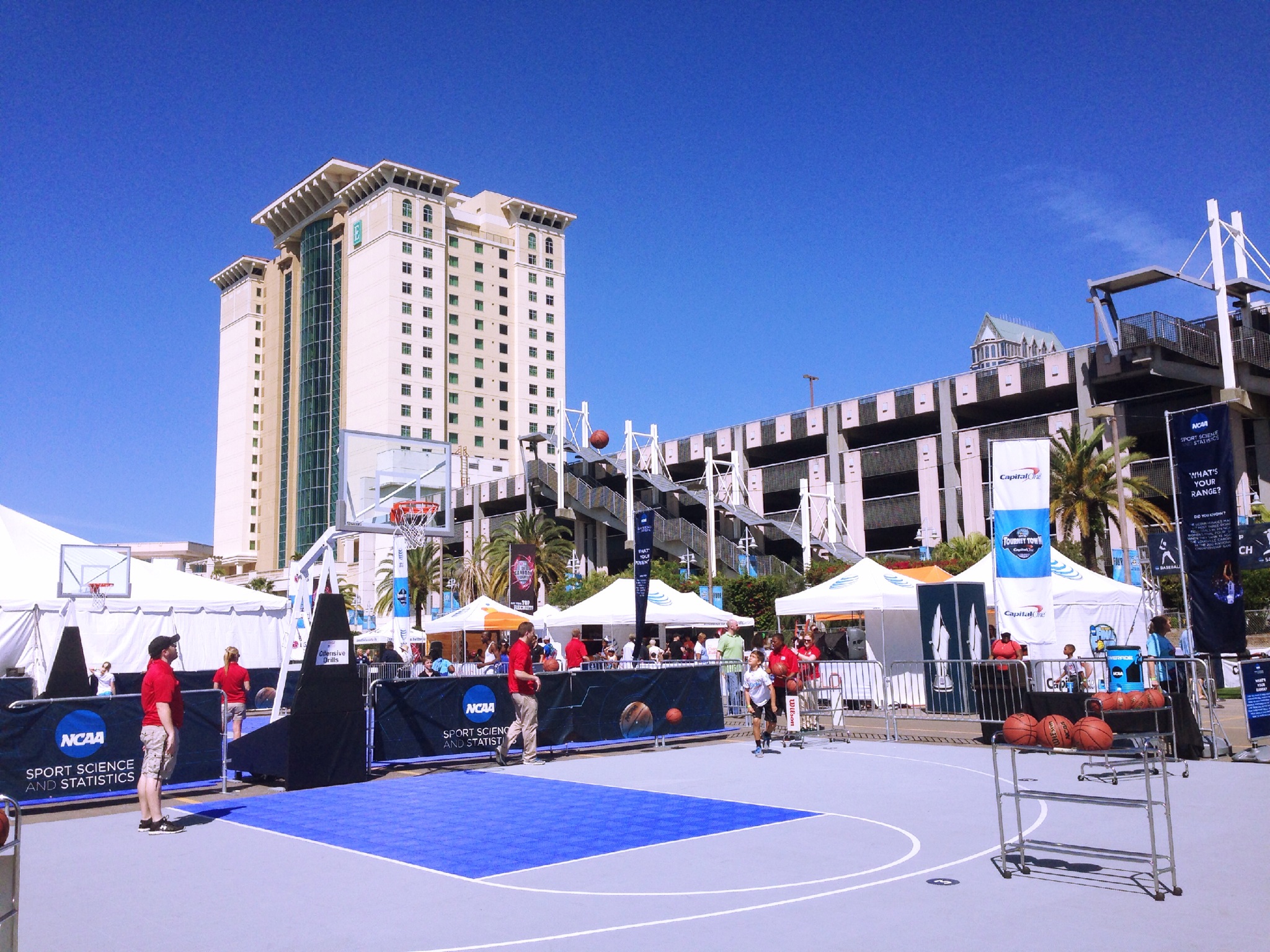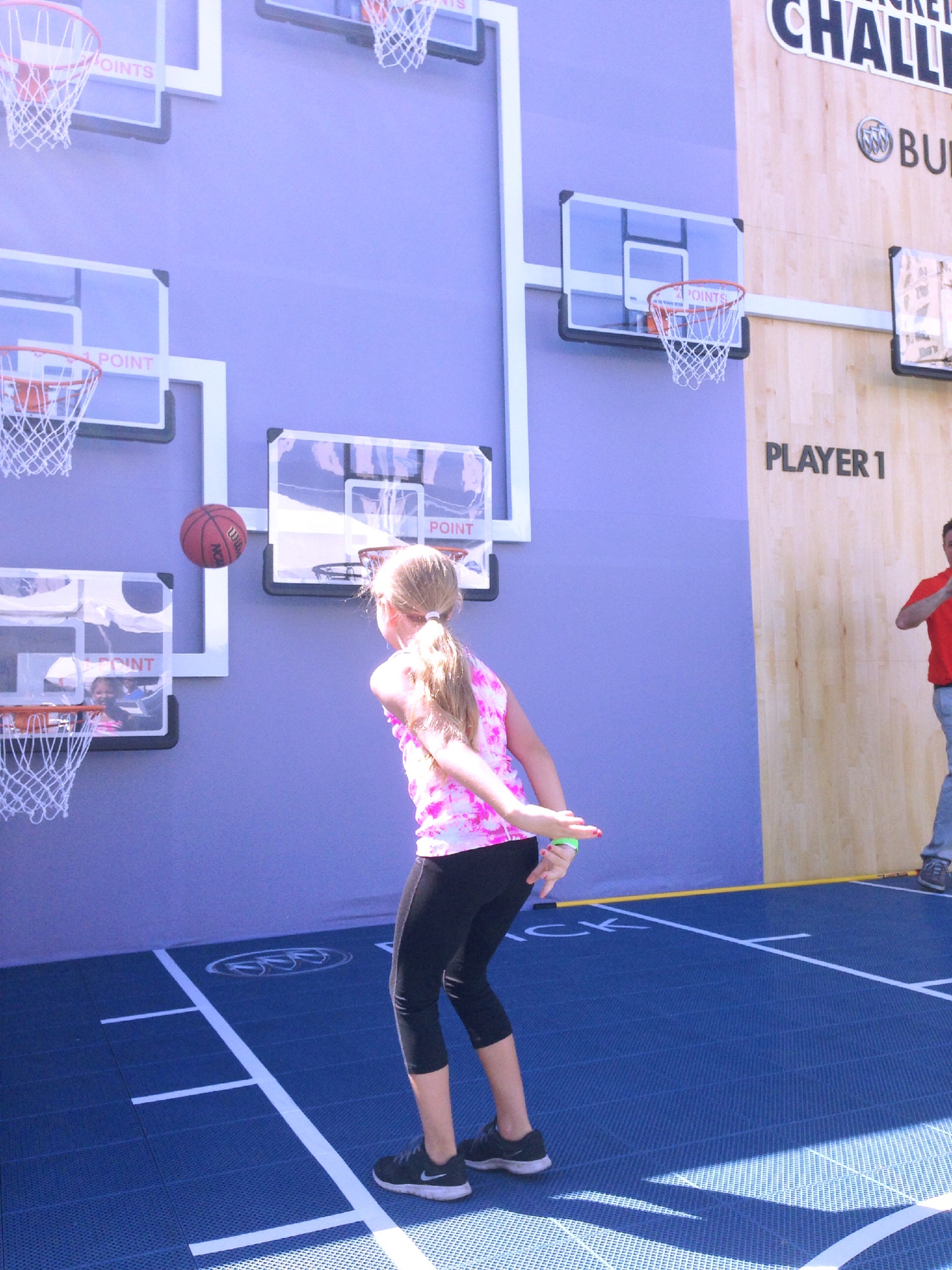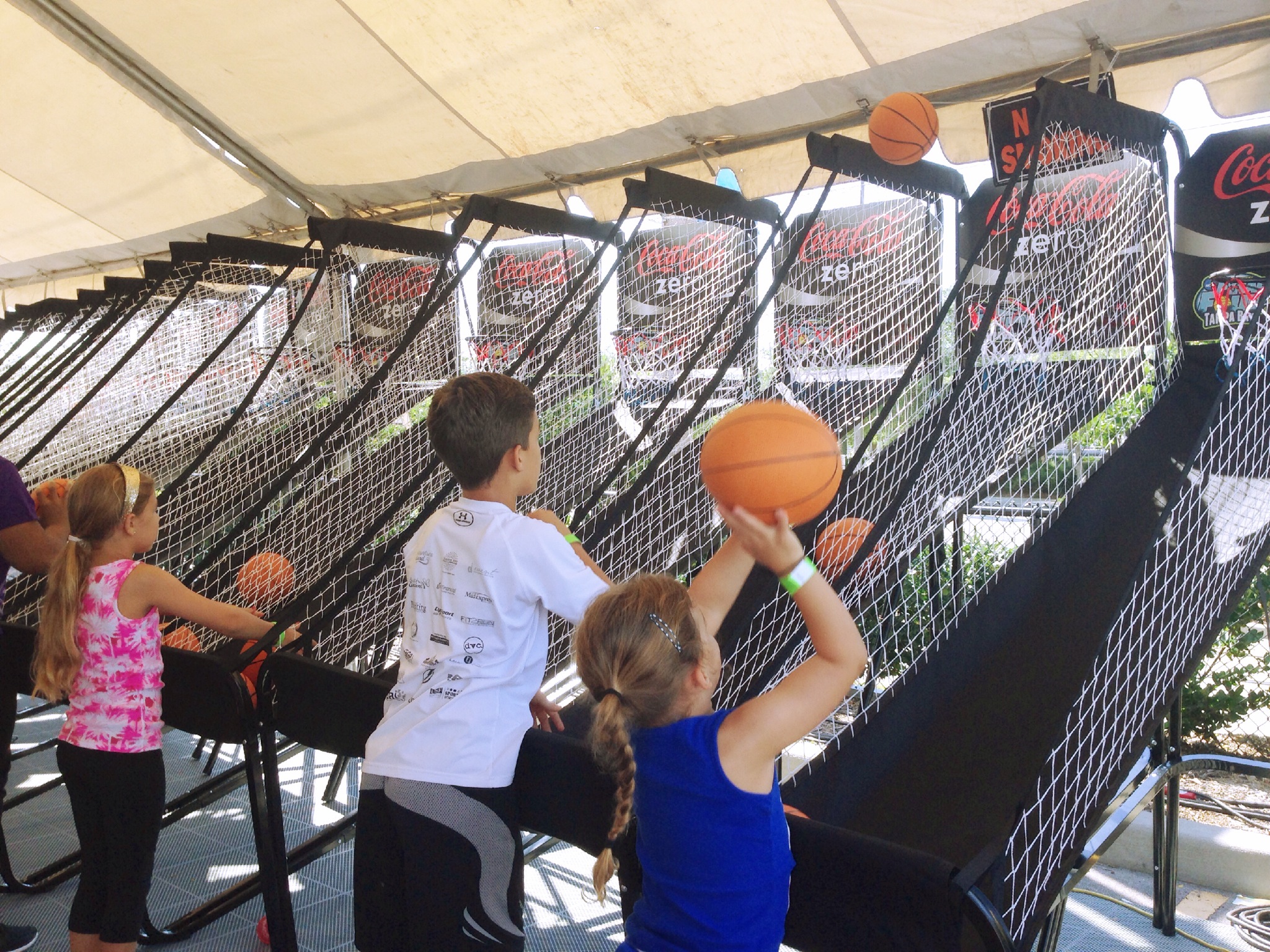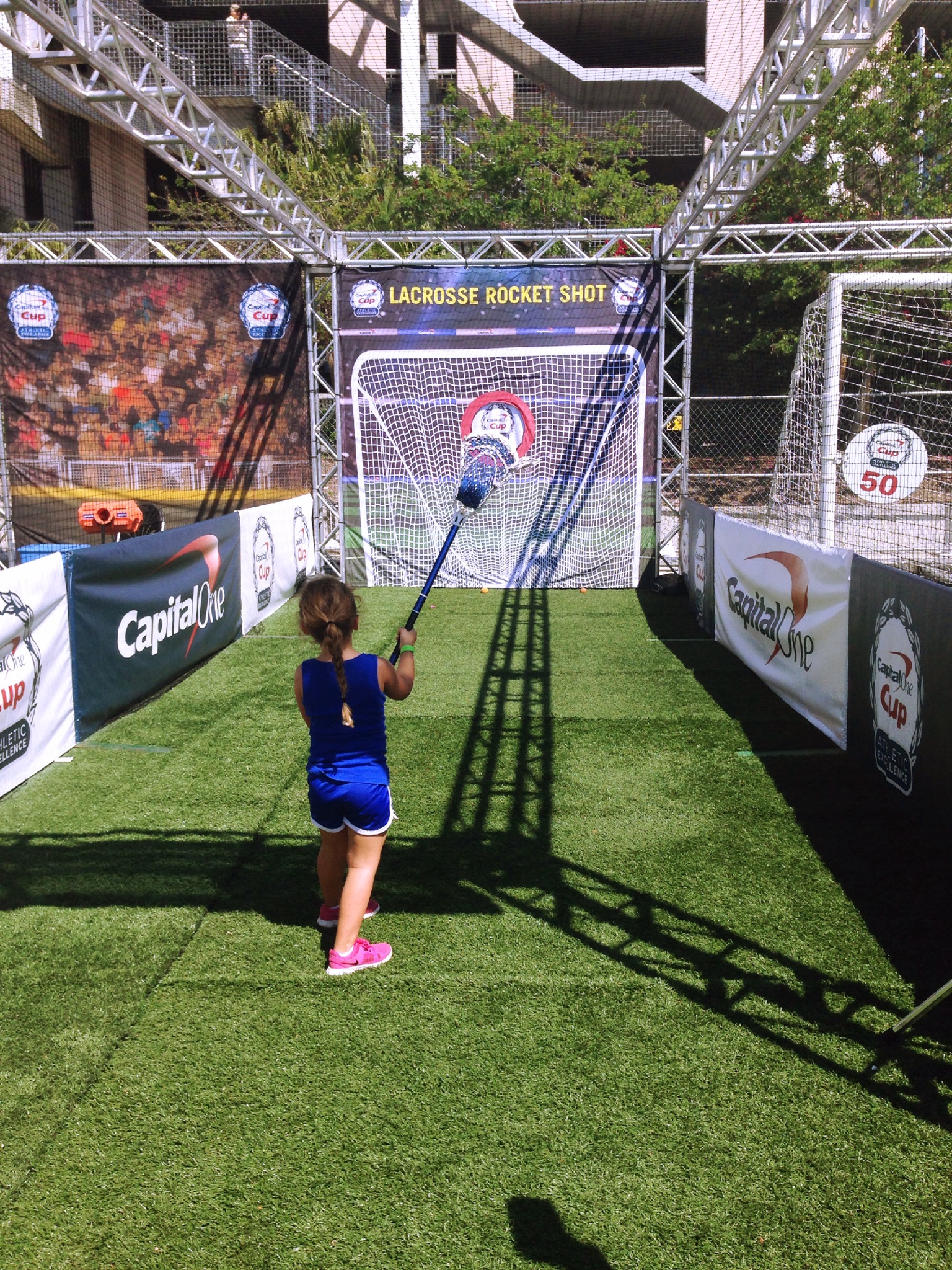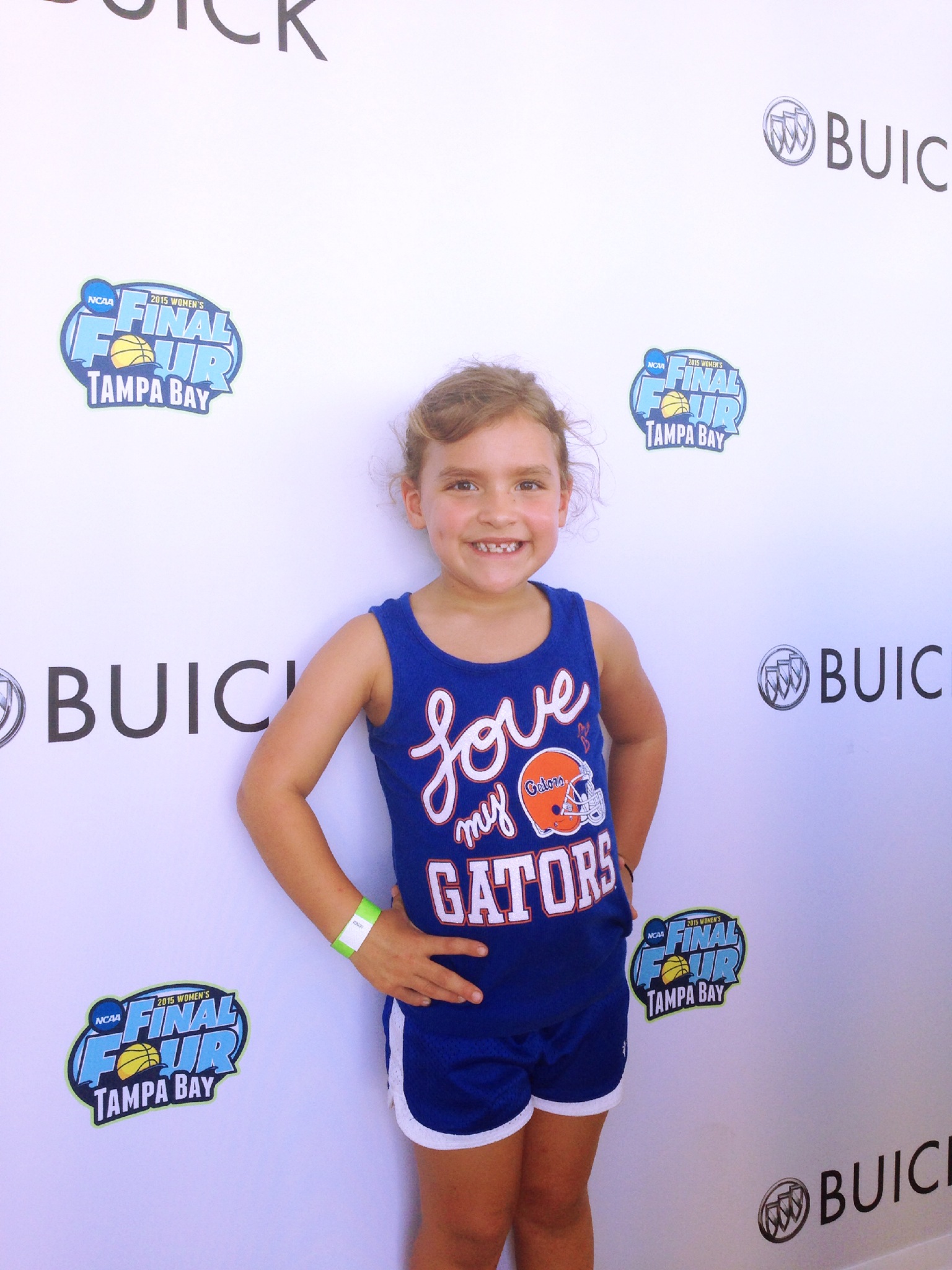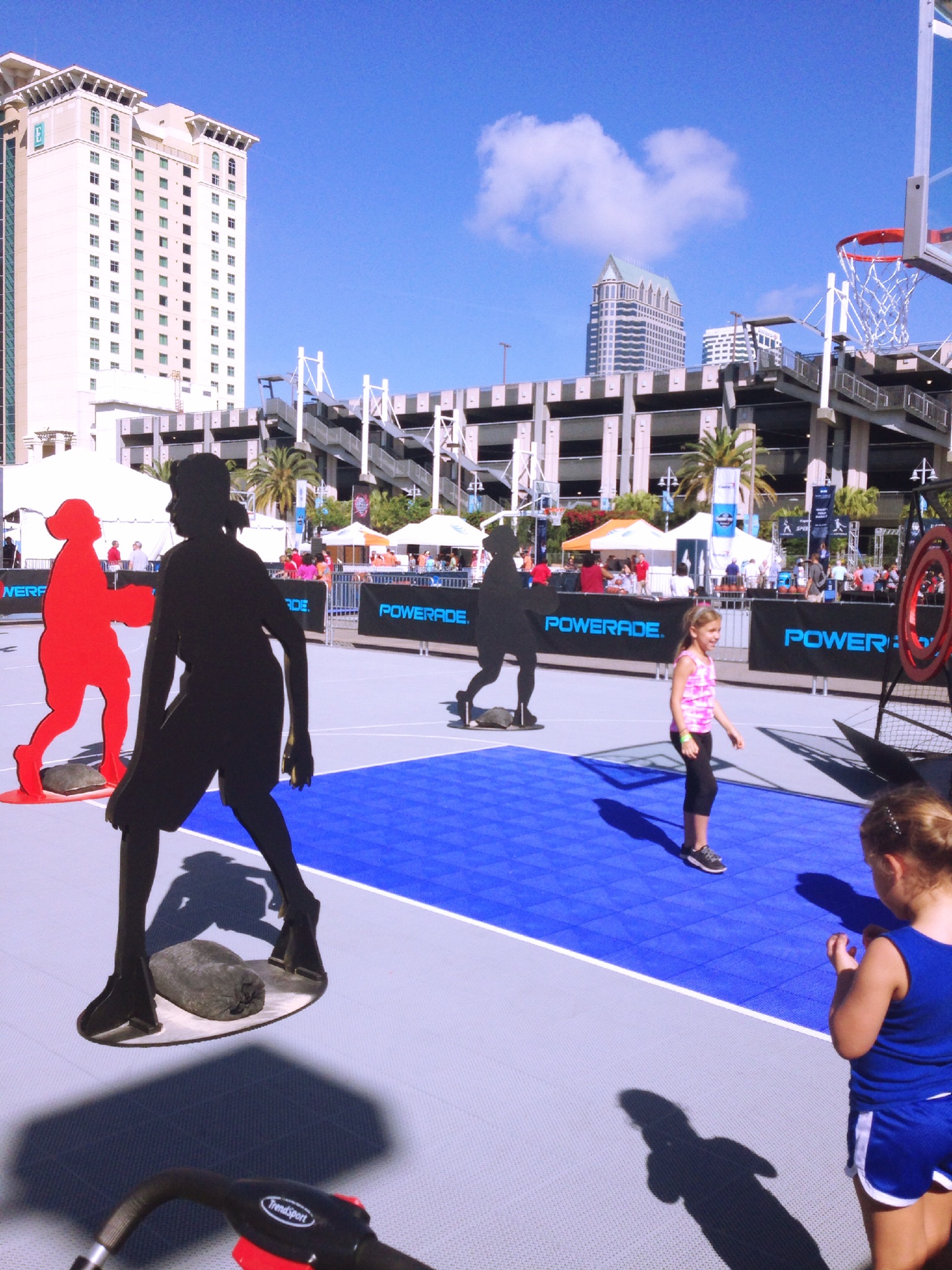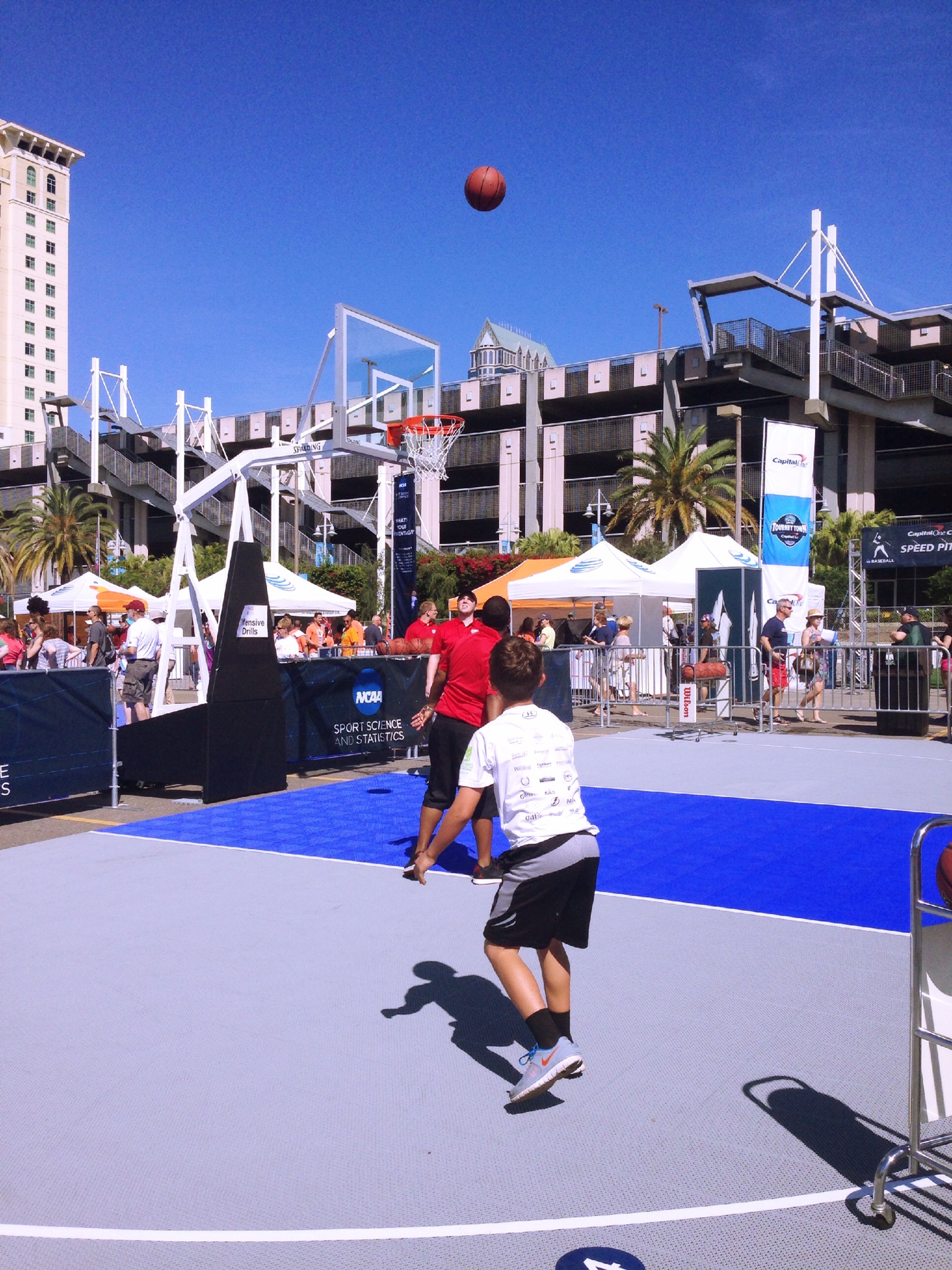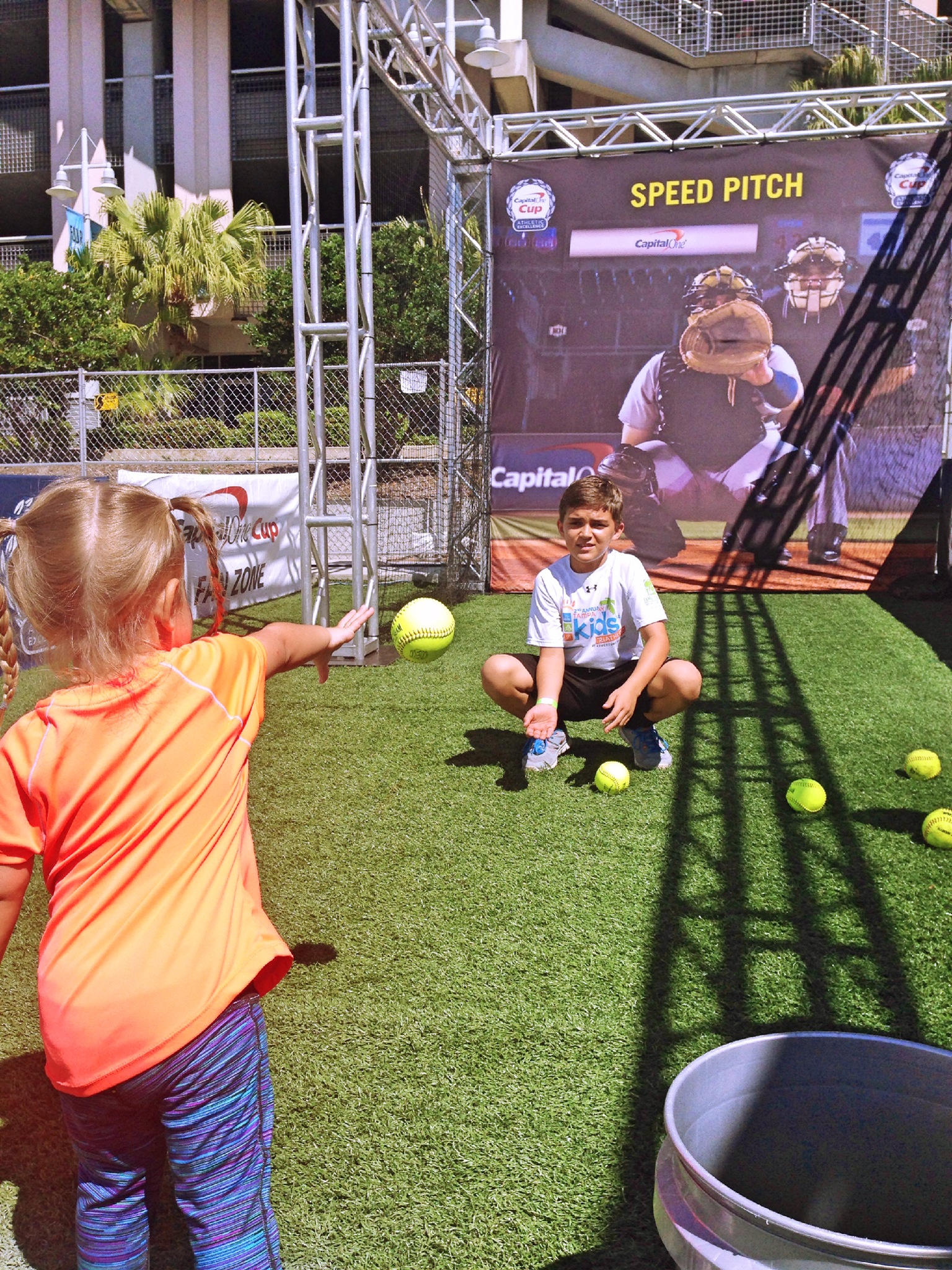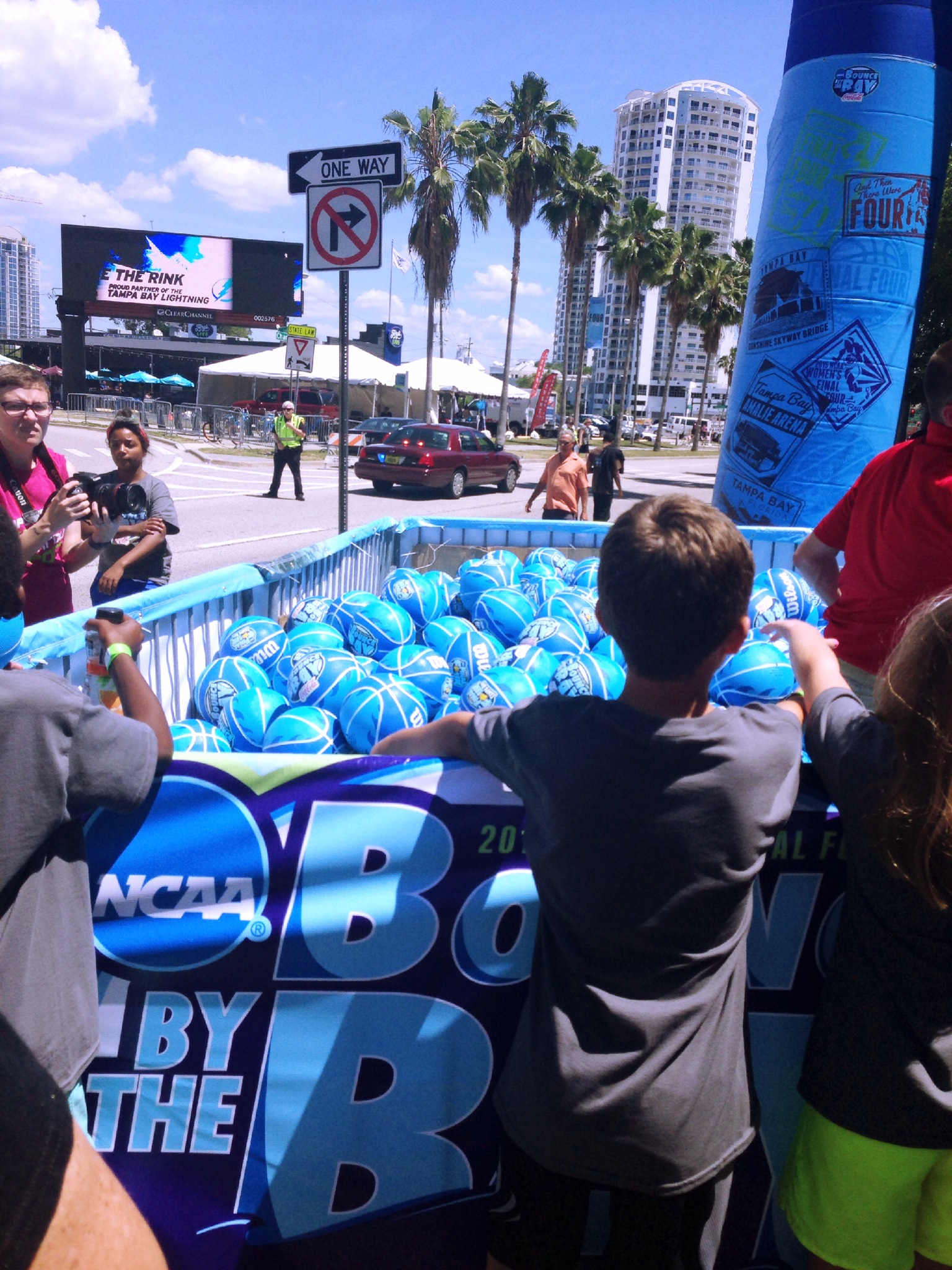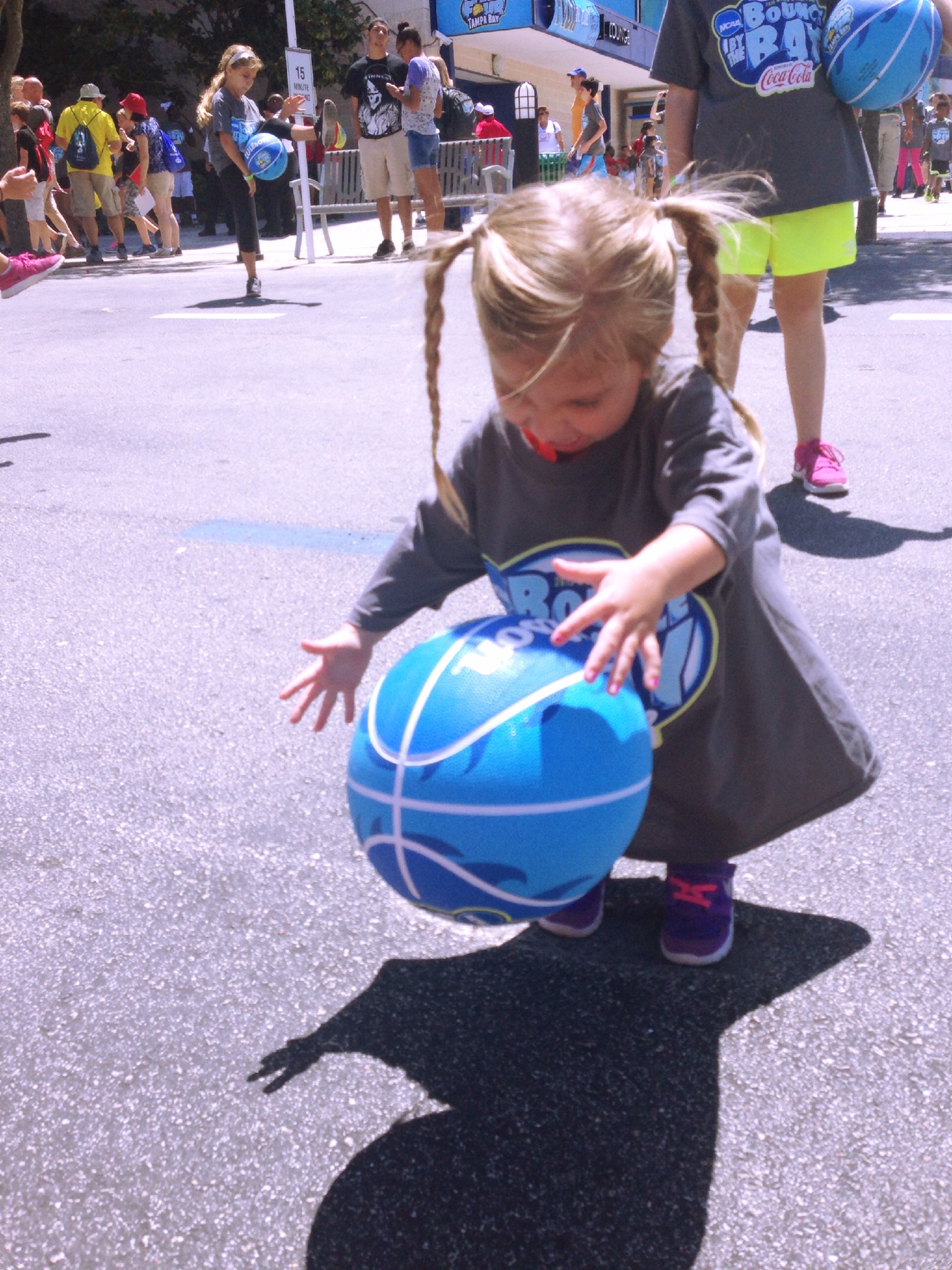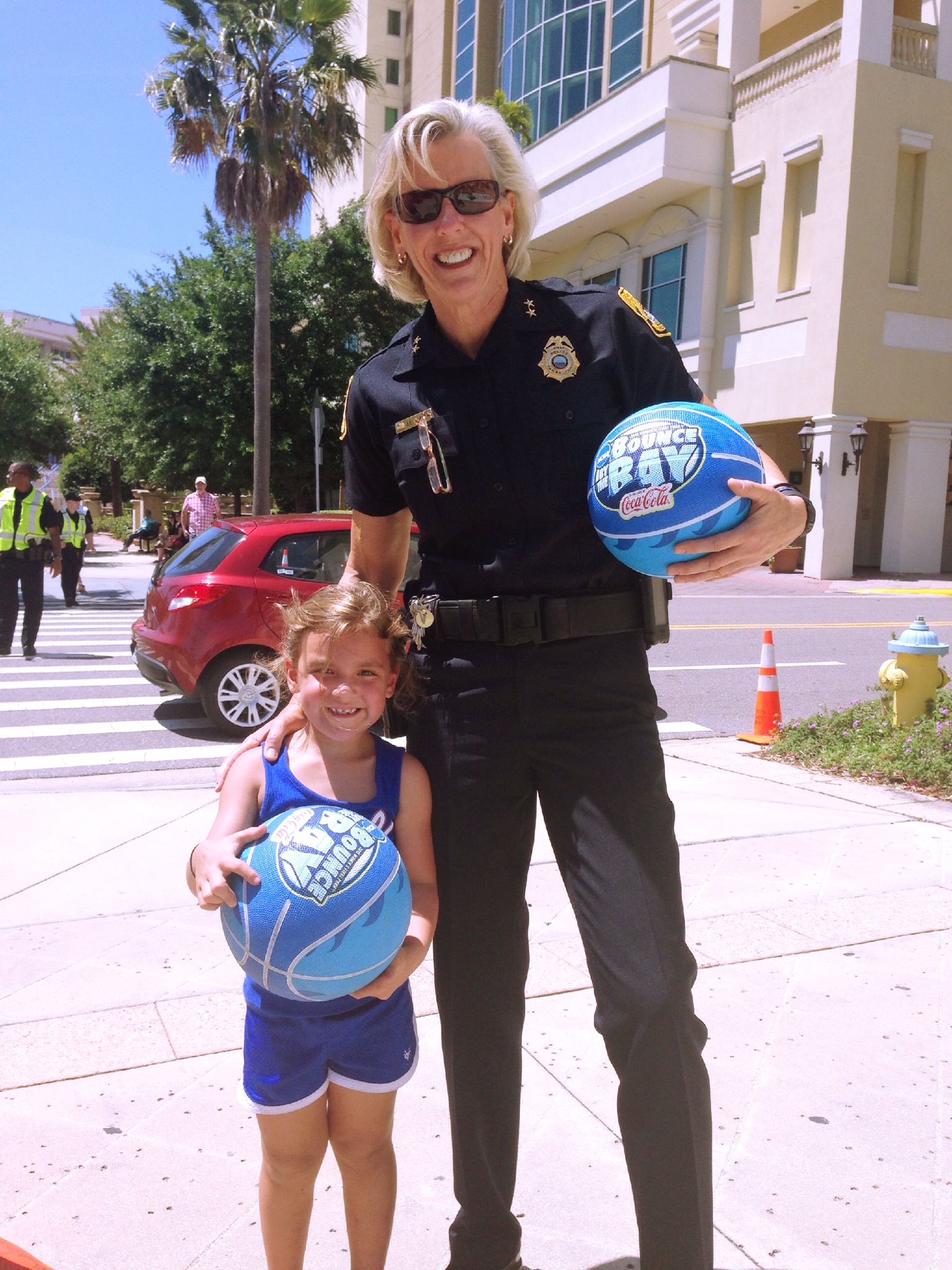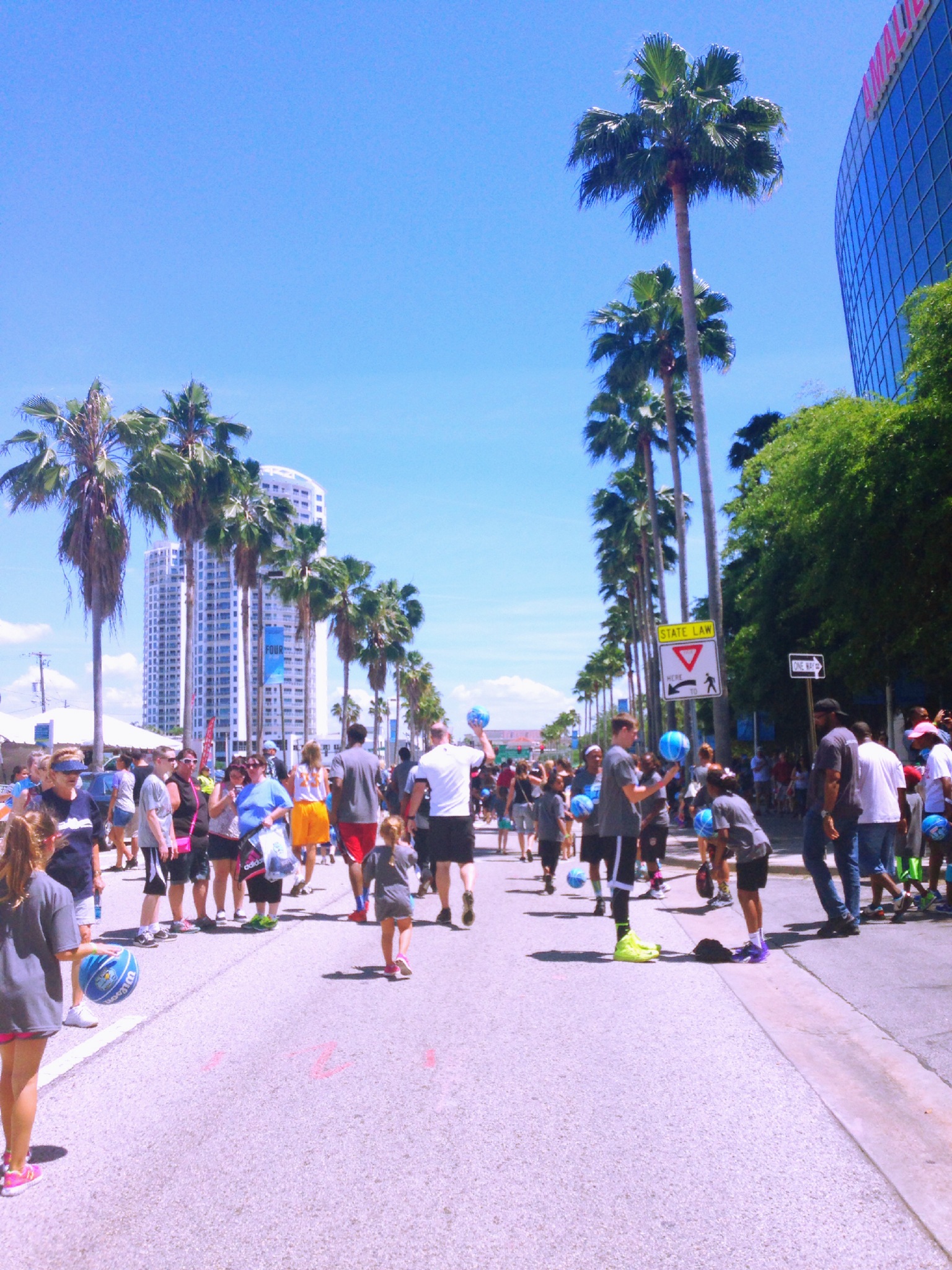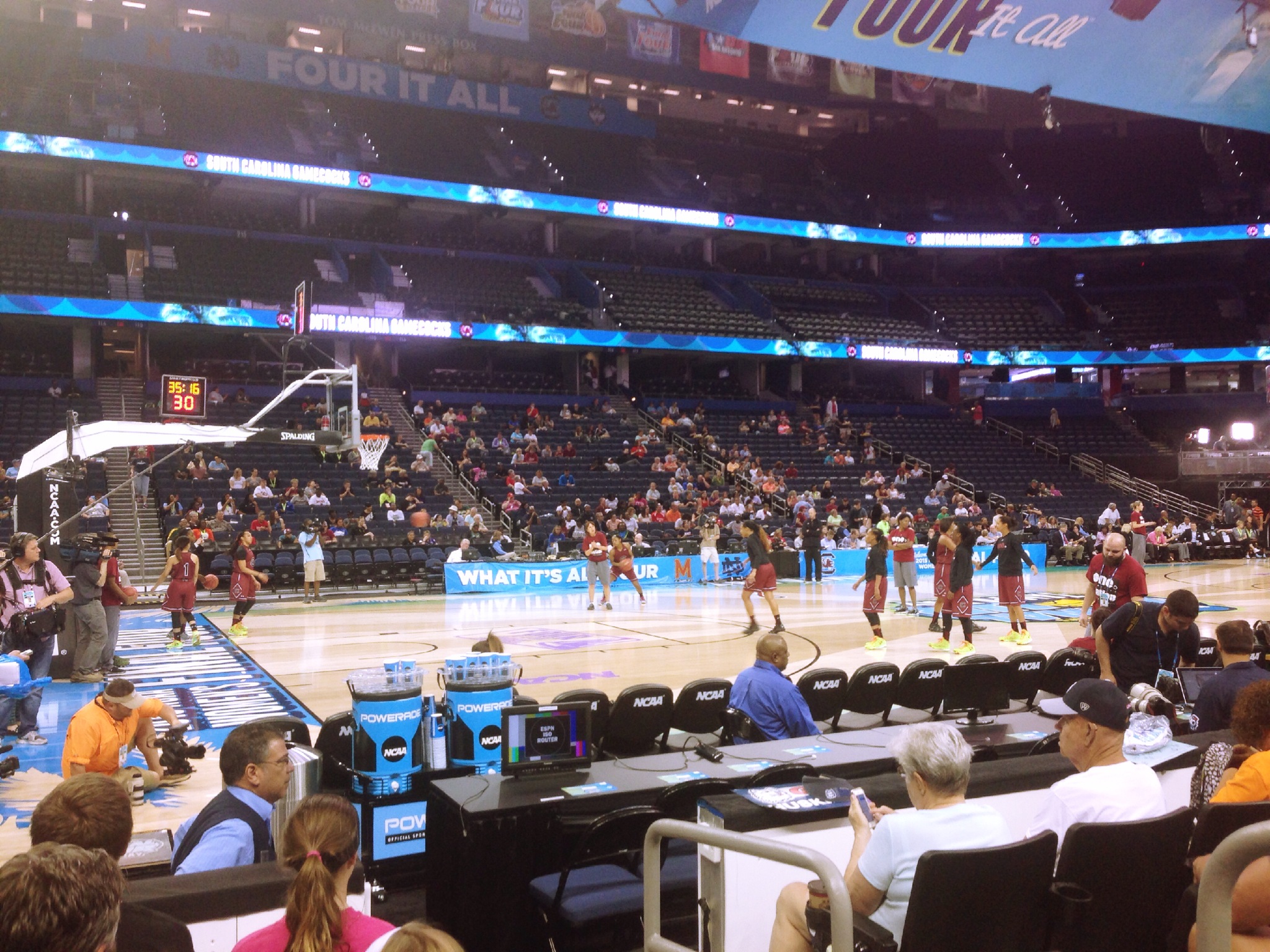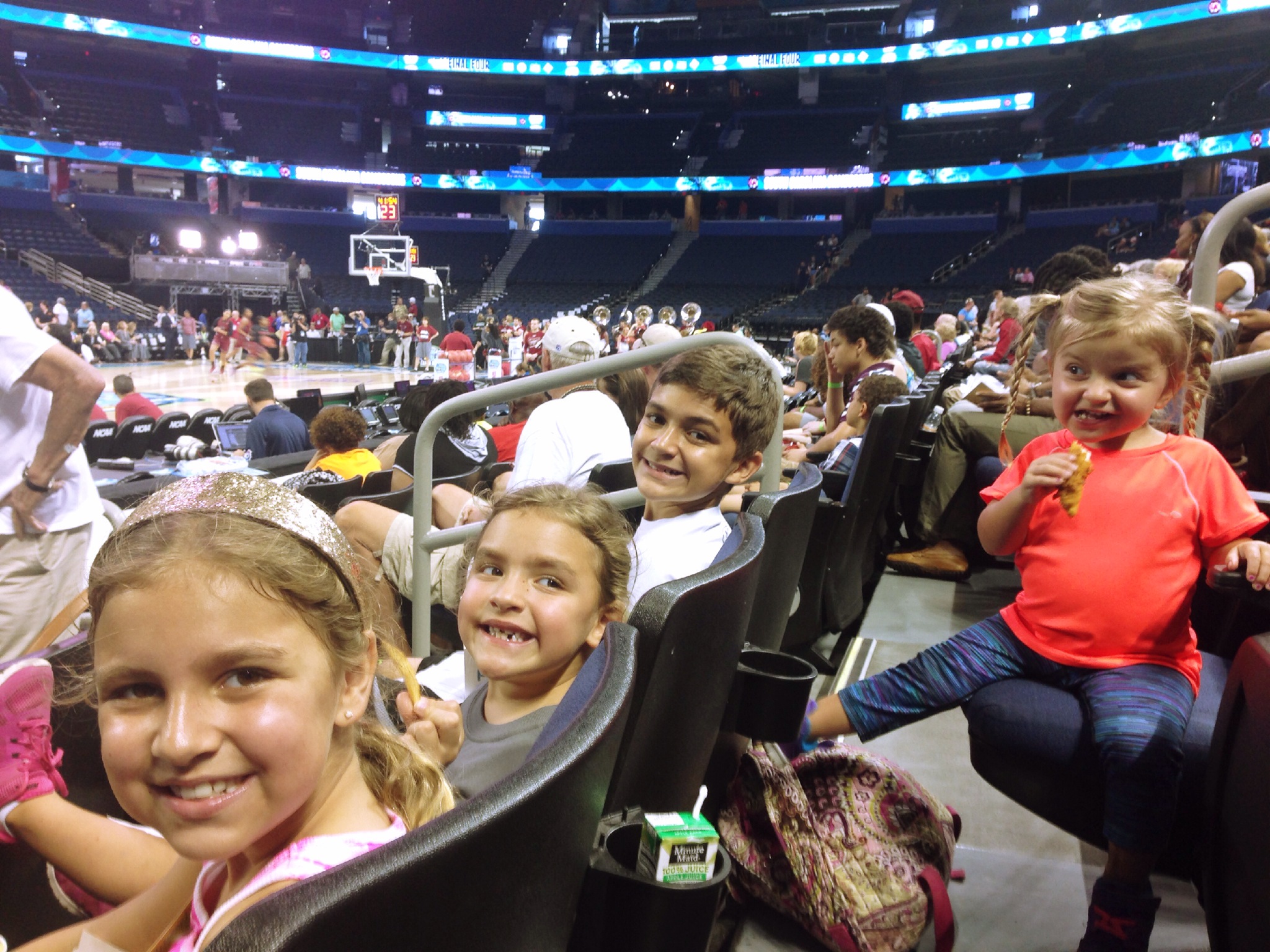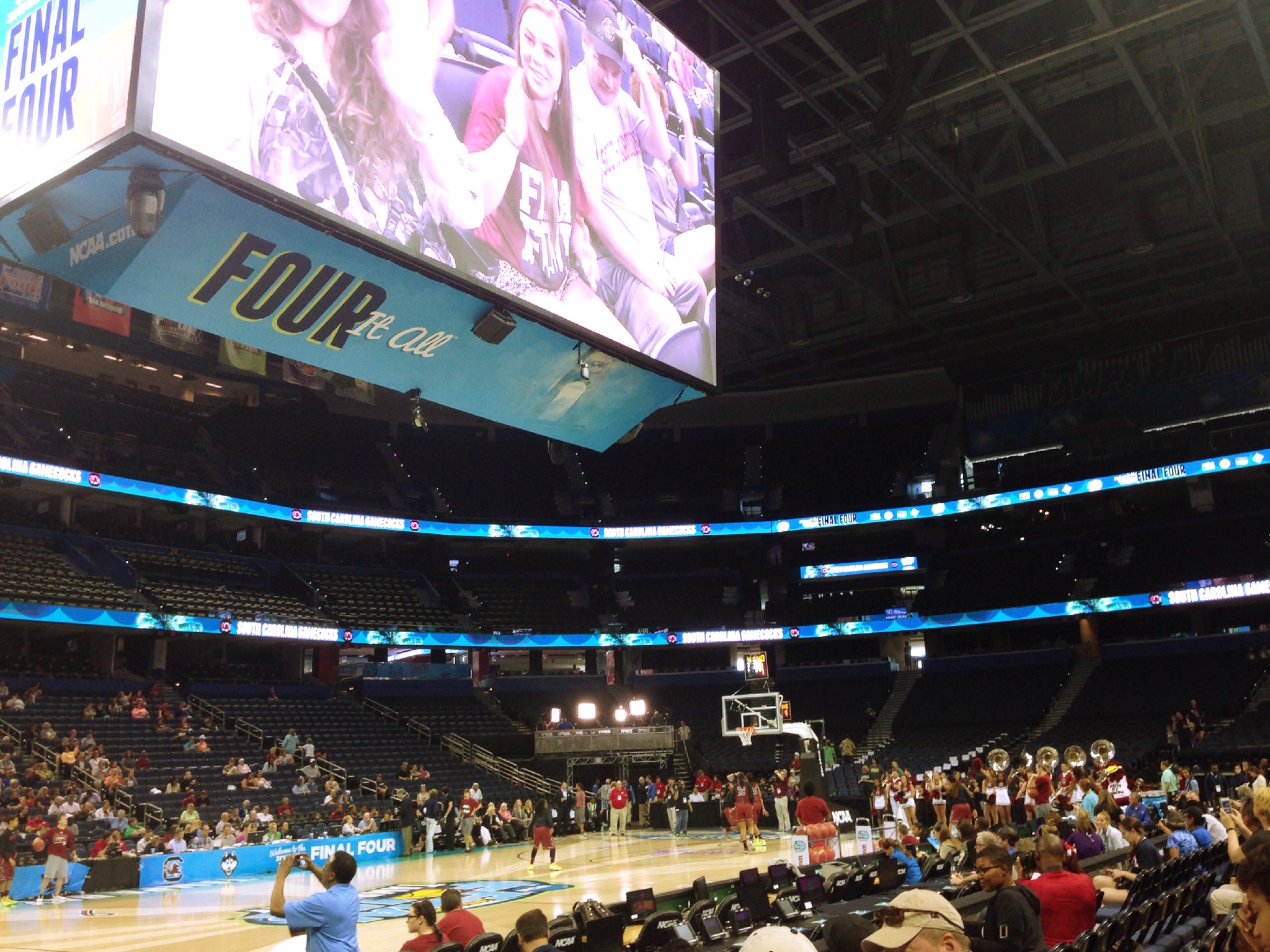 The Tourney Town will be open on Saturday, April 4th from 8:45am to 5:15pm, Sunday, April 5 from 11:15am to 6pm and Tuesday, April 7th from 4pm to 7pm. Tourney Town is located in Downtown Tampa at Amalie Arena. For more detail visit NCAA.com