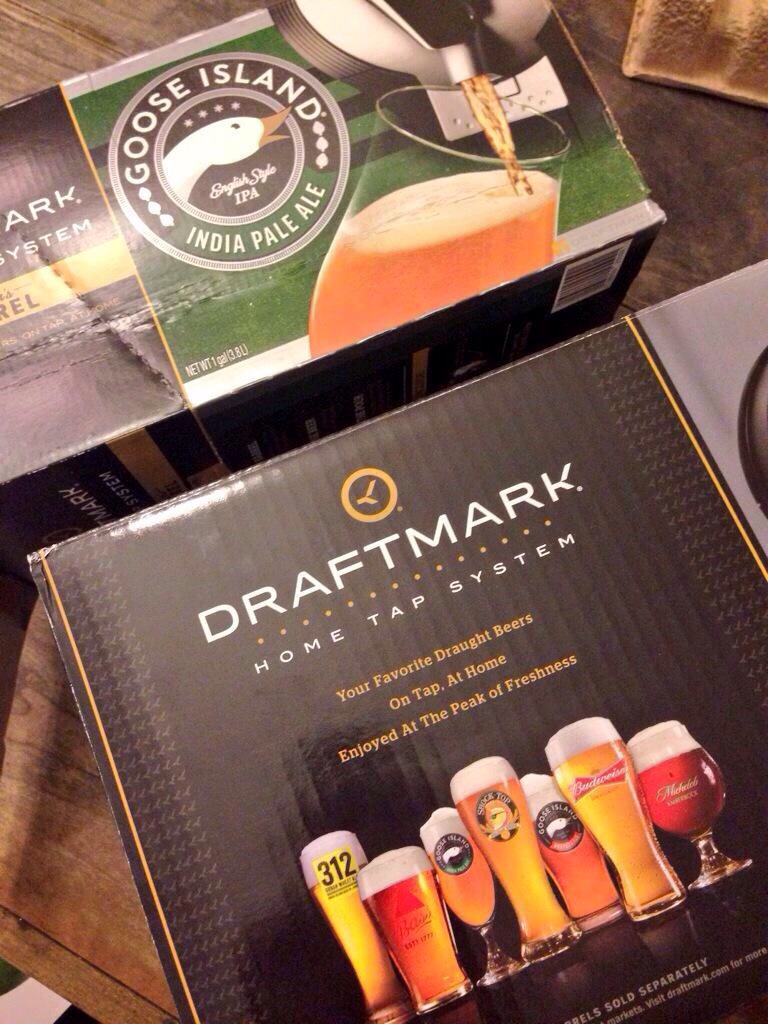 We love to go out. My husband and I that is. But honestly, when we add up the babysitter, the dinner, the drinks, the Über cab, the time it's going to take me to get ready and get dinner ready for four kids… Ummmm… I'm exhausted already and all I really want to do is relax… at home… after I get the kids to bed with my favorite person.
But what do we really miss when we can't go out? I think it is a toss up between the draught beer and the ambiance. It's so nice to just relax on the patio of some of our favorite place, chill and just be. A cold beverage is always nice and a location is everything!
Click here to know where we go when we do go out on date night in Tampa!

Recently, had the chance to try out the Draftmark Home Tap System and we were immediately transported to our favorite little place that made us sit back and soak up the good life we have going. And not having to leave our home was even better (especially on the wallet!)
A pint of our favorite craft beer, our own patio, the grill going and friends and family to enjoy the evening with made this our new favorite kind of night. A night we can look forward to more often because we are already right where we want to be.
With Father's Day around the corner, and if you have a craft beer lover or looking for an awesome gift for the man that has everything, check out the Draftmark Home Tap System. They offer a variety of beer styles in one-gallon Brewer's Barrels including Budweiser, Shock Top Belgian White (my favorite), Goose Island IPA (his favorite) and Michelob ULTRA. Chill and charge and your ready to enjoy. Pour yourself the perfect pour every time. Add a bonus glass to compliment your ale or Pilsner and you might just keep your date nights to staycations and save a few bucks.
And with four kids needing to go to college someday, we will take all the opportunities to save a few buck when we can too.

This post was sponsored by Draftmark. All opinions are my own.