I've recently bought a juicer and am addicted! So I have started to experiment with cocktails, which are so much better with fresh and raw ingredients!
My latest is a Candy Carrot Martini! Pretty, huh?!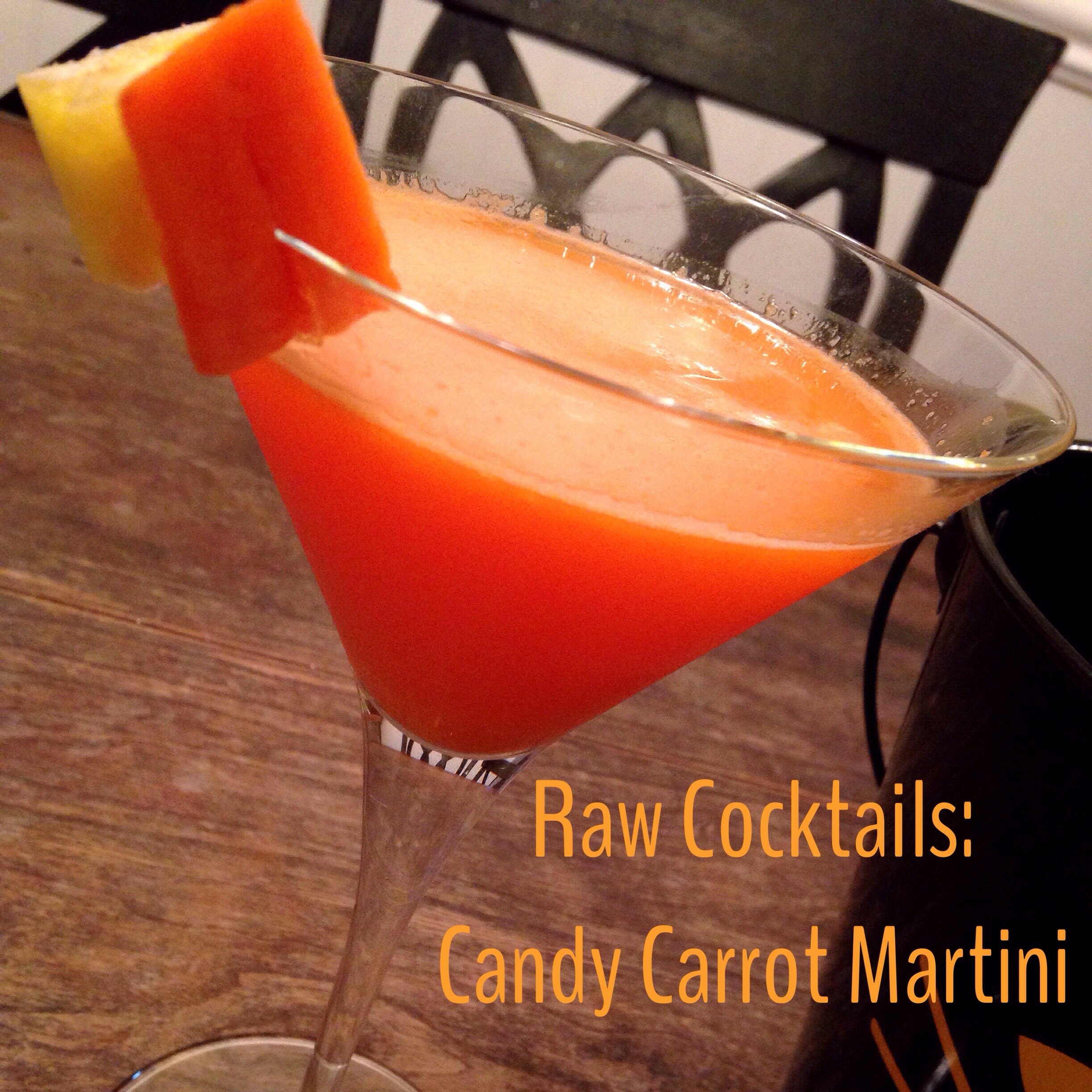 So simple!
Juice:
2 full carrots
1/3 pineapple
1/4 inch raw ginger (peeled)
1/2 orange
Mix with:
4oz vodka
SHAKE!!!
Pour.
Finished!
Garnish and serve on Halloween! So fun!