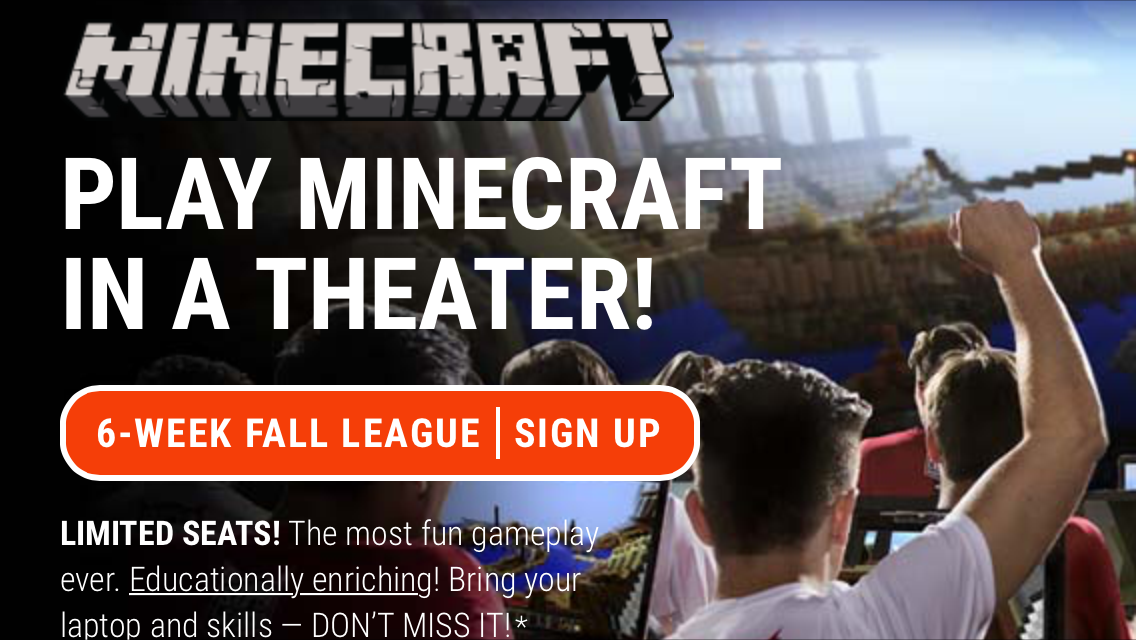 I recently was a judge at the Start Up Weekend Youth Tampa Bay and I saw some amazing things from the youths that participated. They are tech savvy, smart, ambitious and they pay attention to problems we have and they figure out ways to solve them. I also learned some amazing things about the recreational habits of these tech savvy kids. They all seem to love technology and it is embedded in their childhood. Technology is a part of them. It is growing at a faster rate than we can even imagine and I can't see it going away anytime soon.
Parents today are balancing the fine line of teaching technology, making sure that kids don't get too much screen time but also fostering a love for learning and understanding technology that might just one day be a career for them! I was very interested in hear about the Super League Gaming that is soon to come to Tampa October 6- November 10 at Cirtus Park 20 at Citrus Park Mall.
Super League President and COO Brett Morris is a dad. "It's incredible how many kids are spending hours playing or watching YouTube videos of others playing this game [Minecraft] and we thought there just had to be a way to bring these kids, who were all playing alone in their rooms, together somehow," he says. "As a parent, you want your kids to explore their passions, but when they're by themselves, consumed in this other world, you can't help but want them to be out with other kids their age, connecting over shared passions. That's what Super League is meant to do, bring gamers together for some good old fashioned competitive fun in a safe environment."
So how does it work? Super League's proprietary technology will allow the players to bring their own laptop and then a third-person areial view will be shown on the big screen! And for those gamers that might want to meet other's with the same interest, this will be the place to hang out! It's always fun doing something you love with someone that shares similar interests with you!
This weekly event has been extremely successful and is on a full tour all over the country! Players will buy tickets, bring their laptops, and get ready for a tournament (playing against those they are sitting right next to) while they munch on popcorn and converse in friendly banter with actual people. Tickets cost $80 for 6 (all) of the fall sessions.
Sign up and get your game on! A few things to note:
Seats filling up fast!
GAMERS PLAY ON 4-7 MEMBER TEAMS.
Super League will place you on a team — or form your own!
EARLY REGISTRATION: $80 for 6 weeks if purchased by Sept. 30
$100 if bought after Sept. 30
ALL PLAYERS RECEIVE A FREE SUPER LEAGUE JERSEY
Want to learn why this gaming league is a league like no other? Read this article in Time Magazine about America's First Video Game Varsity Athletes. Might just pay for college one day.