I have a friend who visits a fallen soldiers family every Veterans Day. I see her pictures tell a story of how this solider have so much for our freedom. For the millions that have severed our country to keep our land safe and honor our freedom, I have the utmost gratitude and appreciation for what they and their families have given to us. A thank you is simple and easy but it's always nice to know when others who can do more do.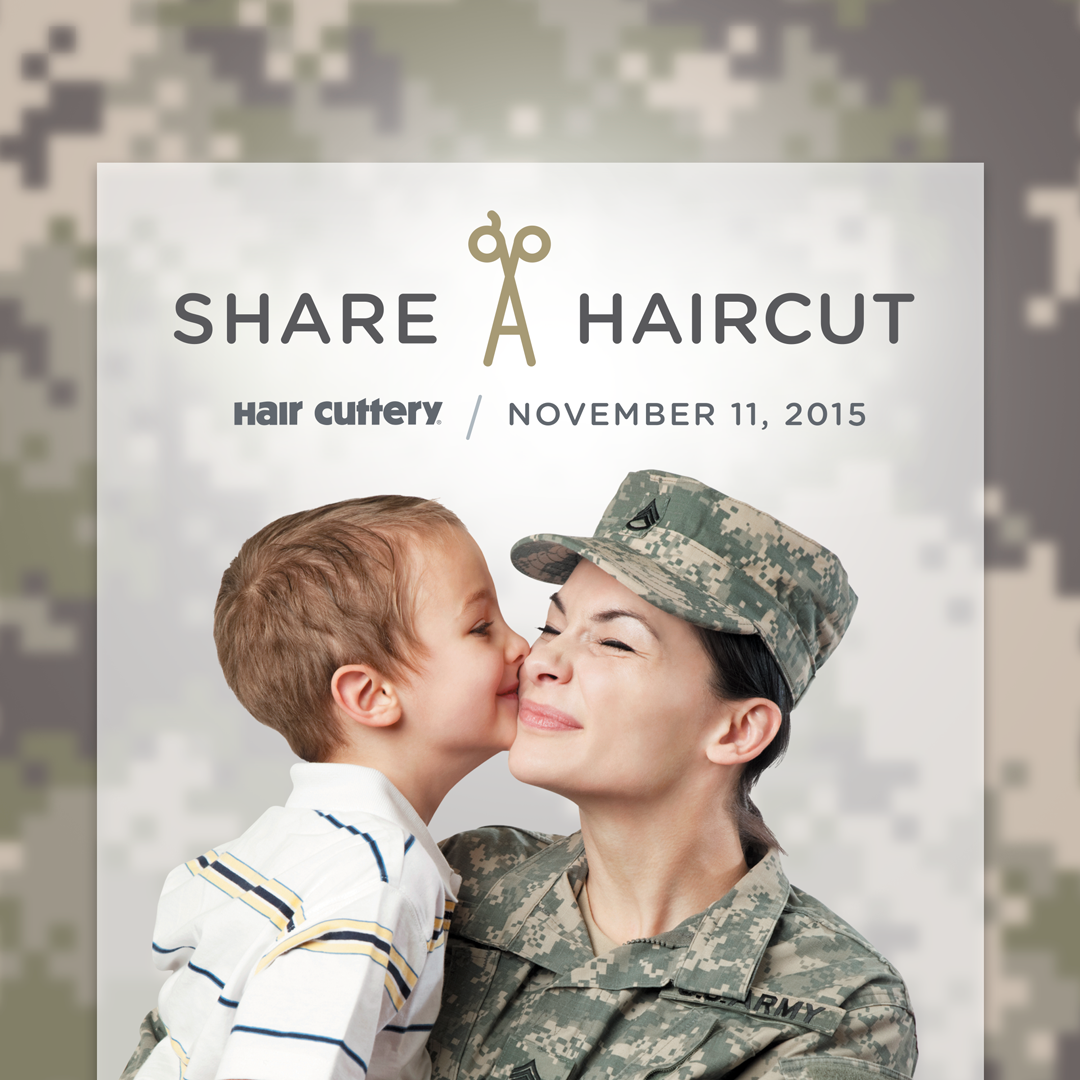 It's a small justure. A hair cut. It might not seem like much, but to someone in need, it might mean so much more. Everyone needs a little help sometimes, and businesses like Hair Cuttery are doing their share to give back yo those in need they way they can.
As we celebrate Veterans Day this Tuesday, November 11, for every adult hair cut that is purchased a donation of a hair cut certificate will be given to a veteran local organization to reach those in need. They hope to help 25,000 veterans this year.
This is s great way to give back doing something you'd normally do anyway. To find a Hair Cuttery location near you visit them here.
Thank you Hair Cuttery for sponsoring this post and letting our readers know about this easy way to give back and help someone in need.
Follow Hair Curtery on Twitter @HairCuttery