This post is sponsored.
It's easy to say, "No, not now." "Later." "Next time." But then, its next weekend, and then it's next month. Then it's next season. And now they've lost interest.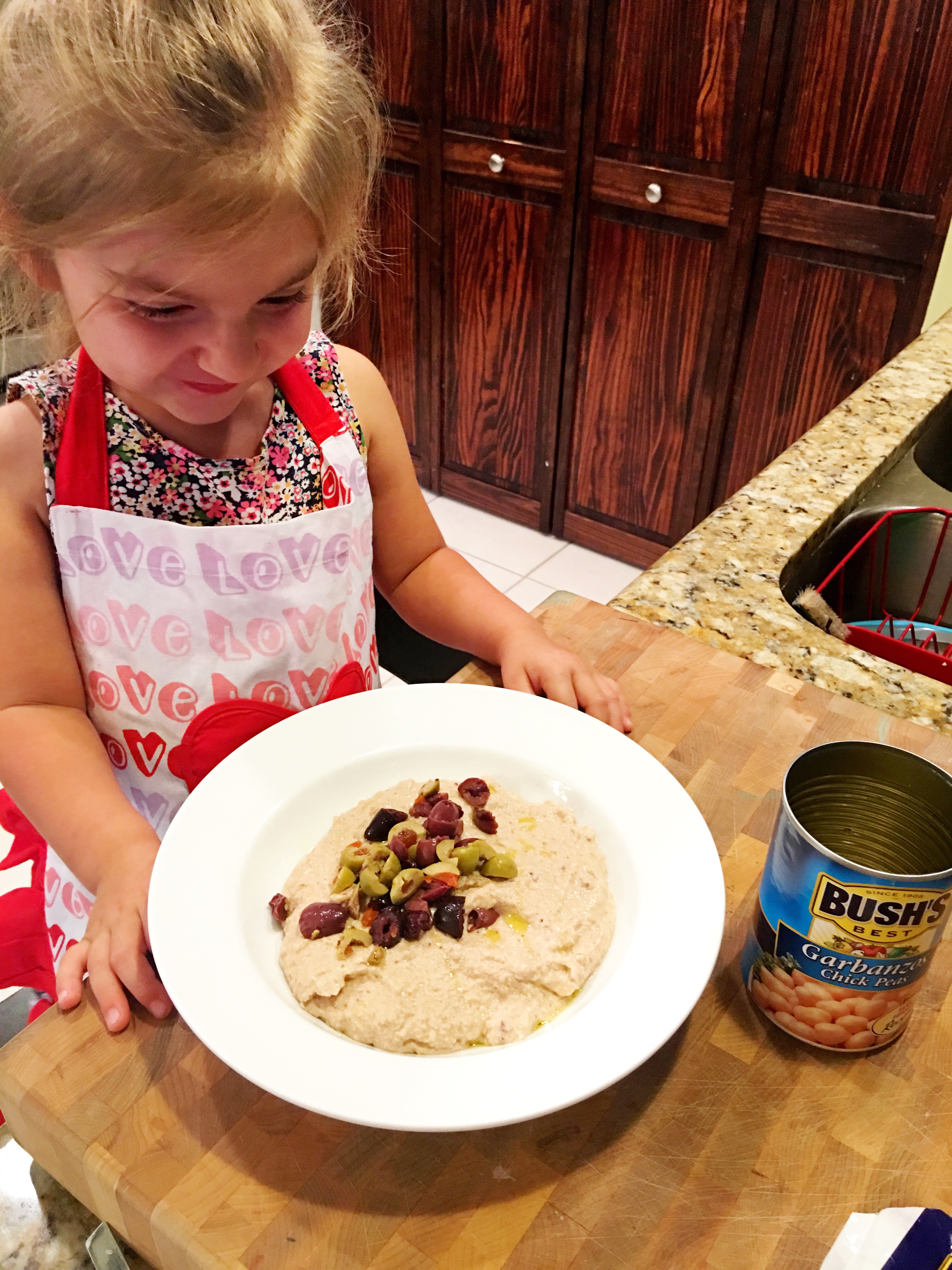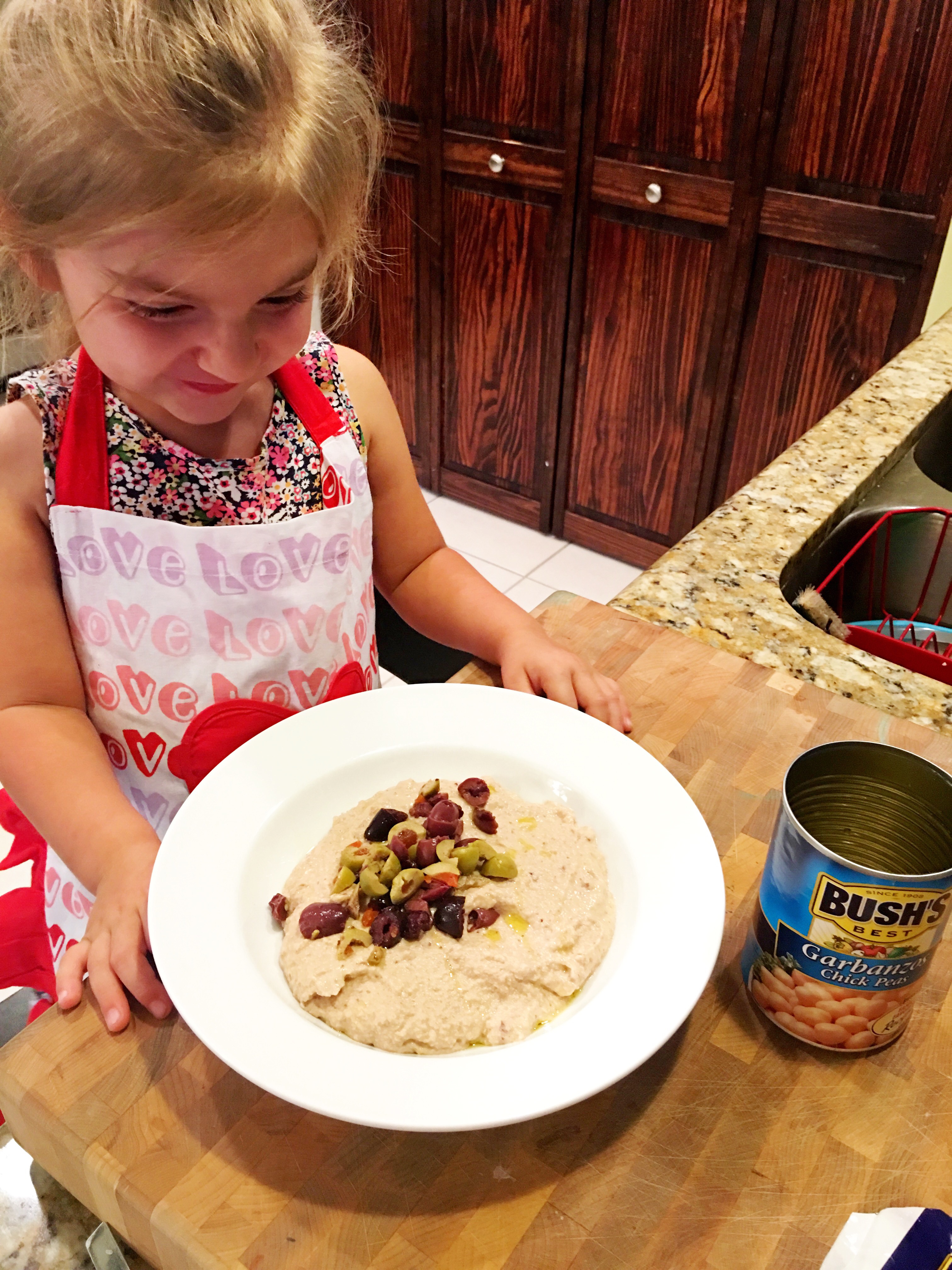 In my house, we are running busy each day. Weekends are for cooking and teaching bigger projects, but each time we have a meal, I like the kids to help me in some way. I need the help and they are all able. Abby, 3, loves to hop on a chair with her apron and wants to help. Simple tasks for her to keep her busy. Mia, 10, has moved over to the stove and griddle with supervision. Jake, 11, can cut just about anything and is learning more advanced cooking skills. Here are some tips to get your kids coming with you that won't set you back the small amount of time that you have. From bug kids to little kids, get them in the kitchen.
Washing fruits, herbs and veggies
Picking the ends off the green beans
Stiring- Kids love to stir any wet or dry ingredients.
Beating eggs
Cracking eggs
Simple recipes- Choosing a semi-homemade recipe with a couple ingredients is great to get them to see start to finish that they made something! We love the Bush's Beans Hummus Made Easy recipes and the ability to add in a flavor that they enjoy!  Choosing an ingredient that they LOVE will always make the new dish go over well!
Gathering ingredients
Measuring ingerdients
Putting together the dish- Helping make the dish together is fun too!
Getting the kids' hands dirty! – Learning that you wash your hands before you cook is super fun!  Getting them dirty while rolling cookies is even better!
It's a wonderful thing to see your kids be able to cook for themselves. I want to teach them how to do more than just microwave things. The mixing, experimenting and tasting is the fun part. Cooking is such a wonderful experience with kids. What other ways do you get your kids in the kitchen?! We'd love to hear!  Join in the conversation on Facebook at TampaMama!
Thank you to Bush's Beans for sponsoring this post.