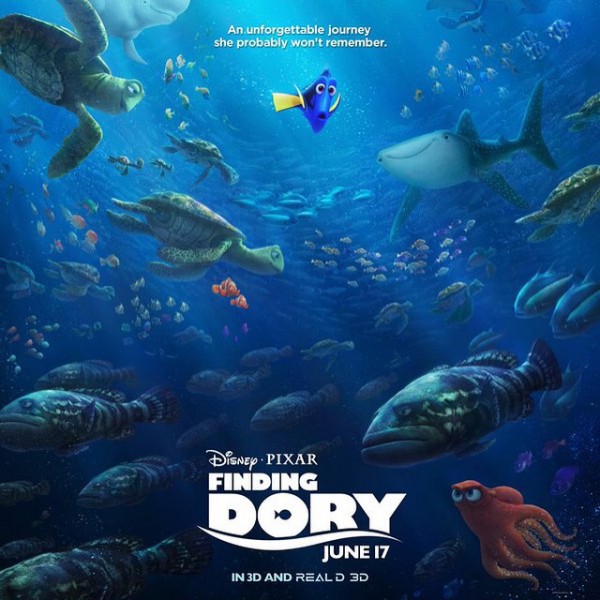 Last week, I was able to see the first 33 minutes of the summer's most anticipated movie, Finding Dory. Click above for a clip of the movie!  I know where we will be on June 17, 2016! Tickets are not available yet on Fandango, but sign up for their Fandango FanAlert to be the first one to get notice when they go on sale!
First, I wish I could have seen all of it!  We were just on the edge of our seats when they pulled the plug. It's going to win your hearts over, just like Finding Nemo.
To add to our Finding Dory hype, we just got back from Disney World in Orlando, Florida where we visited Epcot and were able to ride The Seas with Nemo & Friends ride. I didn't realize that this ride was built in an aquarium!  The Finding Nemo characters join real, live sea creatures in this massive 5.7-million-gallon saltwater aquarium.We were able to tour the aquarium and spent a good two hours wondering around, looking at fish and learning about the animals!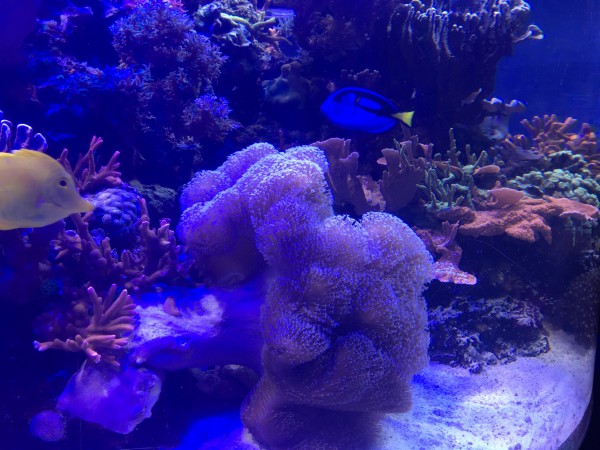 Can you spot Nemo?! I found Dory!
CLICK HERE for a FREE DOWNLOAD of the Finding Dory Activity Packet from Disney Movies!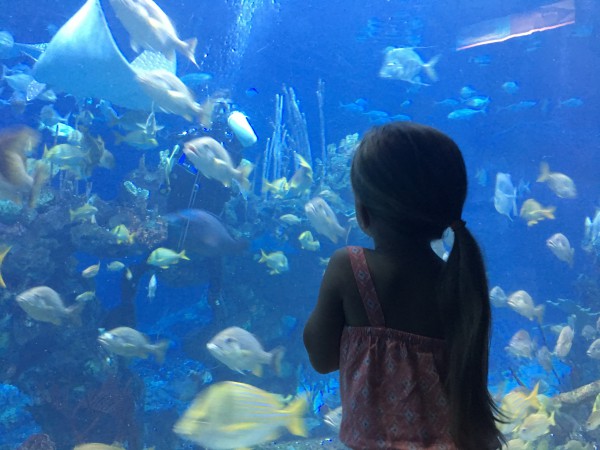 We also used our FastPass+ to get a perfect seat for Turtle Talk With Crush! This was the funniest interactive movies I have seen and my kids loved it. Crush is ACTUALLY talking with the kids (and adults) and answers their questions about sea life and more!  So much fun to see all the Finding Nemo and Finding Dory characters come to life.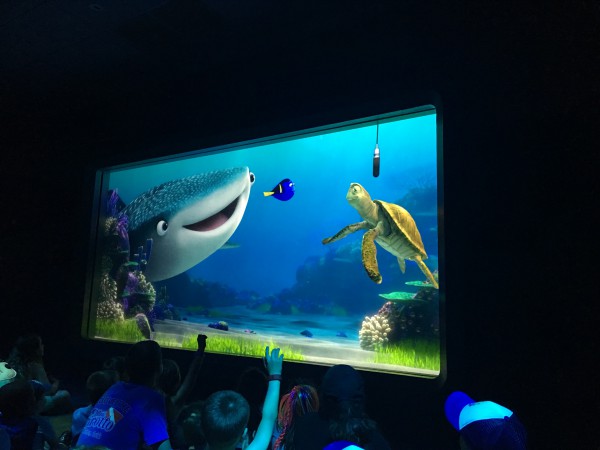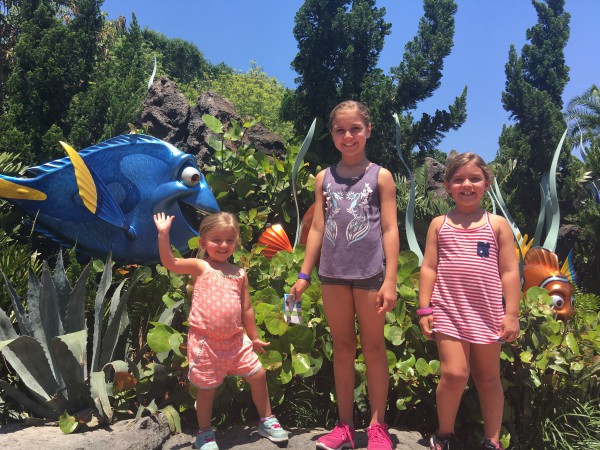 Epcot was such a fun place to visit!  Definitely put this on your list of places to visit if your kids love Finding Nemo!  And I'm sure they will be wanting to visit once they see Finding Dory too!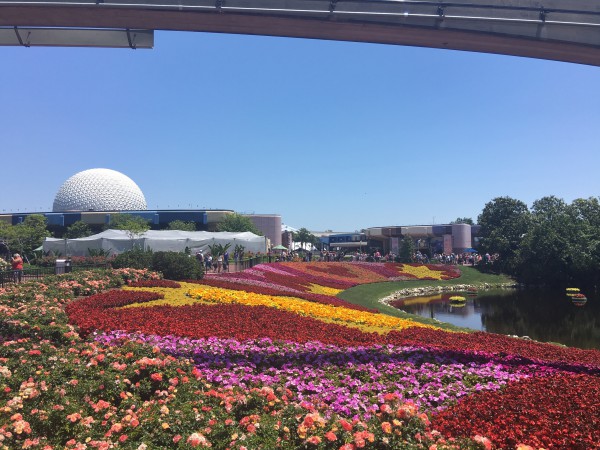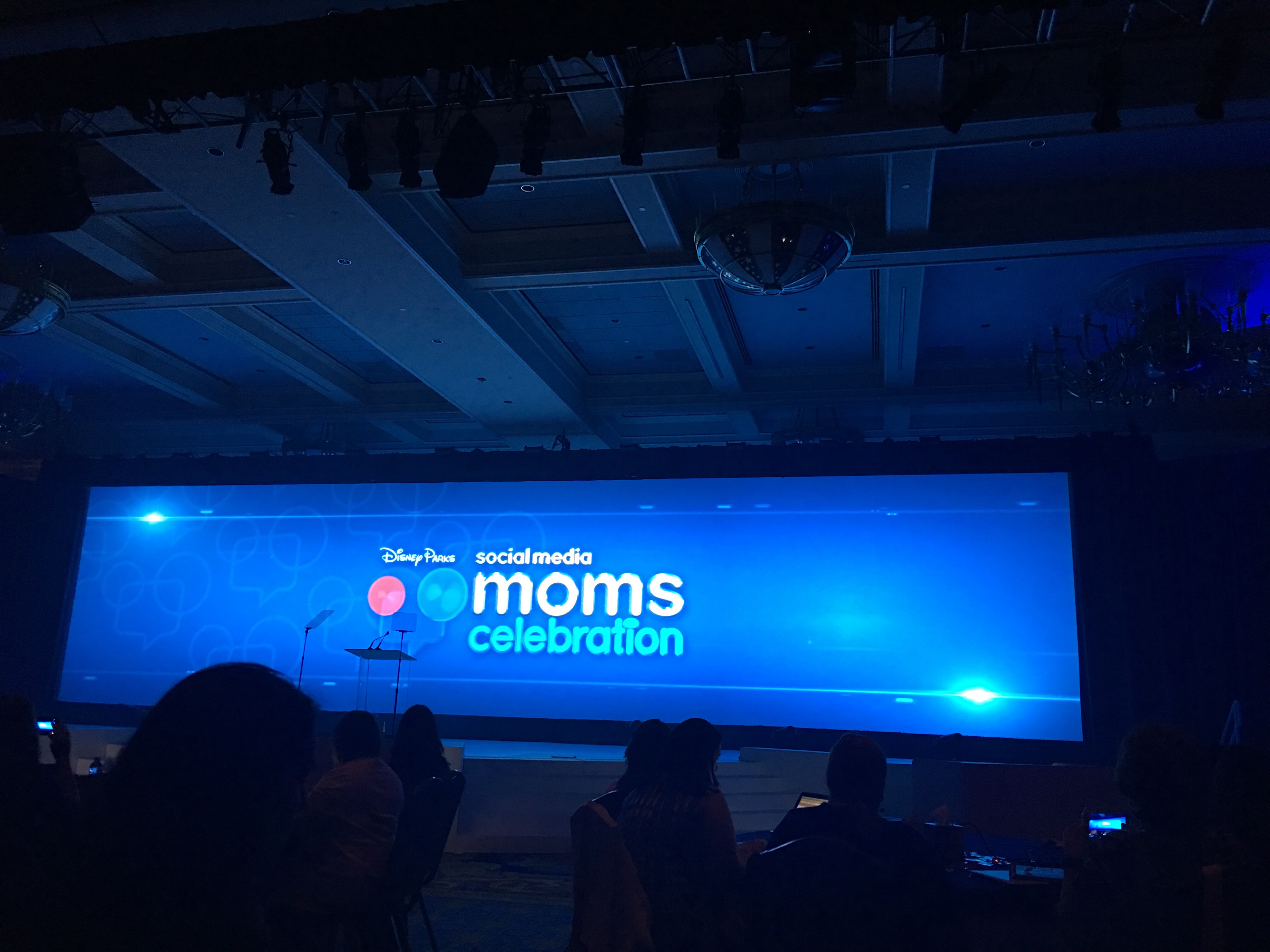 Thank you to the Disney Social Media Moms for the sneak peak screening of Finding Dory!   We can't wait to find Dory!