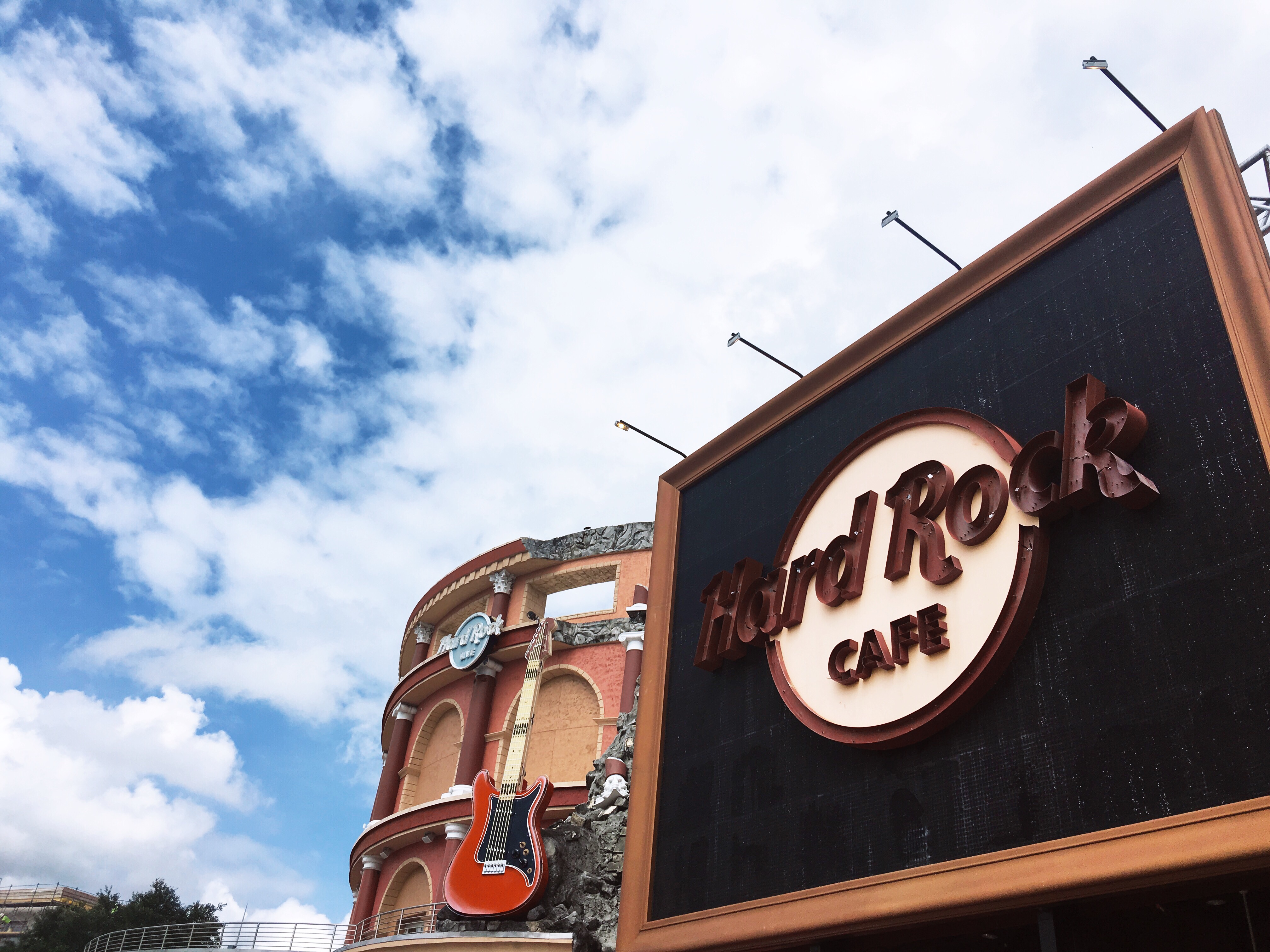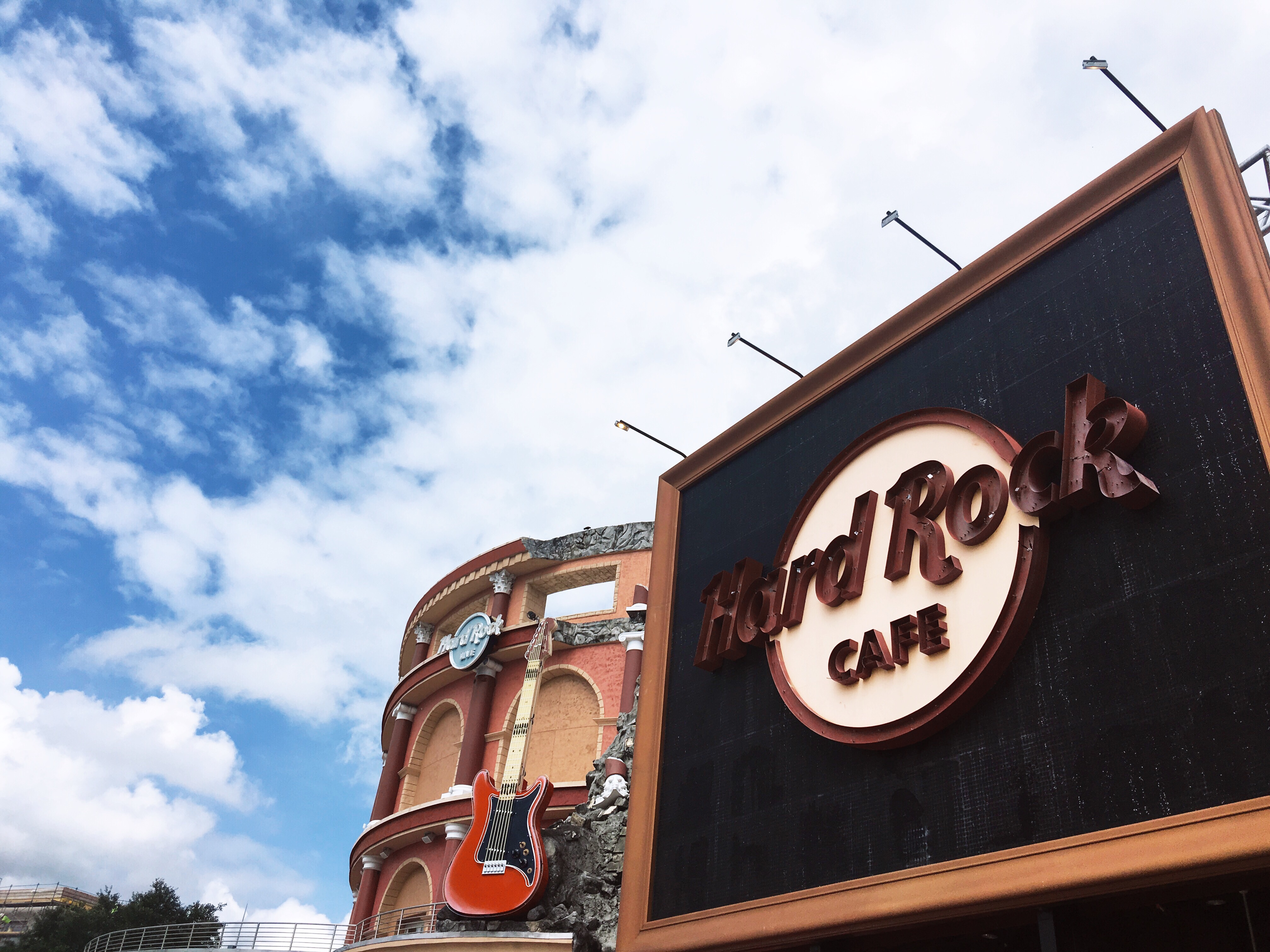 My Dad and I rarely get to spend Father's Day together. The distance keeps us apart on most years, but not this year. My parents were visiting for a week to see the kids and I actually got some alone time with my Dad one day while the kids were at school. I decided to make a break for it and head to a restaurant that I knew he would LOVE!


The Hard Rock Cafe in Orlando was the perfect place for us!  My Dad is a huge fan of music, in general, and loves music history. A teacher from the mid-west, my Dad would always jam out on weekends listening to his records and blasting the Beatles, Bruce Springsteen or ACDC.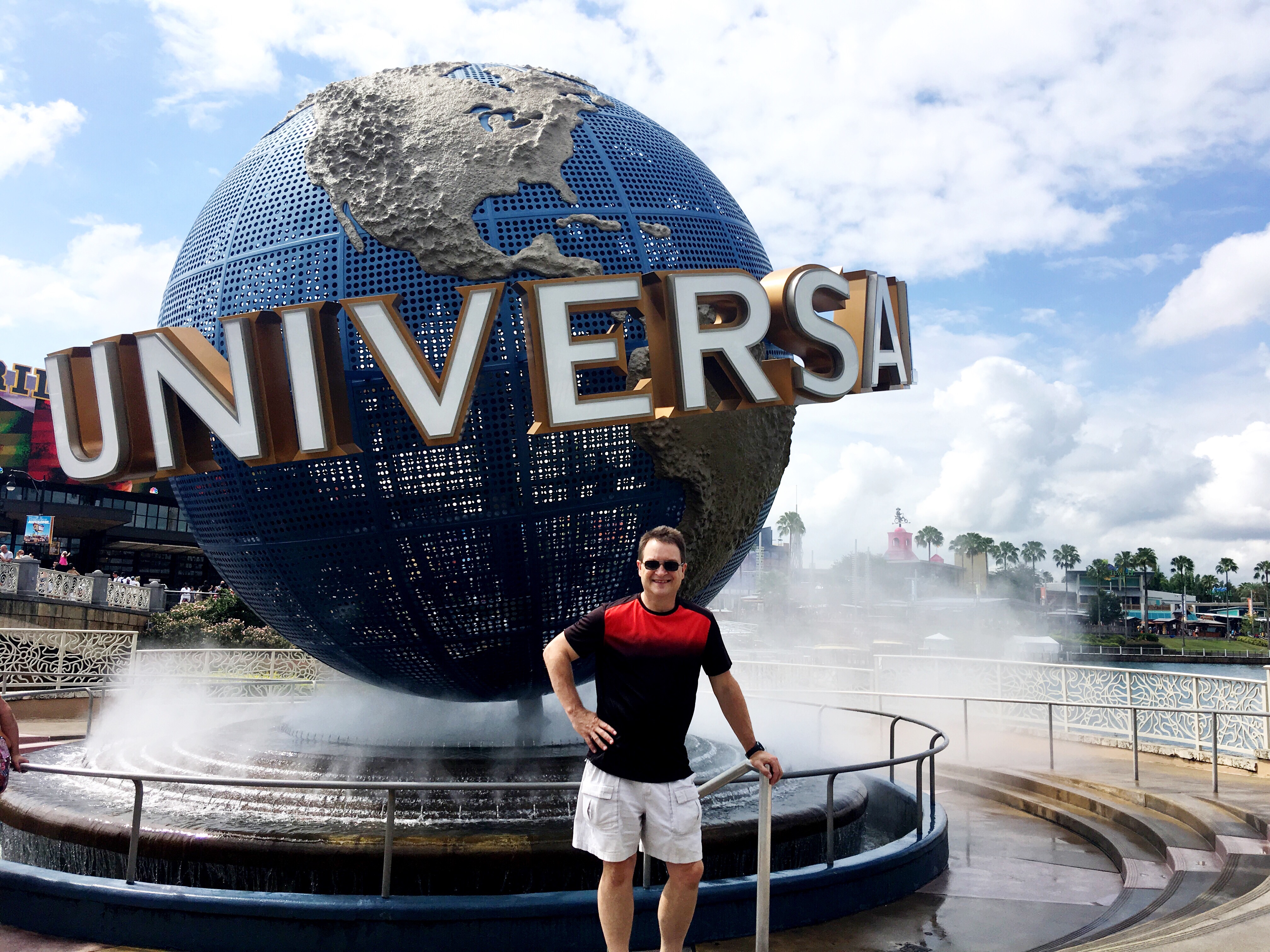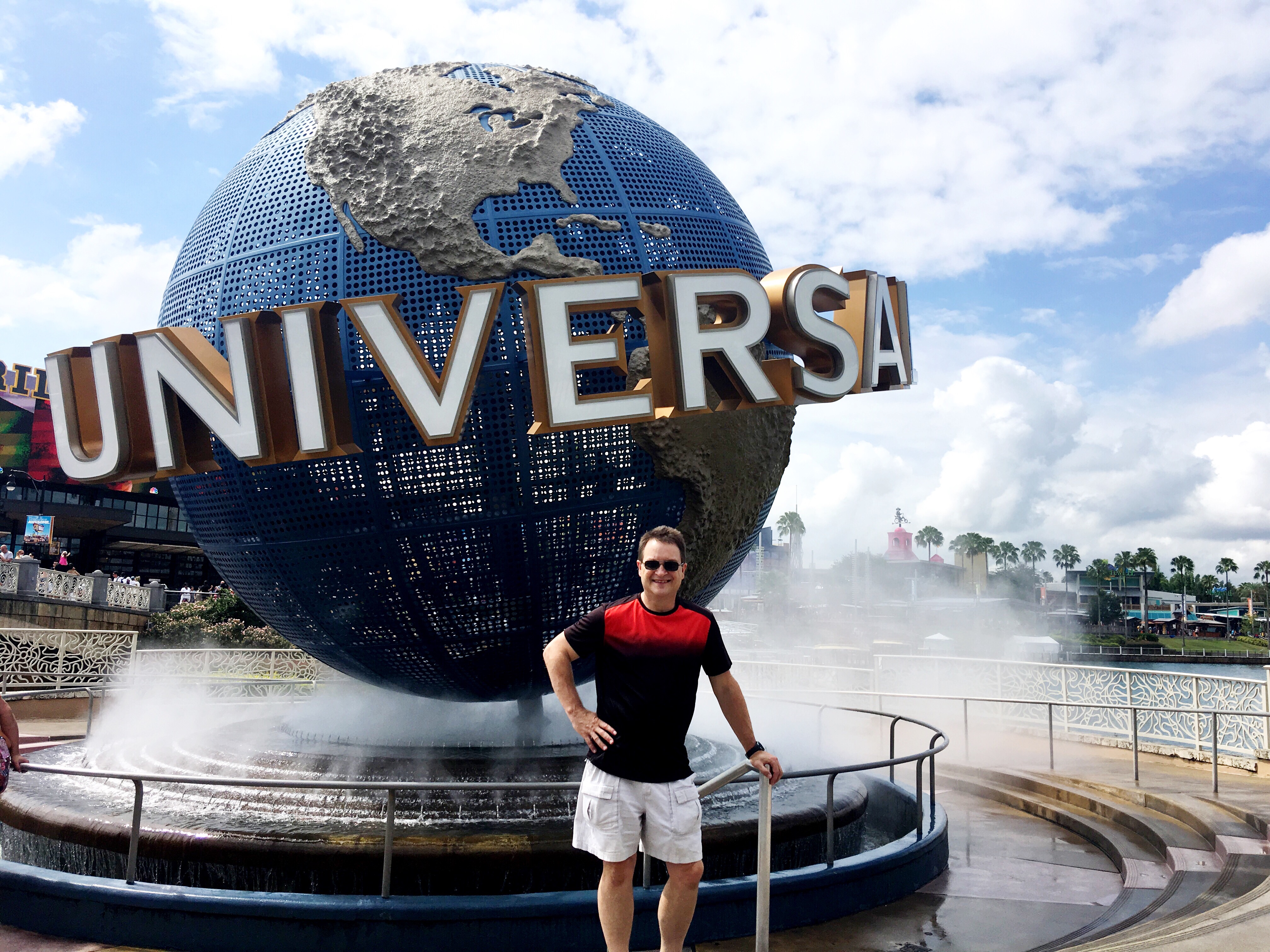 We hadn't been to Universal Studios Orlando since I was 9. We reminisced about all the fun we had on vacation at Universal Studios and which rides were still there. It was fun laughing about eating at Mel's Diner and riding Back to the Future.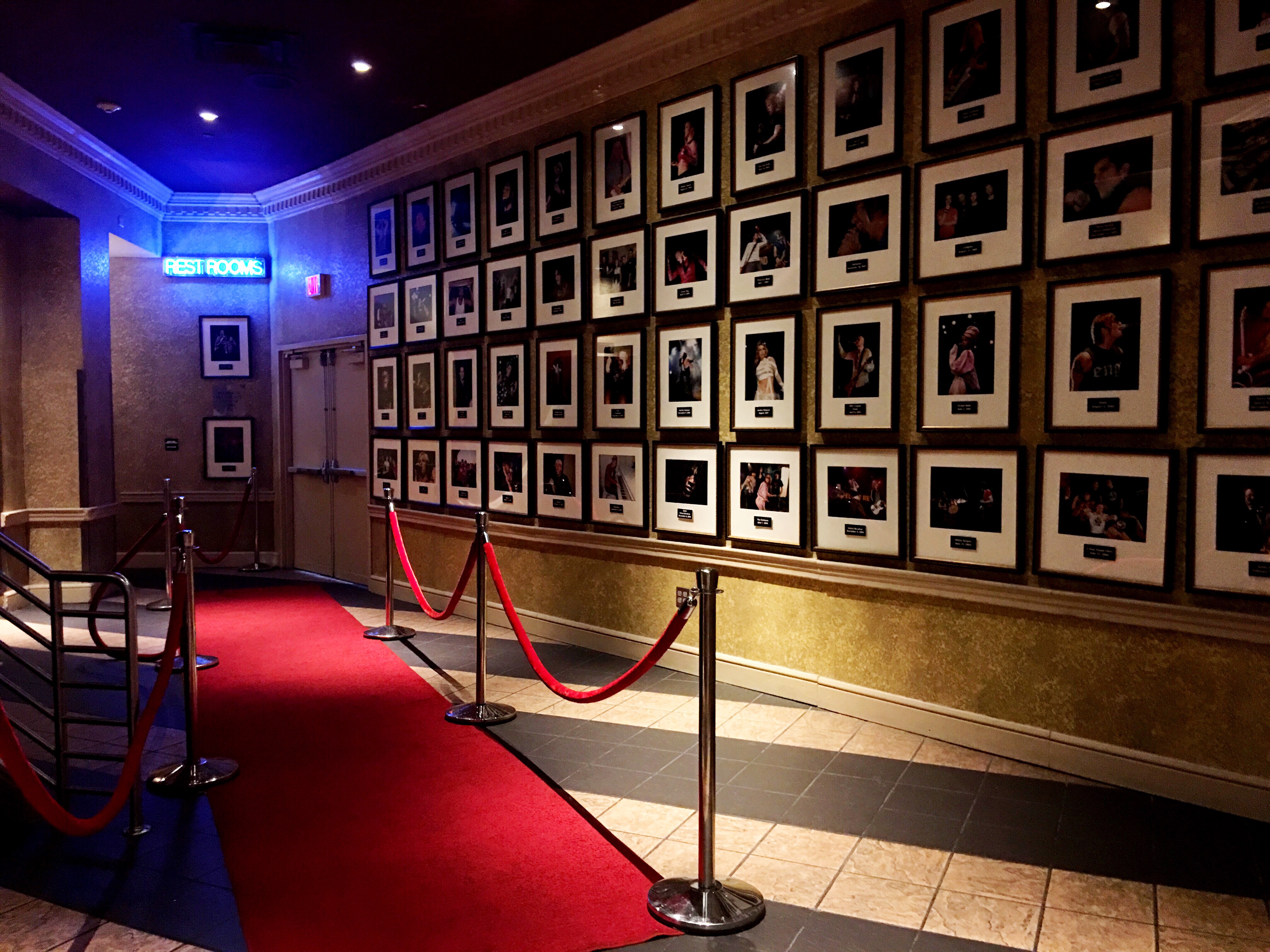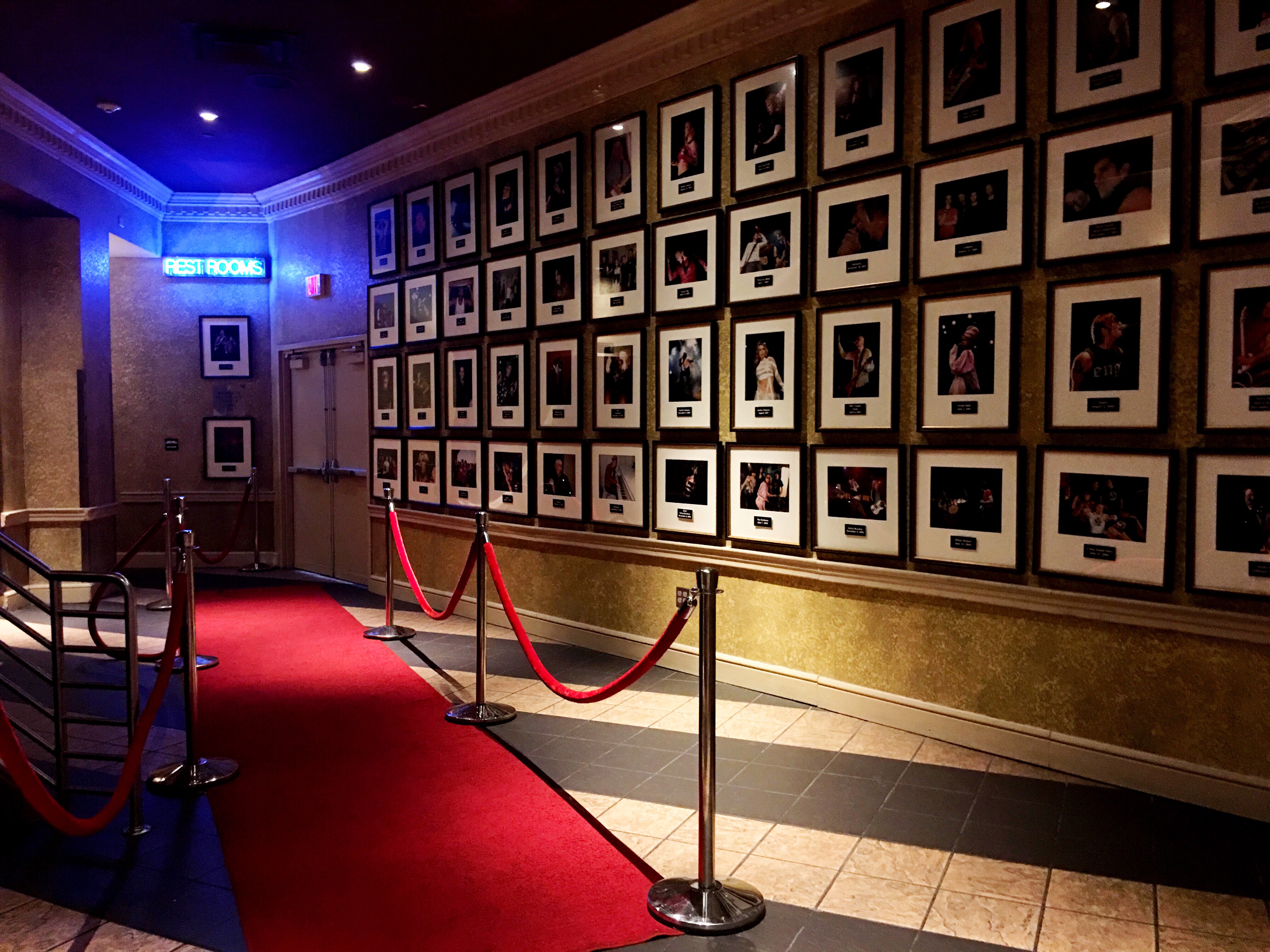 We arrived around 11 (we only had a short time to go eat because we had to get the kids at car pick up) so we immediately got a table as there wasn't a line…yet. A man outside told us if we wanted to come back at 2pm for the VIBE Tour that was free (What? Something FREE?!) we could. I asked a little more about what the tour was and I could see my Dad's face light up. Before we got seated, I asked if there was a way that we could have the short short version of the tour as we wouldn't be able to stay until 2pm. She asked around and the same guy who told us about the tour was nice enough to take us around.
This is one of four Hard Rock Live in the world that has a live venue for smaller concerts. They can hold 3,000 people for a standing concert. We walked through the venue and upstairs to room 71 (significant because that was the year Hard Rock opened). This was where we were told musicians hang out prior to shows, etc.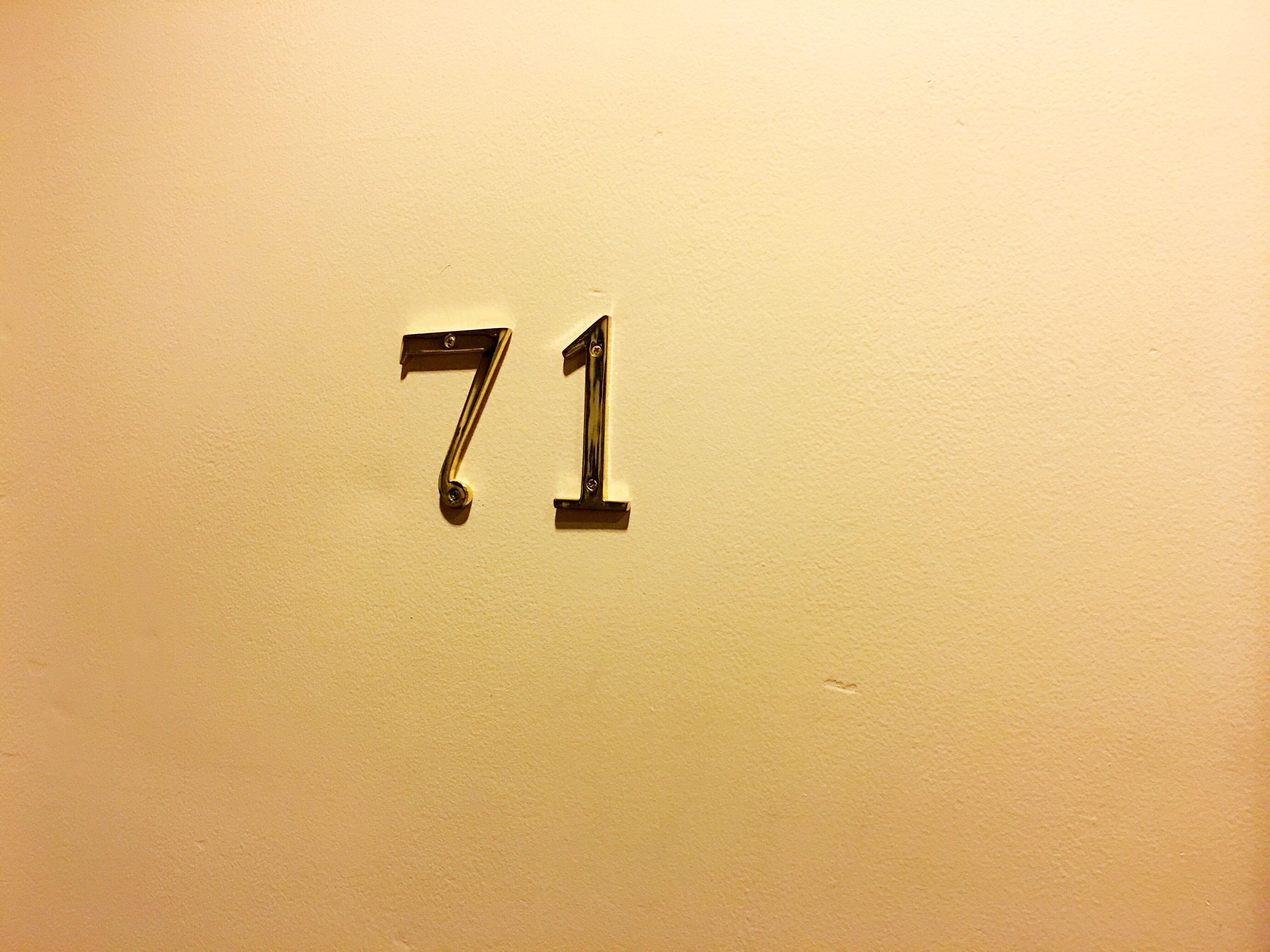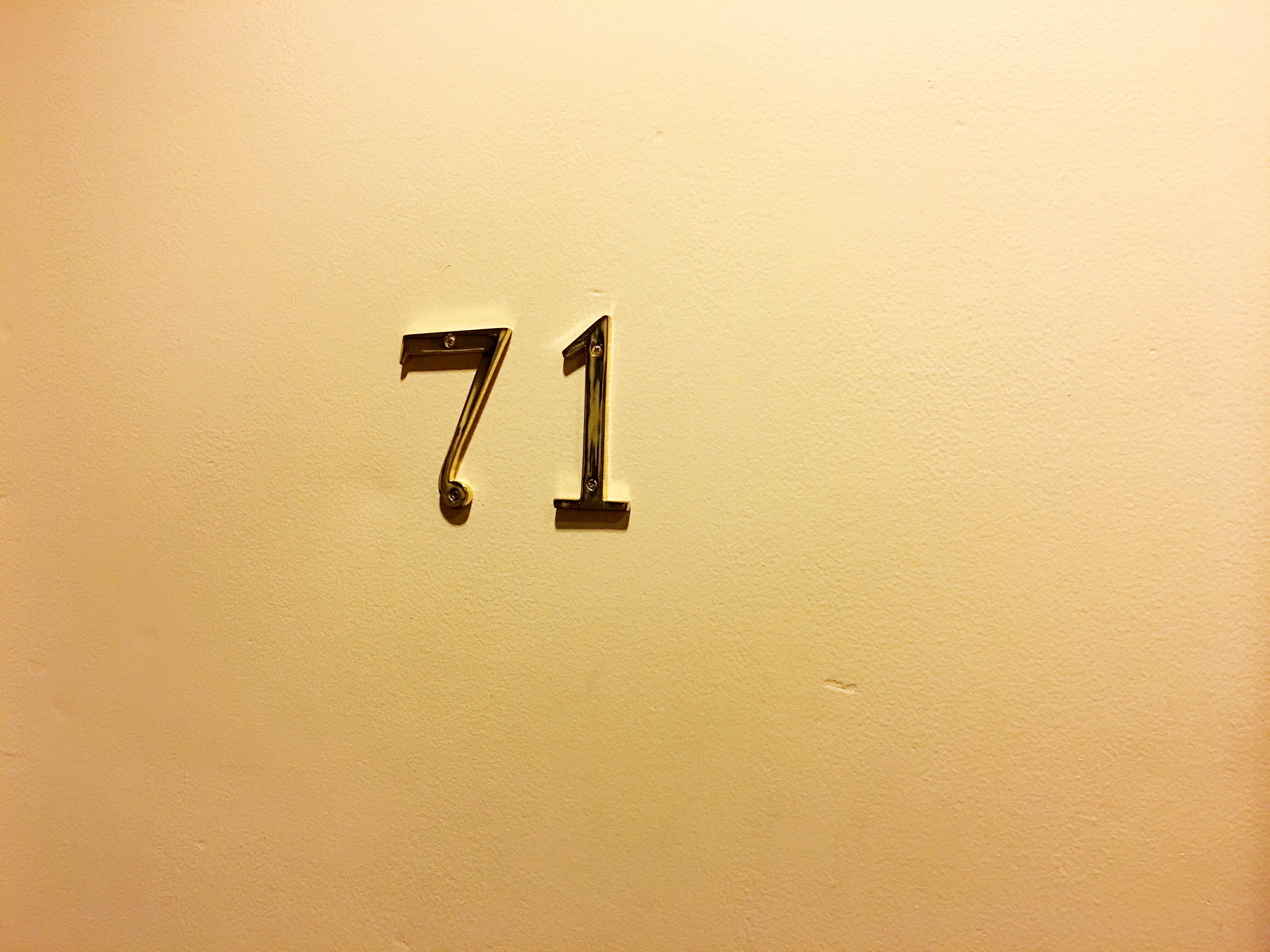 Behind the door was The John Lennon Room. The entire room was white. A tribute to the 1968 "White Album" also know as The Beatles. "The colourful artwork that had adorned Sgt. Pepper's Lonely Hearts Club Band and Magical Mystery Tour albums was absent here."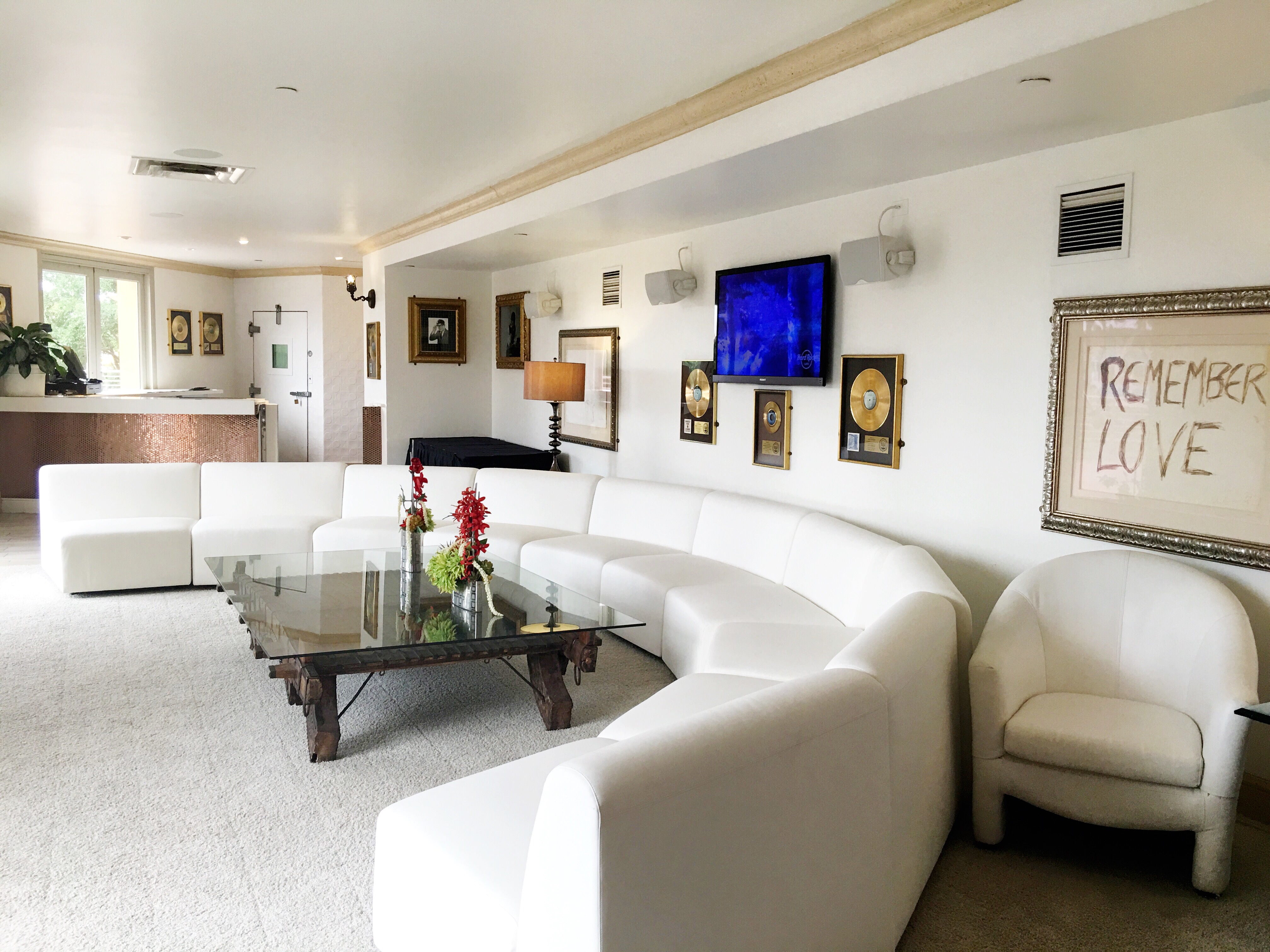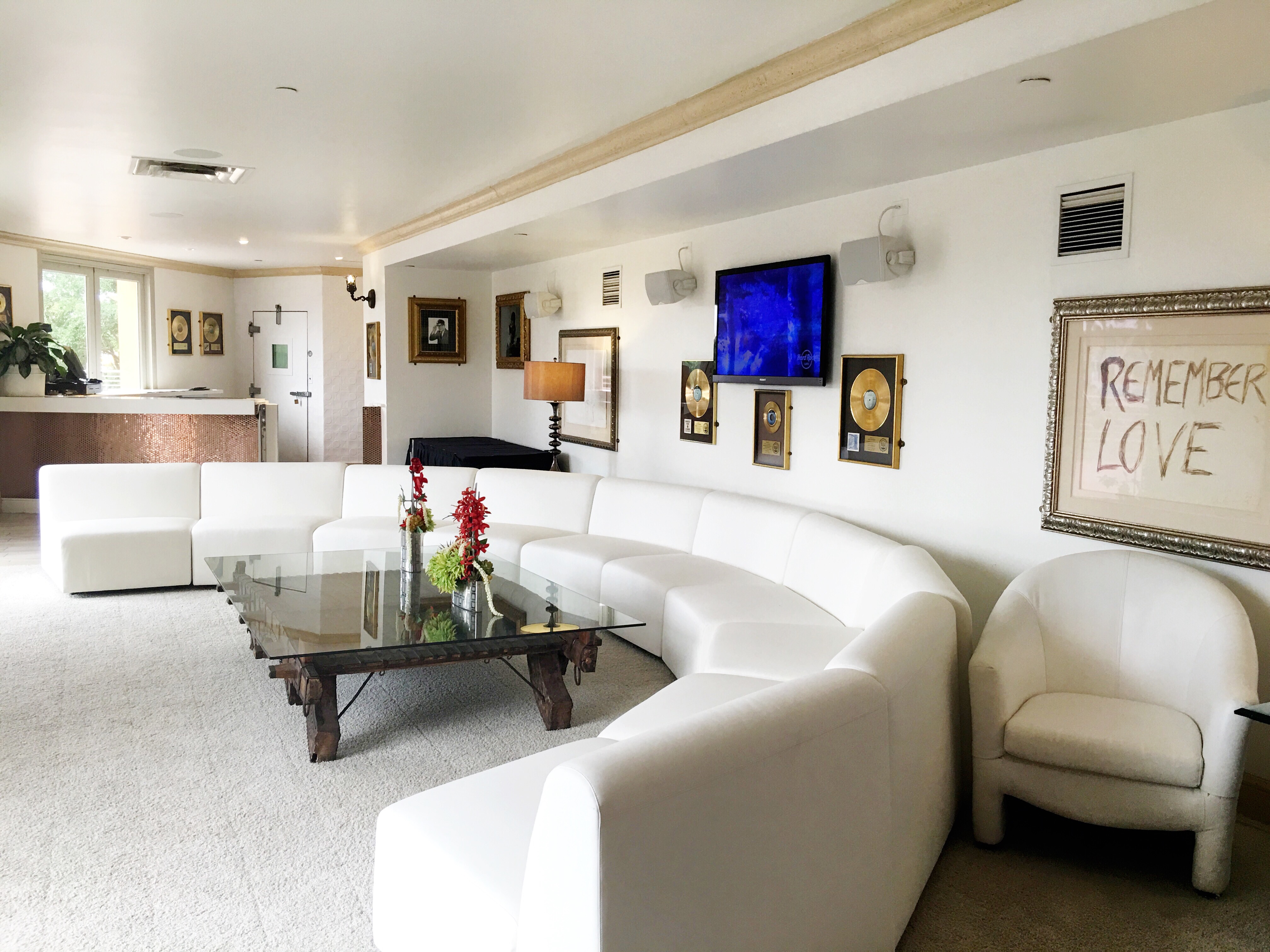 The room was filled with memorbilia from the Beatles and were many never-before-seen pieces that my Dad, the ULTIMATE Beatles fan was admiring. This might have been the coolest thing I have ever done for my Dad (and I didn't event know what we would stumble upon that day.)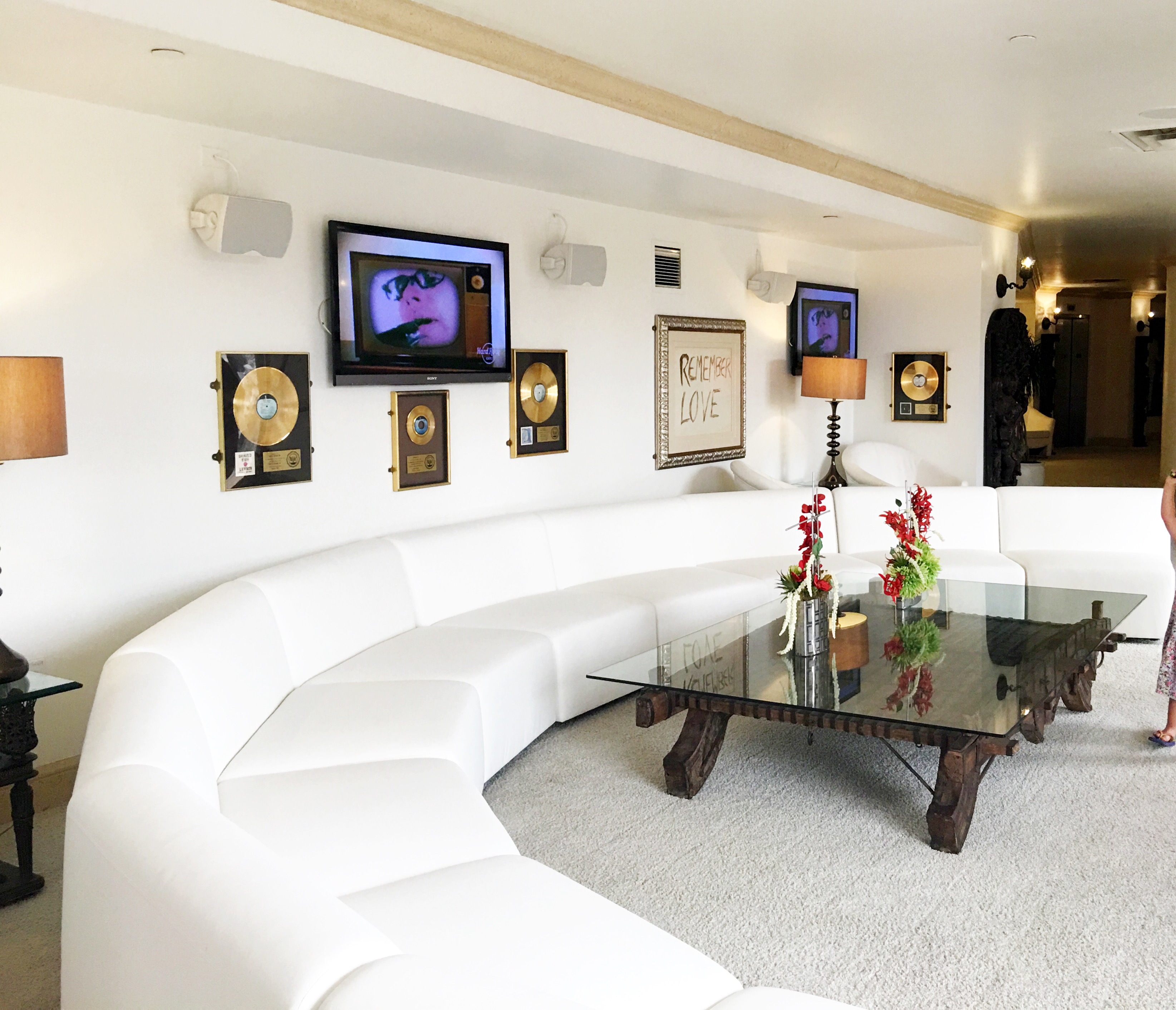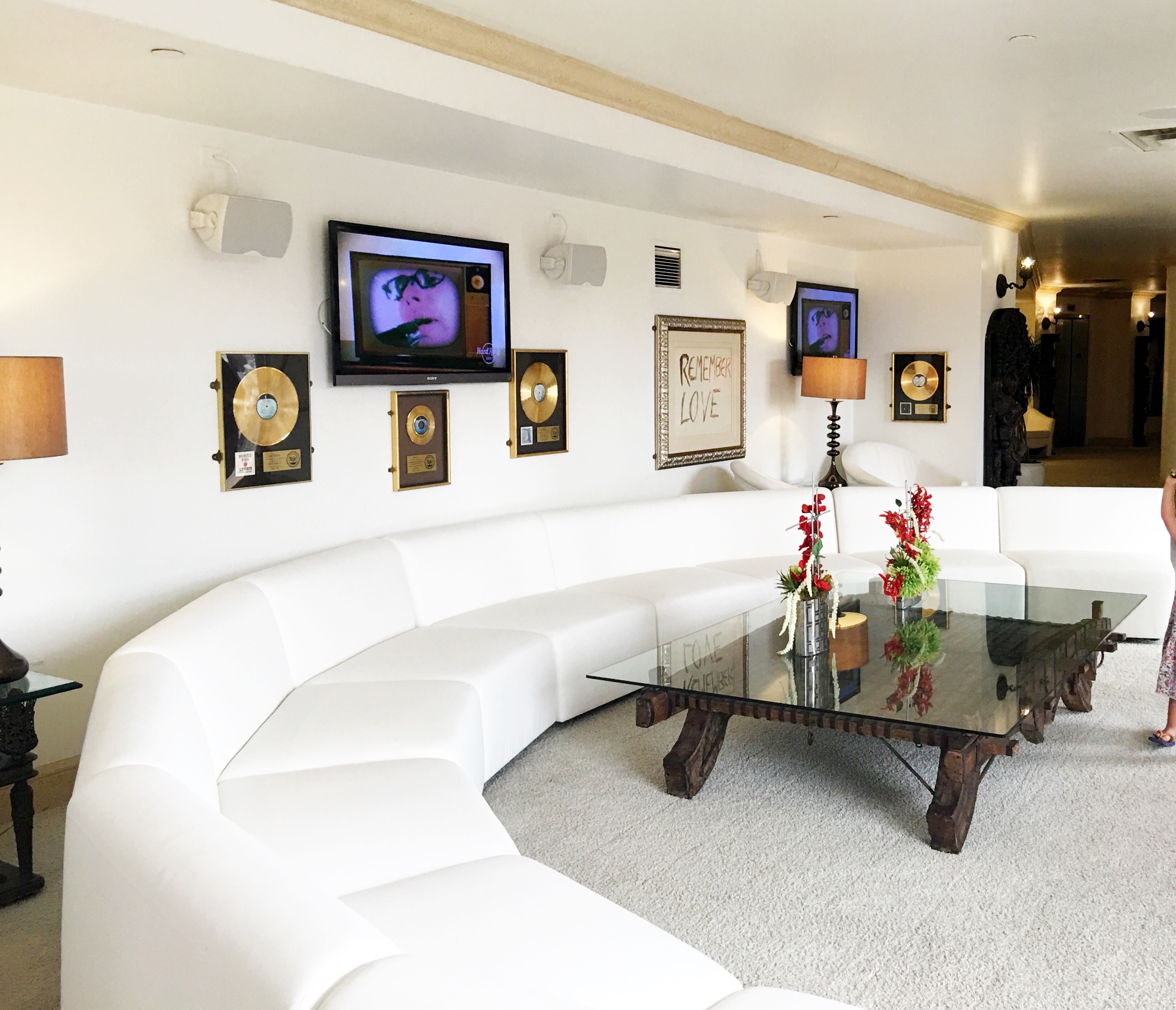 We could have spent hours in there looking over each piece and pondering the significance that it had. Who it belonged to. Who else had been in the presence of the artifacts that were now in our presence. It was a museum and a tribute to John Lennon and all the piece in this collection were donated by Yoko Ono Lennon. For eight years, Hard Rock International has teamed up with Yoko Ono and Why Hunger for the IMAGINE THERE'S NO HUNGER CAMPAIGN.  "Hard Rock's IMAGINE THERE'S NO HUNGER campaign challenges us to help change the lives of hungry children and families all across the globe," said Yoko Ono Lennon. "Together, we can work to create a hunger-free existence for all, and realize the peaceful world my husband, John Lennon, envisioned."
She has donated all these items from her personal collection. It's truly an inspiring collection and free to be viewed here in Orlando. (You just have to know to ask!)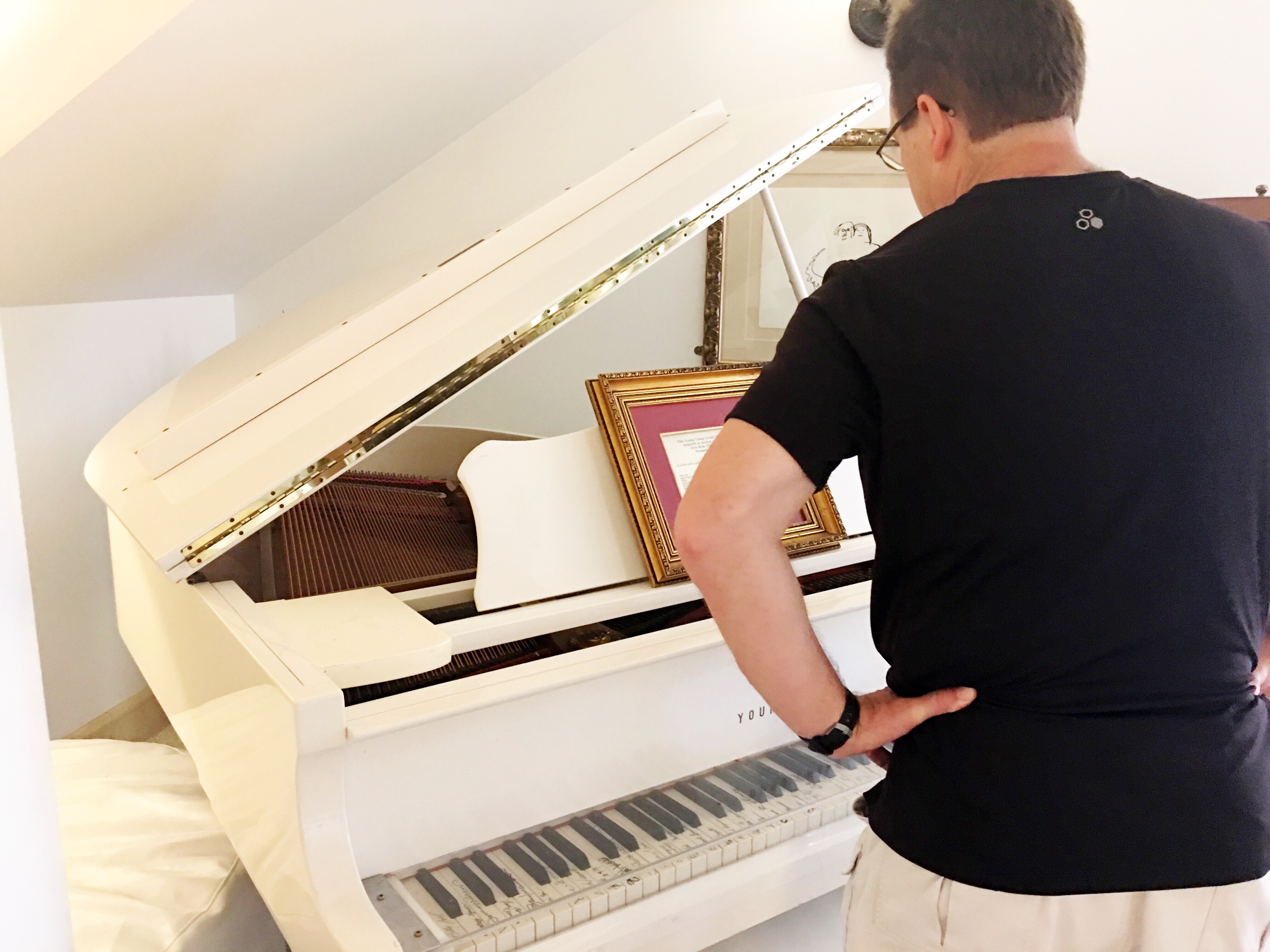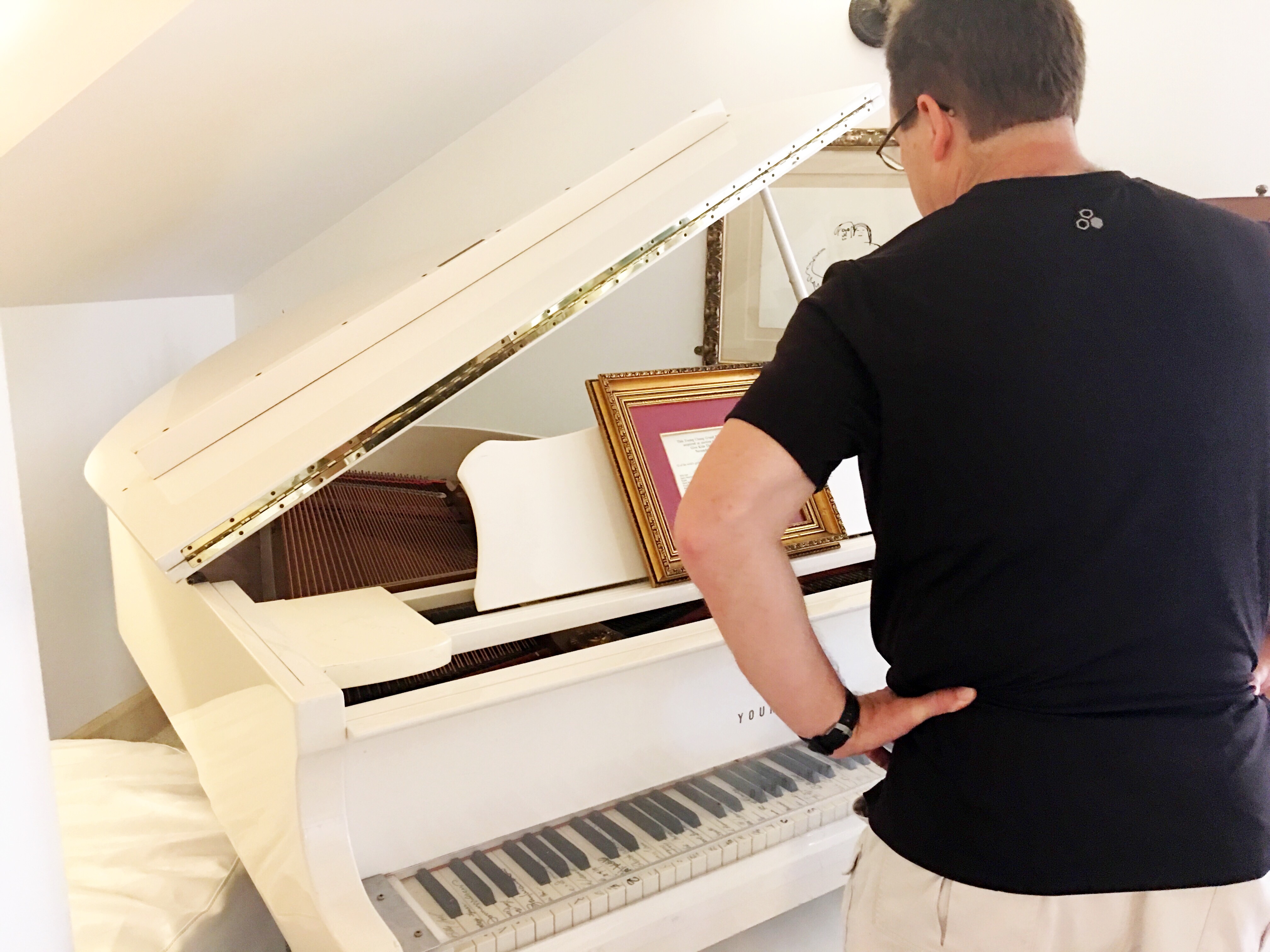 We took a detour through the restaurant where even more memorabilia is displayed for all guests to see while dining. Hard Rock is such an international brand that each time you visit them, all over the world, you'll see new things because everything is one of a kind. This is such a cool experience for any music fan. We love going to the Hard Rock Cafe's when we are visiting other cities too!
When we finally sat down to eat, we were starving!  And good thing too!  Over 150 artisian chefs from all over the world, those who run the famed Hard Rock Cafes, competed in a burger creation contest to showcase their talents along with local flavor. The burgers that won over the Hard Rock culinary team would be placed on the World Tour menu- in true rock star fashion. If you like burgers and enjoy new and unique flavors you are going to want to make sure you have a ticket, I mean a reservation, at your local Hard Rock Cafe, before they are gone (June 30th.)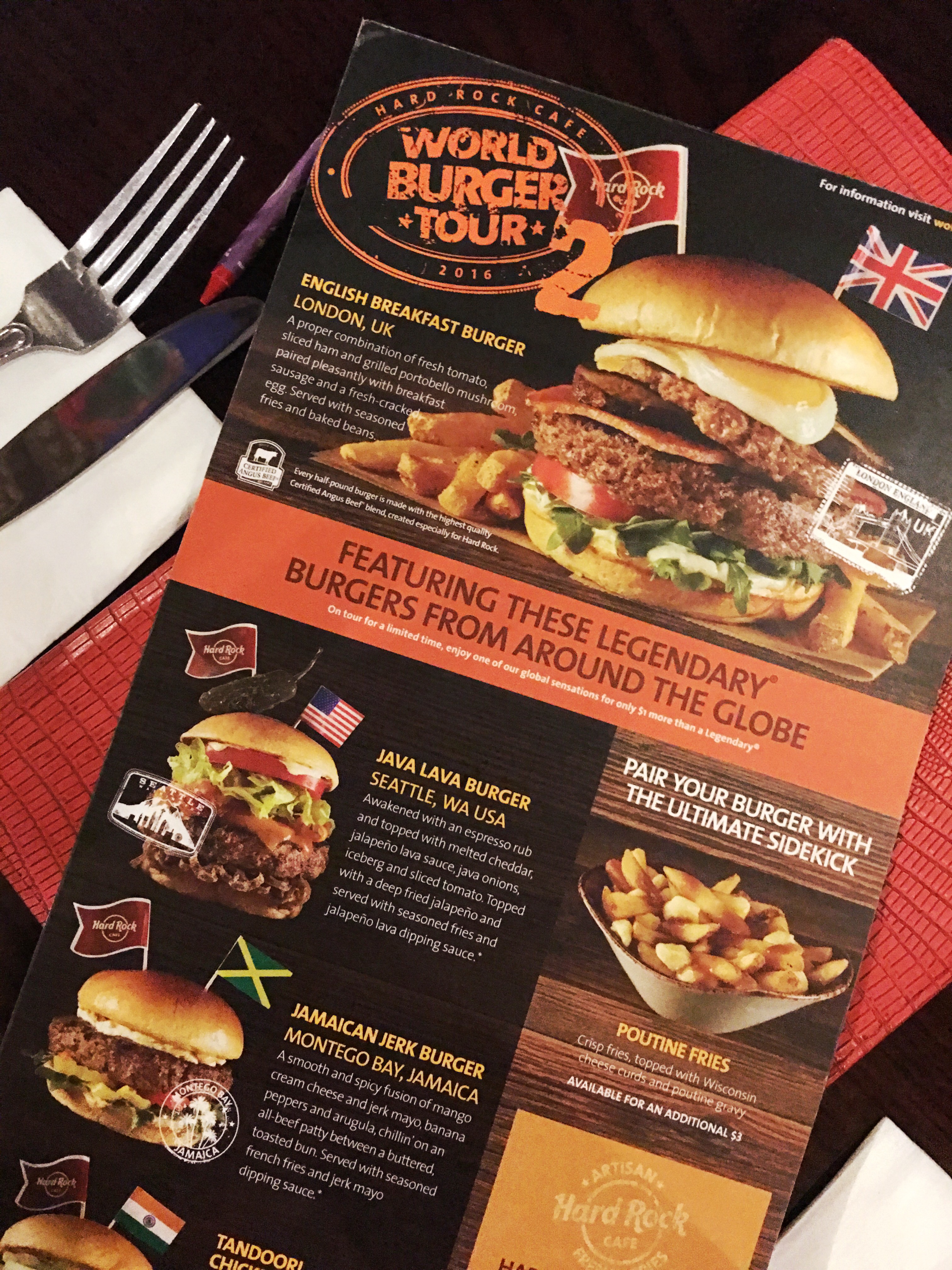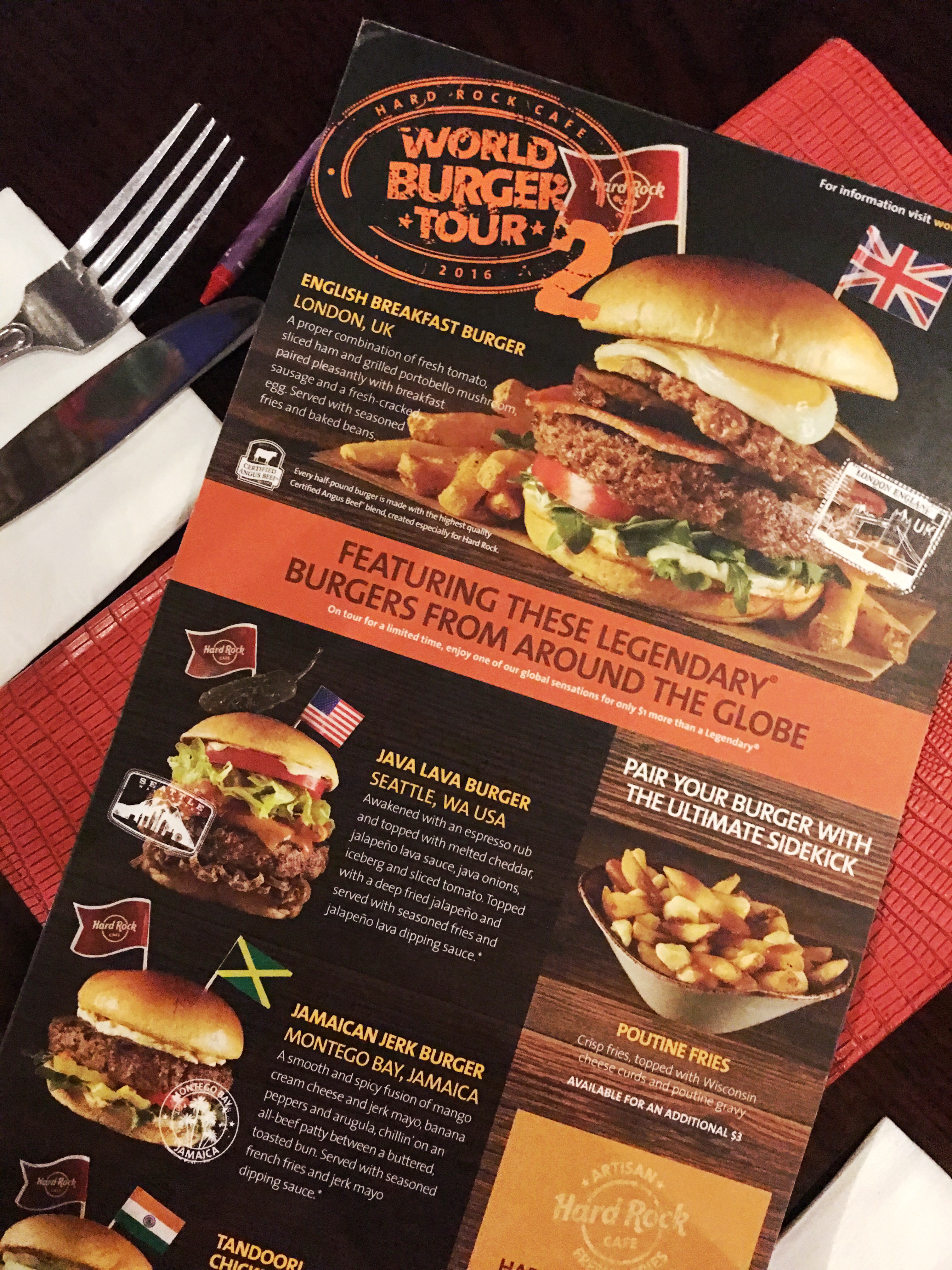 I went with the Java Lava burger from Seattle (I know, I didn't go far) but OMG!  I am also a vegetarian so I asked for it to be substituted with a veggie burger. This burger was one of the best I've had in a long time!!!  The artisan fires with parmesan cheese were out of this world.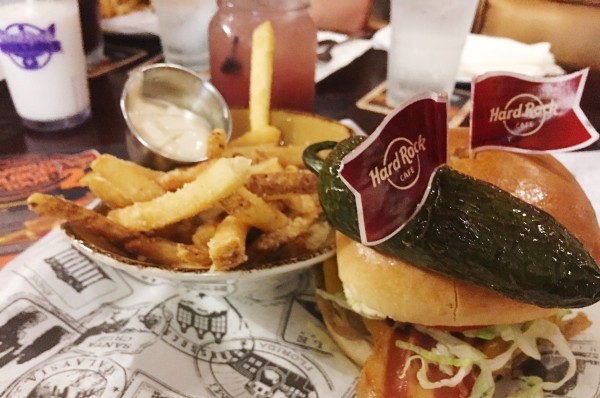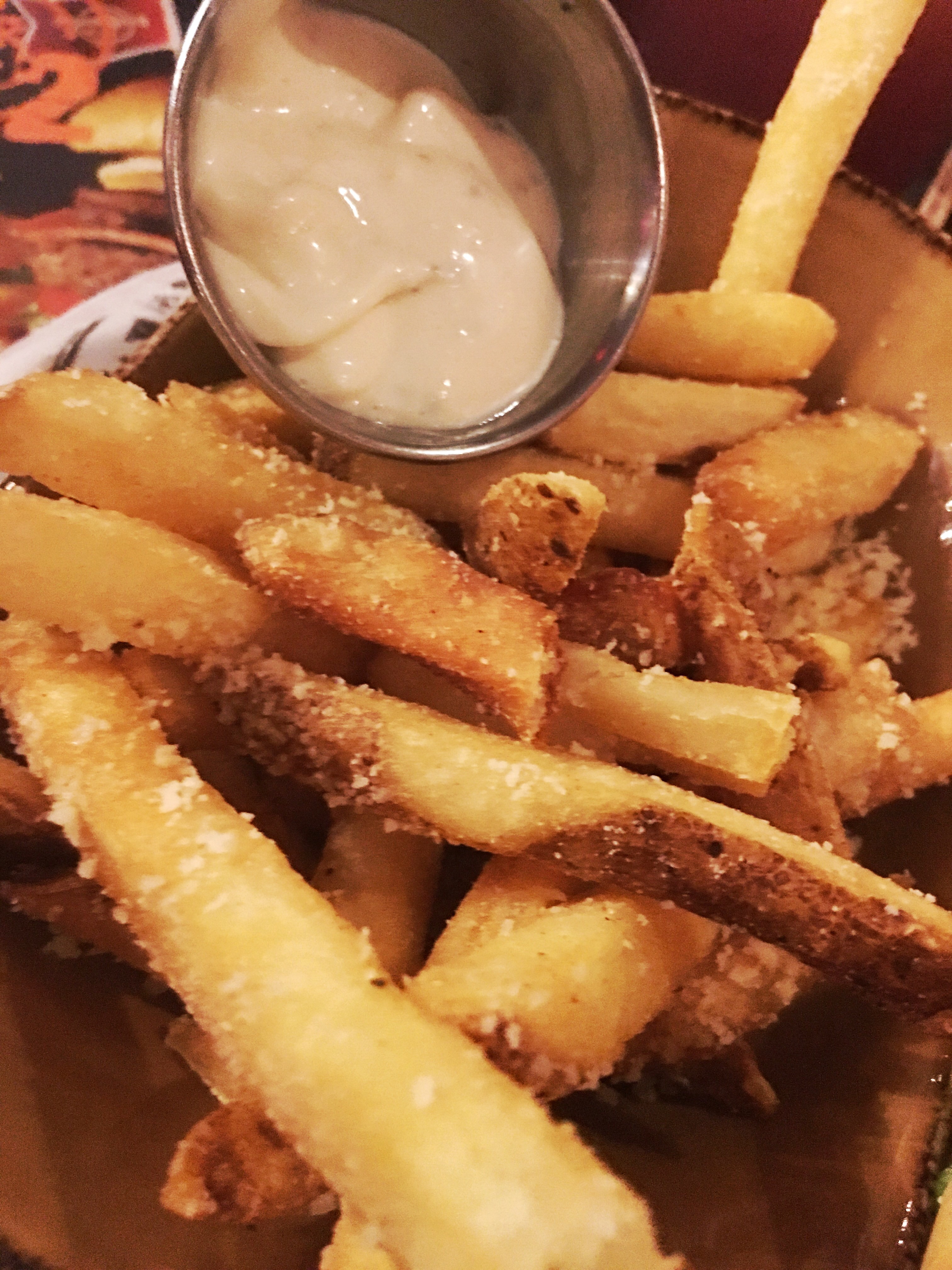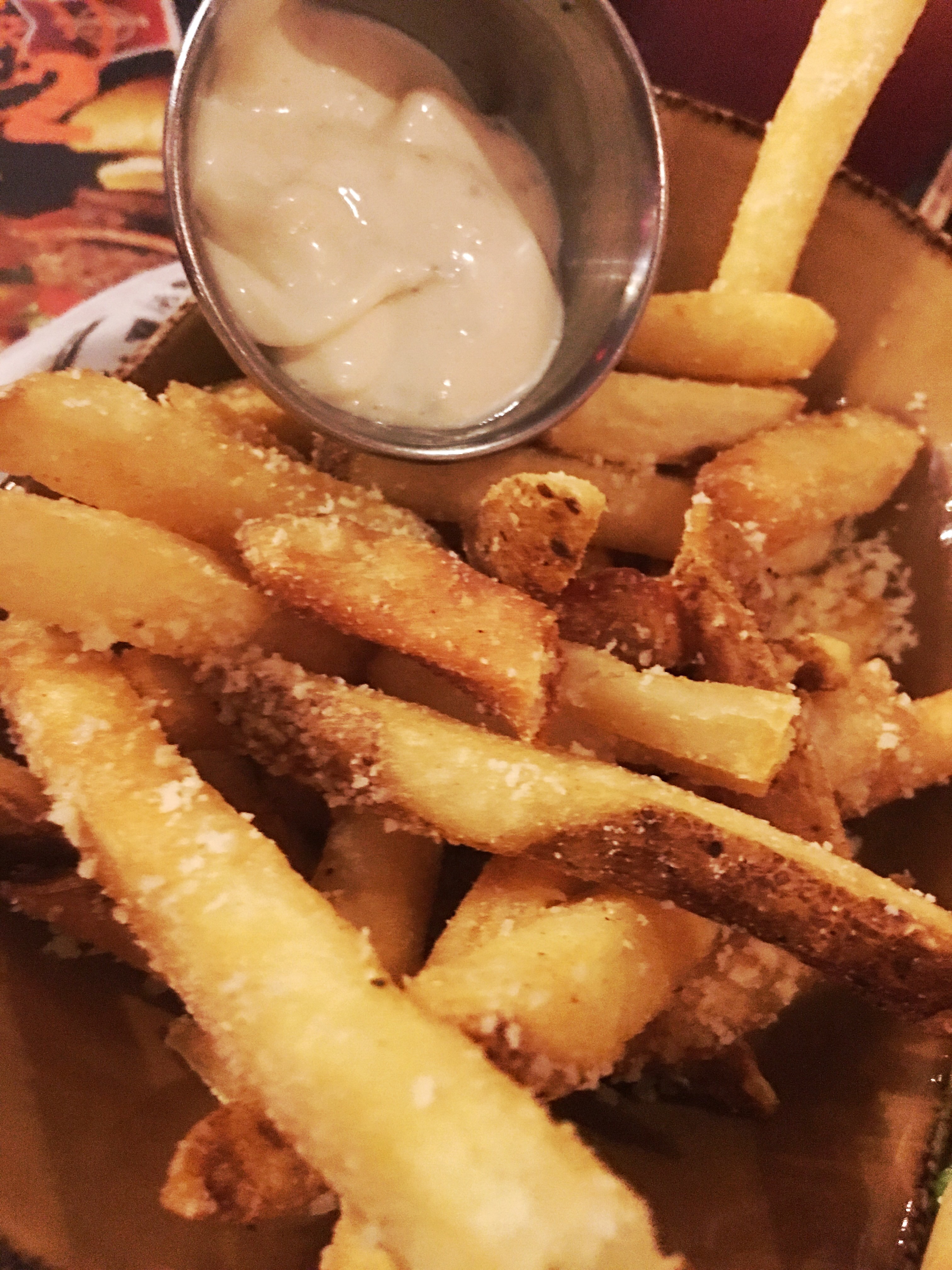 So if you are headed to the famed Universal Studios Orlando for a weekend, day or happen to live close, I would definitely stop in (the World Burger Tour lasts until June 30th) and spend some time with the one you love.
Insider Tip: If you are trying to get to the park early, Hard Rock Cafe Orlando is now serving breakfast from 8:30am to 11am!
Happy Father's Day to the best Dad in the whole wide world!  I am thankful every day that you've given me the world. What a fun day we had!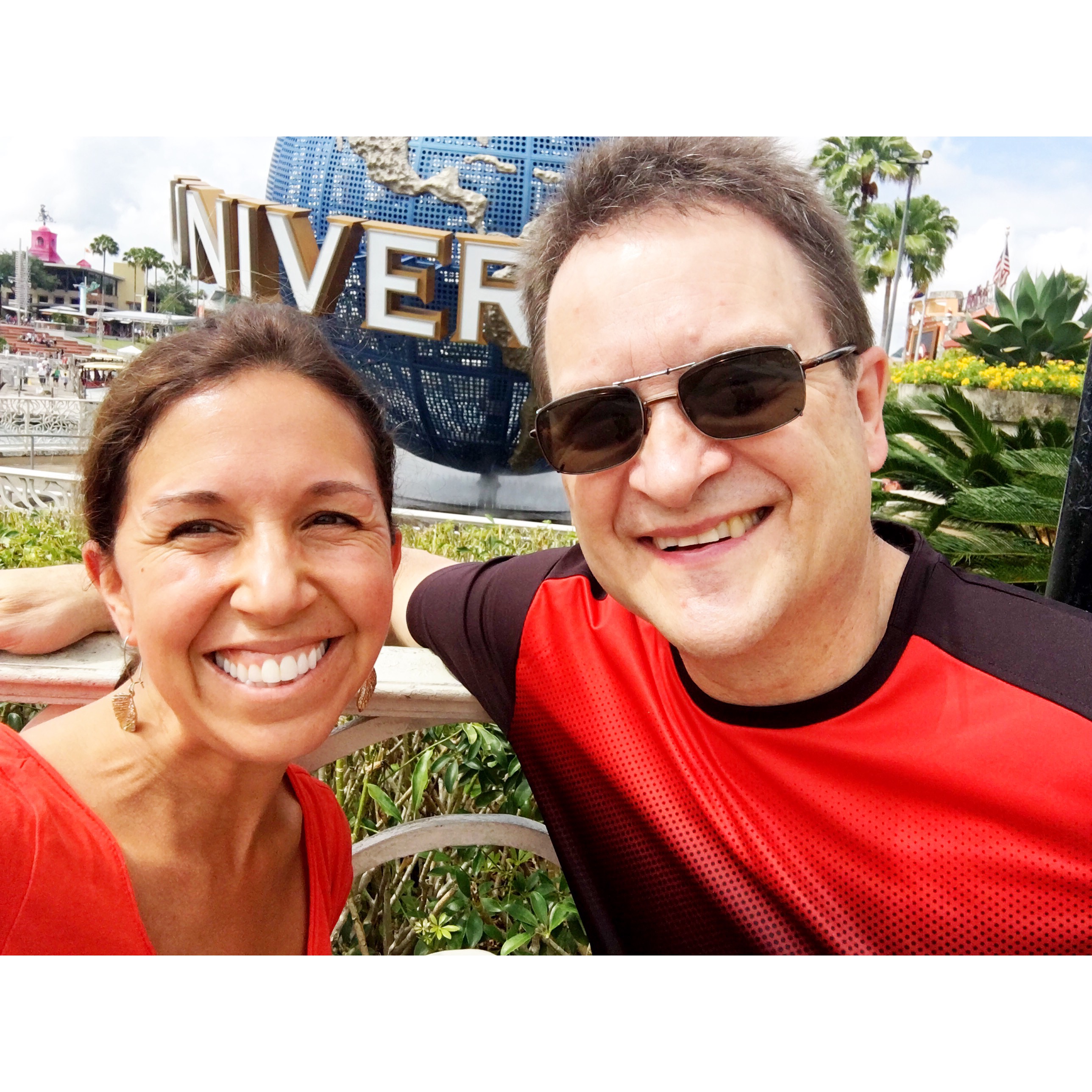 Disclaimer: I was provided a gift card by Hard Rock International for the purpose of this review.