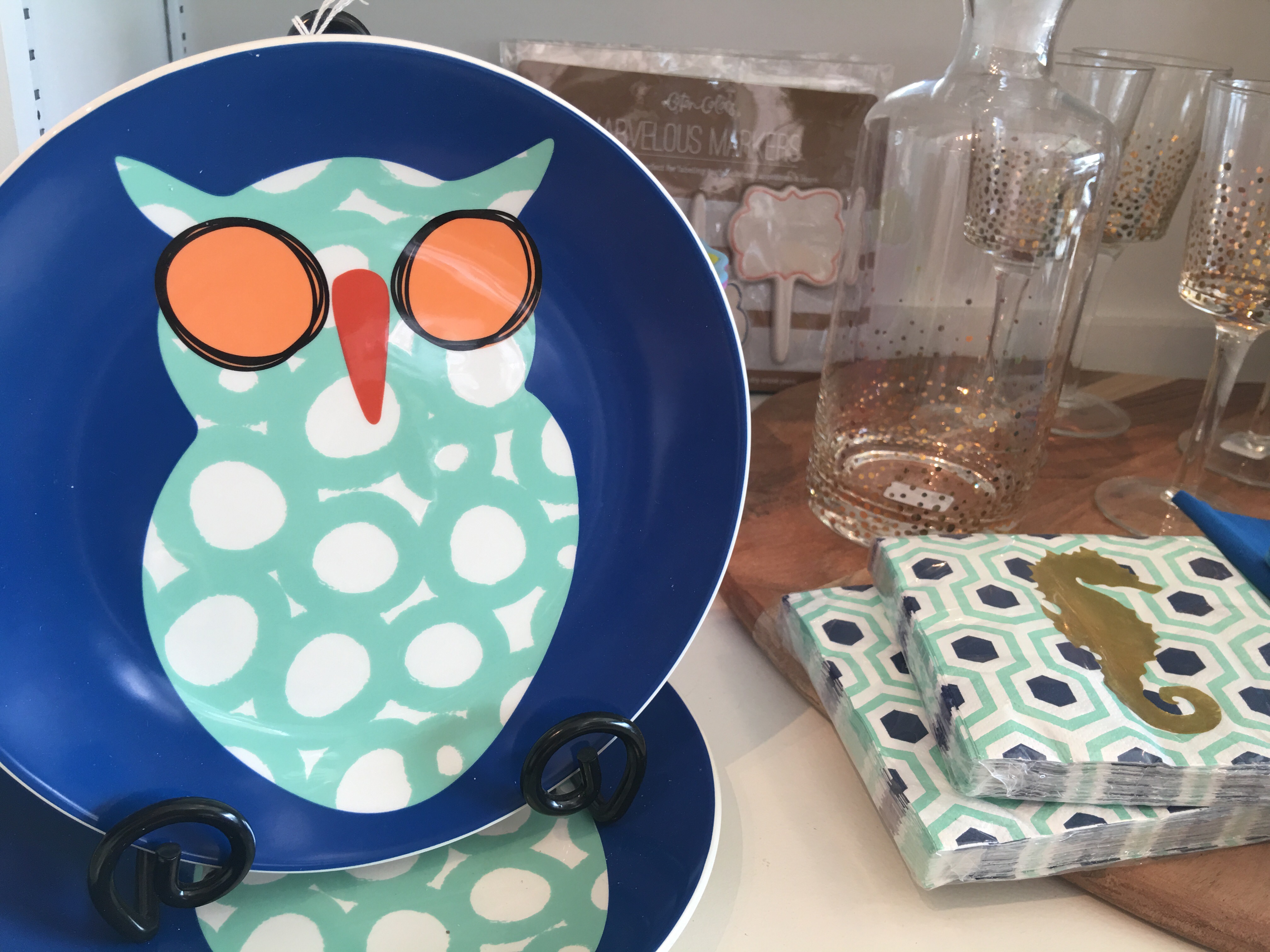 It's time to celebrate everything in style, Tampa!  Coton Colors, a beautifully stylish boutique has set up shop in South Tampa (they have been in Tampa for eight years but have moved recently) as one of two flagship stores. Designer Laura Johnson's motto has always been: "never miss an opportunity to celebrate every day," and through here colorful collection of dining, entertaining and "happy everything" lines, she's bringing a smile to tablescapes everywhere!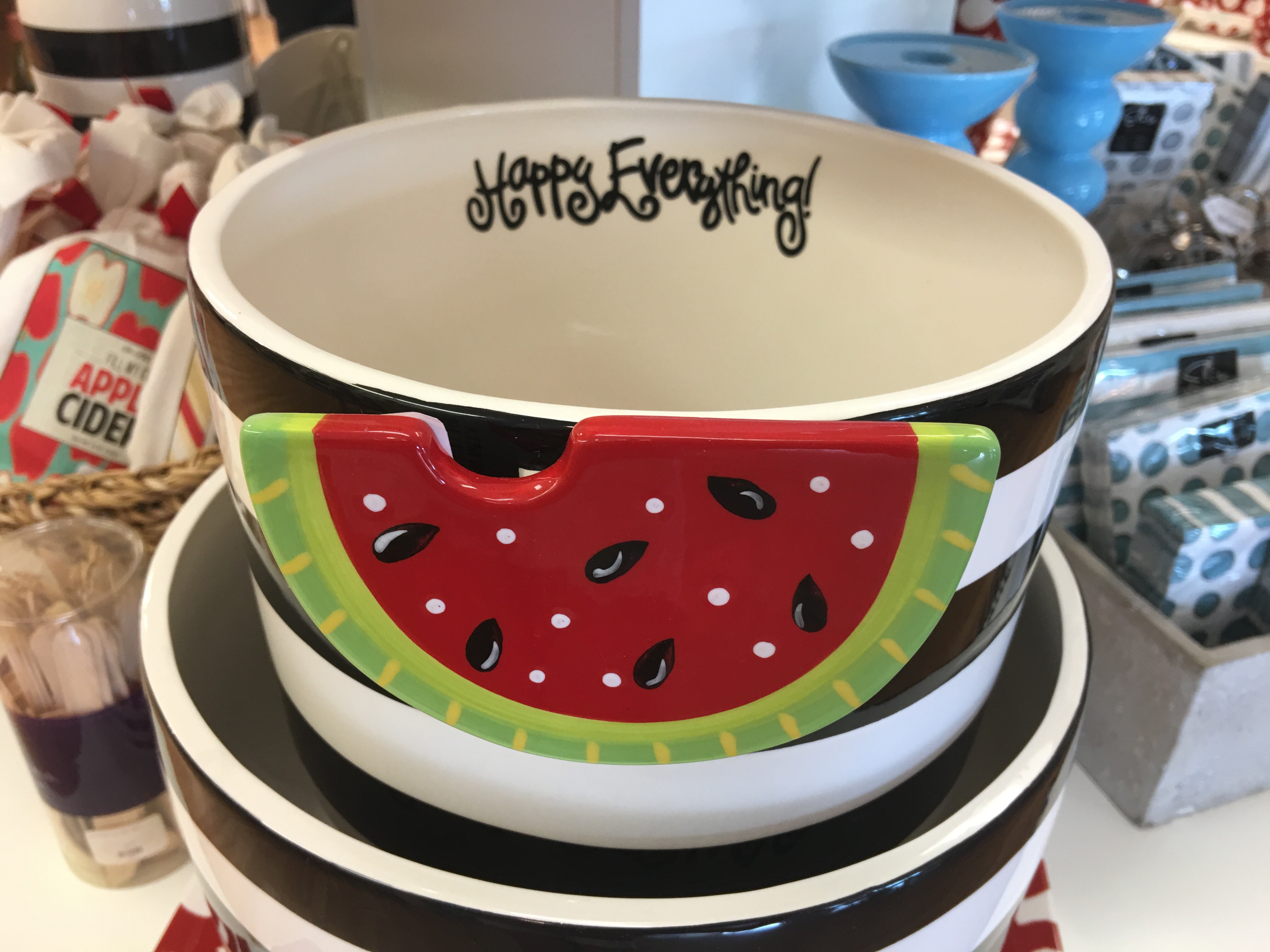 The entire store is a beautiful reminder to celebrate moments, big and small. Her pieces are bold and colorful, and make great conversation pieces when set out, even for the smallest celebration or special moment.
There are many ways to personalize each item as they offer onsite and day of personalizing (of course holidays will require a few extra days). The most unique pieces that I discovered are the bases and mini-bases. These are items that have a velcro patch that allows you to change out the decor for the piece!  Their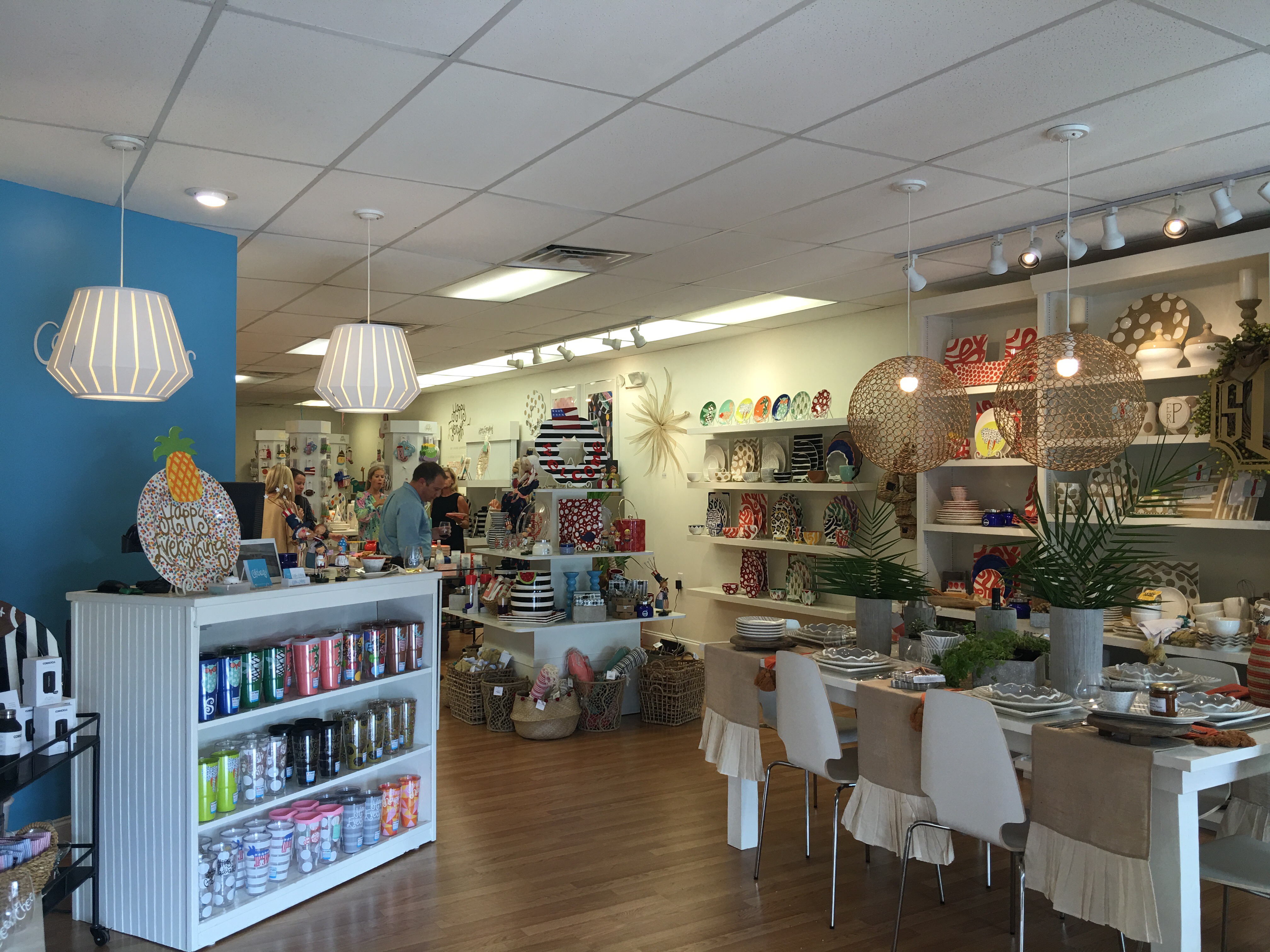 Their Tampa store is located on South Dale Mabry Highway, just north of Plant High School.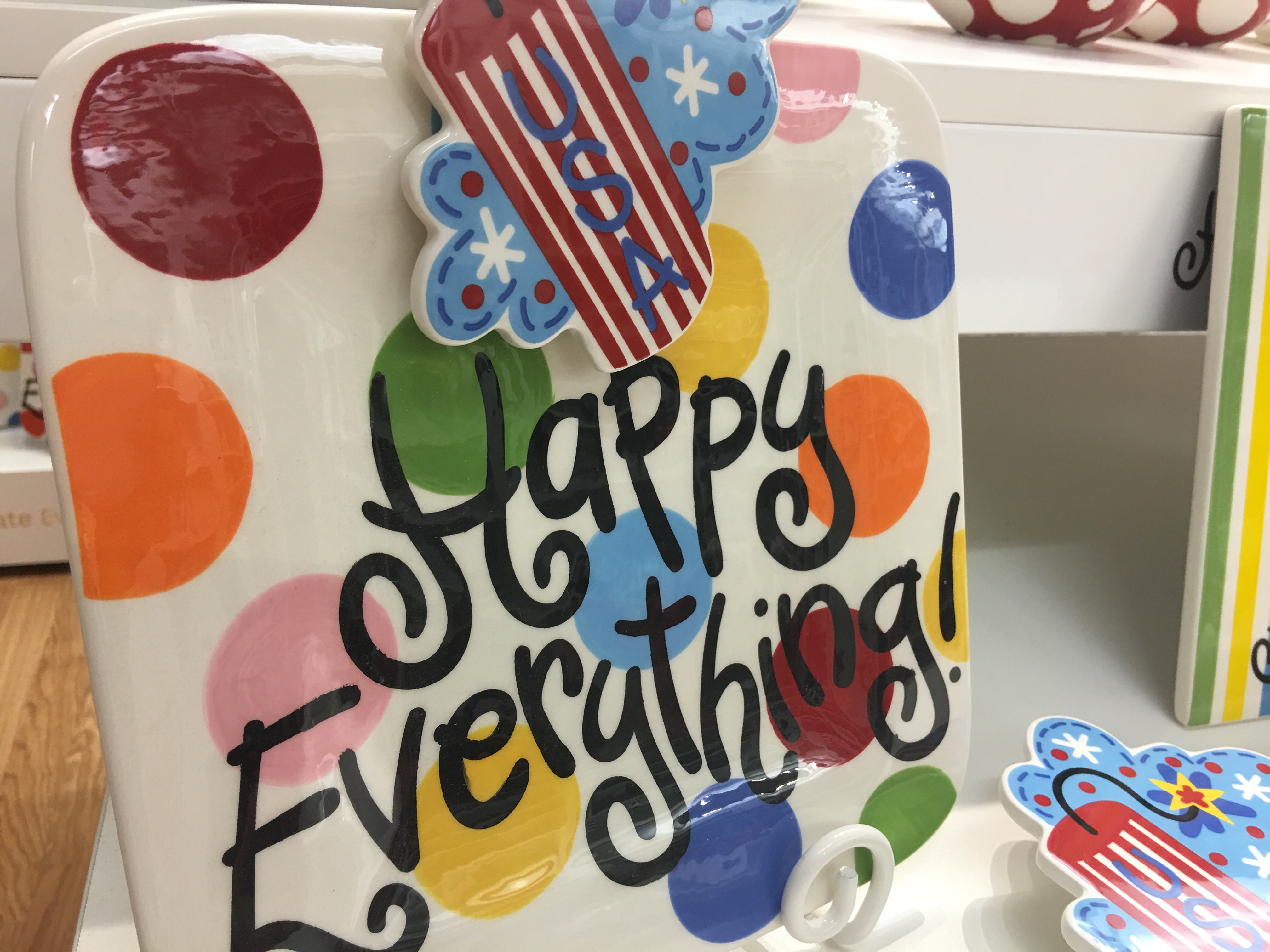 We also fell in love with their Happy Everything collection. Everything from plates, bases, Tervis Tumblers and notepads have this cute design that just makes you smile.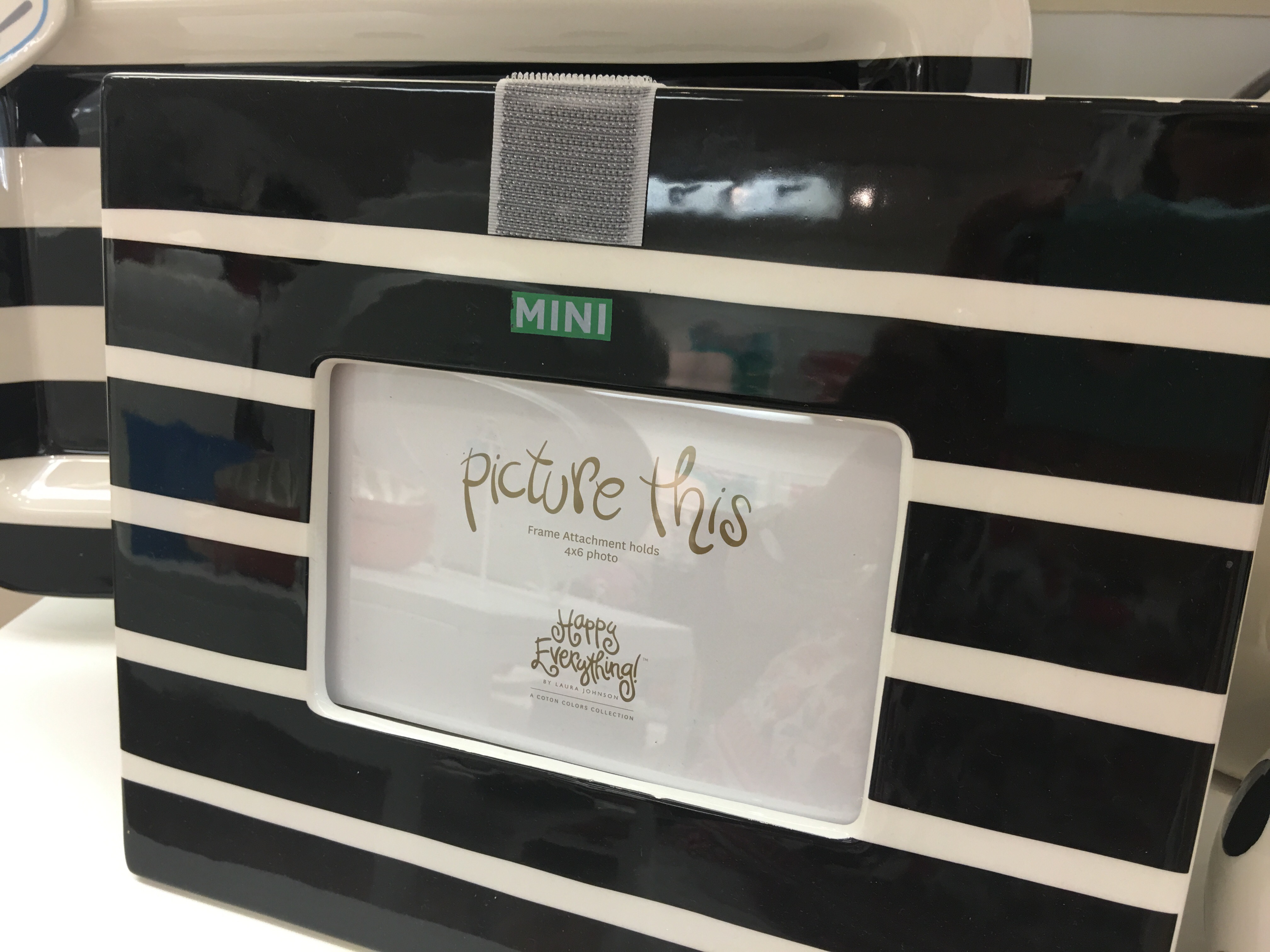 As I recently attended the grand opening of their new location, I had the chance to speak to Laura and we chatted about these fun pieces that seem to be a perfect fit for anyone's home, as you'll always be in style! These make great teacher gifts too, as you can add to her/his attachments by collectively purchasing the larger piece and adding more seasonal pieces for her to use through out the year!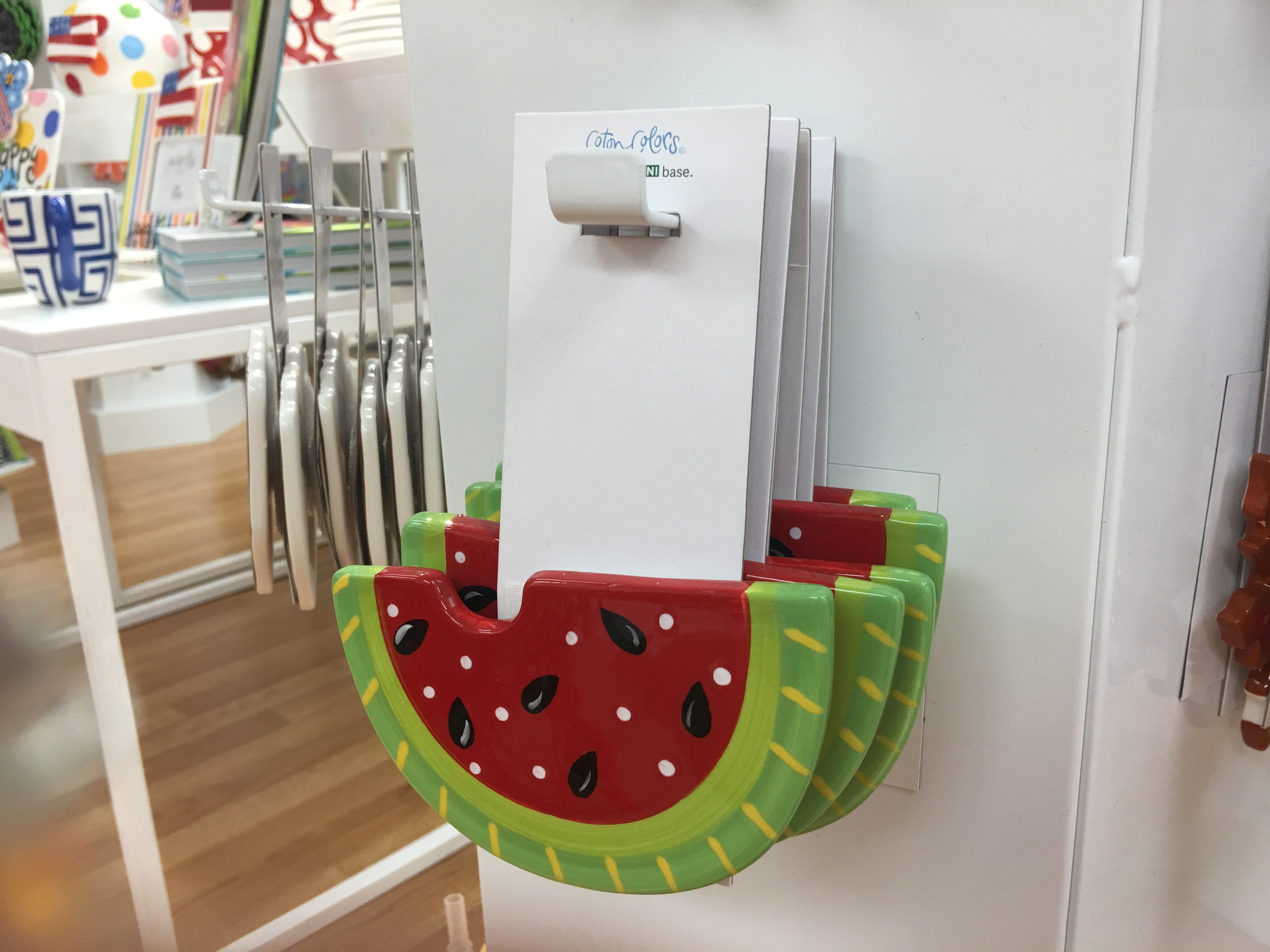 I've got so many new tablescape and decorating ideas for my home after just one trip to her store!
Visit them at their NEW Tampa location:
1716 S. Dale Mabry Hwy.
Tampa, FL 33639
Make sure to drop by the next time you are in need of a gift for anyone in your life!  No matter what the occasion, they can help you personalize it or choose the piece that would be best for them!
Disclaimer: I was invited to a grand re-opening of Coton Colors as an online journalist. All opinions are my own. To have your business featured in our Tampa Mama Knows Tampa section of the blog and promoted via our social networks, contact us here!