It's always nice to see new neighbors reemerge even better and stronger than before. The newly remodeled Winn-Dixie Hyde Park store located at 2100 W. Swann Avenue, right in the heart of South Tampa's epic center, Hyde Park Village, looks amazingly polished, bigger, with more bells and whistles than ever before for its patrons.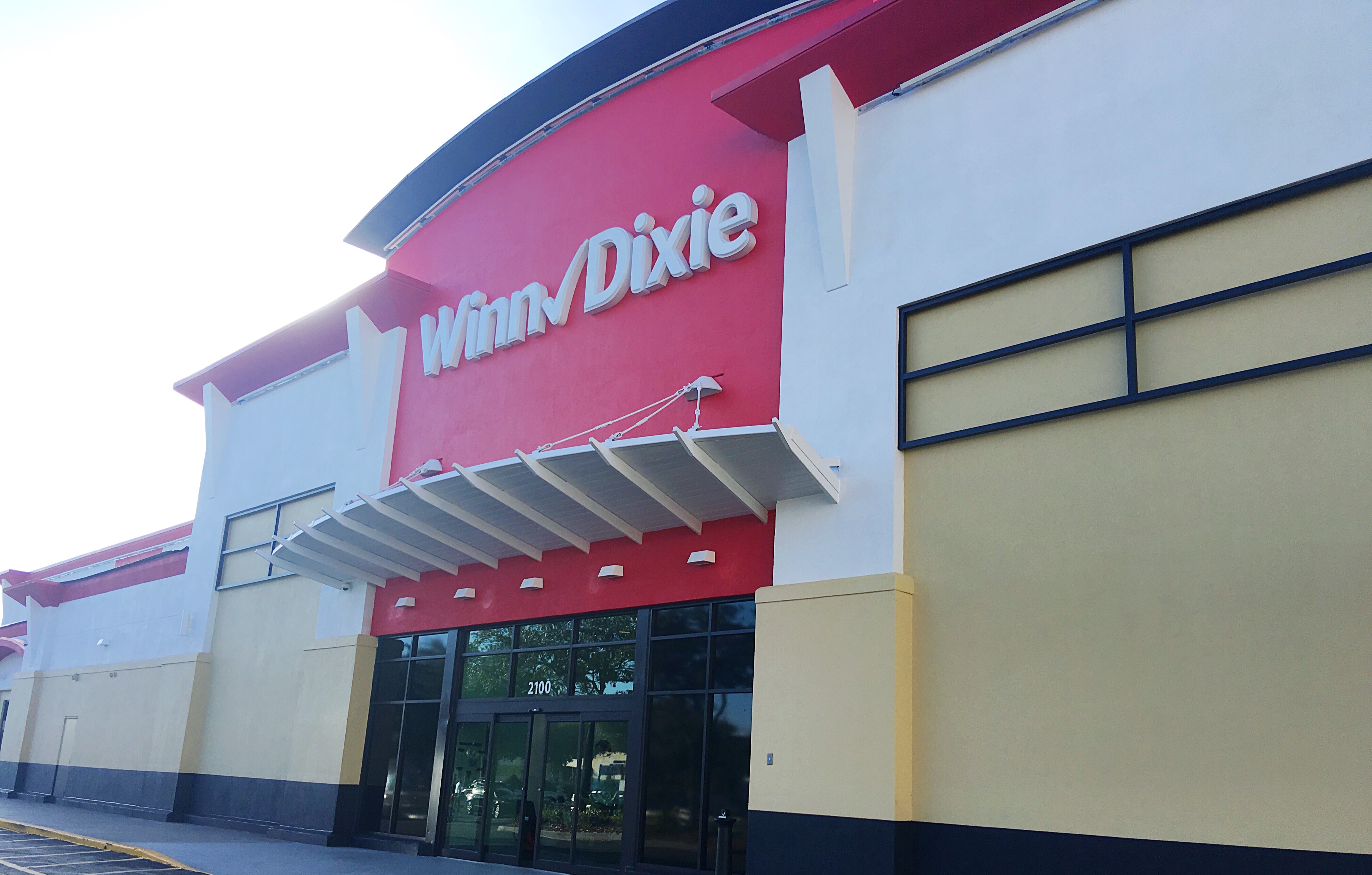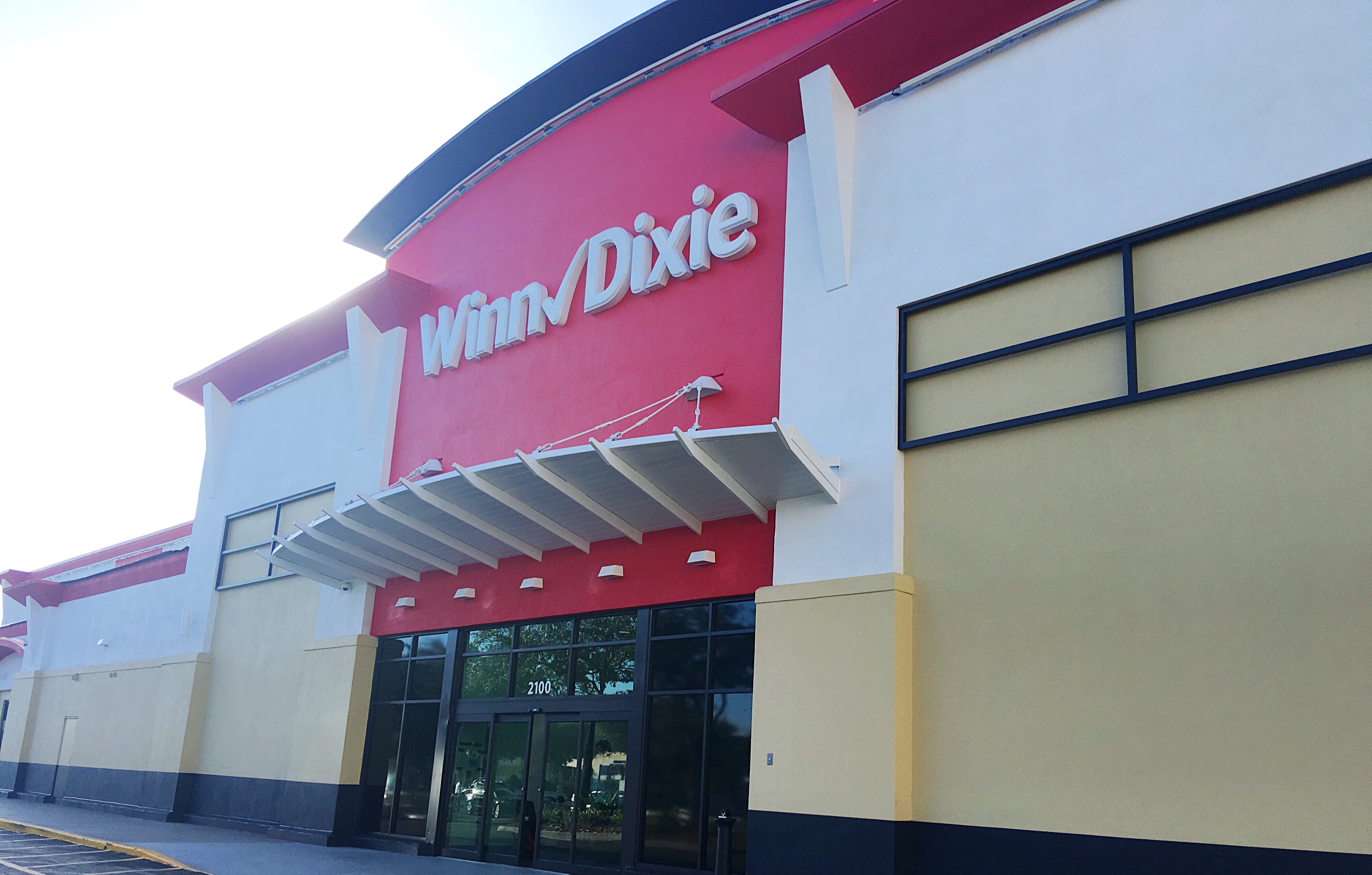 If you live or frequent one of the 5 Deep South states, Florida, Alabama, Mississippi, Georgia and Louisiana, chances are you currently shop or have visited a Winn-Dixie. A local grocer in America since the 1950's and headquartered in Jacksonville, the store has reemerged with a new and modern look and feel that customers will love.
Come on out to see their fresh new look while they host you at their free event on THIS Friday evening, October 21st! Friday night's Picnic in the Park is starting at 4:30 p.m.
I stumbled into the store a few days ago where I was presently greeted by every staff member. The look inside was open and spacious. Isles seemed larger and I kept saying to myself, "Oh look! a They have …!" I was very impressed with the layout and all that they are offering! I know I'm going to love shopping here!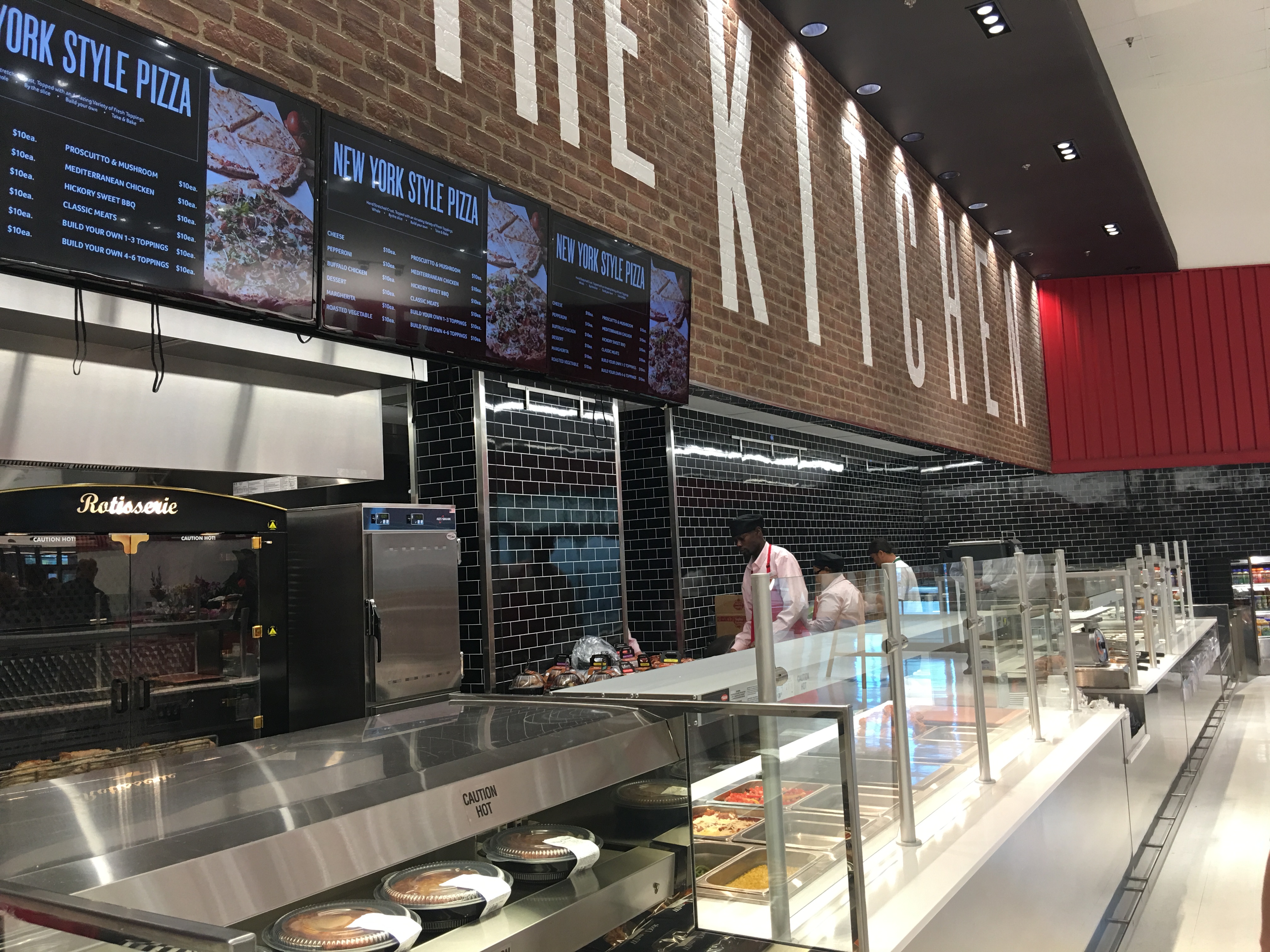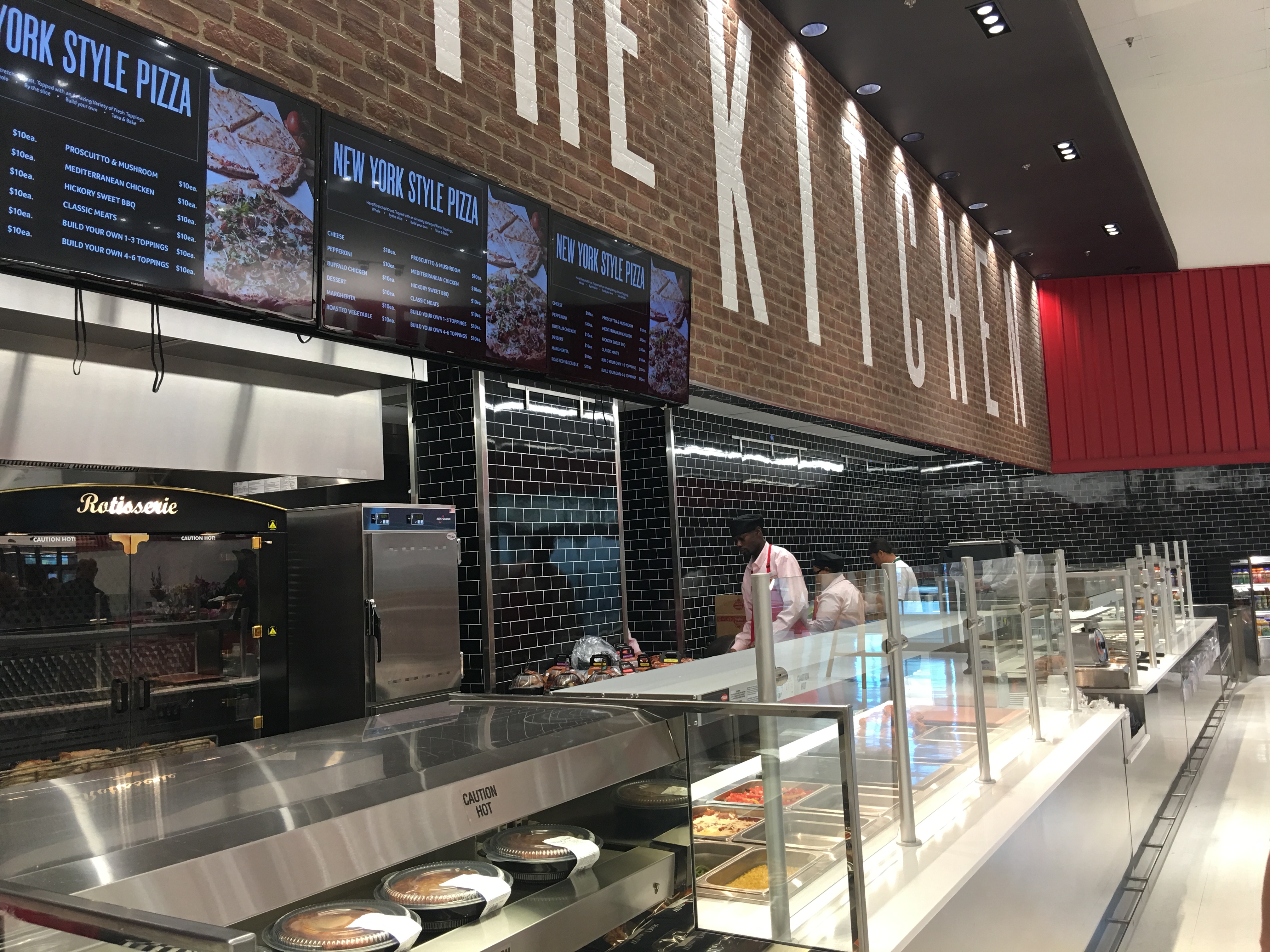 The newest amenity that I noticed was immediately to the right when you walk in appropriately called The Kitchen.
The Kitchen offers so much for those who are on the go.
o Sandwich Station offering delicious hot and cold sandwich assortments including a pressed Cuban, Rotisserie Turkey Melt, Caprese and Italian sandwich as well as ready-to-go meal options for entrees, sides and salads.
o In-store pizza shop with New York-style hand stretched crust and a full menu of assorted pizzas, including cheese and pepperoni and specialty pizzas such as Hickory Sweet BBQ Pizza, Prosciutto and Mushroom Pizza, Mediterranean Chicken Pizza and S'mores Pizza.
o Trained Sushi Chef will offer fresh, hand-rolled sushi.
o A wide assortment of easy lunch and dinner options, including smoked ribs, pulled pork and brisket.
o Salad bar with fresh salad ingredients as well as a variety of delicious offerings from the local Tampa restaurant, The Hungry Greek, and pre-mixed Eat Fresco meal solutions locally made in Tampa Bay such as Asian shrimp noodle bowl, glazed grilled salmon and more.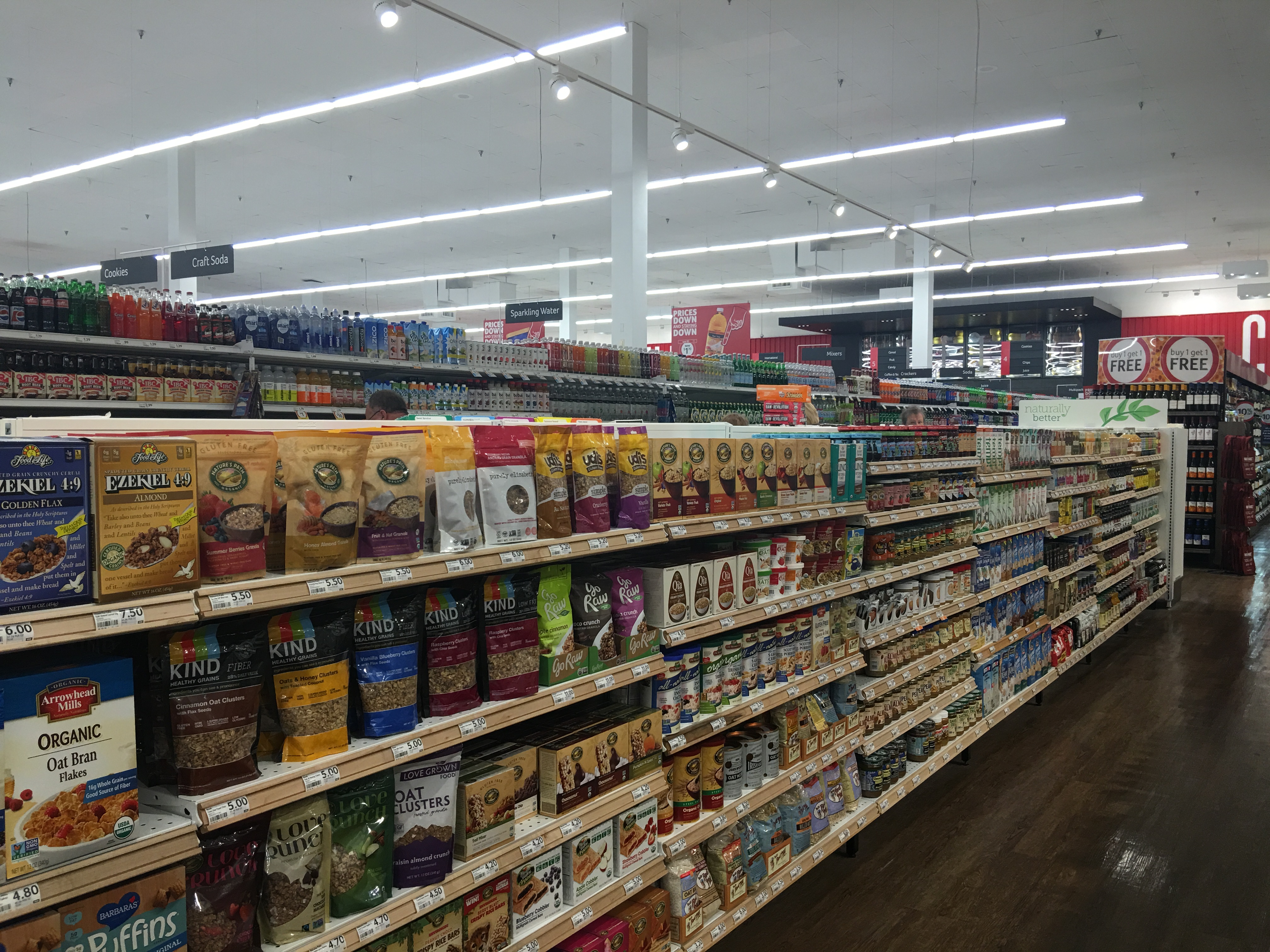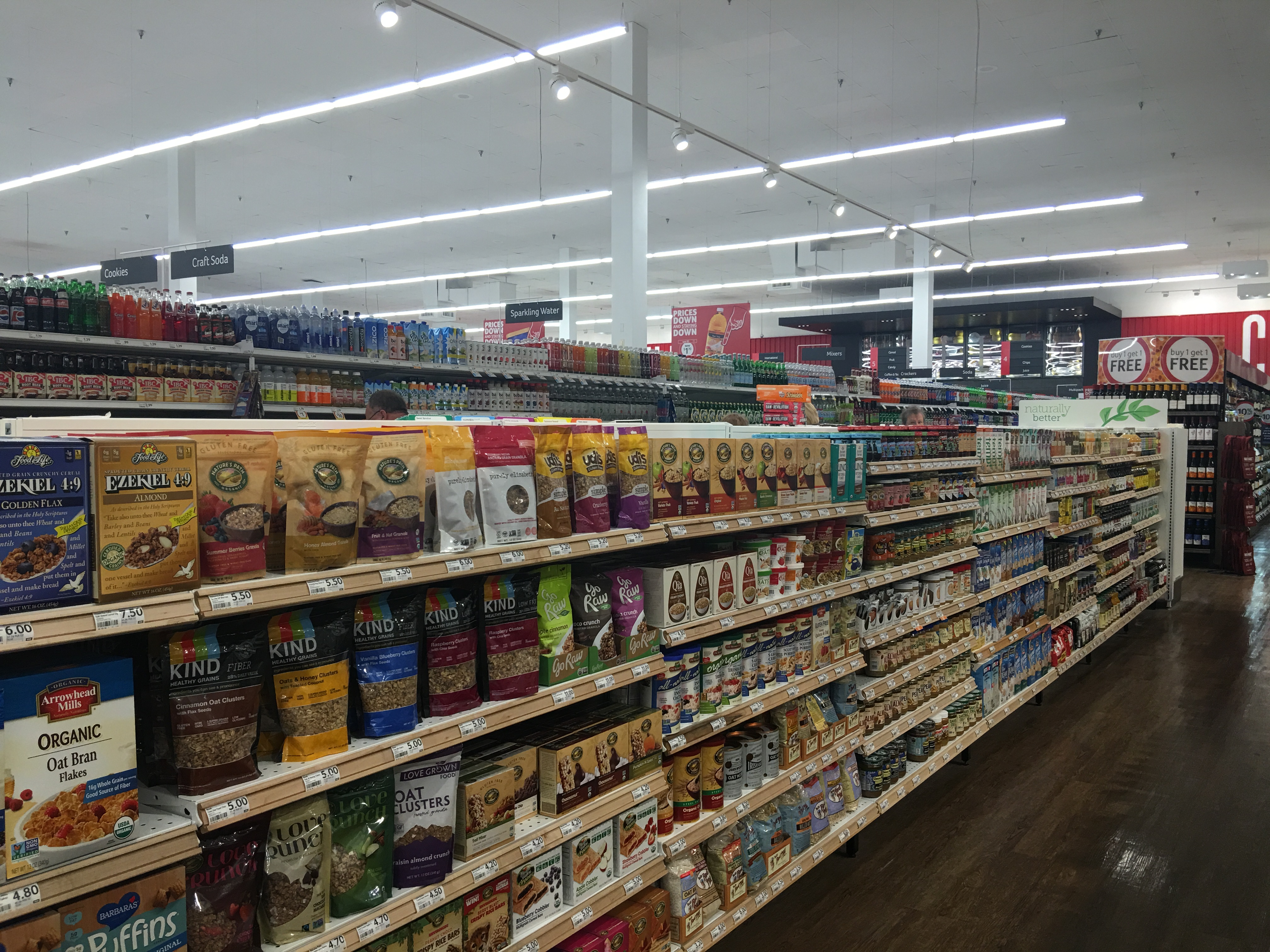 I also noticed so many local collaborations. Kahwa Coffee at the bakery. They will offer more than 2,500 new items and partner with local favorites throughout Tampa such as The Hungry Greek, Intensity Academy Gourmet & Hot Sauce Company, Mike's Pies, Sunset Salsa and more. This will go over very well with the neighbors who have a penacht for local items and brands.
And we can't talk local without talking beer!The beer department will feature 115 brands of beer and 48 craft brands with 16 varieties of craft brews from Tampa, including Cigar City Brewing, The Brew Bus, Coppertail, Florida Avenue and more. Score! All the favorites! Along with a larger fine wine department (an assortment of more than 1,100 wines from around the world) and a renovated Beer, Wine & Spirits shop, this grocery store will be a one stop shop for everyone!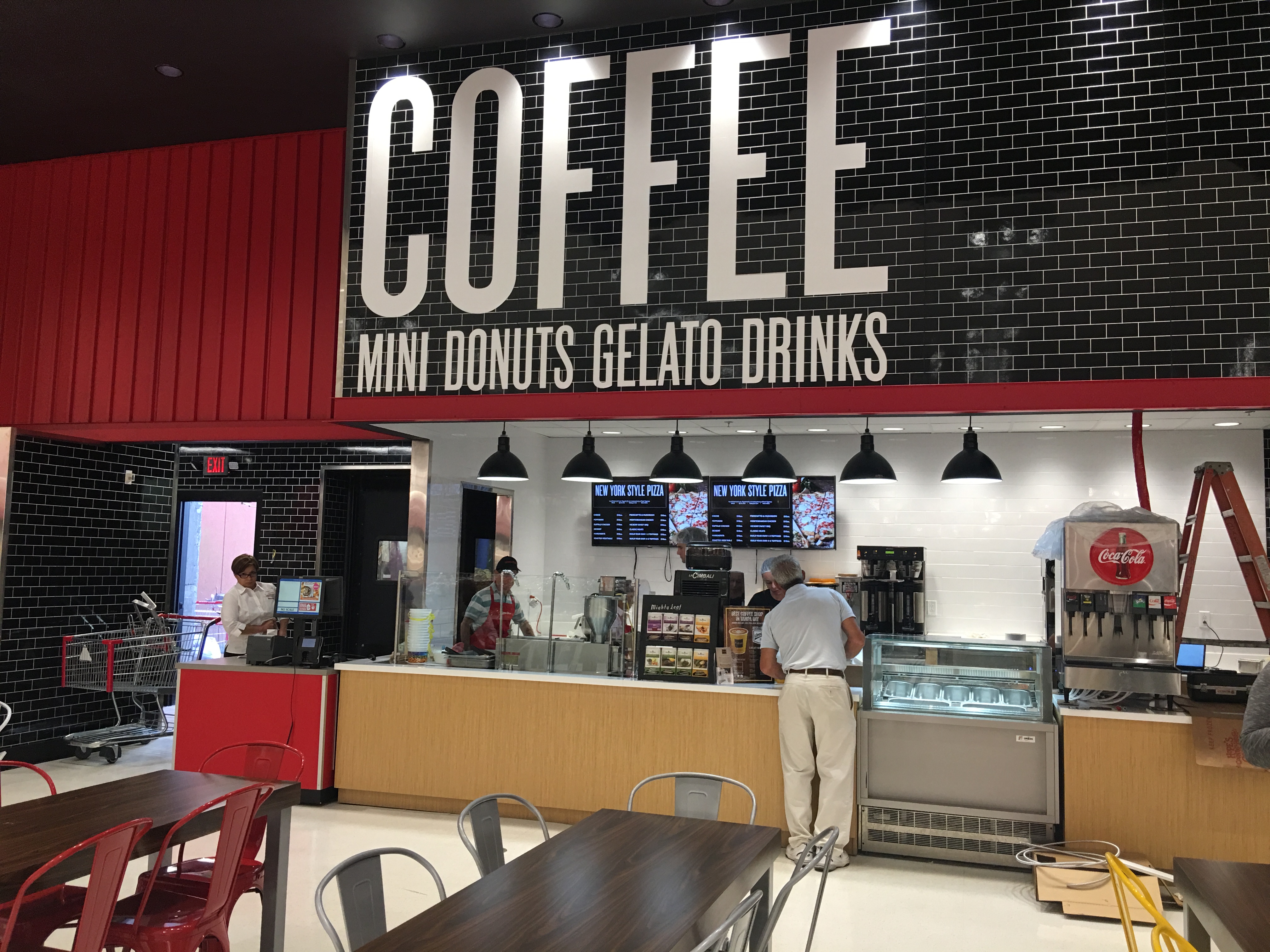 Not only can you shop here, but you can also have a seat and relax too! (Might be someplace to have a treat after school with the kids while you shop for dinner!)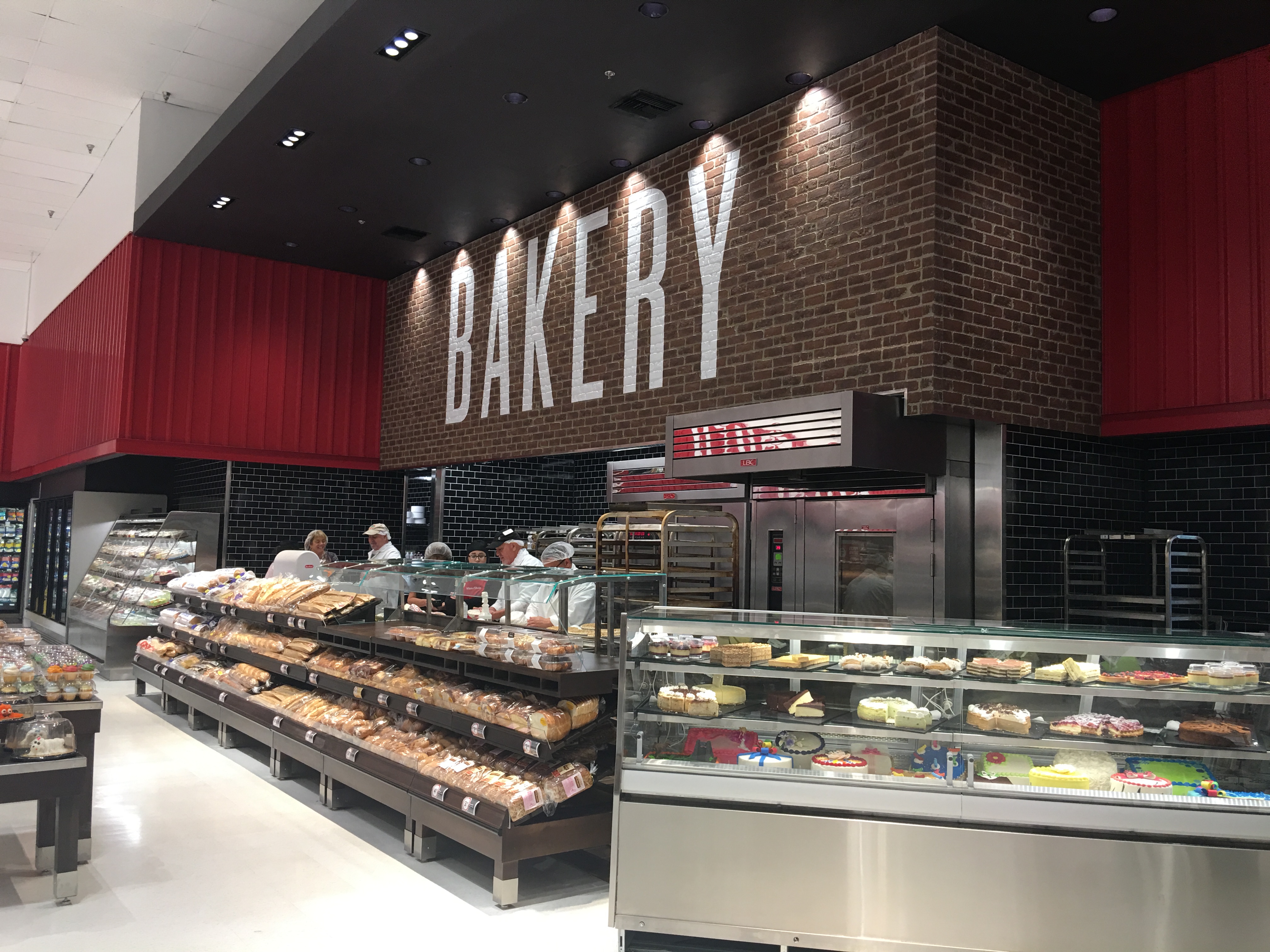 Their Café will have seating areas and free WiFi for customers while they enjoy hot, mini-donuts made in-store and locally made Kahwa coffee, or gelato, smoothies, frappes and milkshakes. Perfection! I might never leave this place!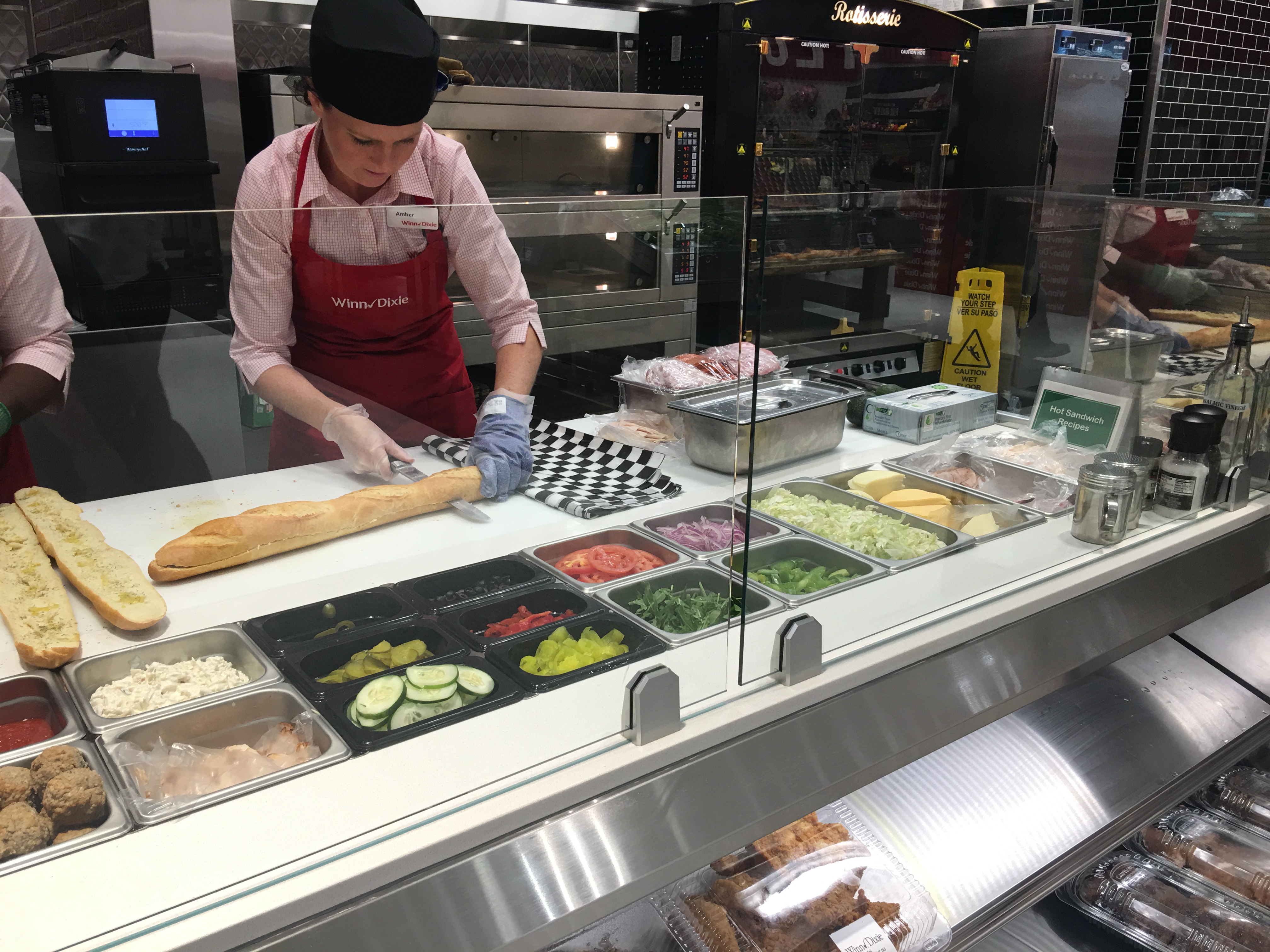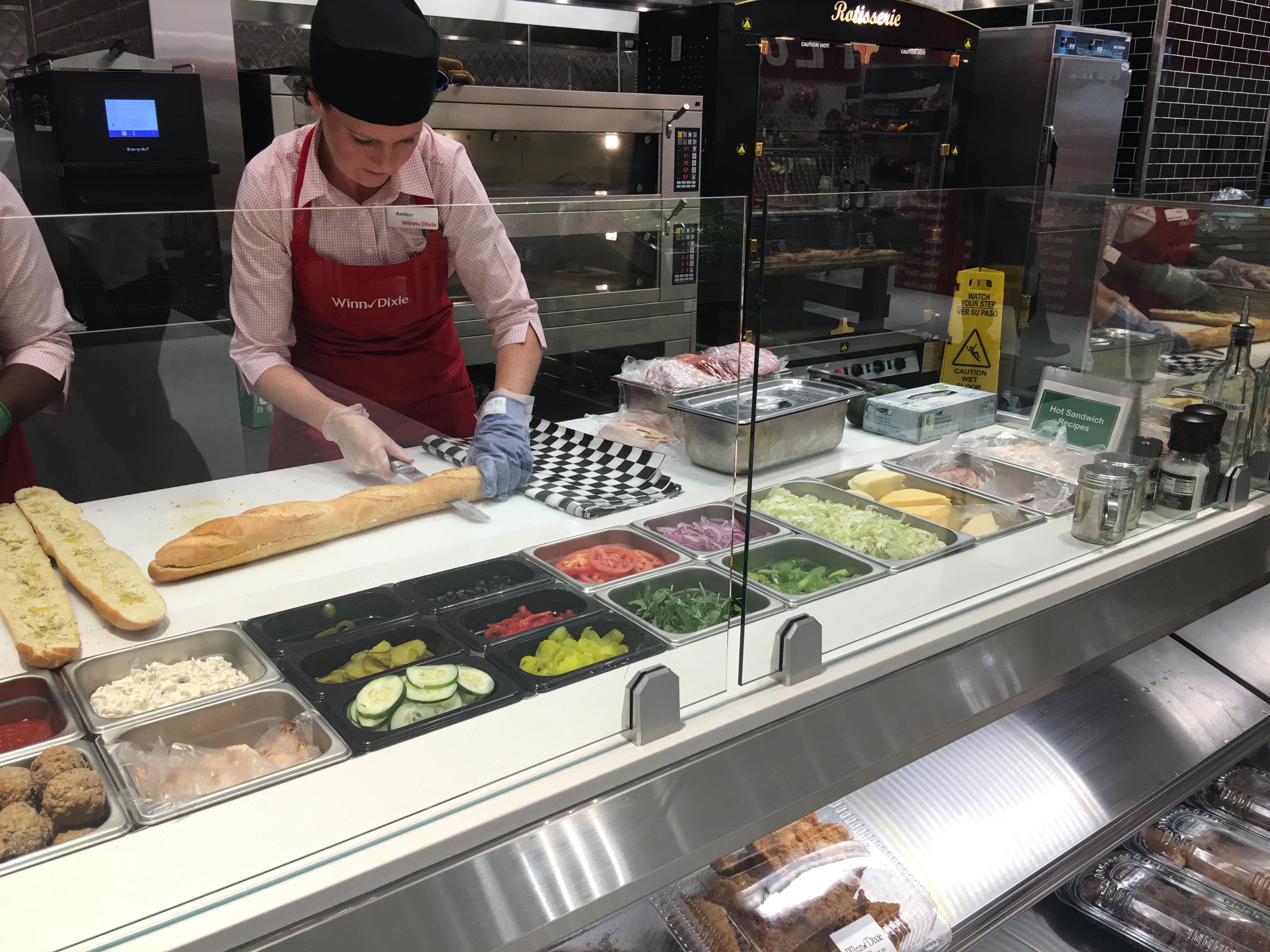 I'm so excited to partner with Winn-Dixie on their new grand opening! Come on out to see their fresh new look while they host you at their free event on THIS Friday evening, October 21st! Friday night's Picnic in the Park is starting at 4:30 p.m. Come one, come all! You are invited to a "Picnic at the Park" where you can listen to a live jazz band, Gloria West & The Gents, in their park-like parking lot, while enjoying samples of Winn-Dixie at Hyde Park's new offerings, including specialty pizza, slow smoked brisket, red quinoa salad, delicious Anco cheese, fresh hot mini-donuts and locally made Kahwa coffee with an award-winning French Vanilla ice cream for desert.  The first 100 customers will receive a prize of delicious Winn-Dixie products.
Comment below and let me know what you are most excited about! We will be giving away a $25 Winn-Dixie gift card, at random, from those who comment below! (Winner will be drawn at random and contacted via e-mail. Winner will be selected on October 22, 2016.)
Disclaimer: I am a paid ambassador for Winn-Dixie. All opinions are my own. I was provided this opportunity through the Tampa Bay Bloggers Network.