Welcome to Tampa! Everyone knows how much I LOVE my city and all the flavors that go with it! I'm super excited to announce that I've partnered up with Flatout Bread to create my own #FlatoutLove recipe creation, inspired by MY city, as well as show you all how easy it is to create your own fun and easy meals with your family using Flatout Bread!


I'm in LOVE with with product as I have always been a huge fan of Flatout Bread products! They are the perfect, healthier option for myself and my family as they have half the calories and half the carbs of two slices of 100% whole wheat bread! They are not only delicious but come in so many varieties that my kids all have their own favorites! I'm always looking for fun and healthy options for my family and these are the perfect blank canvas for us to use to create an amazing meal!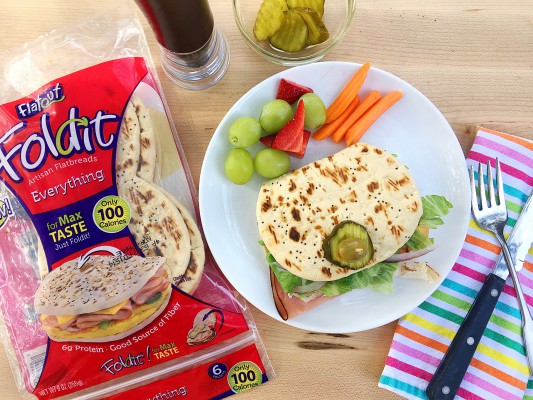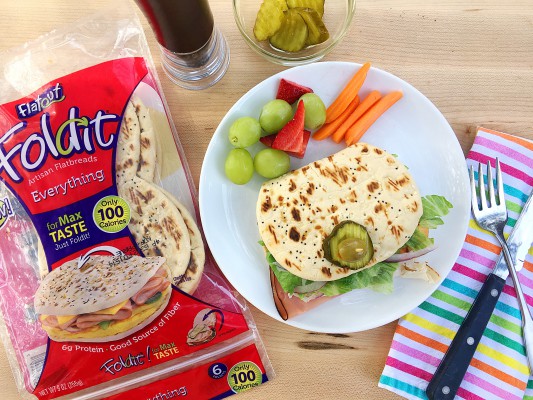 My Tampa #FlatoutLove recipe is for a classic Tampa favorite- The Tampa Cuban sandwich. For a sandwich that has it's own festival, this is my healthy take on a Tampa classic!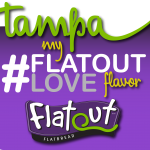 This ham and cheese sandwich that began in cafes catering to Cuban workers, in South Florida and Ybor City, both cities were Cuban immigrant communities, the sandwich is typically made with ham, roasted pork, Swiss cheese, pickles, mustard, and sometimes salami on fresh Cuban bread. I've altered it with the Flatout Foldit Bread: 5 Grain Flax that only has 90 calories and is an amazing source of flax and ALA Omega 3!!
My recipe for this #FlatoutLove Tampa Cuban is below:
Flatout FoldIt Bread-5 Grain Flax
Thinly Sliced Ham
Thinly Sliced Roasted Pork
Thinly Sliced Swiss Cheese
Dijon Mustard
Mayo
Lettuce
Red Onions
Bread & Butter Pickles
Watch the video to see how these ingredients turn into the Healthiest Cuban Sandwich in Tampa!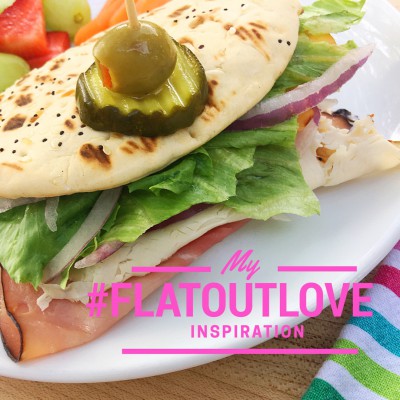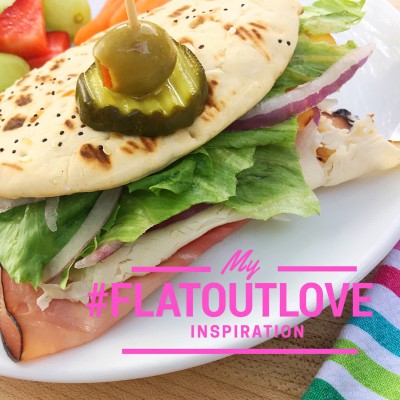 Now it's your turn! I've partnered with the fabulous ladies at #ChicagonistaLIVE, "Chicago's Social Talk Show" to bring you an awesome contest with the fabulous Flatout Bread! We want to hear your #FlatoutLove recipes and you could win a $100 gift basket! It will include $50 of FlatoutBread products and $50 gift card! I'm choosing one winner to be announced on the January 25th and February 15th during the LIVE segment on the #ChicagonistaLIVE show!
How do you enter: Just tag me @TampaMama on Facebook, Twitter or Instagram & use the hashtag #FlatoutLove and tell me your very own sandwich creation! The winner will have their creation made live during the show! If you need some inspiration, there are recipes and tips available online at Flatbread.com or on the Flatout Bread packages.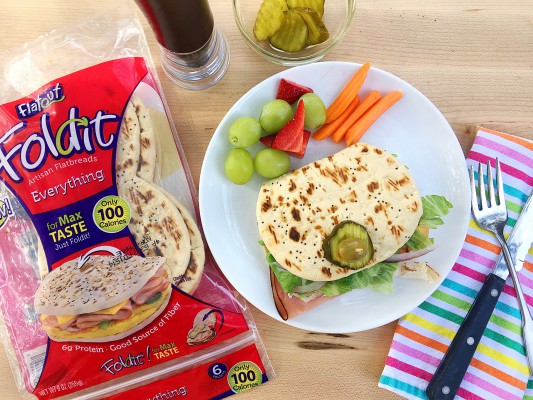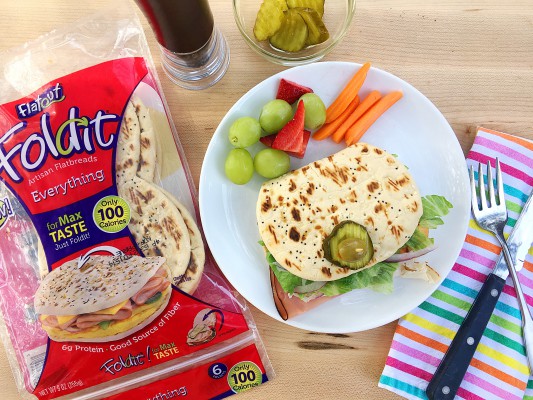 I will choose my winner on January 23rd, so make sure to enter before 12:00am, January 23rd, 2017!
With so many options of Flatout Bread products, I cannot wait to hear how you can transform your favorite sandwich to a #FlatoutLove healthy recipe! Always located in the deli or bread section of your favorite grocery store, make sure to find it the next time you are there shopping! The Flatout Store Locator is at FlatoutFinder.com and try a $1 off coupon!
Stay Tuned for more #FlatoutLove coming to you from all over America!  What city inspires your flavor ?!