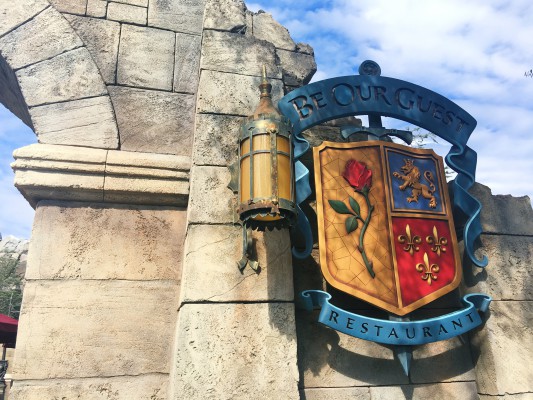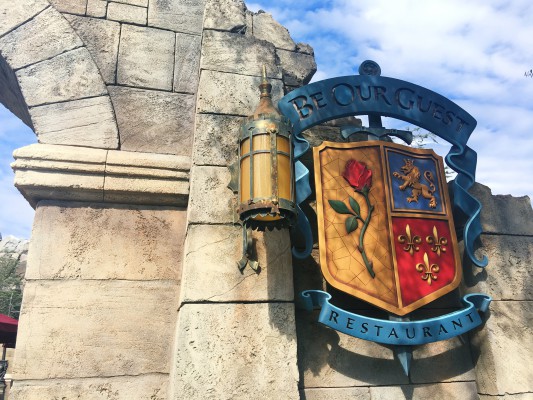 From the Be Our Guest Restaurant at Walt Disney World's Magic Kingdom. We were so inspired!
I am so excited about the March 17th release of the live-action re-telling of Disney's "Beauty and the Beast!" With my youngest daughter's 5th birthday coming up, we are already planning a Be Our Guest themed birthday party!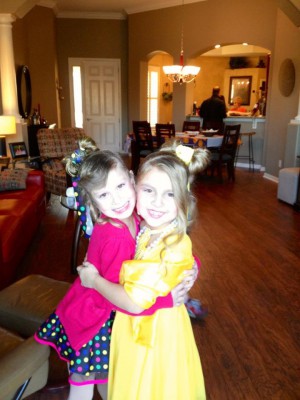 Left: Mia dressed as Belle for Halloween in 2012.
One of my personal favorite Disney tales has always been Beauty and the Beast. I now watch it with my daughters as we talk about Belle, a bright and beautiful girl who can always see the beauty inside of everyone. It's been such an amazing way to teach my daughters that "beauty is found within." We love the songs and the story, which is why we can't wait to see the new movie!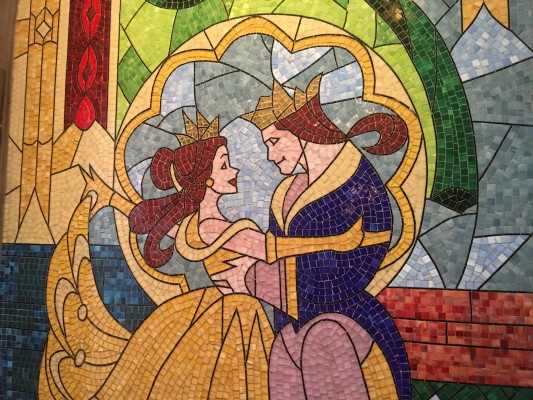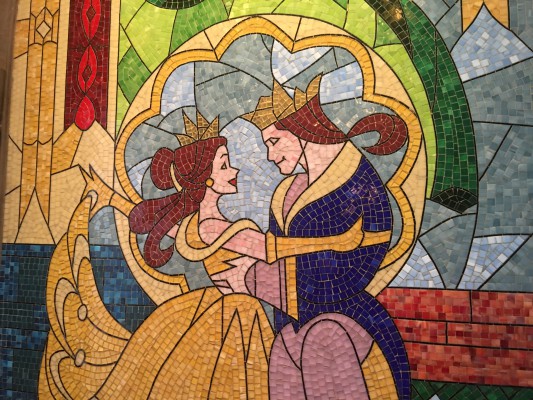 At our last visit to Disney World, we made a special reservation to dine at the Be Our Guest restaurant in the Magic Kingdom. My daughters couldn't stop talking about the experience! Inside is just magical-especially for us Beauty and the Beast fanatics! We can't wait to bring the movie to life for our guests at our party. The "tale as old a time" will always be a classic and we can't get enough of it.
Any party always begins with the invitation!  It's the perfect way to tie in what a host has in store for their guests and we hope that OUR guests can't wait to BE our guests at our Beauty and the Beast party! Evite has a brand new Beauty and the Beast invitation collection and it's the perfect way for us to customize her personal invitation for the party.  The free designs and options to make our invitation one-of-a-kind will be the perfect way to kick off our party.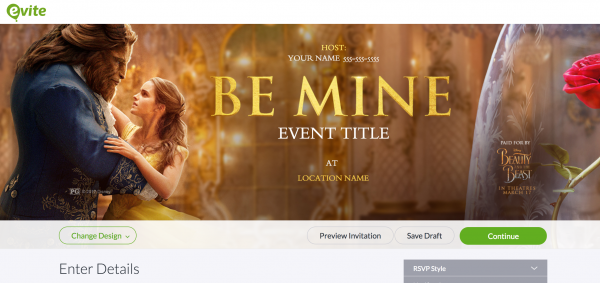 We've started planning our party with the help of some Pinterest inspiration, have a look to see what we are planning! I also can't wait to order this dress for her to wear too!  It's the perfect twirly princess dress for her special day!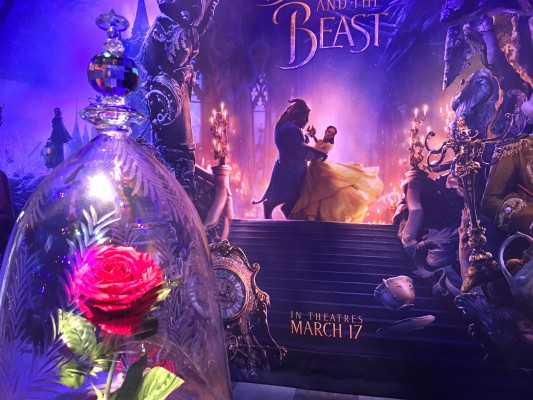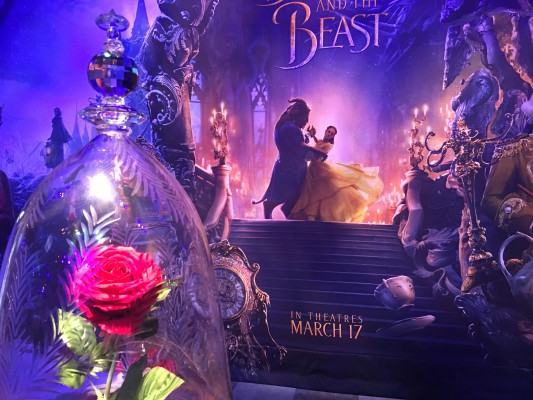 We will definitely be seeing Disney's new Beauty and the Beast movie as soon as it hits theaters, March 17th, 2017! Tickets are available and on sale now so make sure to get them soon!
What's your favorite Beauty and the Beast scene or memory? Disney movies are always enchanting and we can't wait to be enchanted again by our favorite tale. And we REALLY can't wait to bring it to life at our party!  Stay tuned for all the party pictures and details!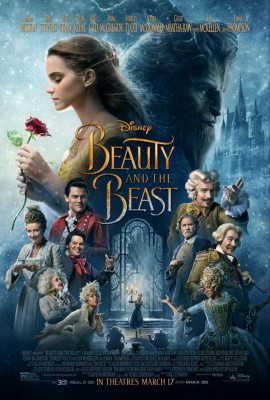 Disney's Beauty and The Beast hits theaters in 3D on March 17th, 2017. Pre-sale for tickets are on sale at BeOurGuest.com.
This post has been a partnership with Tampa Mama and Evite!  All opinions are my own.