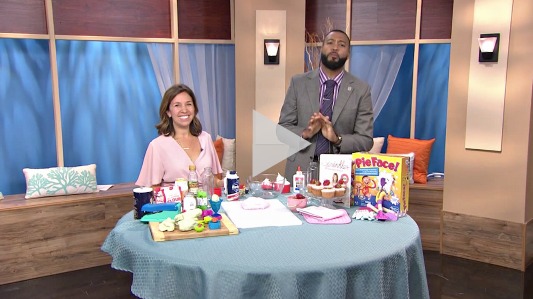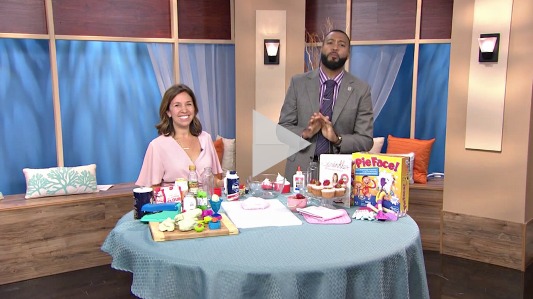 Kids on Spring Break is like a precursor to summer!  So we've got a few tips to keep you sane if you'll be at home with kids!  And keep this list handy for summer too!
Have a plan for the day!

 

Weather that be an activity for the morning or a play date schedule for the afternoon or a movie night scheduled for the evening, a plan will help keep you sane. I've got a list of 75 activities for kids and families in Tampa Bay that will help you plan! (And you might want to keep the list for summer too!)
Science projects are SO MUCH fun! We've got 2 here that kids love and will grow their minds while not making you crazy either! Slime is all the rage as is using some household items to form a chemical reaction! SAFETY FIRST! Make sure to wear your safety goggles too! (All items are available at your local super store.)
Cooking! For the whole family: Spring is a perfect time for Strawberry picking in Tampa Bay!

 

We made this activity last a little longer by cooking!

  We love the Sprinkle Cookbook and their Strawberry Cupcake recipe is spot on! 

Working on math and fractions with cooking is also a math bonus!
For younger kids, making playdough is super fun and keeps them busy for longer than just the making!
Go outside!

 

Plant a garden! Take the dog for a walk I like dual purpose activities! Sprinkler plus a hose means my car, the dog and even their bikes can get washed. And everybody is happy!
Throw a themed dinner party! Decorations, menus, pretty place settings!

 

Have fun! It takes all day to prepare for your party!
Technology is fun!

 

Just not all day! Teach them something new! My kids love playing movie director! iMovie is super simple and their films are hilarious! They write. They use props. The shoot scenes around the house. Teach them stop motion video techniques! It's so creative and they become better with technology!