With four kids, I have to be on ready for Christmas! And shopping early at Westfield Shopping Centers is the perfect place for us to get a head start on the holidays! We love Westfield Shopping Centers – Westfield Brandon, Westfield Citrus Park and Westfield Countryside, because we know we will always find awesome deals and gifts for everyone on our lists!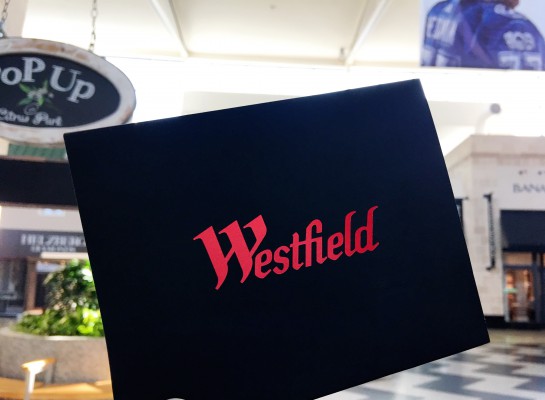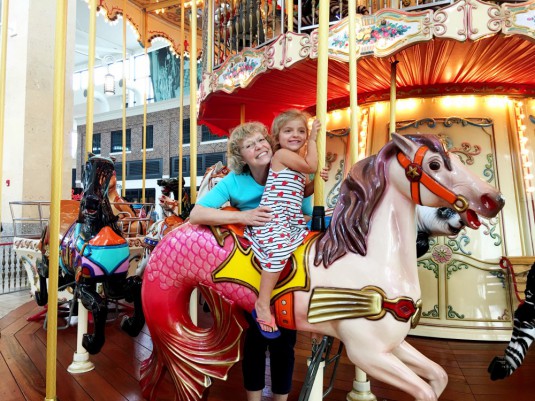 Here are some tips for making your holiday shopping just as enjoyable as walking in a winter wonderland!
Holiday Happenings
And there's always something fun happening at your local Westfield Shopping Mall during the holidays too!
All Shopping Centers are open Thanksgiving Day from 6 pm to midnight and Black Friday starting at 8 am until 9 pm. Extended hours are December 15-24 for those last minute procrastinators.
Don't miss the chance to enjoy all the holiday deals!
Santa Is Here
Make sure to see the Man himself and tell him how good everyone has been! Westfield Shopping Centers will also have a Sensory Santa this year! Santa will connect with families that have children with autism and other special needs by providing a controlled, welcoming environment. The event will take place Sunday, November 26, from 9 am – 11 am.
There is also opportunities to bring your pets to see Santa Paws!  And with a new puppy in our house, this will definitely be happening this year!
November 10 through December 24
Santa arrives Friday, November 10, at 10 am, and will make his seasonal home through December 24. You can get a FAST pass to skip the line by purchasing photo packages in advance online.
Countryside: Santa visiting hours are Monday through Saturday, 10 am – 9 pm, and Sunday, 12 pm – 6 pm, located in front of Sears, on the lower level, at his Holiday Sleigh, with scheduled breaks to feed the reindeer. Visit com/Countryside for complete list of hours.
Brandon: Santa visiting hours are Monday through Saturday, 10 am – 9 pm, and Sunday, 11 am – 6 pm, with scheduled breaks to feed the reindeer. Located at his Holiday Wonderland between Panera and Red Robin. Visit com/Brandonfor complete list of hours.
Citrus: Santa visiting hours are Monday through Saturday, 10 am – 9 pm, and Sunday, 12 pm – 6 pm, located in Macy's Court at his Holiday Workshop! Visit com/CitrusParkfor complete list of hours. Make sure to stop by the Gift Wrap Lounge so you can get all your gifts wrapped too!
Make sure you download the Westfield app to access holiday shopping discounts and special events. It's the best app to have while shopping this season when looking for the perfect gifts for everyone on your list!  Who doesn't want to save a few bucks!
Giveaway!
One lucky reader will win a $100 Westfield Shopping Center Gift Card! Just comment below and tell us how you'd use your extra spending money! For yourself?  Your kids? Where would you go? Make sure to share this post on Facebook, Twitter or Instagram too!  (Winner will be notified on 11/29/2017 via e-mail. Failure to respond in 24 hours means a new winner will be chosen. Restrictions may apply. Open to US Residents only.Gift card good at any Westfield Properties.)
Make sure you tell us about any deals you find using the hastag #HowDoYouHoliday! We'd love to save money too! Westfield Malls are the perfect place to holiday, shop, eat drink and be merry!
Want to win a $500 shopping spree at Westfield Shopping Center?  Joing the Tampa Bay Bloggers for a Twitter Chat on 11/28/17. We'd love for you to participate so mark your calendars so hop on Twitter with the #HowDoYouHoliday. She will be sharing more details. This will include a $500 gift card for shopping spree giveaway. (Seperate rules apply.)
Happy Shopping!
Disclaimer: This post is in partnership with Westfield Shopping Centers. All opinions are my own!