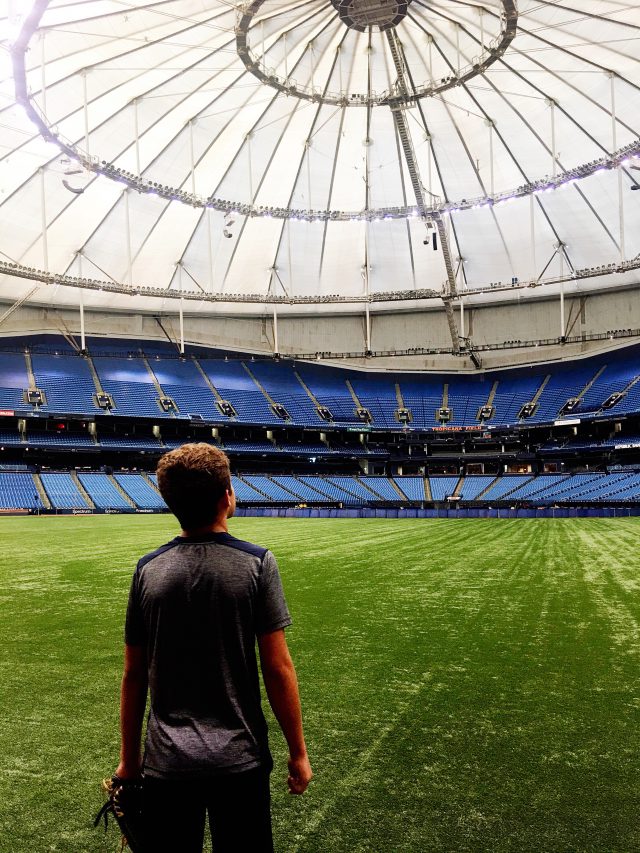 Playing in the Big Leagues is probally what every kid that plays baseball dreams of. Even me, yes a girl, and yes, I played softball for years and years, growing up, dreamed of playing for a college team or even the national team. So when an opportunity comes around to actually play on the big league field and even meet some big leaguers, you go.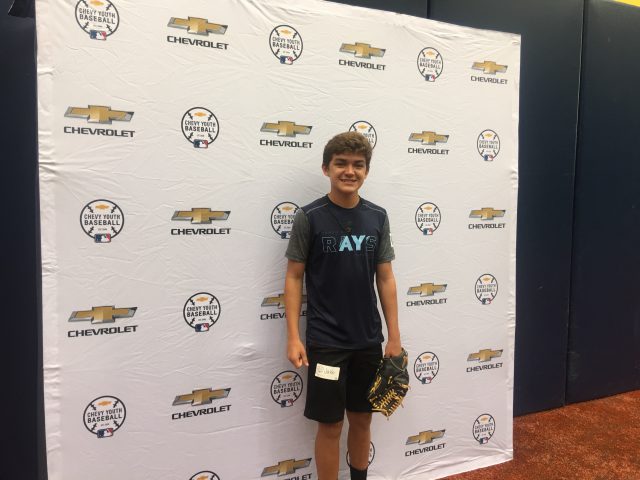 Thanks to the Chevy Youth Sports clinics, kids from all over the country are able to play on the big league field and meet some of their favorite players from their favorite team. They organize these clinics primarily during the summer months and provide a free instructional clinic to kids from local little leagues to come and learn from the best. (Trust me, instructional sports camps can be expensive, so this is amazing!)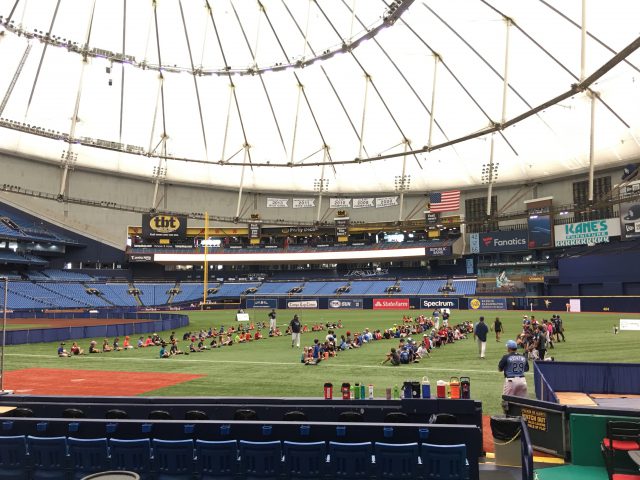 Playing on the field and learning from the pros is such a cool experience. Even just walking onto the field is awesome!  It gives you such a different point of view and one that the kids will not forget. The kids participated in drills and fundamental skills training for a couple of hours. The program is usually around 3 hours total. But most of the fun is where these clinic are heald. Thanks to the Tampa Bay Rays for letting us use their field!
DID YOU KNOW… Many local dealerships work together to support their local little leagues all over the country. These dealerships support teams in various ways during the year. If you'd like to have your little league considered for a local dealer sponsorship, fill out the form here.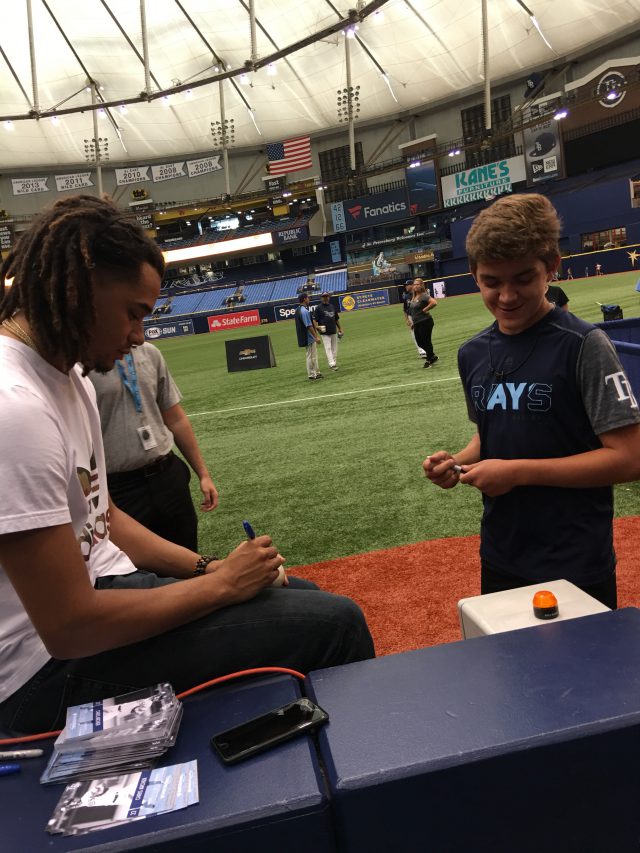 Typically, a motivational speaker/ player will come out and chat with the kids, sign balls, and give a speech about their experience in youth sports. The Tampa Bay Rays player/ pitcher Chris Archer, came out and talked with the kids and took the time to sign and meet each one of the kids from the clinic. Chris Archer is one of Jake's favorite players. He thought it was so cool to meet him in person!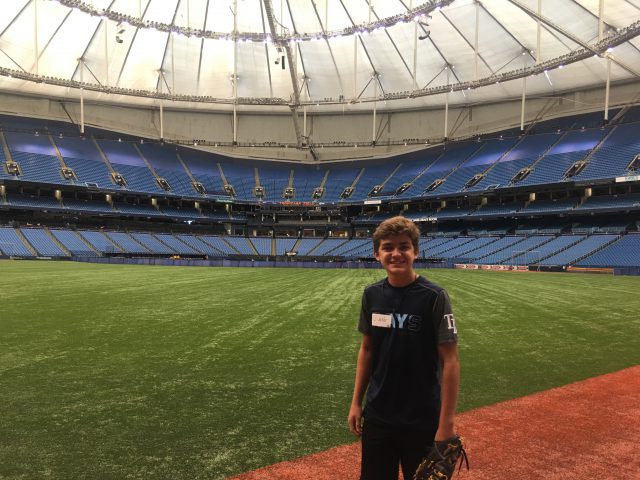 And… each kid left with two tickets to a future game!  Seriosuly. Best Day! If you'd like to check out where the Chevy Youth Sports clinics are headed to next through August 11, visit their website for the clinic registration. Definitely keep an eye on this for next years summer activities!  It will definitley make my list of things to do with the kids!
Disclaimer: We were invited as a guest to the Chevy Youth Baseball clinic in Tampa, FL. It was a free clinic but we love baseball and hadn't heard about it so we jumped at the chance to attend!  All opinions are my own! Thanks for supporting Tampa Mama!