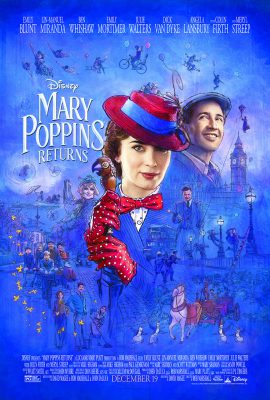 We will be sitting front row for this show for sure when Mary Poppins Returns this December!! Beautiful new posters just released today!
My favorite movie of all times returns and I can't wait to watch the magic return just in time for the holidays!
In theaters on December 19th, 2018!