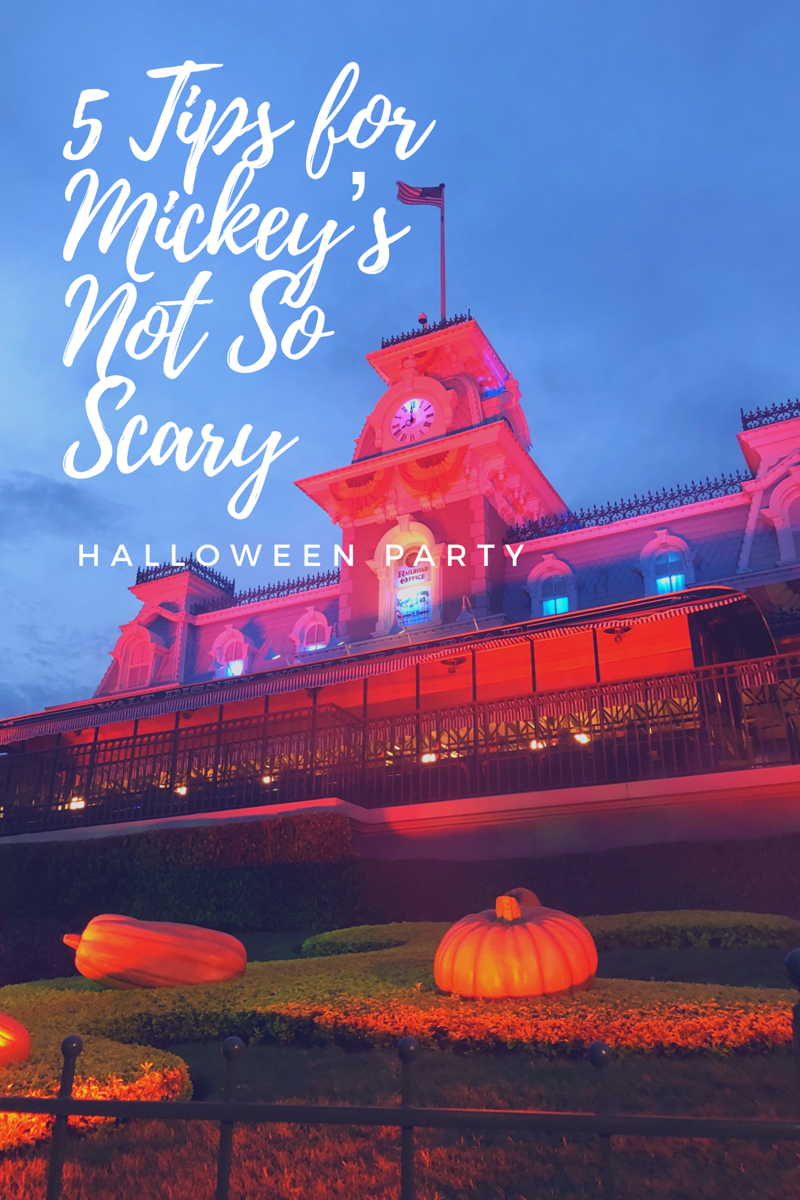 Don't be Scared! Here's everything you need to know about Mickey's Not So Scary Halloween Party at Walt Disney World!
In true Walt Disney World fashion, they know how to throw a party. Mickey's Not So Scary Halloween Party is one you'll definitely want to be on the guest list for! This "Not So Scary" night is a separately ticked event happens select nights from August to November 1st. Your little goblins will be super excited (and not frightened) to see Magic Kingdom all dressed up for Halloween! From lamp post to castle, every corner is decorated for the season! Walt Disney World this time of year is a treat in itself!
How It Works
This is a special ticketed event at Walt Disney World's Magic Kingdom. It's best to purchase these tickets early as there is only a limited number of tickets available for each night! They are less than an actual day ticket to Magic Kingdom. A few things to know: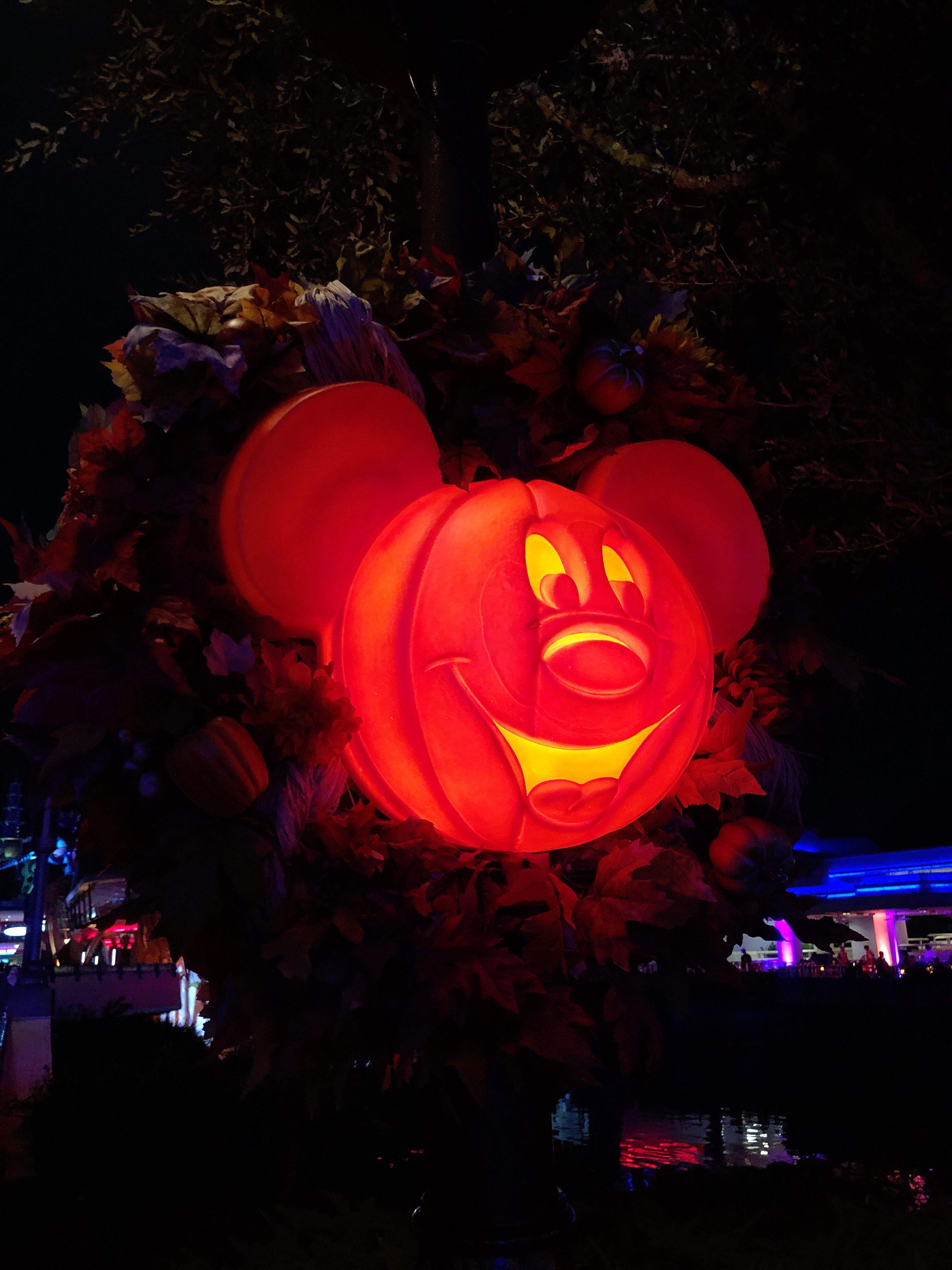 The Mickey's Not So Scary Halloween Party starts at 7pm. HOWEVER, with your ticket, you can enter the park at 4pm and revive a wristband that will allow you to stay the whole night! Guests that have come for the day will leave the park at 7pm and will not be allowed to stay for the party.
Less guests mean shorter lines! No fast passes are redeemed during the Party and the longest we waited for a ride was 20 minutes! And as the night goes on, the lines get shorter as tiny toddlers fall asleep and their parents leave the park.
What You Should Know: 5 Tips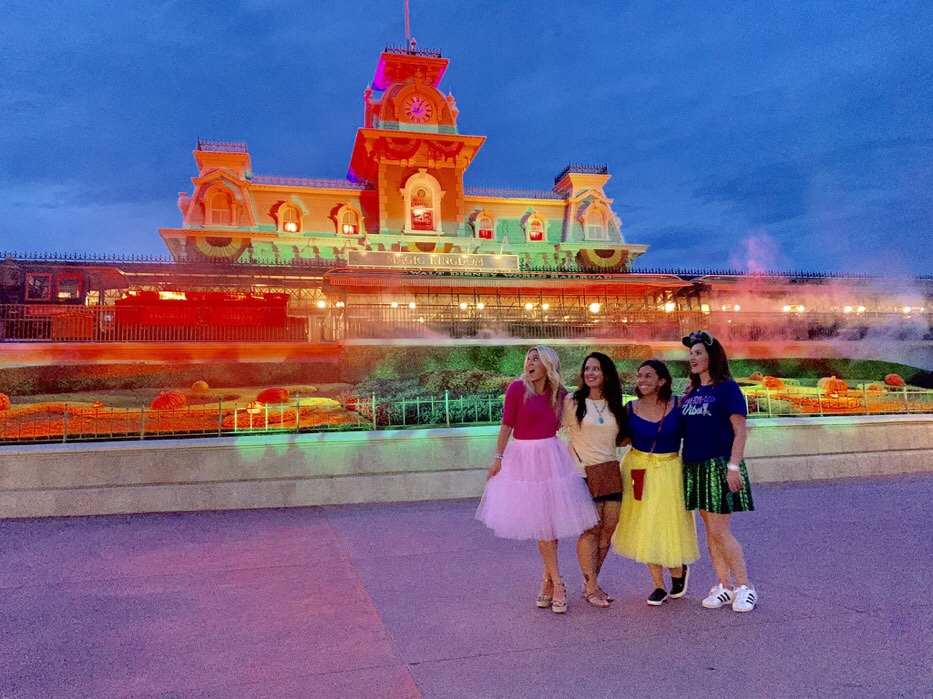 1. Dress in Costumes! Why yes! It might be September when you visit, but it's Halloween at Magic Kingdom! Everyone gets into the spirit! From Halloween Mickey ears to fully dressed families dressed in complete themed costumes, don't be shy and show your Disney Side! It's so much fun when your definitely not the only one! If you hop on a Disney bounding Google search, you will find super cute ideas! You can also hop on over to Etsy and find some super cute shirts for the whole family.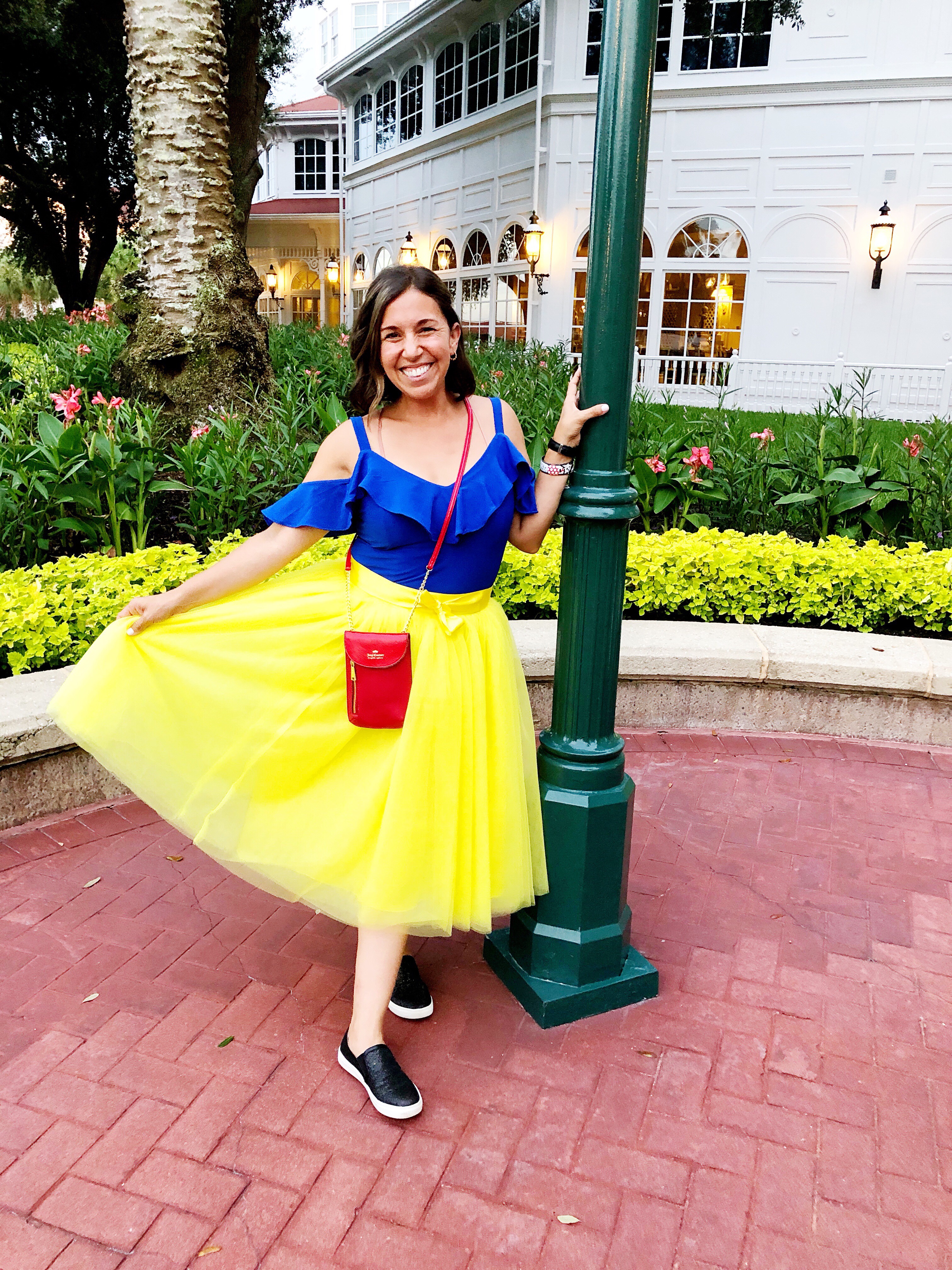 Insider Tip: It is still hot in Florida in September and October, so find costumes that are light and comfortable. Even go with bringing a change of clothes so you can enjoy the night longer!
2. Special Sweet Treats Galore! If you wait until this event- like I do- to finally dive into that pumpkin everything fall mode- then you'll want to pay close attention to where you can get many Halloween themed sweets that are specially made for these parties!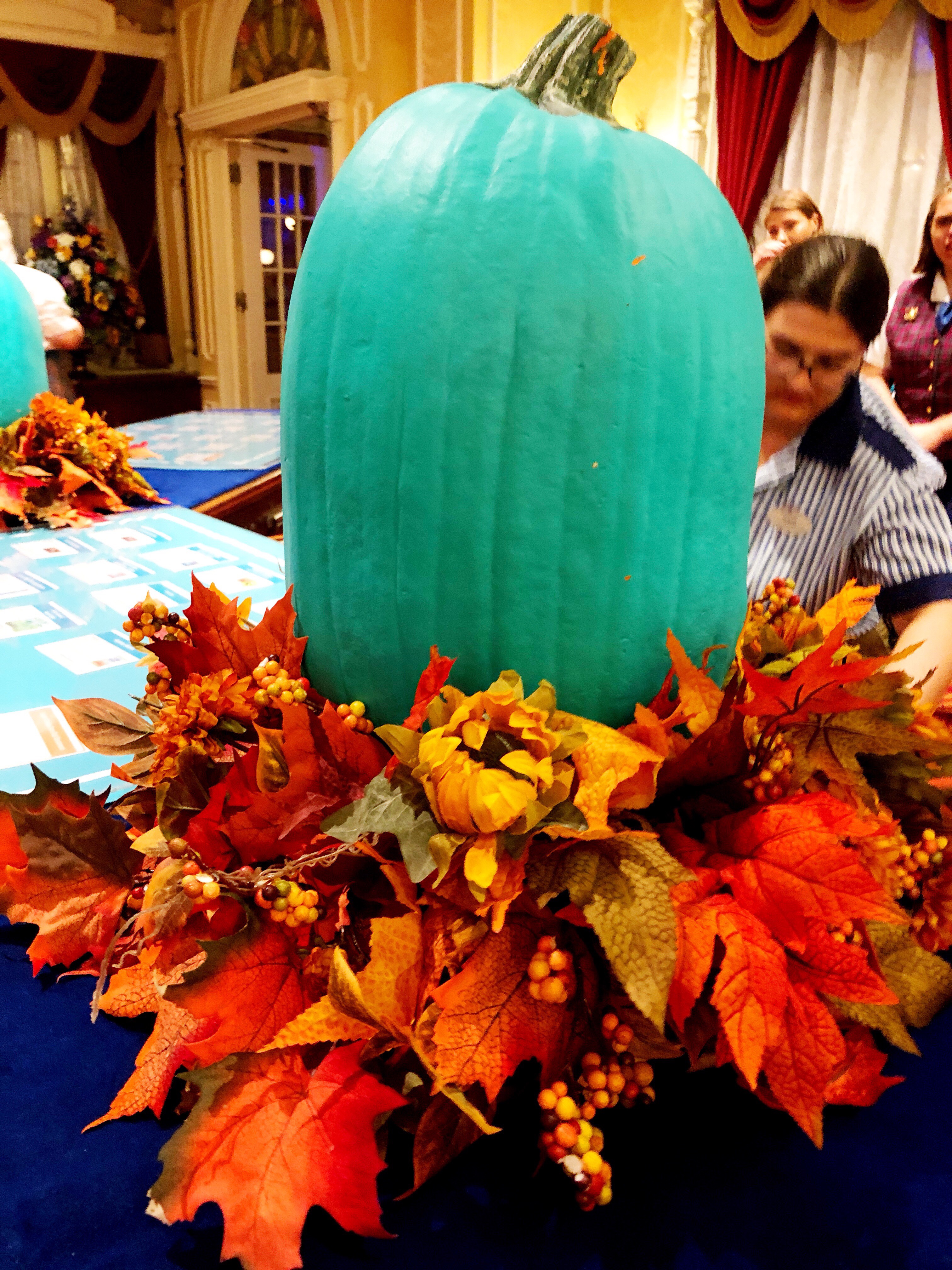 If your child has allergies or is possibly a diabetic, they have a really great program that is highlighted by teal pumpkins in the Park. You can get a teal token at all treat stops which will allow you to exchange the token for allergy friendly or fun activities that don't involve sugar for your child. We love the healthy GoGo SqueeZ options too!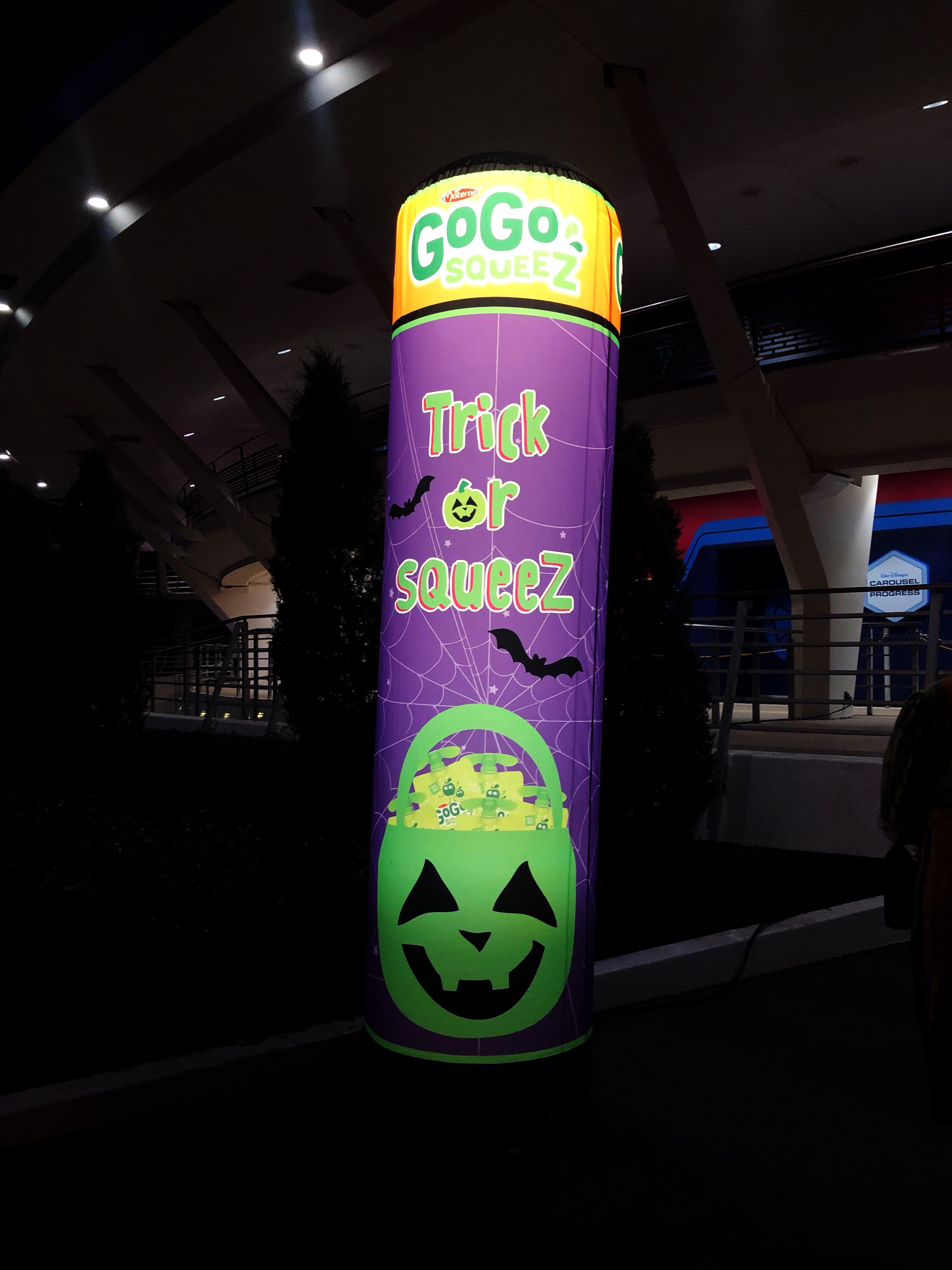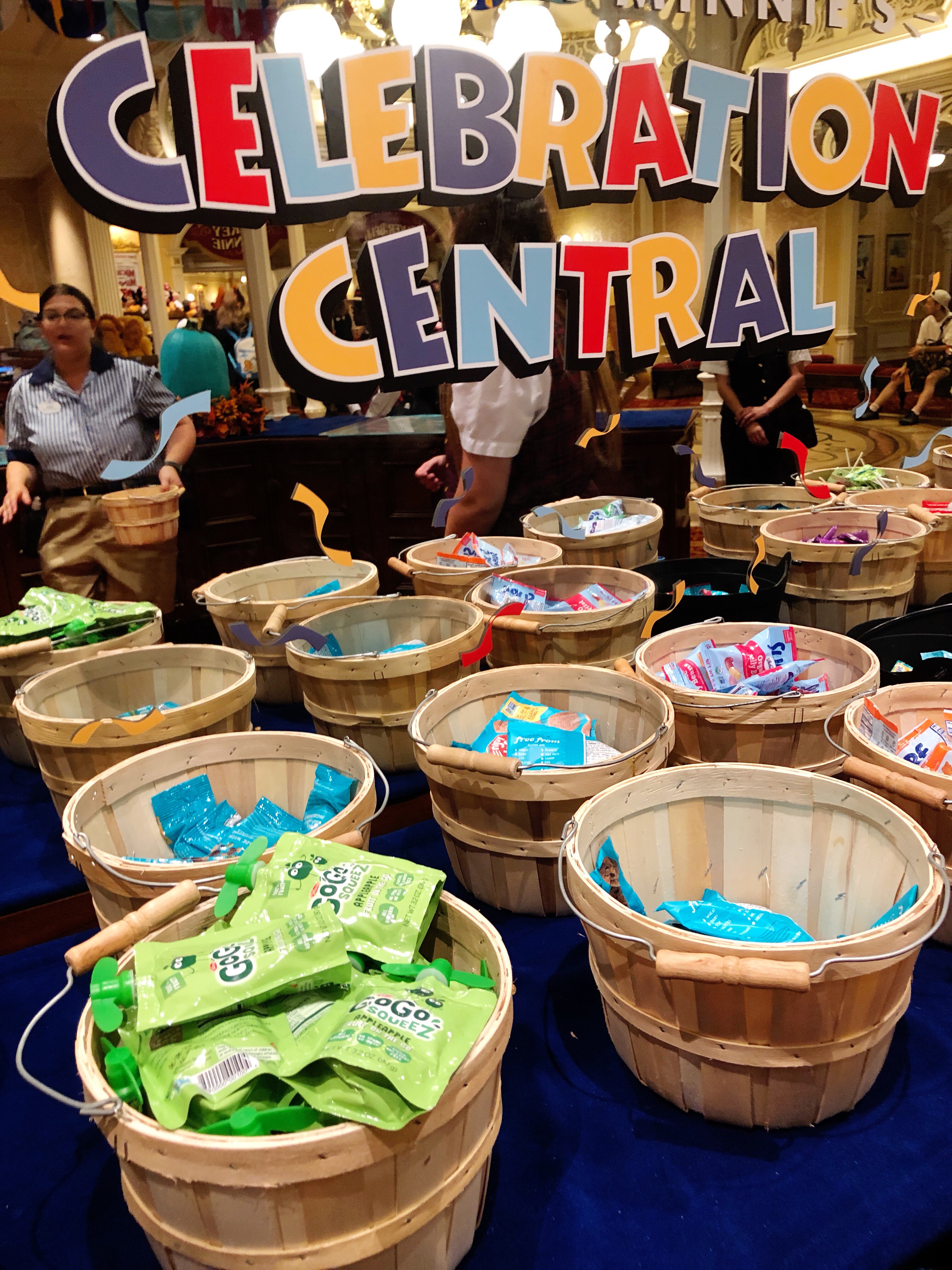 Want to win a trip to Walt Disney World and to the 2020 Mickey's Not So Scary Halloween Party? Enter the Trick or squeeZ sweepstakes by GoGo squeeZ HERE!
Insider Tip: Bring bags to Trick or Treat! They do provide you with a small bag. But you'll find that it's not big enough to hold all the treats! You'll see large inflatable lanterns that mark the Treat stops!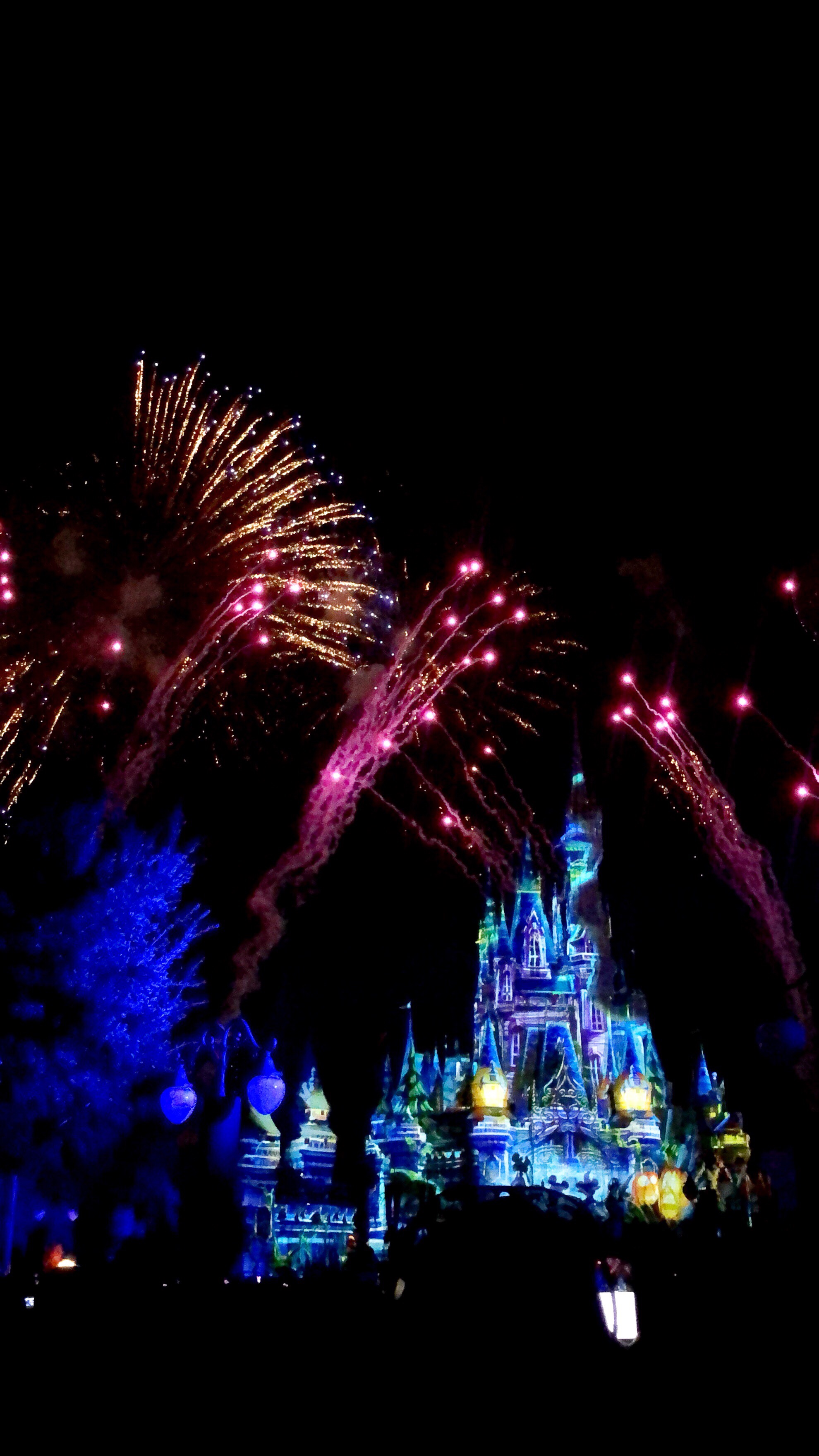 3. Grab a schedule and plan your night around shows, parades and fireworks!
Insider Tip! The Disney Not So Spooky Spectacular Fireworks happens only once in the night. Plan to see it accordingly as they do have a few Boo-To-You Halloween Parades. Head to the early parade, which I recommend seeing if you have younger kids that might fall asleep earlier!
4. What to pack!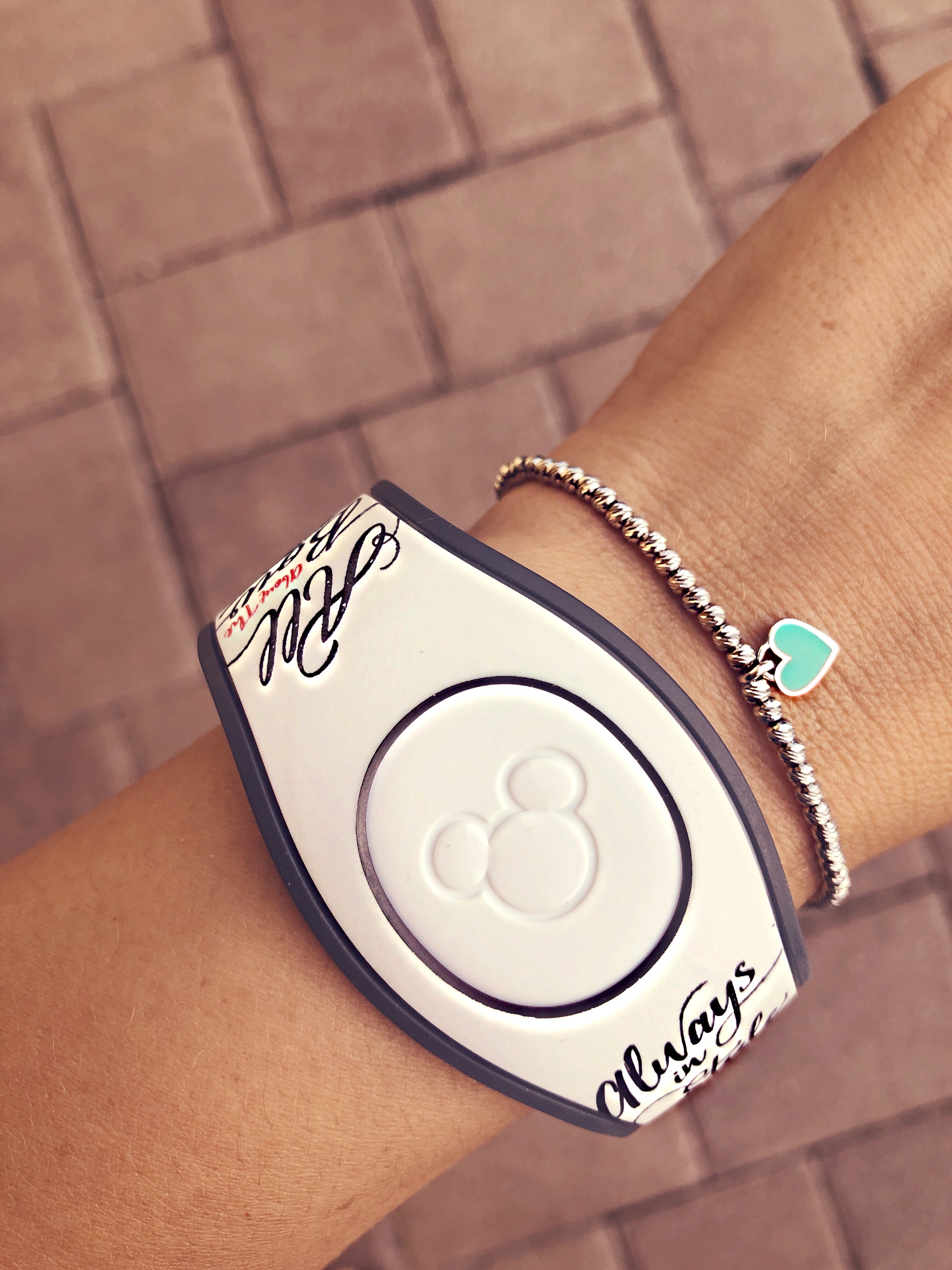 MagicBand with CC and Disney PhotoPass with Memory Maker attached, a trick or treat bag, Mickey ears and your costume! Having the option to have a professional photographer take all the pictures is a win in my book! Look at the quality!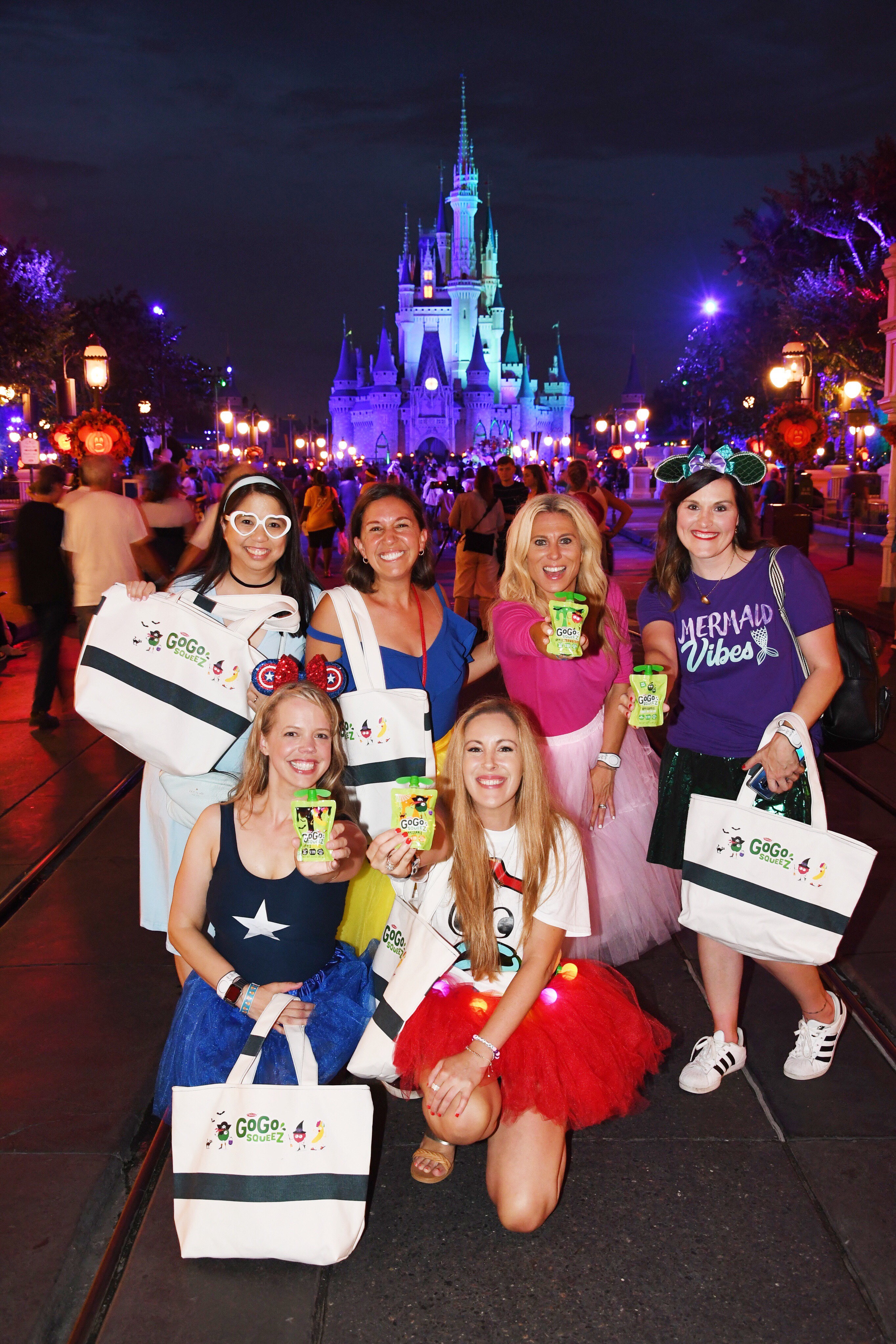 Pictured Above: The amazing ladies I met at the #PTHDisney Retreat at our Mickey's Not So Scary Halloween Party night! Thank you Julie (@thelittlekitchn) for sharing!
Stroller and PJ's optional for those with little ones!
5. Plan to stay the whole night! The ride lines get so much shorter at the end of the night so it's so easy to hop on those rides, but you'll need to plan accordingly with naps.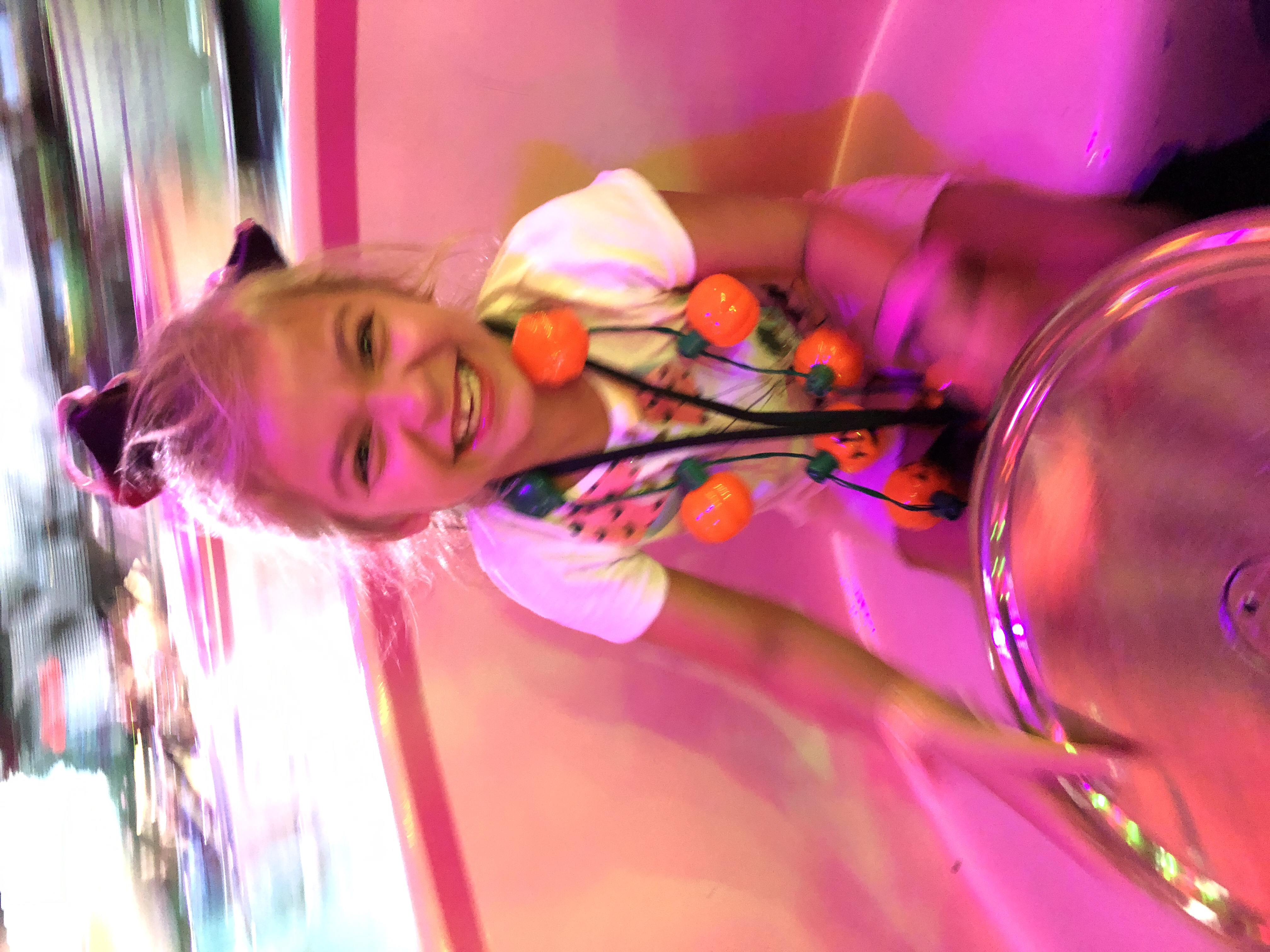 It's Midnight and both kids are sleeping in the stroller. Now what?! Hopefully you are staying on property which will make your ride from the monorail to your hotel super quick and you'll be in bed before you know it. We love Grand Floridian!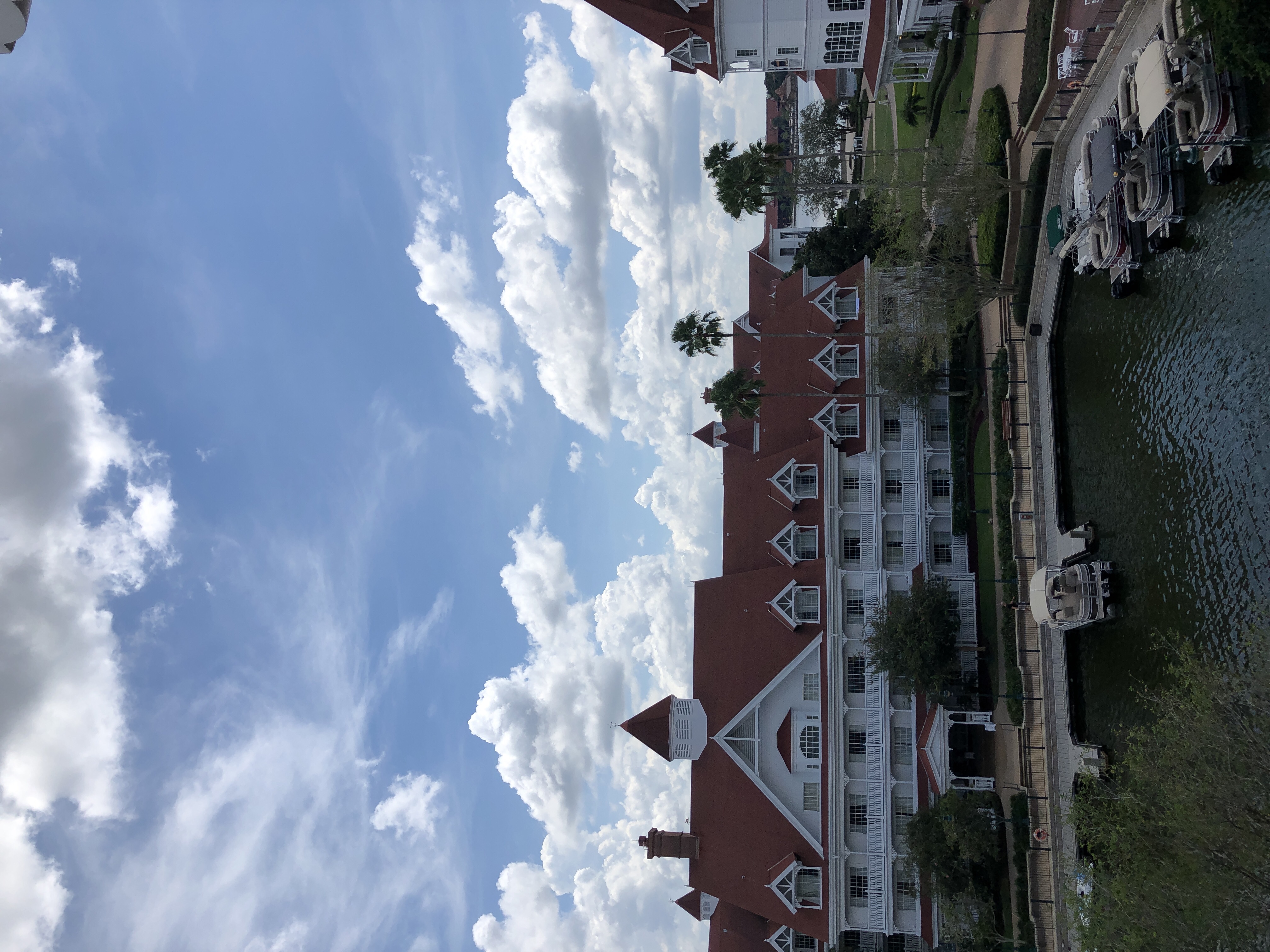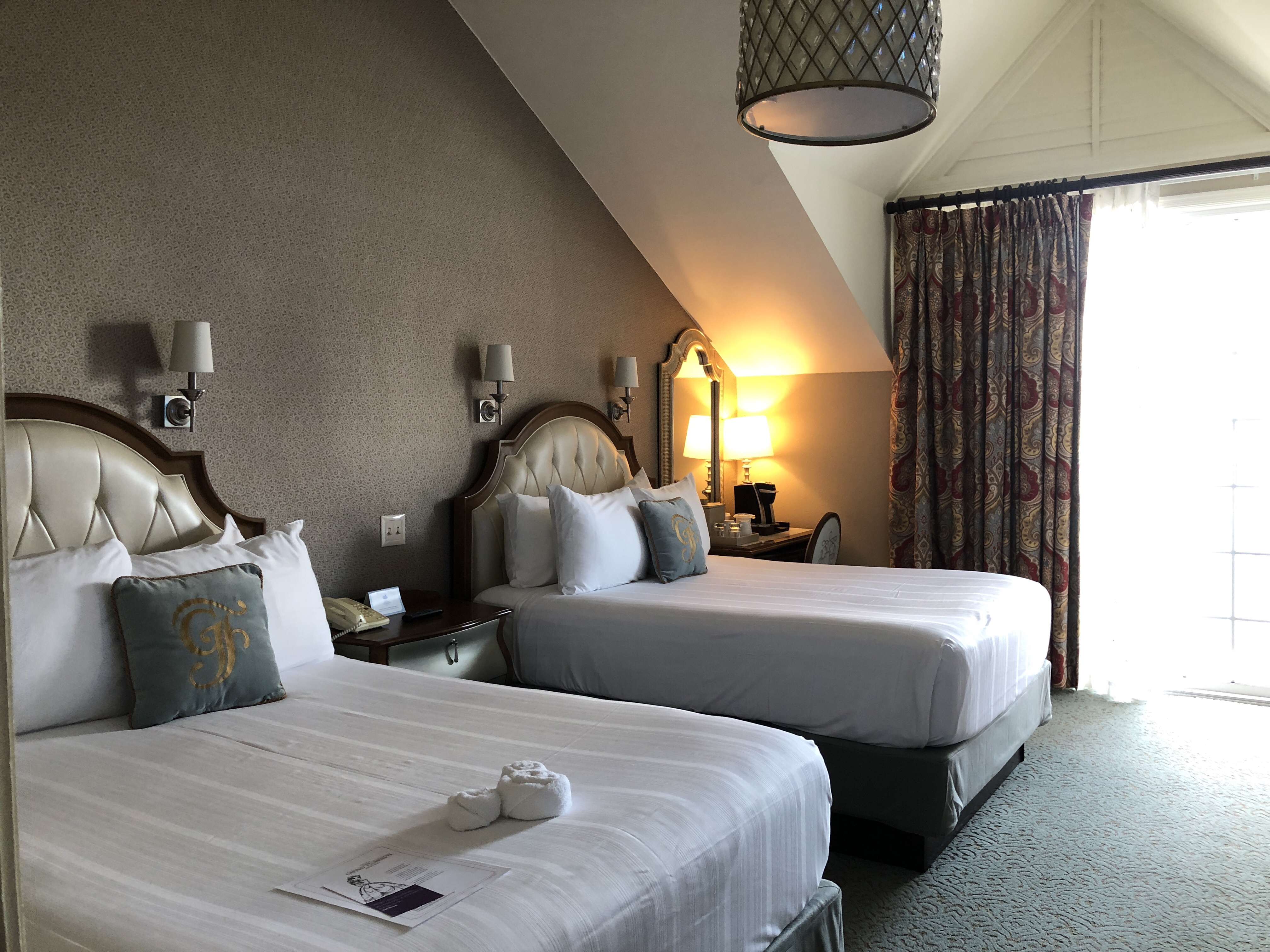 We love staying at the Grand Floridian if we are visiting Walt Disney World for the Mickey's Not So Scary Halloween Party as it is very close and easy to get to once the party ends at midnight. Via monorail, you'll be in bed in about 20 minutes!
At the end of the night, you'll realize that this fun and frightful night was full of delights that night they won't ever forget. Halloween just won't be the same without visiting Mickey Mouse again. I hope that this tradition will be something your families enjoy too!
Buy your tickets to Mickey's Not So Scary Halloween Party today! Have you attended?! Any tips for us to pass along? Leave us a note in the comments below!