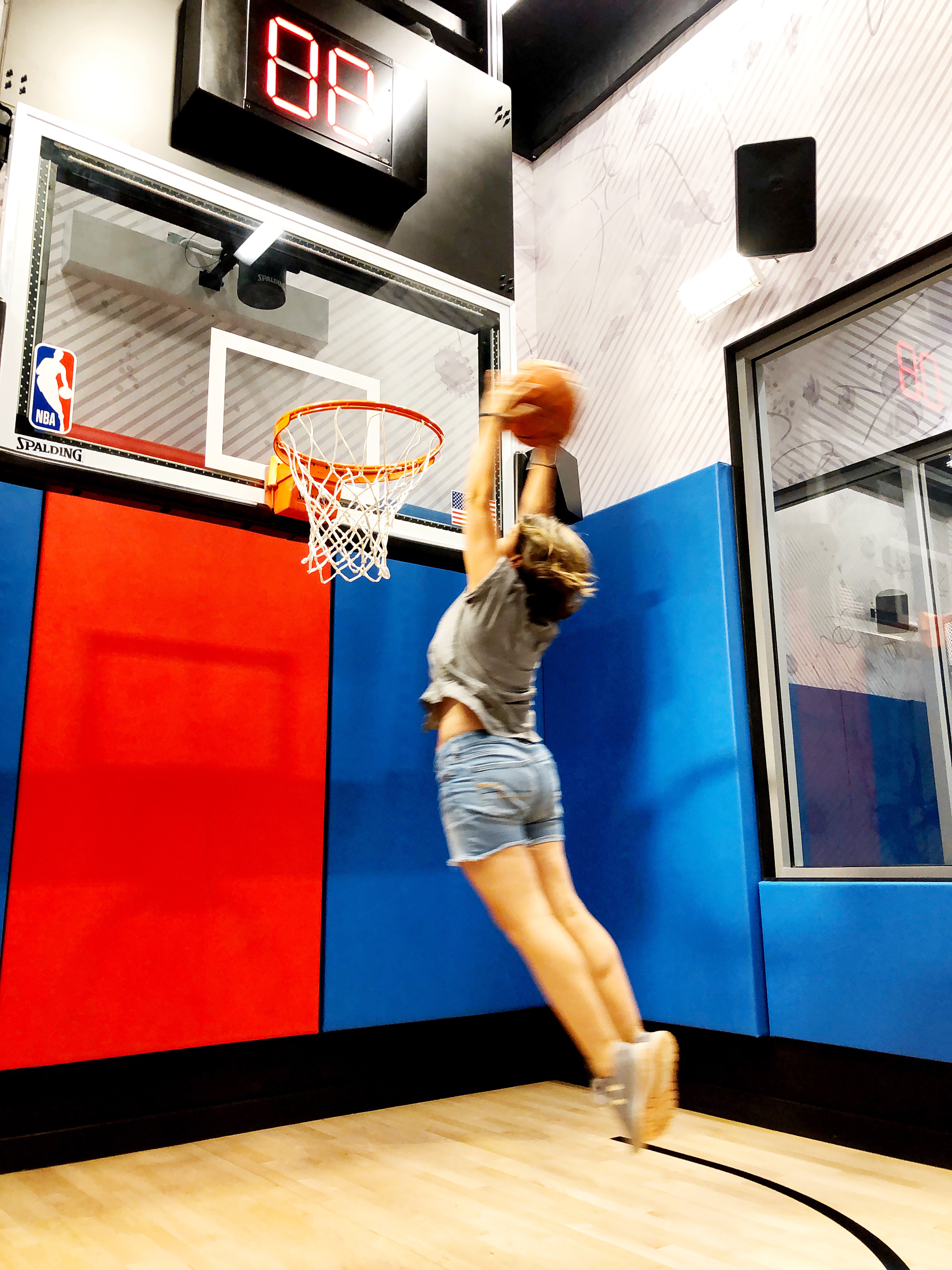 Ever wanted to dunk like a basketball player?!
The NBA Experience at Disney Springs is one of the newest attractions that will give families the opportunity to have something (brand new and like never before) while at Disney Springs. I recently had the opportunity to take my son and we had the chance to explore the NBA experience and see what it was all about!
The NBA Experience took over the old space that was Disney Quest. Disney Springs is known for being an iconic shopping and dining destination for families at Walt Disney World and it's FREE so it's definitely a place to visit when not inside the Parks. I love bringing my family here, but sometimes I do wonder what else there is to do for my kids to keep them occupied other than shopping, walking and eating. I absolutely LOVE Disney Springs and the NBA Experience is such a great new addition!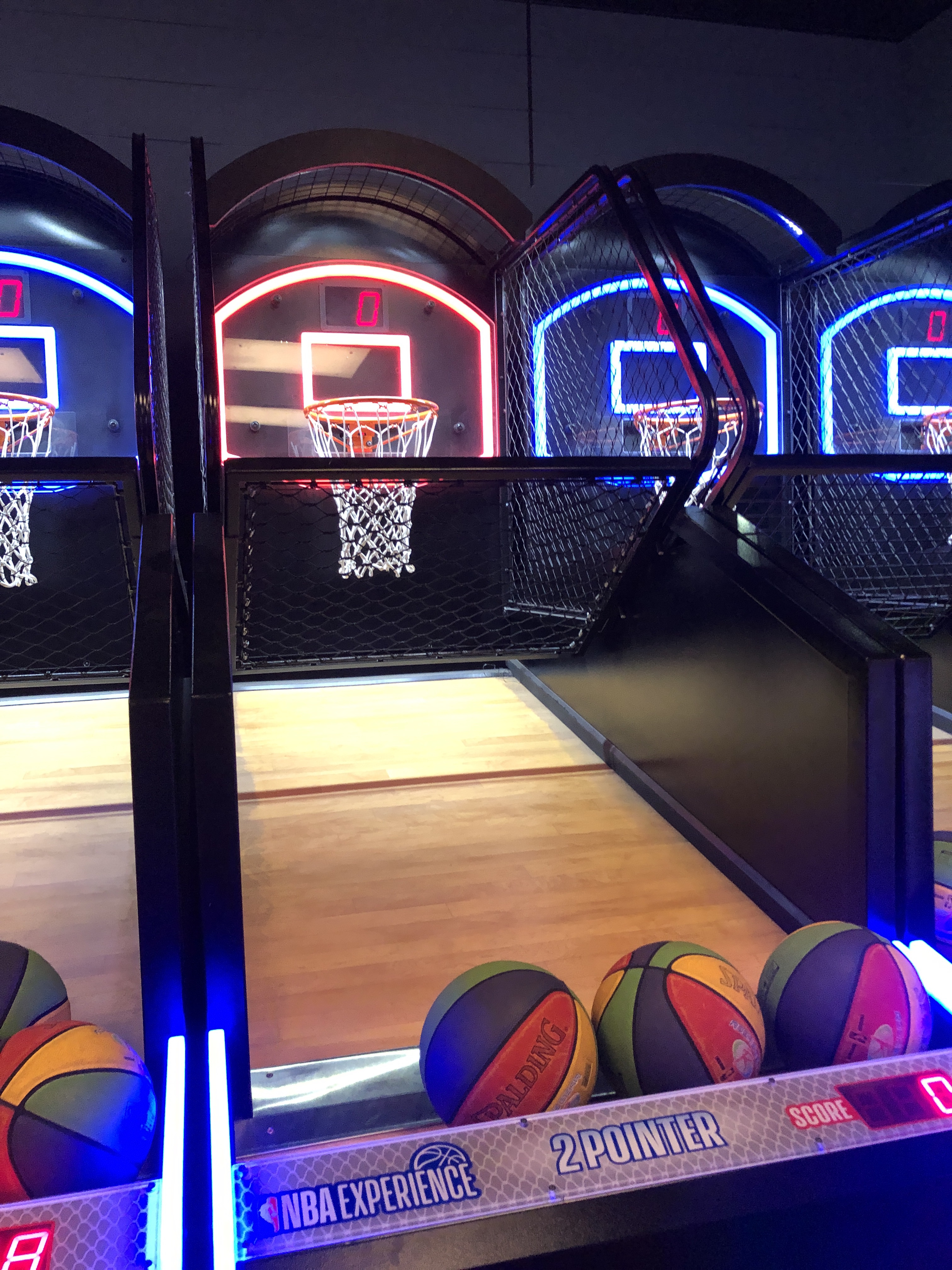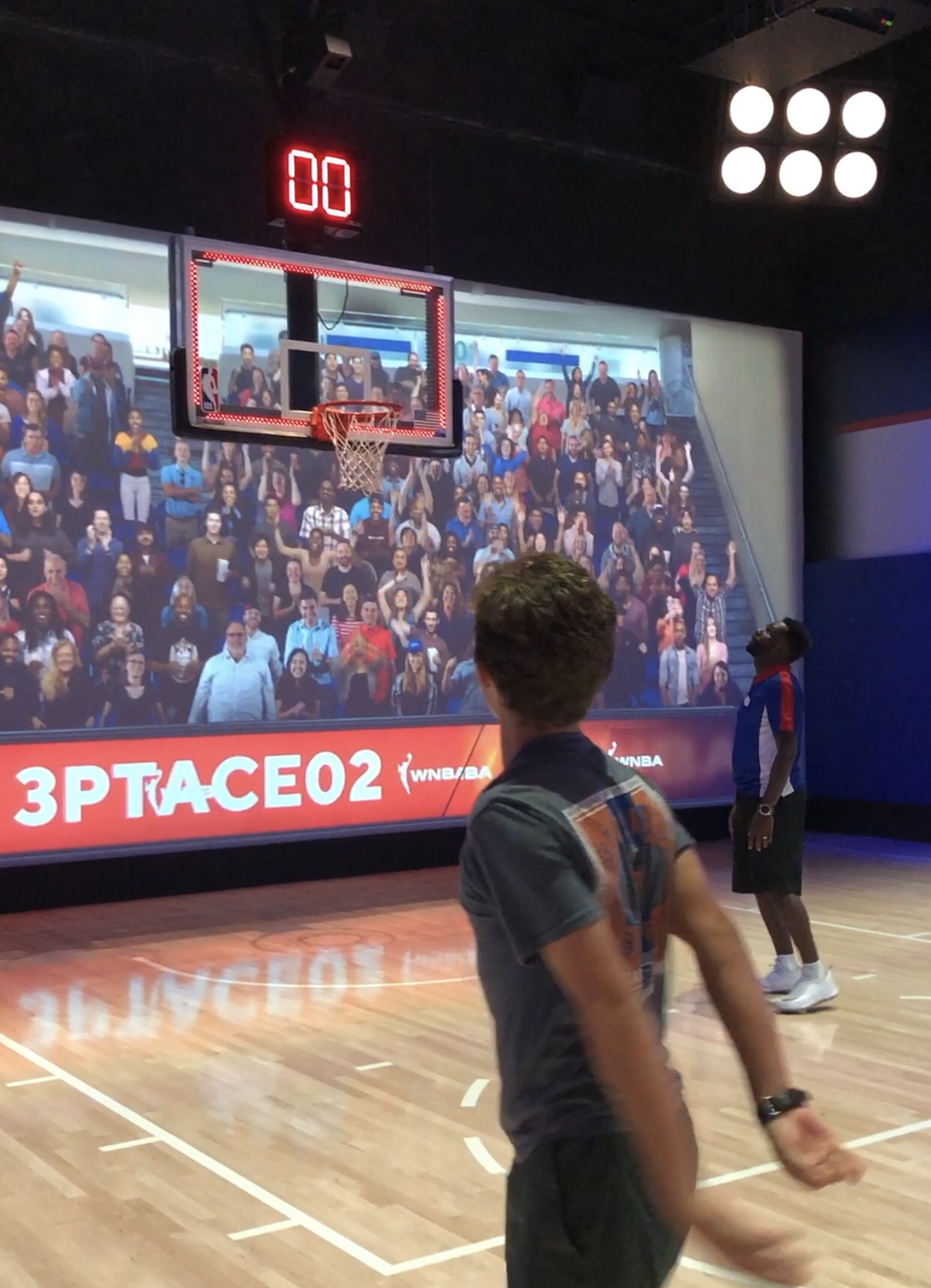 The NBA Experience is a hard ticket attraction that allows you to participate in basketball themed activities all day long. Your ticket actually allows you to re-enter for the entire day. One of the reasons I think that this is a great experience for families with older teens, is because they could go into the NBA Experience in the early afternoon, then we could meet up for lunch and THEN he could go back and play later! (Age restrictions apply!)
When you walk into the NBA Experience, you get to use your magic band as a way to track your experiences and personalize your experience. You can choose your favorite team and make up a nickname.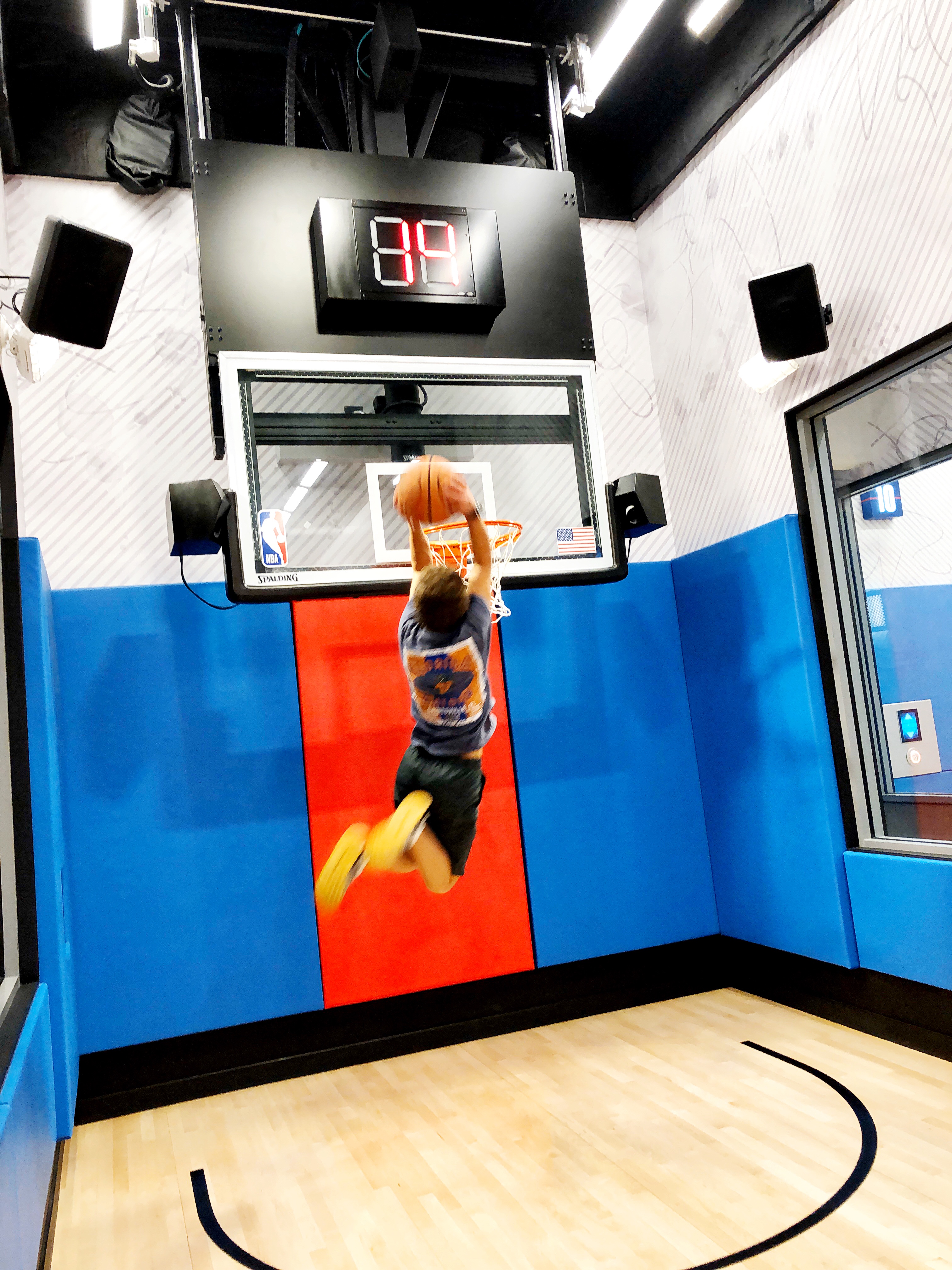 One of the first things that we did was check out the NBA Dunk! "Challenge your skills above the rim!" It was awesome because you could adjust the height and have some fun with pretending what it's like to dunk on a real hoot. My self being 5'2" has never had that experience and let me tell you, it was quite gratifying
We were able to play all of the basketball games as much as we wanted. There was also a station for NBA Xbox games, as well as Dribble! and Shoot! experiences as well.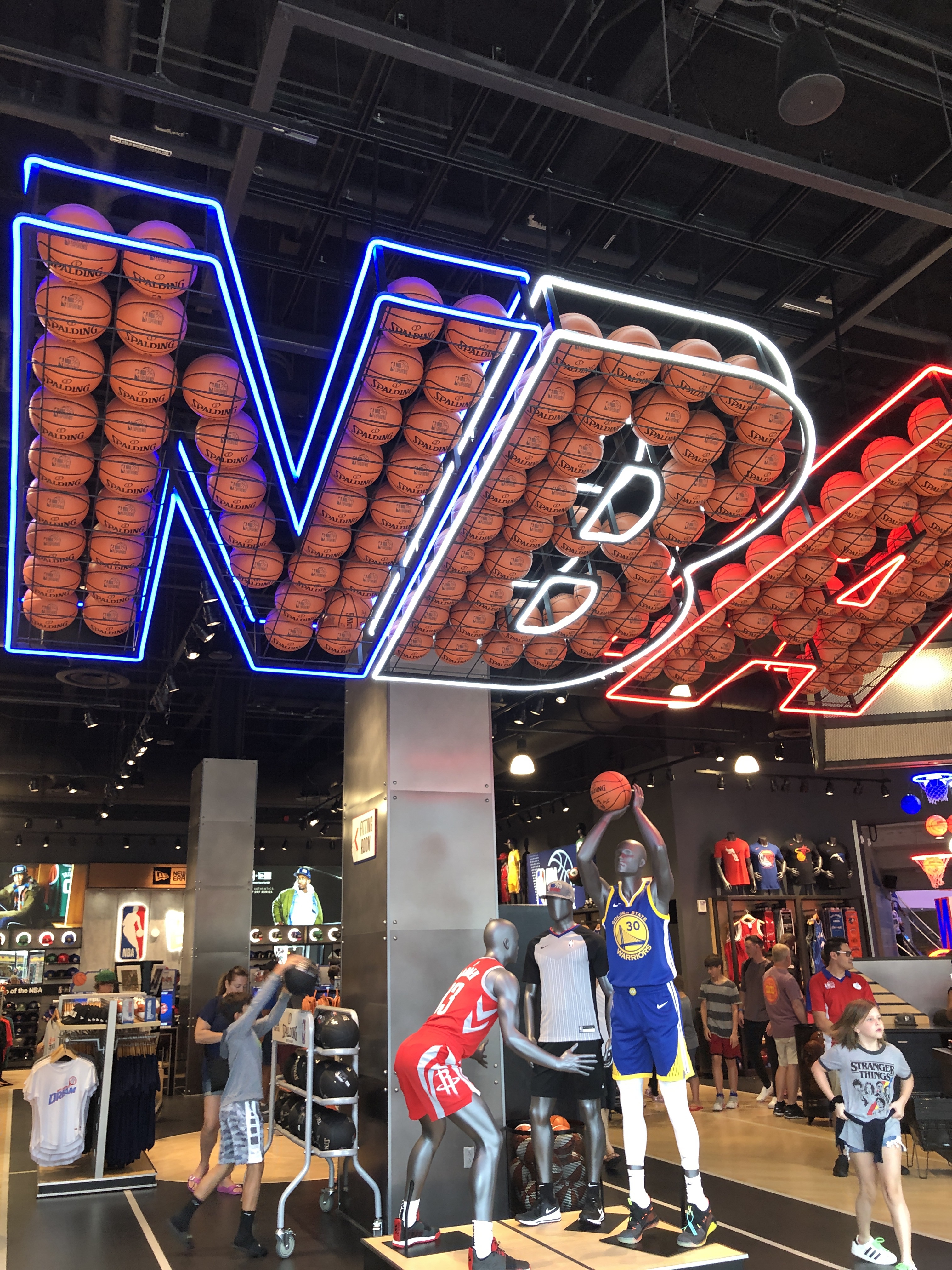 The merchandise had all your favorite teams represented, and lots with a Disney flare!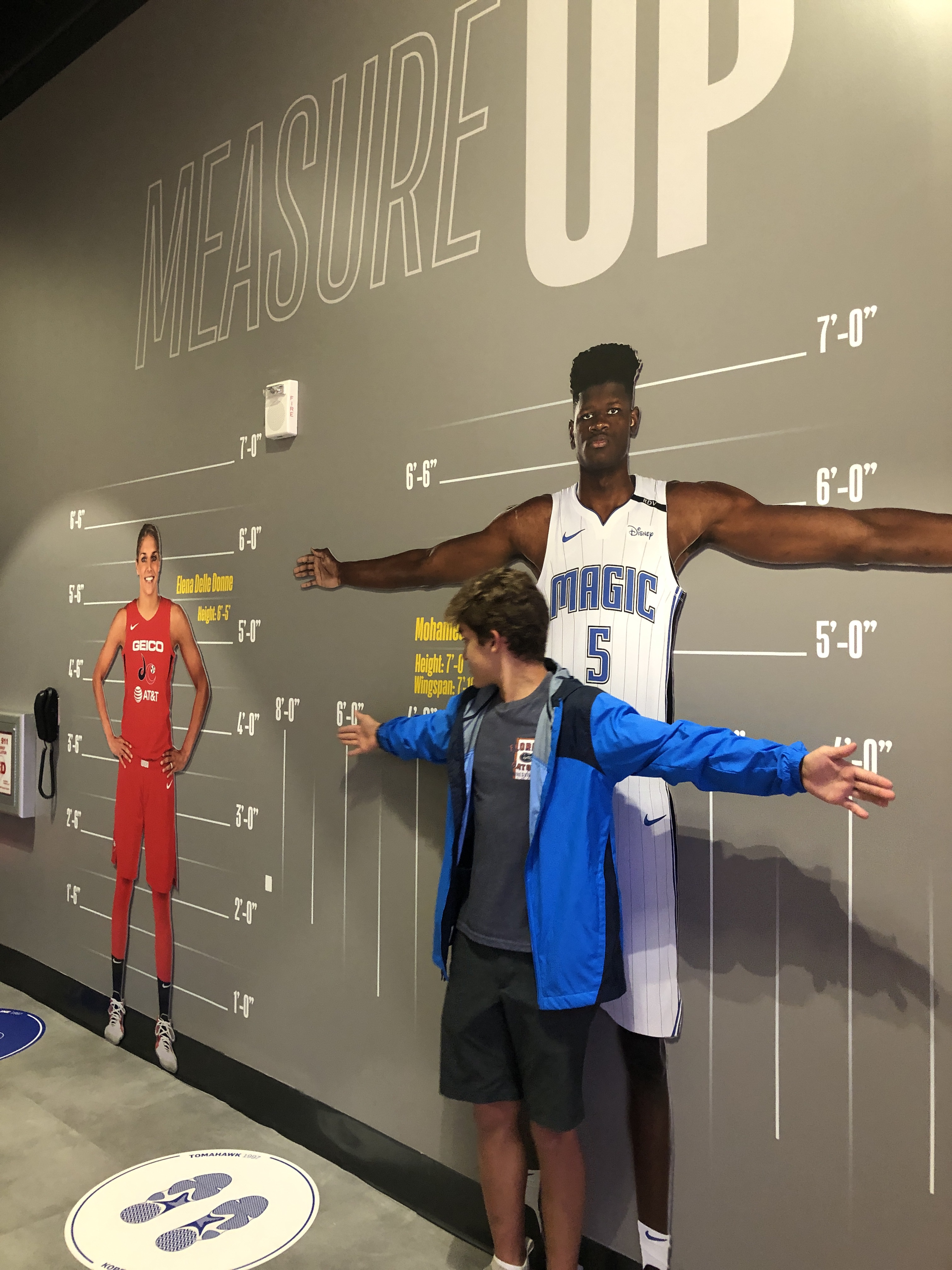 If you are bringing the smaller kids, they do you have smaller basketball games as well as a slingshot activity that will keep them busy. I do think that this experience is geared towards the older and taller kids as many of the activities require a little scale and height.
Coming in the fall of 2019 will be a new craft brewery attached to the NBA Experience building. Park at the Orange Garage for easy access!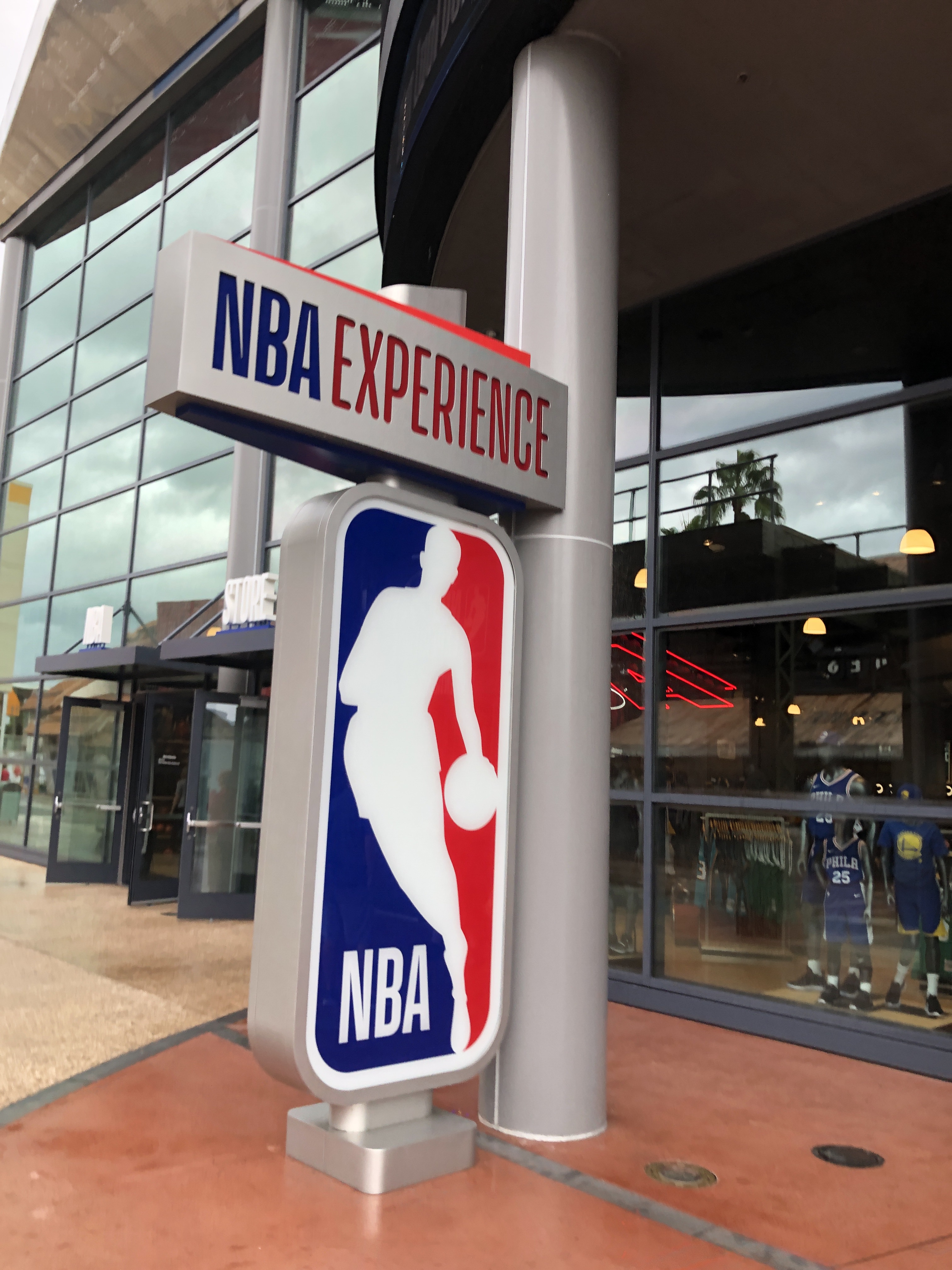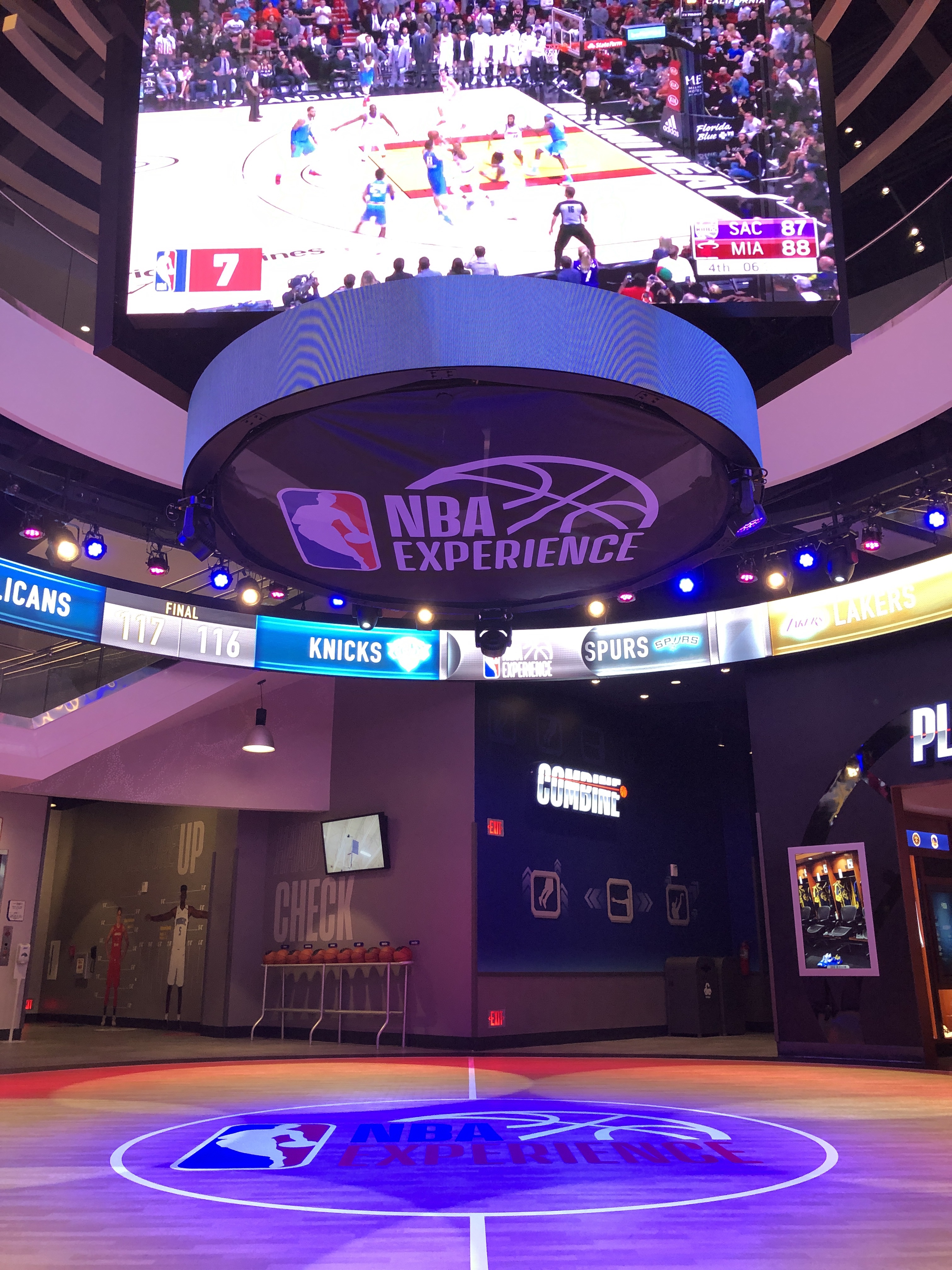 If you plan to spend the day at Disney Springs with your family and are wondering what else there is to do besides shopping & dining here are some of my suggestions for families with kids:
1. NBA Experience
2. Characters In Flight
3. Vintage Amphicar Tour at the Boathouse
4. Bowling at Splittsville
5. Movies at AMC
6. Concerts at House of Blues
7. Coca Cola Rooftop Beverage Bar
8. Bibbidi Bobbidi Boutique – Disney Springs
9. Marketplace Carousel
10. Marketplace Train Express
Make sure to follow me on Instagram for more on Disney Day fun!