I have run 6 runDisney races myself and I absolutely love them! My kids also have taken part in the runDisney Kids Races sponsored by GoGo squeeZ! With the StarWars Half Marathon weekend now canceled, I wanted to bring a few Disney Magic Moments from the runDisney Kids Race home! It's actually pretty easy and will be something fun to do with the whole family!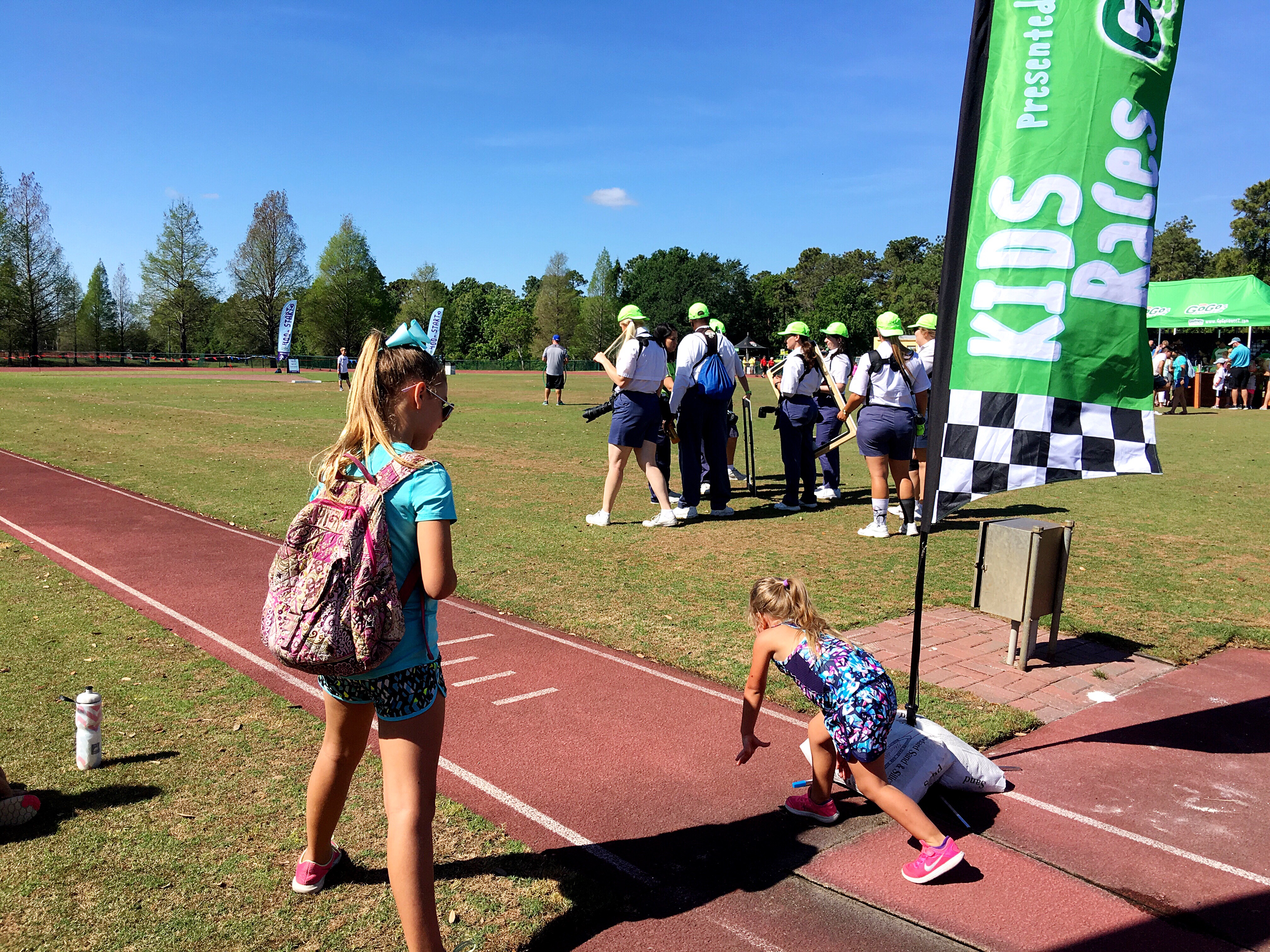 If you haven't ever been to a runDisney Kids Race, check out what they are like here on the runDisney Blog. They have everything that a "real" race has and more! Getting your kids involved in the prep will be the way you will keep them busy before the big race! (I am thinking that thise day will involve some art, math and exercise! How fun!)
Making Bibs- Each runner gets an official race bib pinned on their shirt. Take a piece of paper and fold in half. Cut and use 1/2 for your bib! Assign everyone a number and think up a name for your race! We are going with the Mickey Mile! Have the grown up help pin the bib to your shirt when before you race!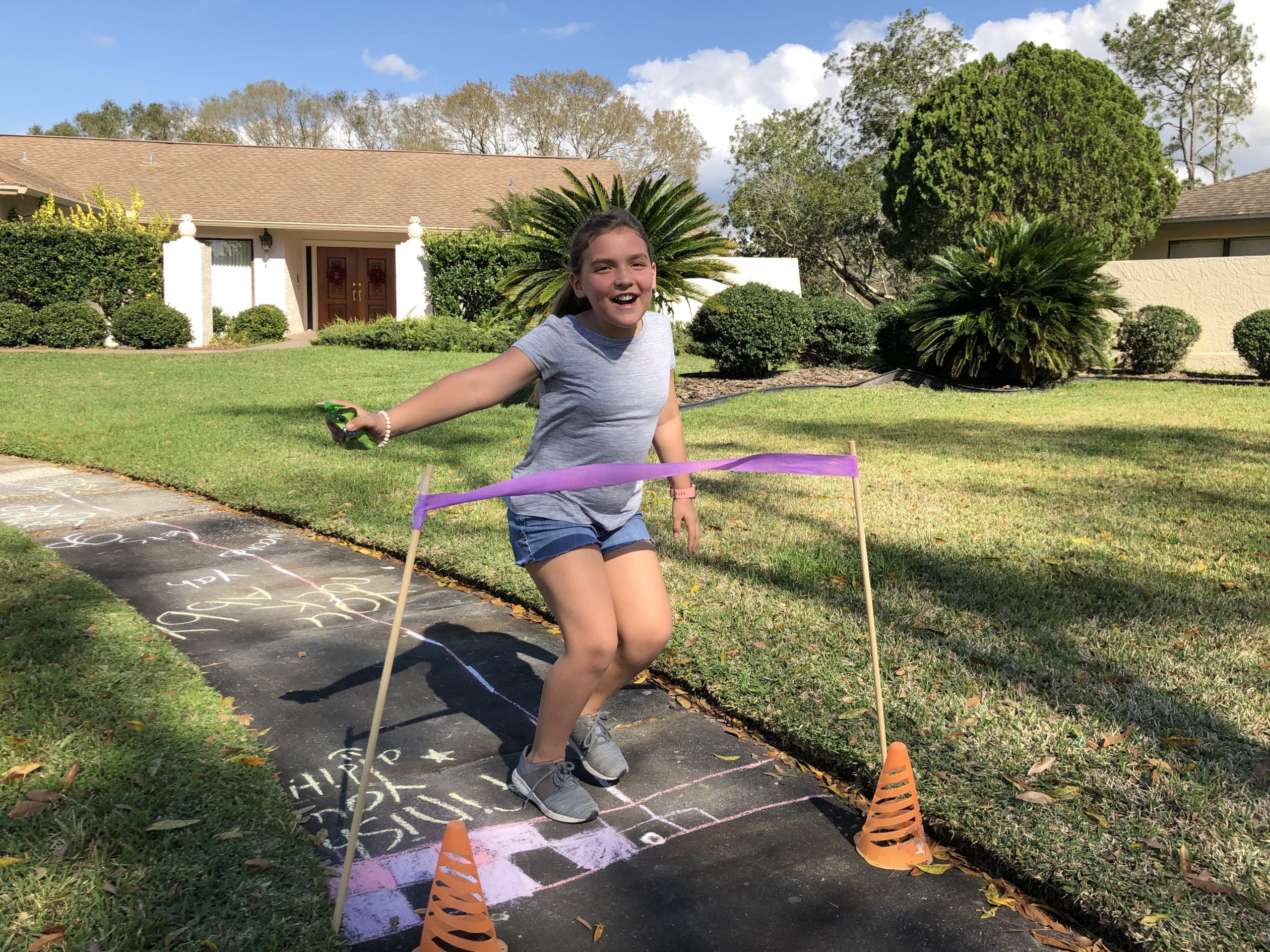 Make a finish line! We used whatever we had at the house that we could engineer a finish line. The kids wanted to be able to cross the finish line like the winning runner do, breaking the ribbon! A little cray paper and we could break through that finish line all day!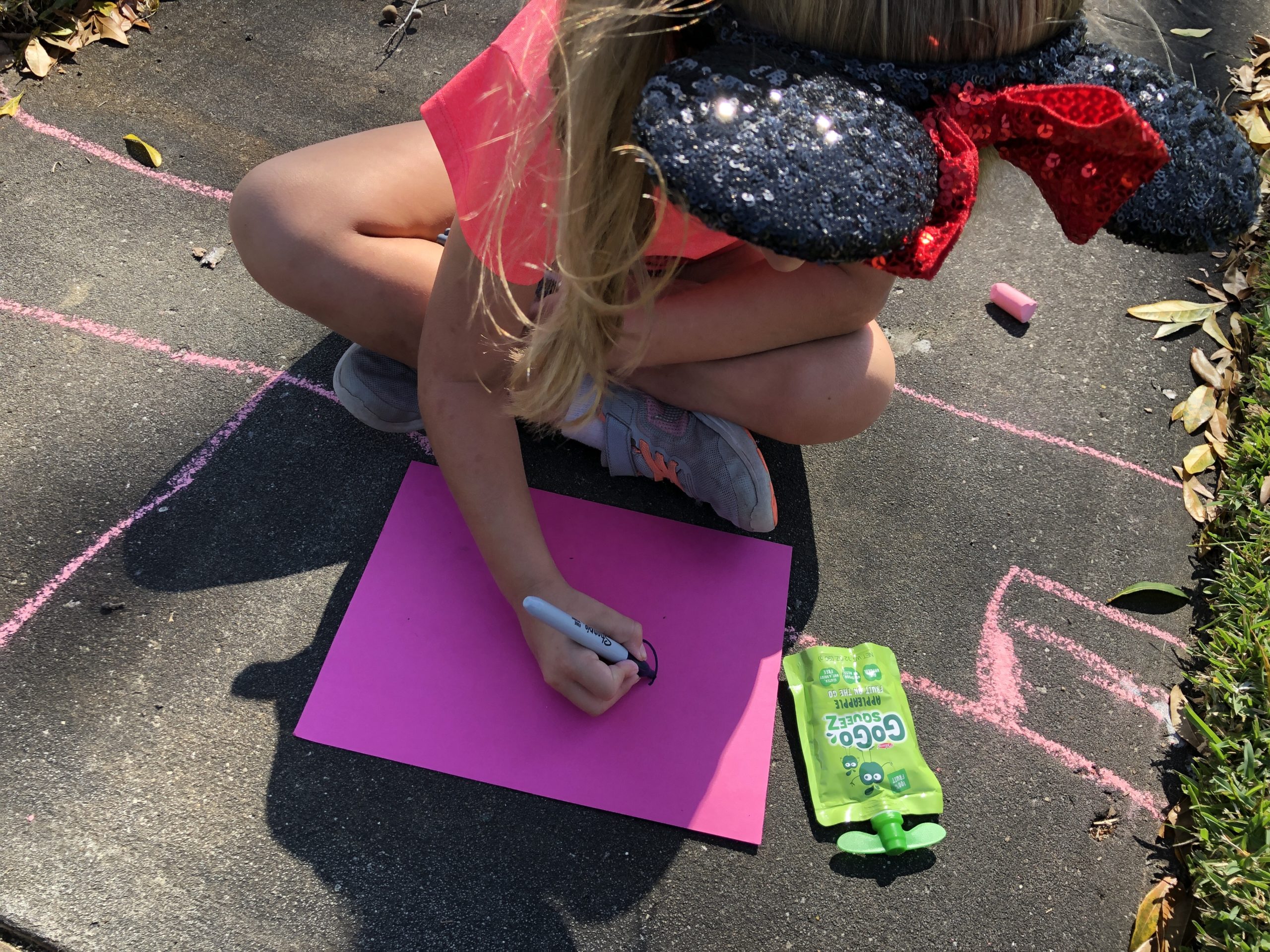 Make signs for the runners. When I run the Disney Half Marathons, I absolutely love reading the signs from the spectators. Make some encouraging signs for the runners who will be running later! Chalk signs on the ground are also super fun!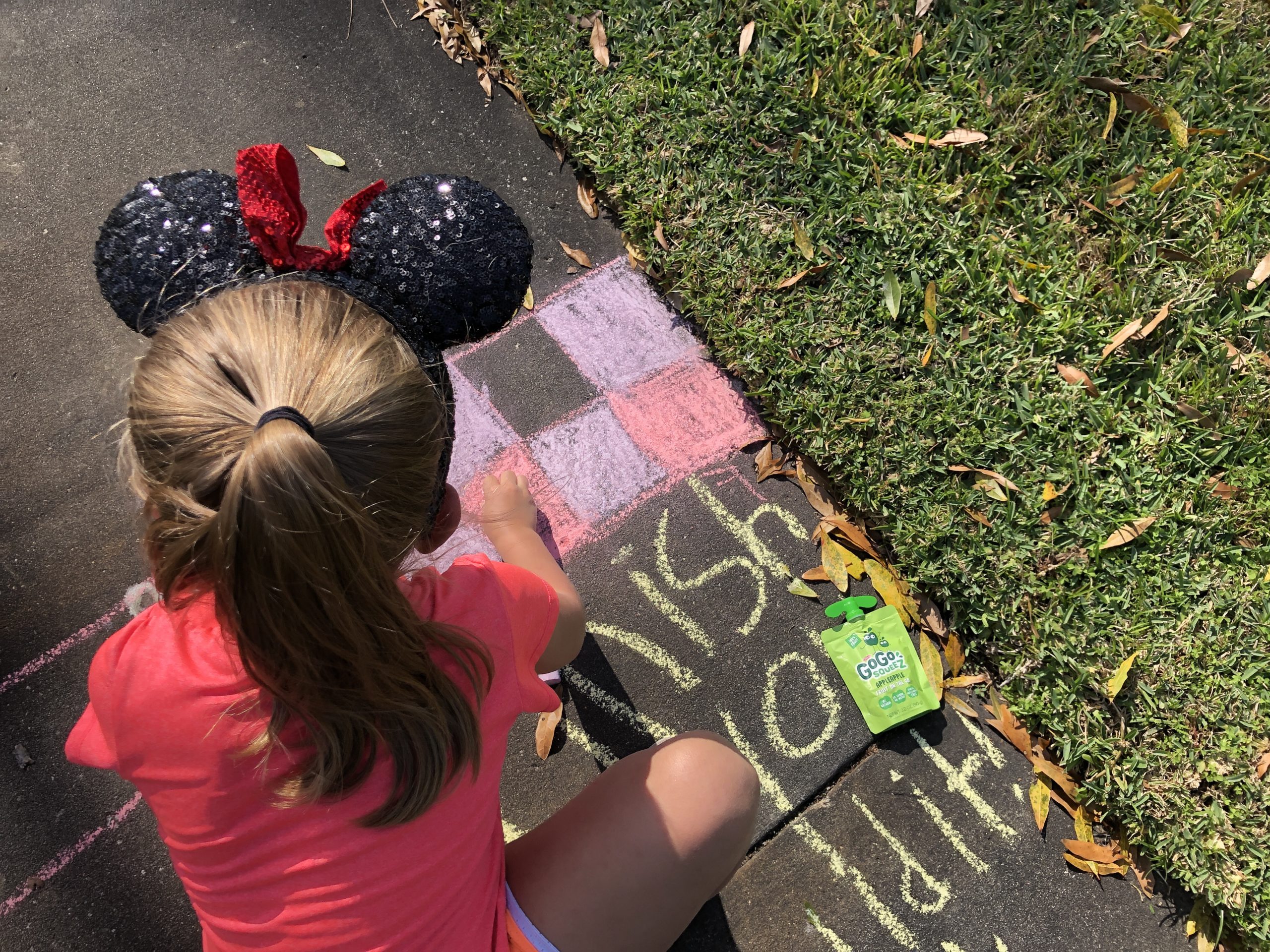 Eating a healthy snack! You'll want to make sure you are eating healthy meals leading up to your race! The official sponsor of the runDisney Kids Races is GoGo squeeZ and my kids love getting GoGo squeeZ when we do the actual races! We typically eat GoGo squeeZ alot around here, and we cooked some super healthy meals too! Never to early to start some healthy habits! Check out the Disney Family Blog for some fun and Disney inspired healthy meals!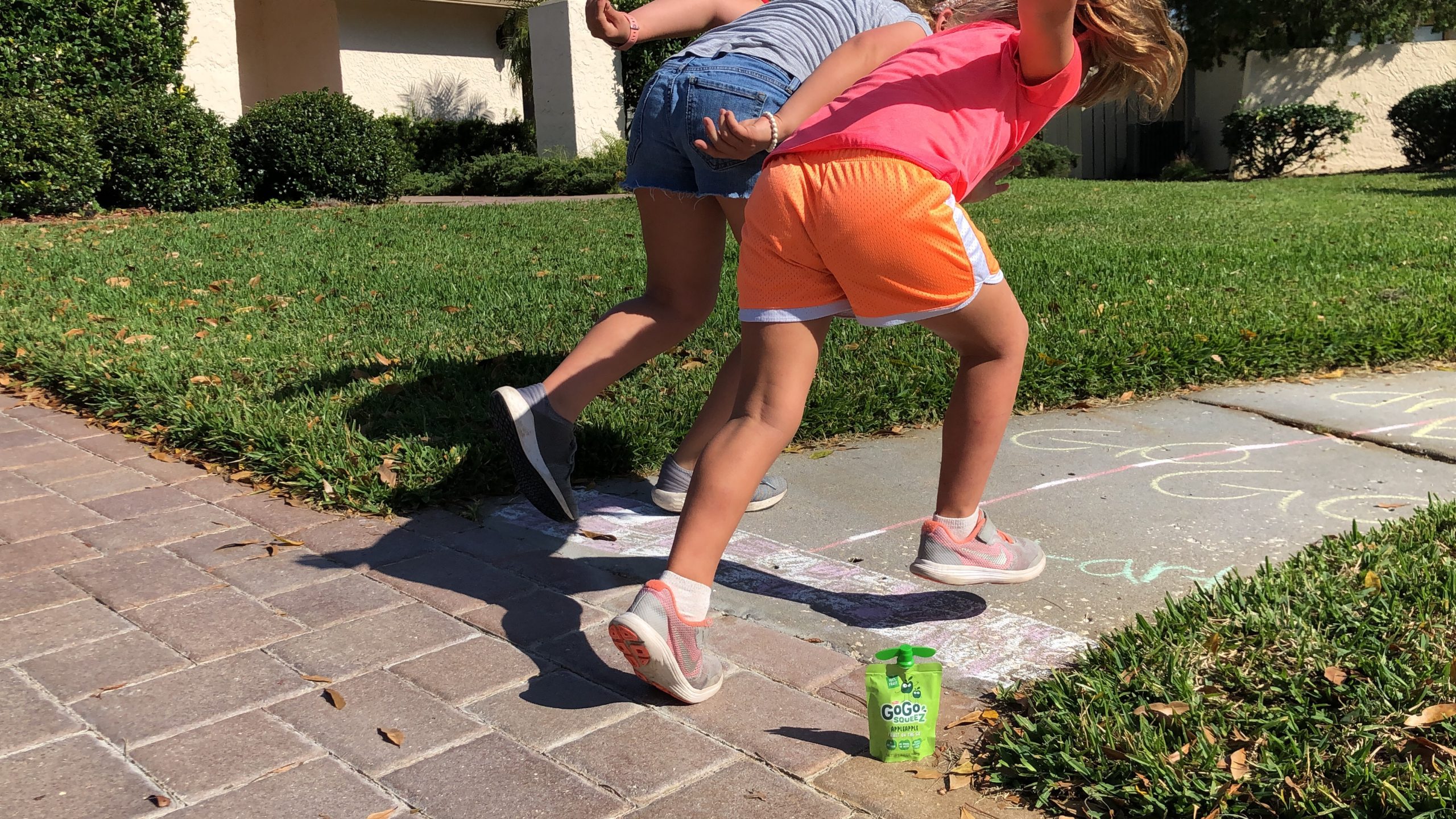 Take time to prepare for your run! Training for the big day is always important and is a great way to make sure you are ready for race day! Take proctice laps and make sure to strech with the kids each day before the race! The big race day will begin to be a day to look forwrd to!
Make a medal! Every racer that crosses the finish line gets a meadl. Take another day to make a medal! Using foil, we made some super cute meadals that the kids would earn when they crossed the finish line. It is such an accomplishment no matter the distance.
Pick out your running outfit! Get the Mickey Ears out or dress up like they do at the real runDisney races! Your costume can be as elaborate or as easy as Disney Bounding (taking the colors of Disney characters and blending them together to resemble the character.)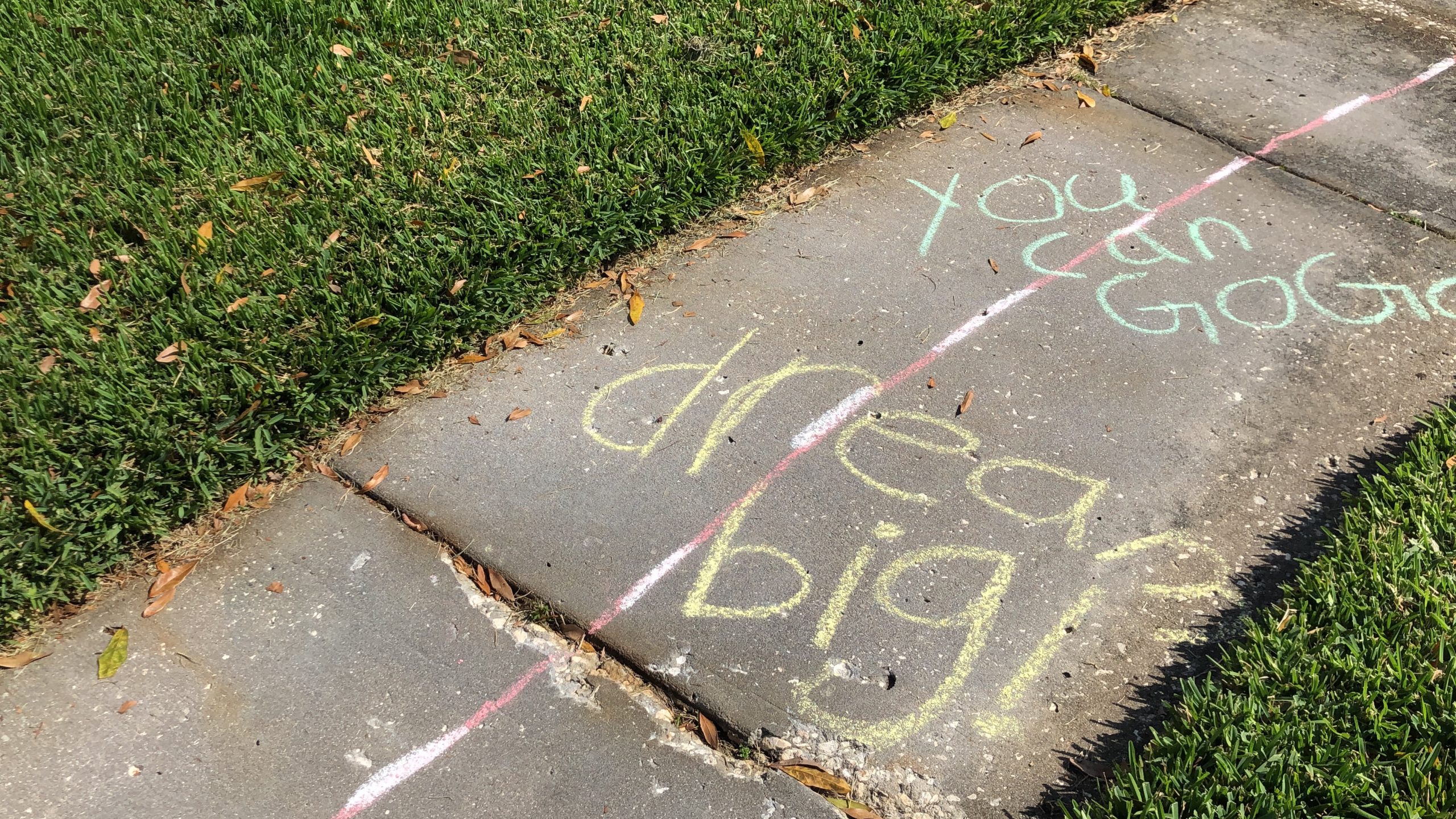 Race Day! The big day is here! Gather your fans and take turns running the race! Cheer each other on and celebrate each person crossing the finish line! Don't forget to take pictures with your medal after the race is over! You earned it!
Hope that this posts inspires a few Disney Magic Moments by remembering that the magic is in the feeling you get when you accomplish anything! Disney has a whole website up that has fun actvities that help you bring some magic home. Until the next runDisney Kids Race!