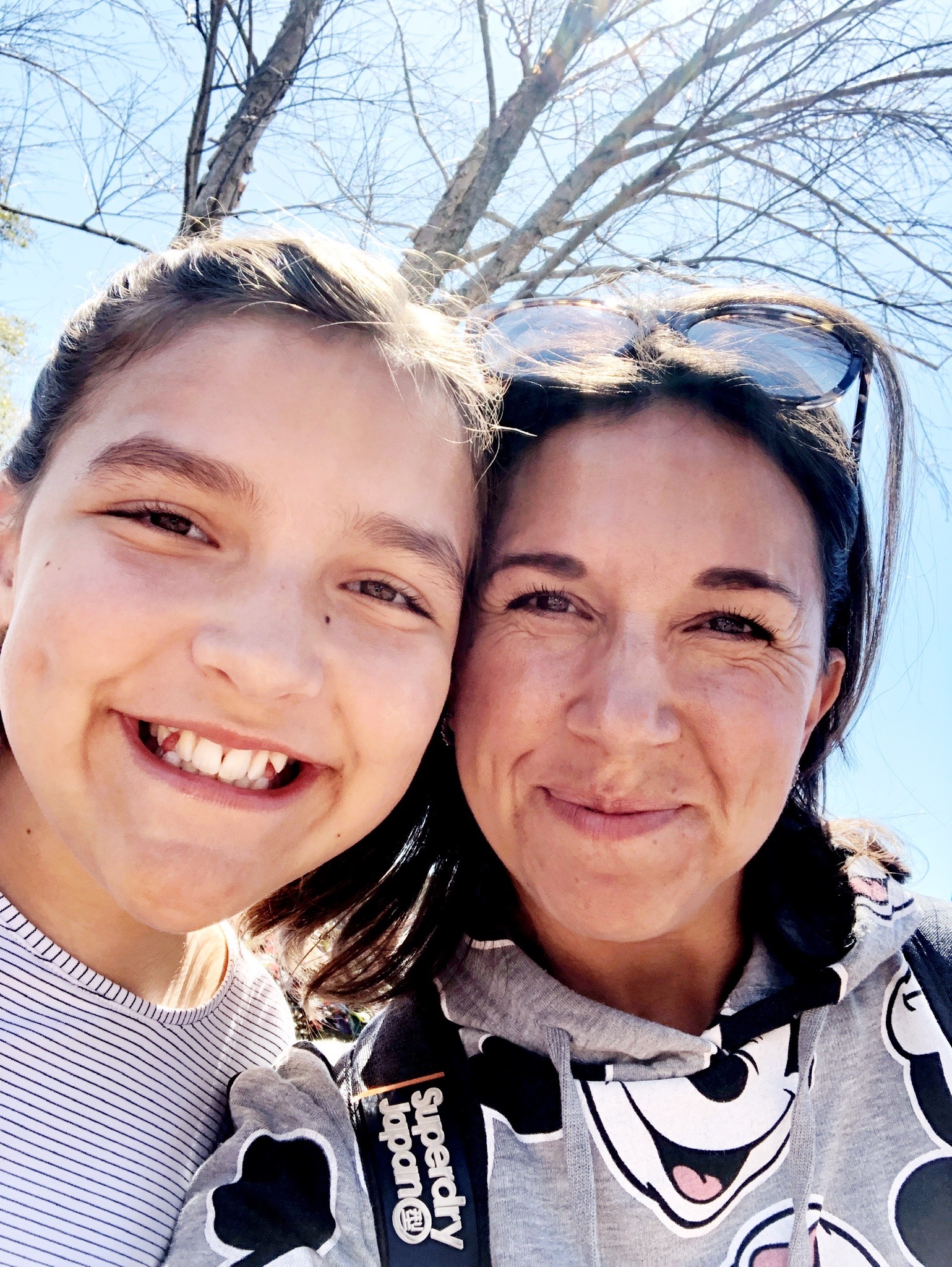 Our team is SHELBY STRONG! Read more about our journey and why we'd love for you to walk VIRTUALLY with us on Saturday, May 2nd, 2020 for our team's 2nd JDRF Walk in Tampa, starting at Amalie Arena. We'd love to have you join our team! The JDRF is am amazing organization that has helped us through learning and connecting with other with this condition. They are also ones who are fighting for legislation on insulin and so much more. We would be lost without this organization and want to do our part to give back.
AND!!! BIG NEWS!!! We have also been given an opportunity to have up to $1500 MATCHED by Lilly Diabetes! This was a huge surprise to us and our angel sponsor would like to remain anonymous but we cannot thank them enough for this generous gift to the JDRF Tampa Bay.
AND MORE BIG NEWS! There is another way to donate to the JDRF! With Mother's Day coming up, I have partnered with Kendra Scott for a Mother's Day JDRF GIVE BACK! On April 25th and April 26th, ANYTHING you purchase will give the JDRF of Tampa Bay 20% of your order AND you will get your purchase BEFORE Mother's Day! Just go to Kendra Scott and use the code: GIVE BACK7466! That's it!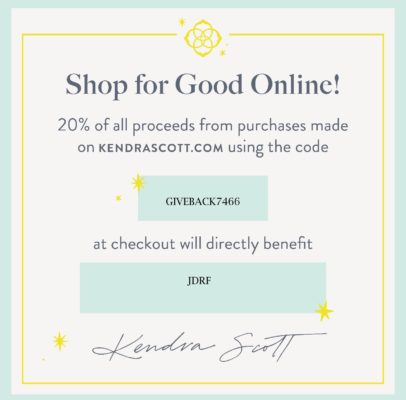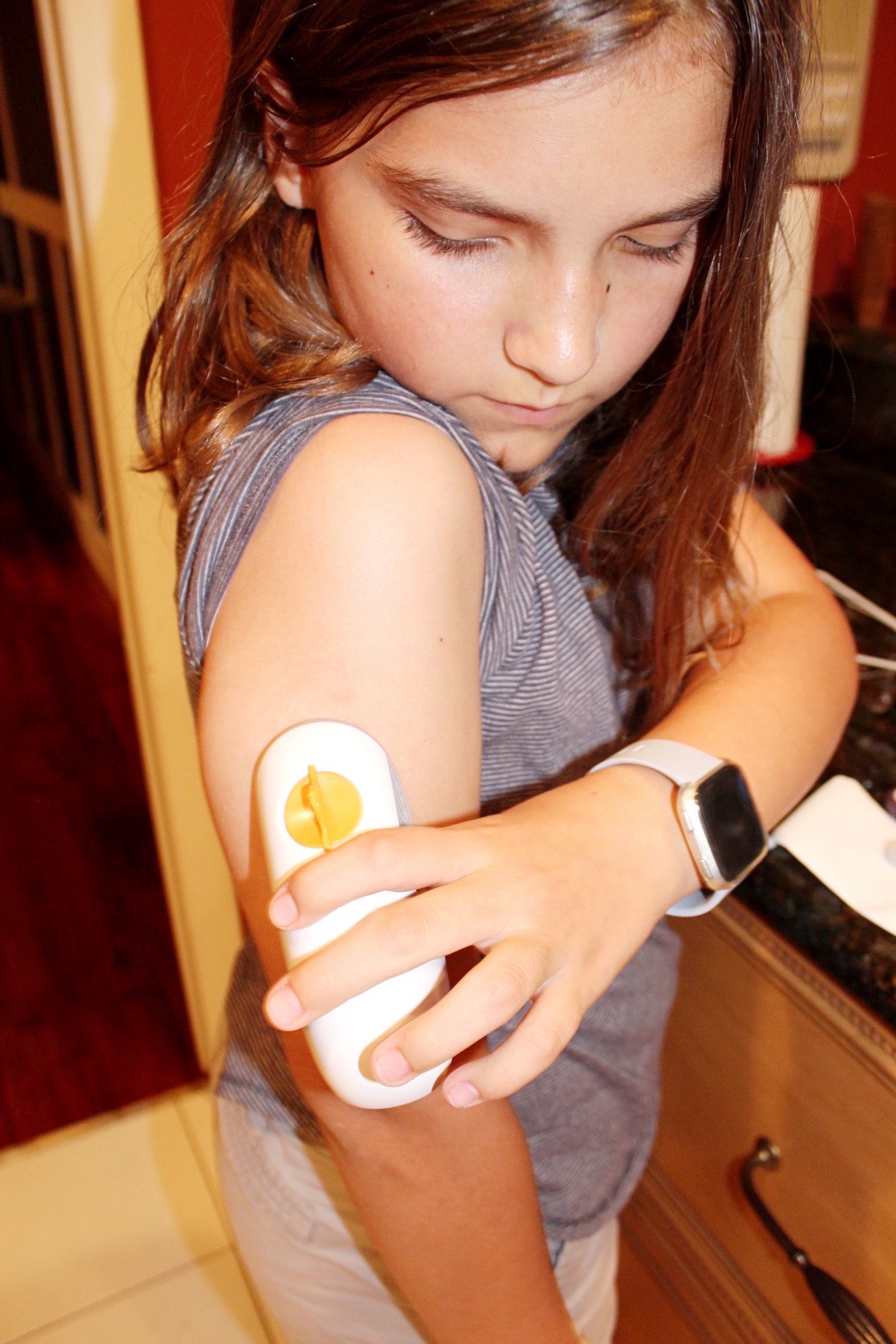 This is our story…
A little update from our family. SHELBY IS THRIVING!! We have been attending conferences, meeting with nutritionists, learning to cook meals, using new technology to help us manage this condition, playing club soccer (Go Rangers!), getting straight A's and Shelby's health, most importantly is as strong as ever. I still watch in amazement as she changes her DexCom with ease, she fills her OmniPod with confidence, cooks full meals for the family like she's been in the kitchen for years. She knows so much about food, how her body works and yet she still manages to keep a positive attitude about all the work her daily life has involved.
We choose to share our story with you because sharing information is powerful. And knowledge is power. Knowledge that I will benefit from because someone out there might be able to help me/us. I am also sharing because I want to show others, newly diagnosed parents, my village, my tribe, our friends and family, that we still need your help. I cannot thank our ENTIRE VILLAGE for every call, text, extra set of eyes over Shelby when I can't be there. Her friends are 1 in a million and we know that they love her just for being Shelby.
This is my story from the beginning. We've come along way since this day, and I am hoping that the entire diabetes community will continue to grow and continute to fight for everyone with this condition. It's a life-long medical condition and the costs are high, but the stakes for a cure are even higher. We hope to see everyone on April 18th! Wear your blue and orange to show support!
*****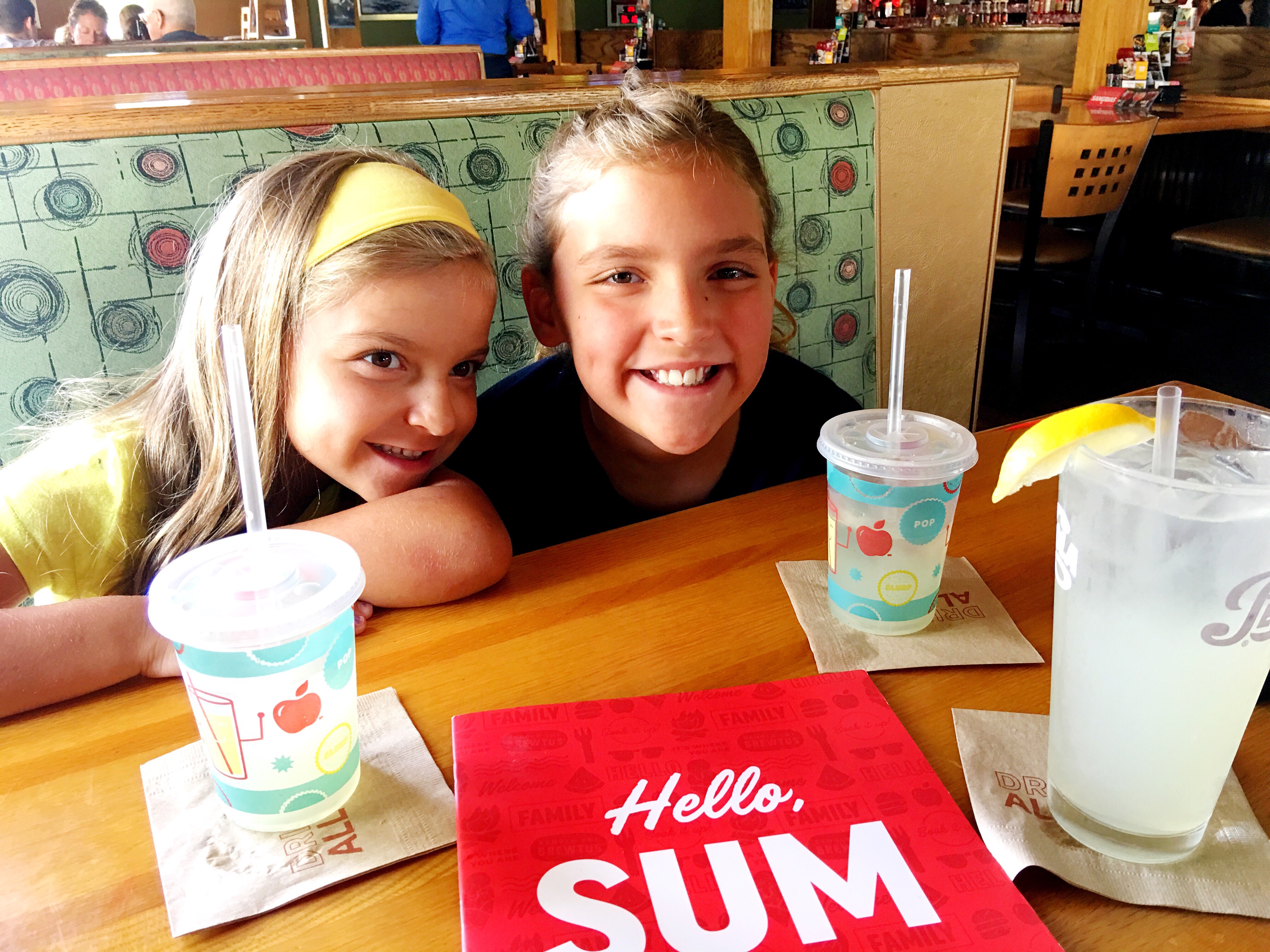 Shelby had been loosing some weight this summer. We attributed it to a new house with a pool, a bike-able neighborhood, eating healthy, etc. Then came July. Her energy started to slip. More weight cams sliding off. She was tired all the time. She started to complain of belly aches which we attributed to constipation. Because of her Adrenal Insufficiency, many symptoms were masked as they were actual current symptoms of her already pre-existing conditions . Thirst & frequent urination- were all things that were already present. We had noticed that things weren't "right" but had attributed it to her levels being off and the current diagnosis.
One morning- she threw up. We treated her as we do for adrenal crisis. We went to the doctor. They did some blood tests. Urine tests and determined we needed to go to the hospital ASAP.
We did. She was admitted and there was the answer: Metabolic-acidosis. The beginning of Type 1 Diabetes. Holy ….
Devastated. Mad. Upset. Terrified. Happy. Relieved. Anxious. Furious. Elated. Nervous. So. Many. Questions.
All the feels. All the rage. All the tears. What does this mean? Well,basically we won the rare disease lottery – twice.
Three days in the hospital but we finally have a diagnosis. And she's getting back to normal. Slowly. But surely.
My first mission- to make her understand that this didn't happen because of something she did. Or we did. Nope. It just comes on. Yes- some of it is hereditary but not us. She just won the lottery.
Second mission- to tell her and the kids and our entire family, that this will be ok. (By the way- the HARDEST part of this whole ordeal was telling the kids what the diagnosis was. They were just as devastated as they didn't understand. They all were crying. They are all in this with her and learning too…) But we let them know- we can do this. We are raising 3 kids with one rare condition, so the daily medicine and monitoring isn't really new to us. We already give medicine three times a day to the kids, we can just add the new routine in. And life goes on. But there's alot more that goes into this…alot.
And let me give you an update on Shelby…. This kid is a rockstar. She left the hospital knowing how to test her sugars, and give HERSELF HER OWN INJECTIONS!!!!!!! What?!?!?!!? Seriously. She's on to her diet, which really doesn't need too much modification, but there is so much I/we don't know yet, which is terrifying. I'm trying my hardest to remain positive, but this is a lot…but we can do this. She's testing herself at school and also giving herself her own shots at school too. She doesn't complain. She doesnt' wince at the shots. She is my hero. We are a strong family and we will make sure that she gets the best care and lives her best life. Yes- things will be different and slightly more complex.
Now- here's where you come in. We really walking to raise money to fight for so many others with this condition. Over 40,000 are diagnosed each year with Type 1. Research, medicine, laws, things I never knew existed need to be done to help this every who live with this condition daily. For her and her future.
To all my friends and family who love Shelby as much as we do, thank you for the well wishes, the presents, the words of encouragement, and the love that we feel from you all. It's a tough diagnosis, but she's back at school like she didn't miss a beat. Our school has been amazing and everyone has been so supportive. But there's always a silver lining. It could have been a different diagnosis. It could have been much different. We know that we are never given anything that we can't handle. And that just means we must be one REALLY STRONG family.
We hope to see you on May 2nd!
xo
The Langford 6