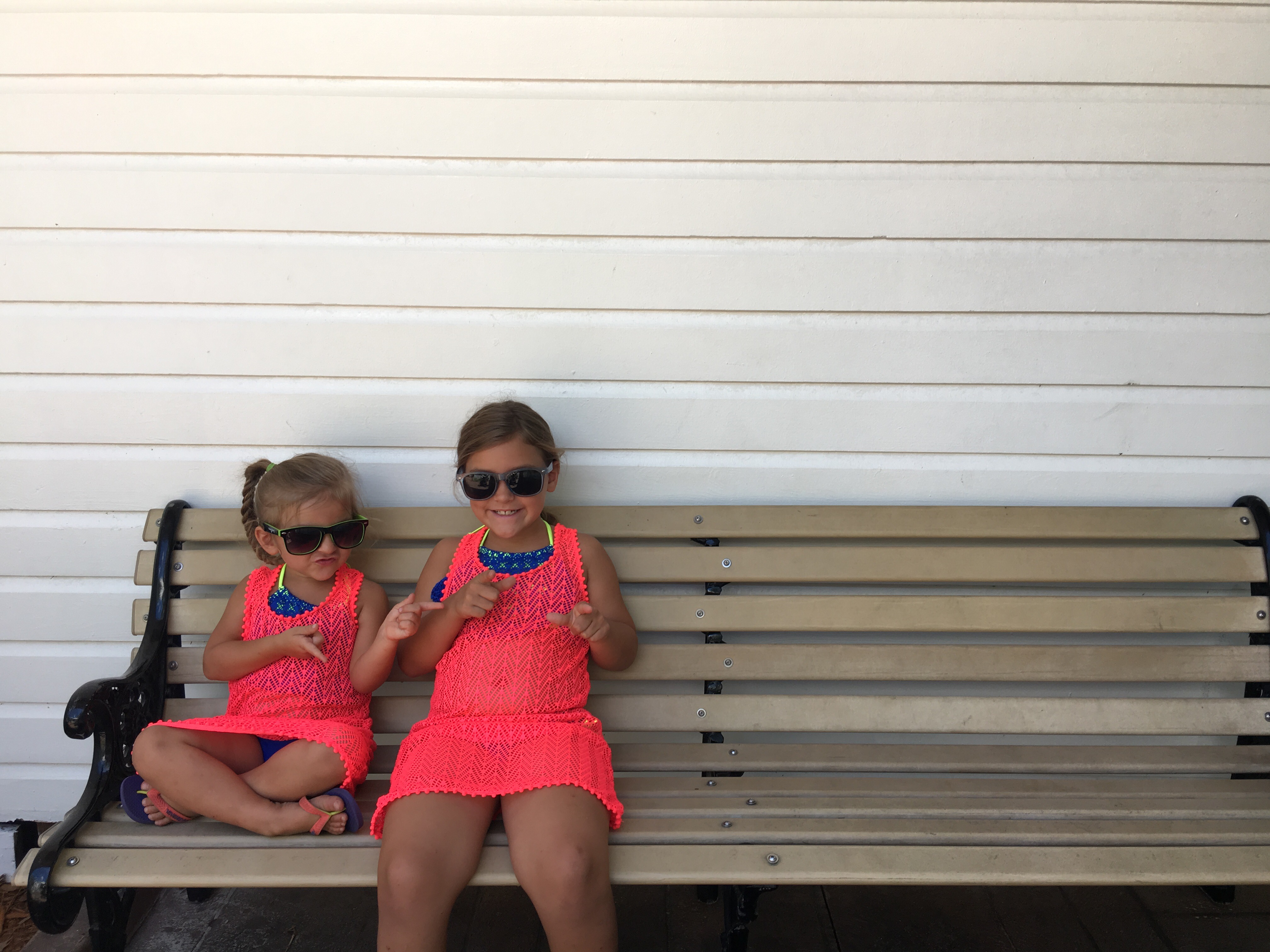 Summer in Florida is HOT!  We love to be outside- playground, beaches, parks or someplace cool like waterparks, but after a long hot day in the sun, it's super important to hydrate!  Smoothie King has just launched a new line of healthy smoothies that kids will love and parents will love even more! 


Smoothie King's new line of Summer Hydration smoothies are blended with coconut water, which is hydrating and provides more potassium and electrolytes than the leading sports drinks. These are only available August 28th and are available in multiple flavors: Watermelon Hydrator, Watermelon X-treme, Passion fruit Peach Hydrator, and Strawberry Mango Hydrator. My favorite is the Watermelon Hydrator and they now even have coconut water on the menu too! So don't sweat it!  Stop by any Tampa Bay location and hydrate yourself and treat the kids (shhhhh…they won't even realize it's healthy!)
Smoothie King and one of my favorite places in Tampa, the Glazer Children's Museum, have a super fun day on July 2nd called Dandelion Days!  There will be free 12-ounce watermelon smoothie this Saturday at the Museum Entrance and giveaways and you can't go wrong with all the fun activities inside the Glazer Children's Museum! It's going to be a fun day to cool off in Tampa Bay with Smoothie King and the Glazer Children't Museum!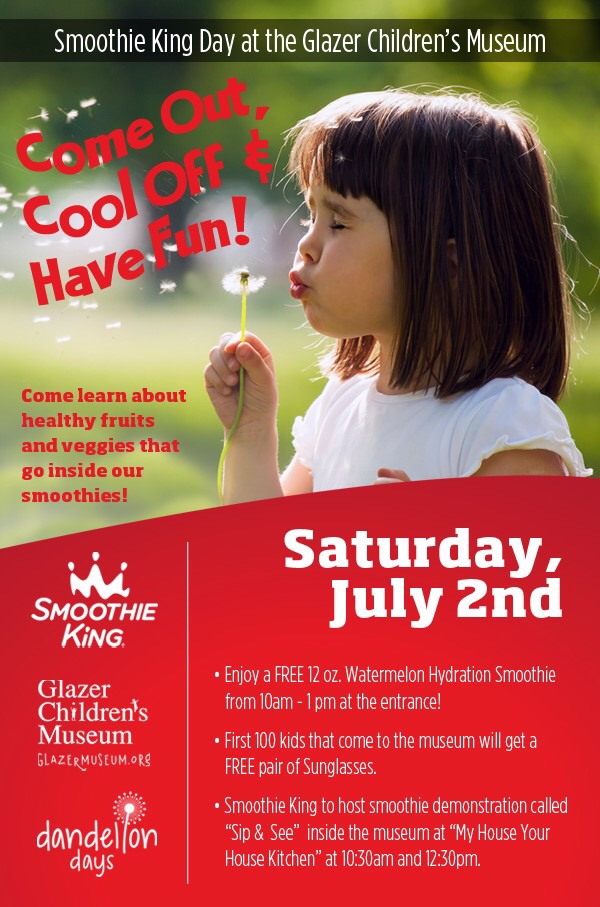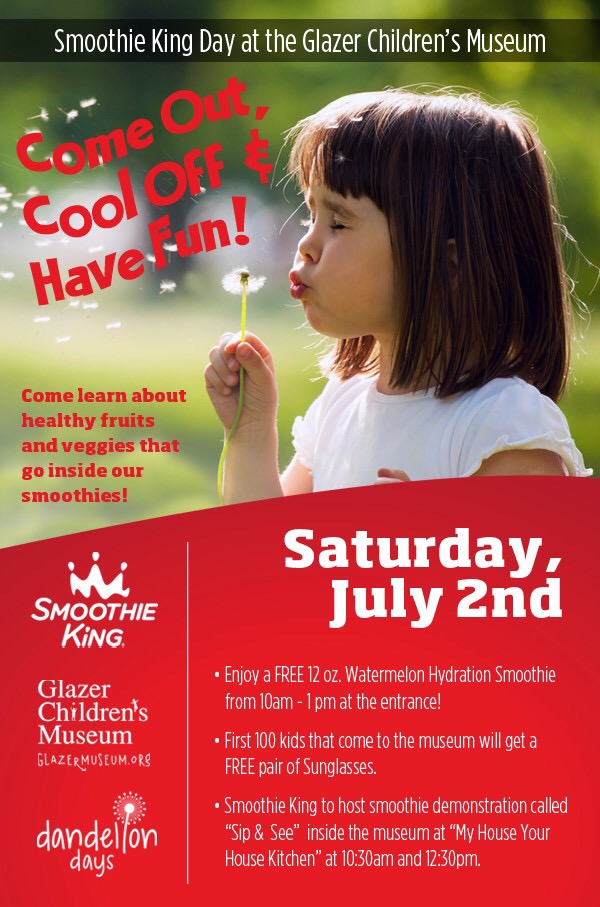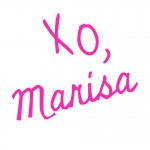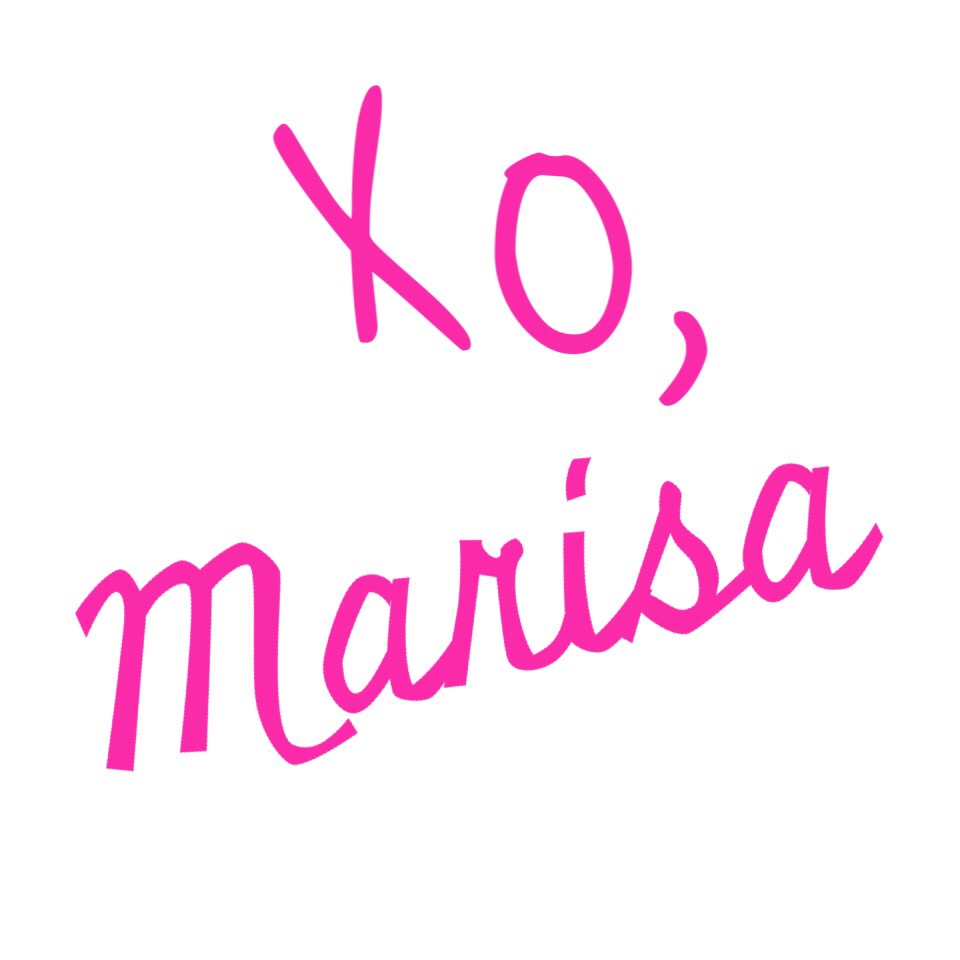 Disclaimer: I have partnered with Smoothie King to share the details of this upcoming event. As always, opinions are my own. Thank you for supporting Tampa Mama.