Last night was the coolest flashback. Hanging out at The Max and reliving all the Bayside HS memories we watched for years was awesome. For those who grew up in the 1990's THIS was your show. You watched it religiously and soaked up every detail. (Not much has changed today as my pre-teen kids watch a few Disney shows and do the same.) Make sure you binge watch 'Saved By The Bell' on Netflix before you go to get to ready for the night too!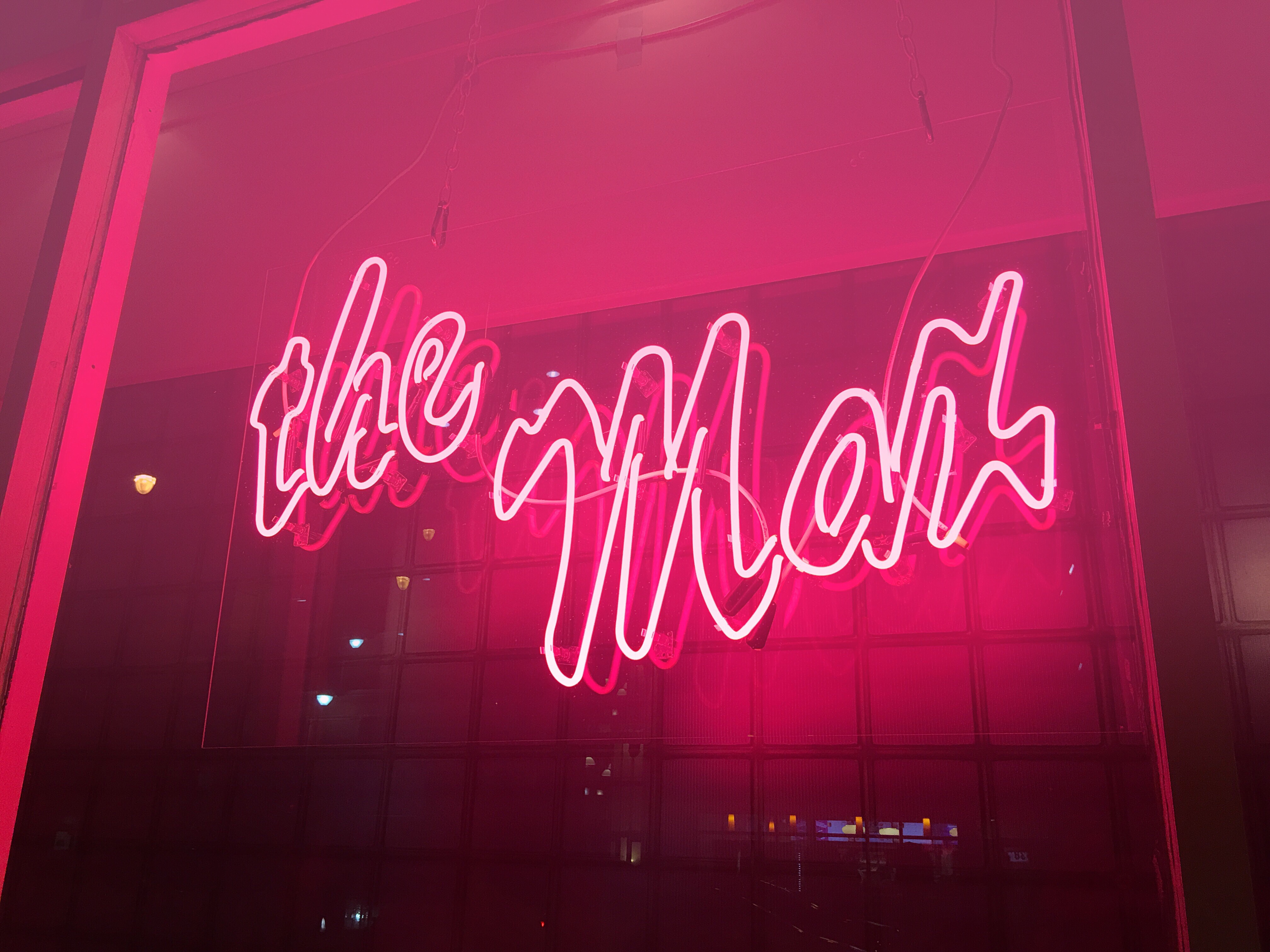 You walk in and immediately are taken back to 1990 and it couldn't be more perfect. They got every detail right.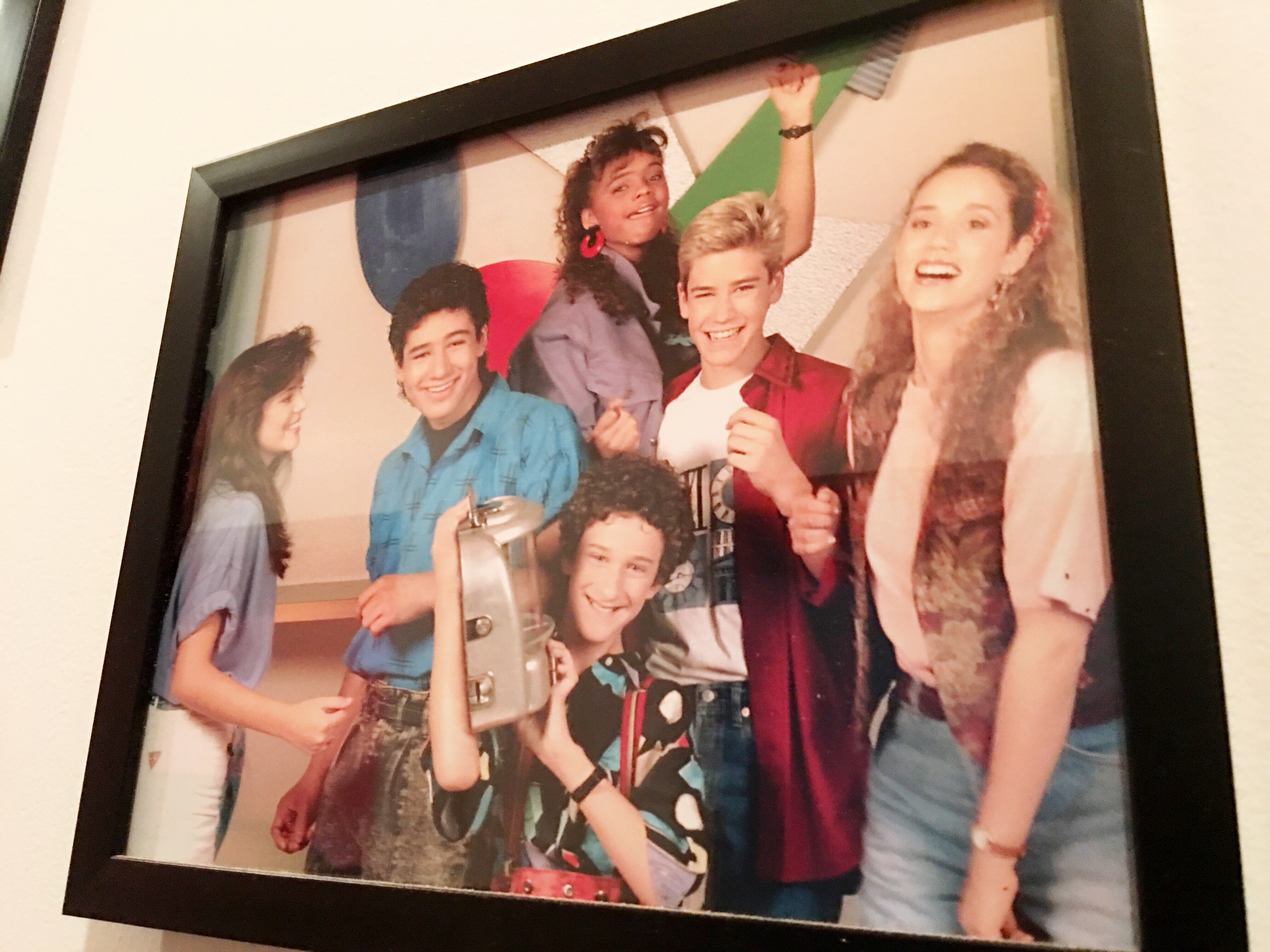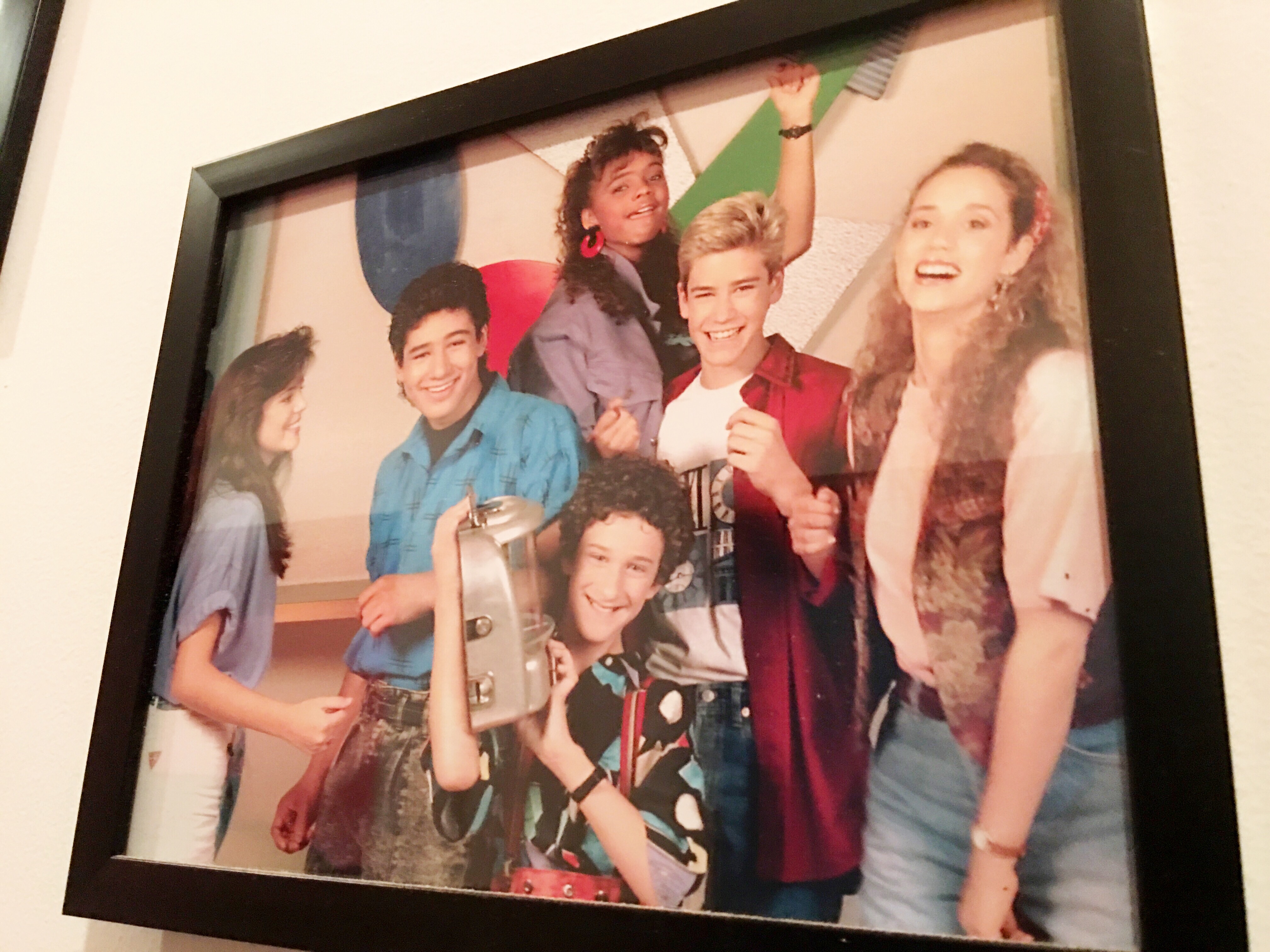 I was 10 when the first episode of Saved By The Bell aired on August 20th, 1989. Not yet in high school, but the show made me believe that high school was going to be so cool. The lockers, the fashion, the hair, the boys, the girls… EVERYTHING was totally awesome and I couldn't wait to watch more of that show and I couldn't wait for high school either!
The Saved By The Max, a pop up restaurant in Chicago, was originally supposed to be in Wicker Park for two weeks. By popular demand and a sell out before they even opened, it's here until the end of the year.
We walked up and there was a line about 10 deep, no one really under 25, waiting for a stand by table. The earliest time I could get reservations was 10:30pm for dinner on a Monday night but I didn't care. I booked their only party of four until August for $190, prepaid and I had no clue what I would be eating.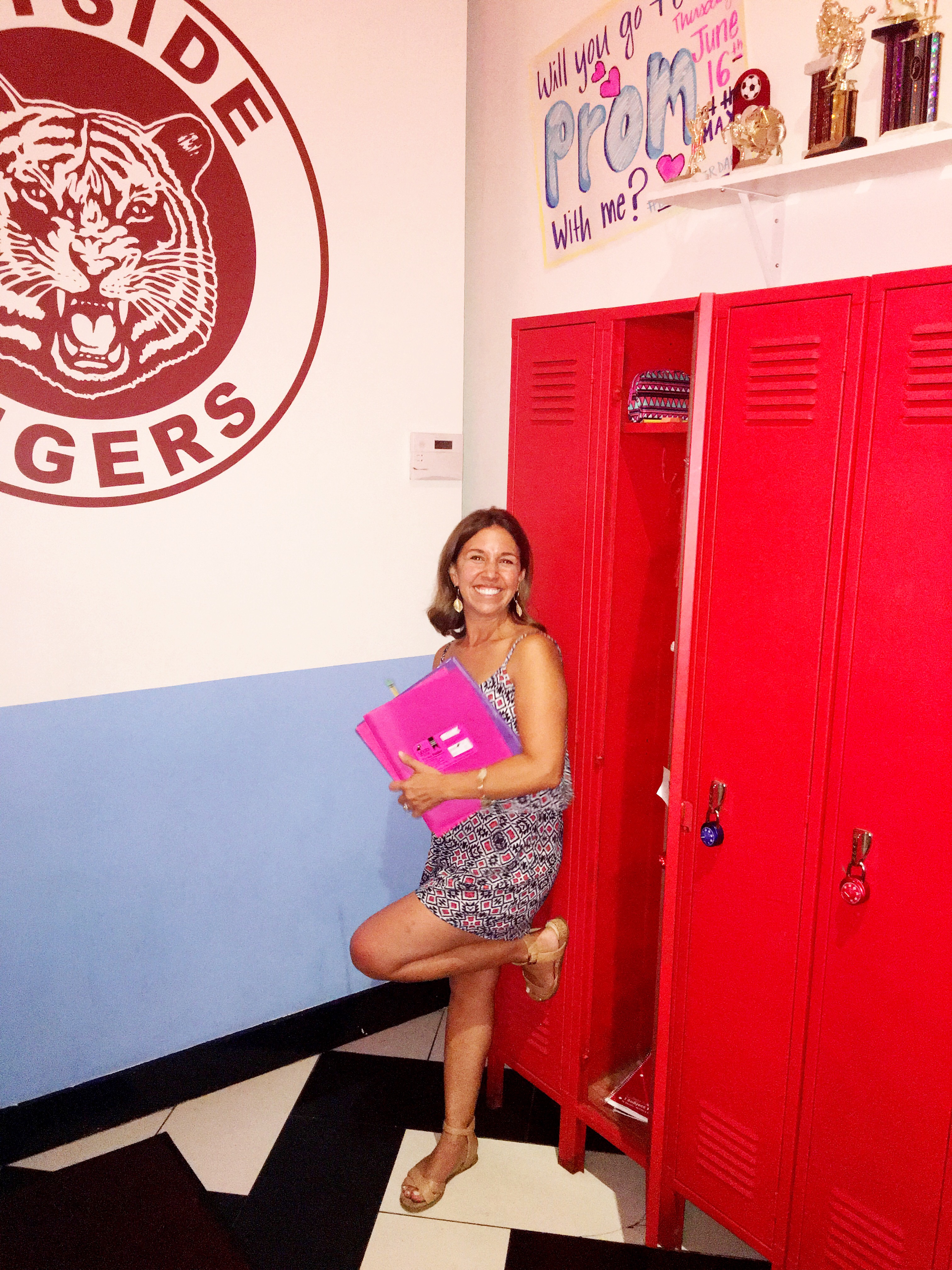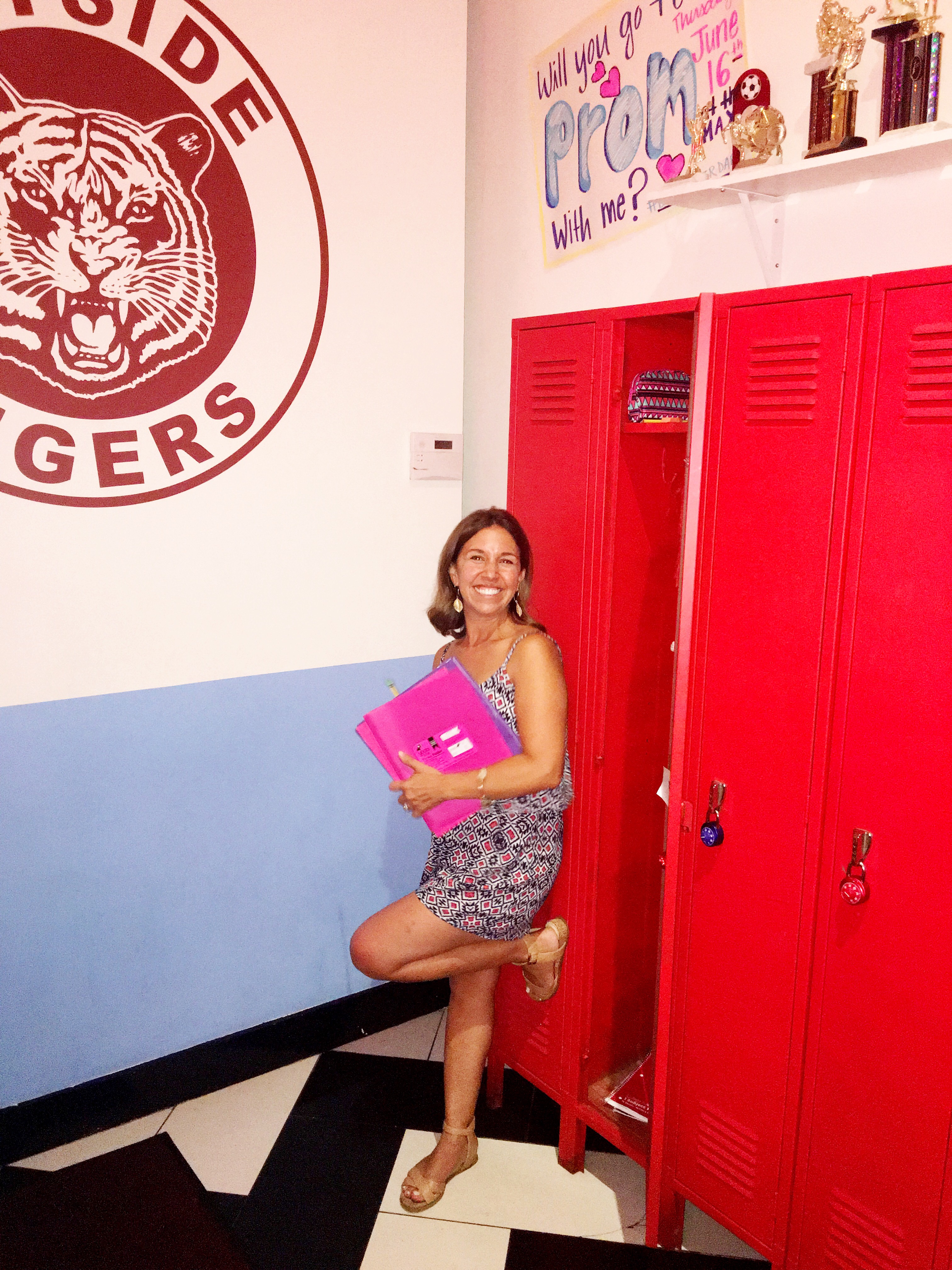 Dreams do come true!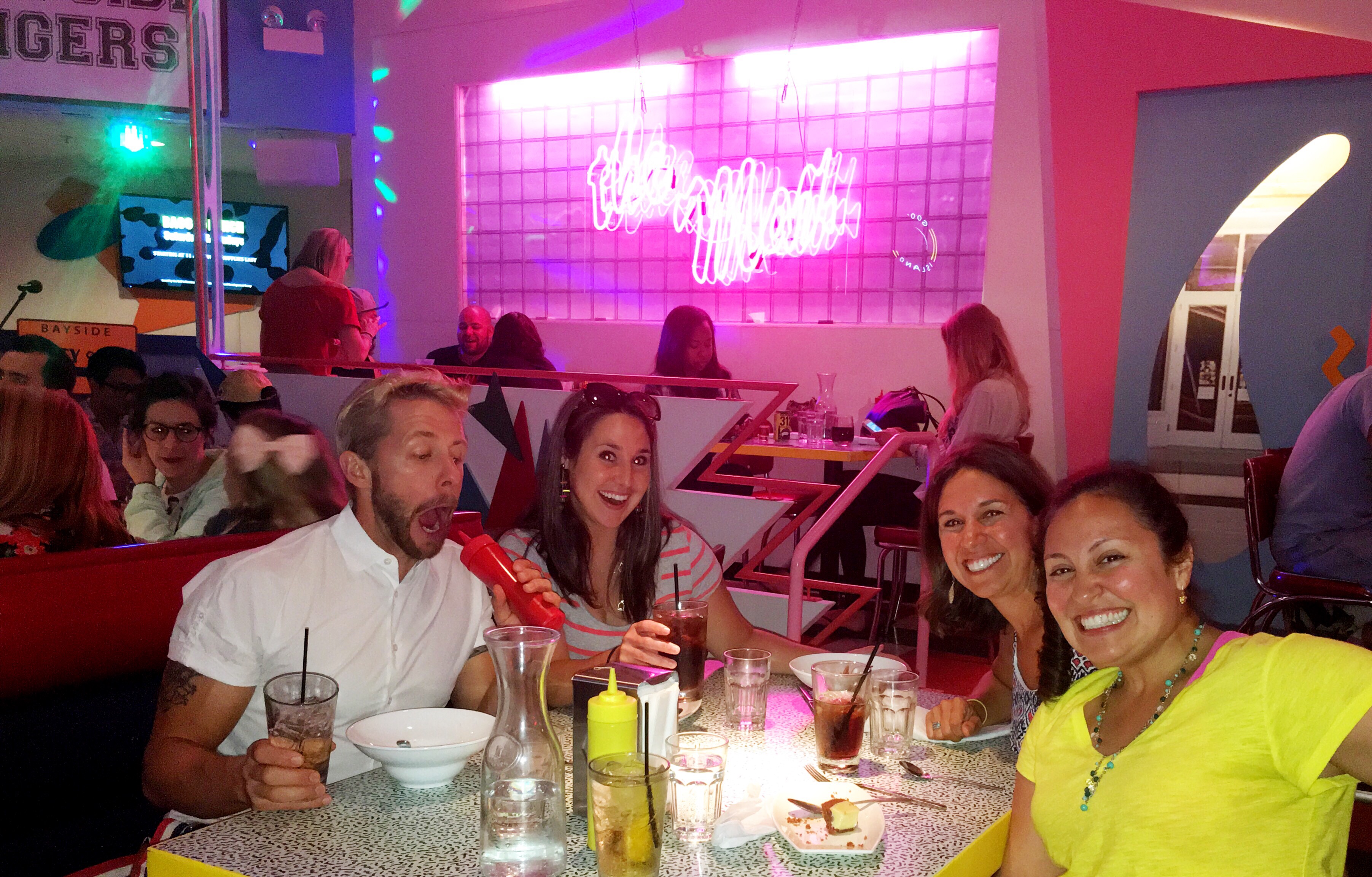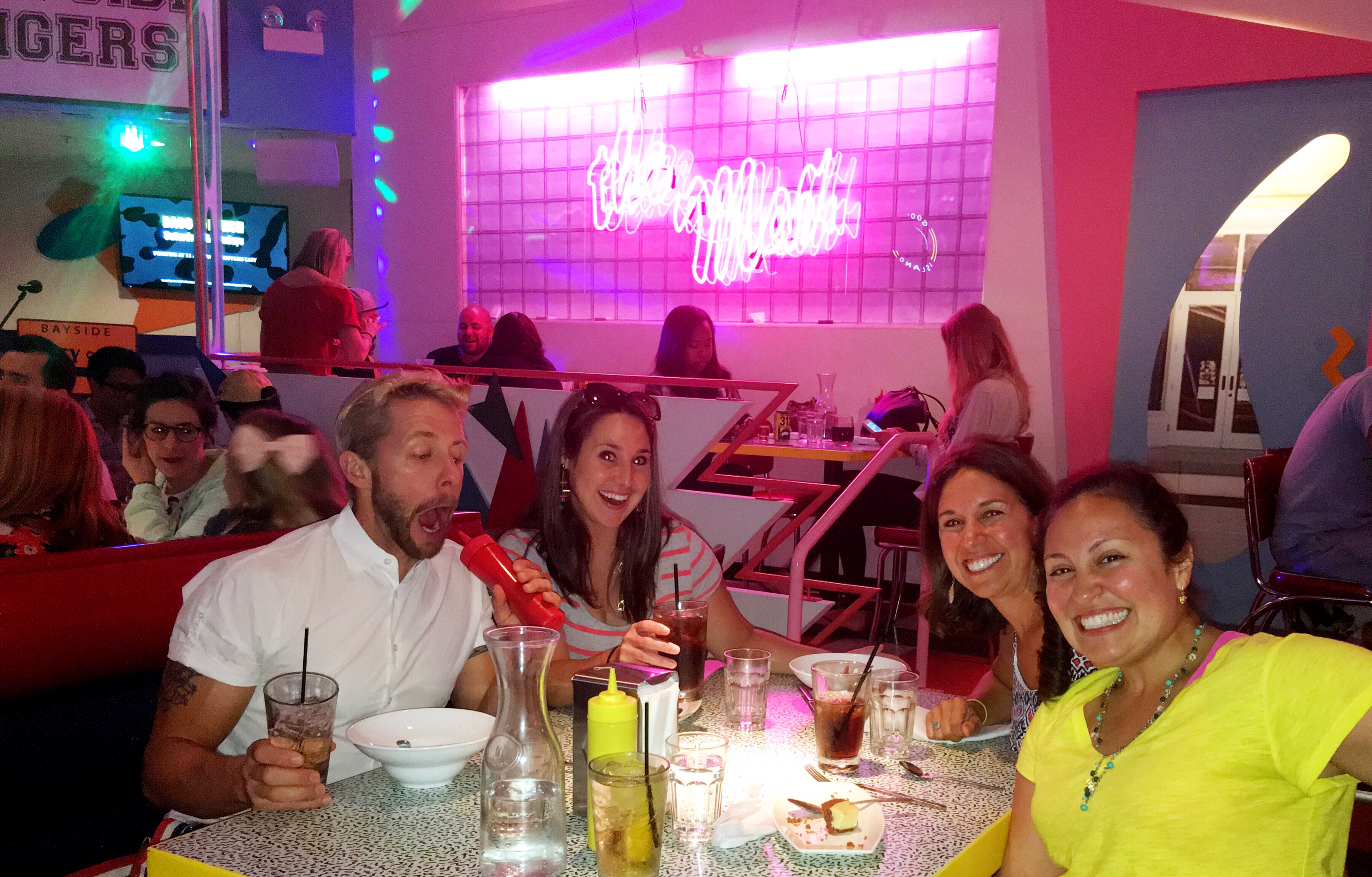 90's music filled the The Max and we knew every song that came on. 'Saved by the Bell' episodes played at the bar where you could also order up that classic milkshake with  "two straws." It's just like being on the set of the show. Dreams do come true.  We had the best time ever! (Dress up and make it even more awesome!)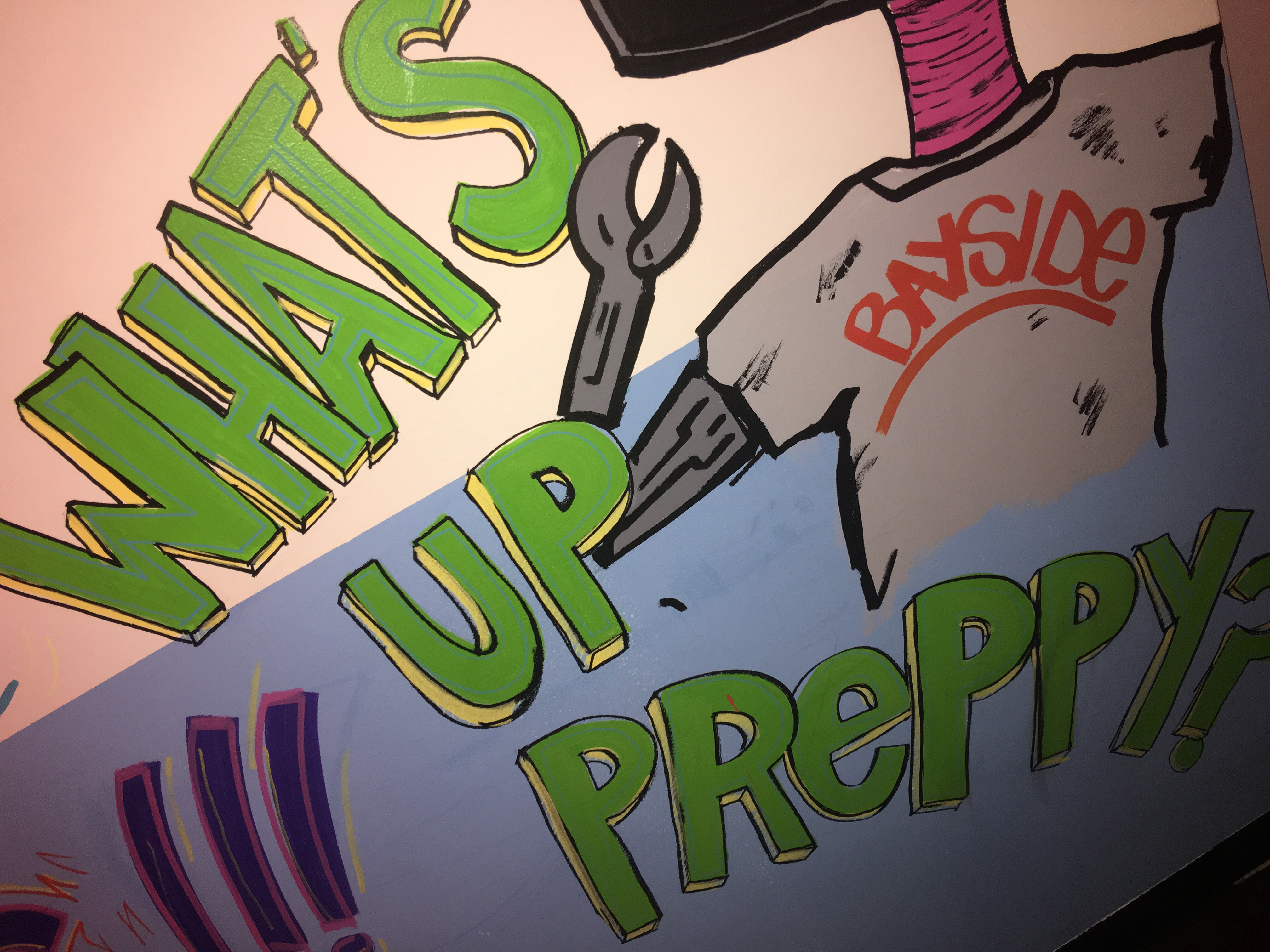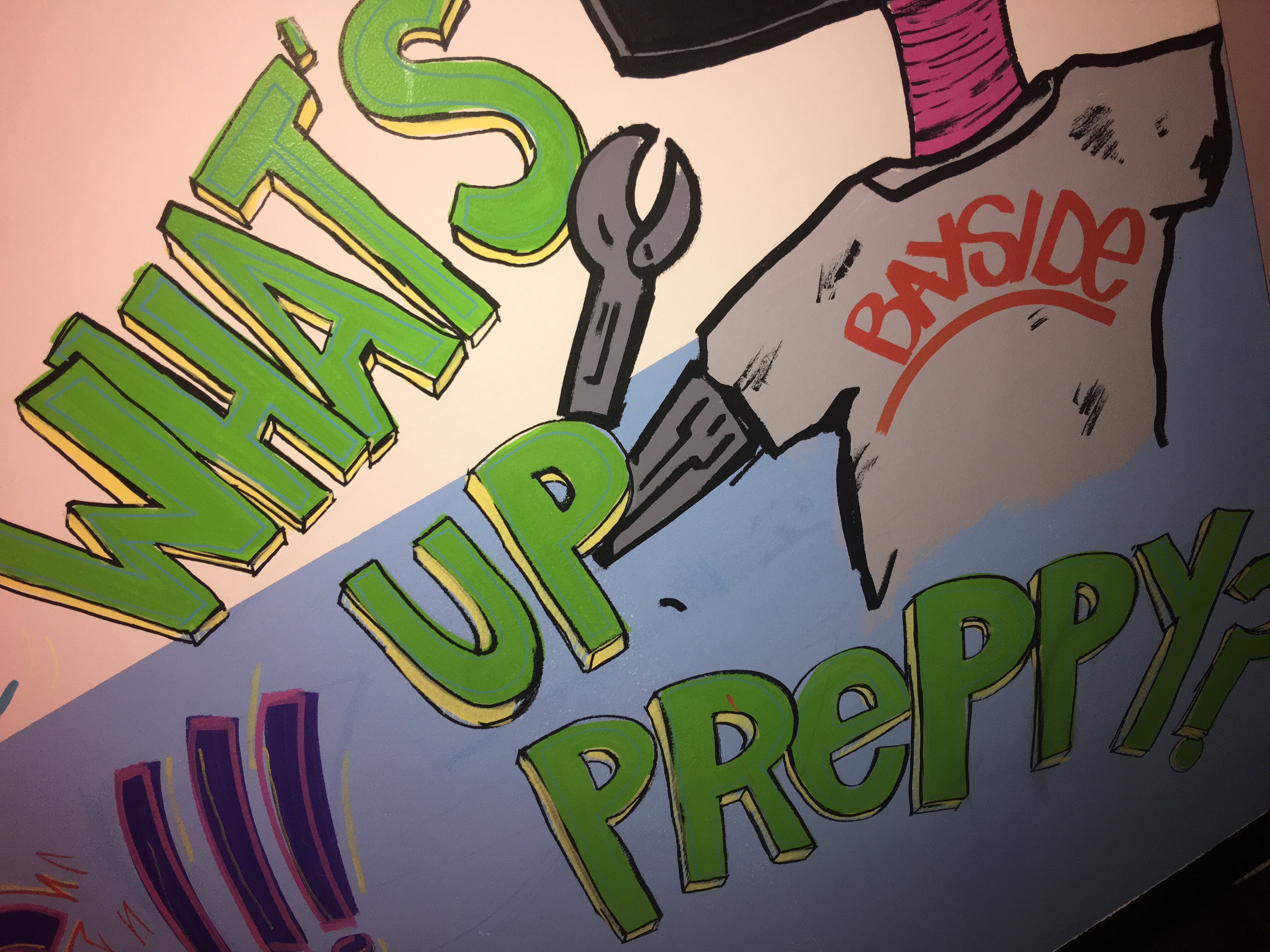 What's Up Preppy? Saved By The Bell quotes fill the walls!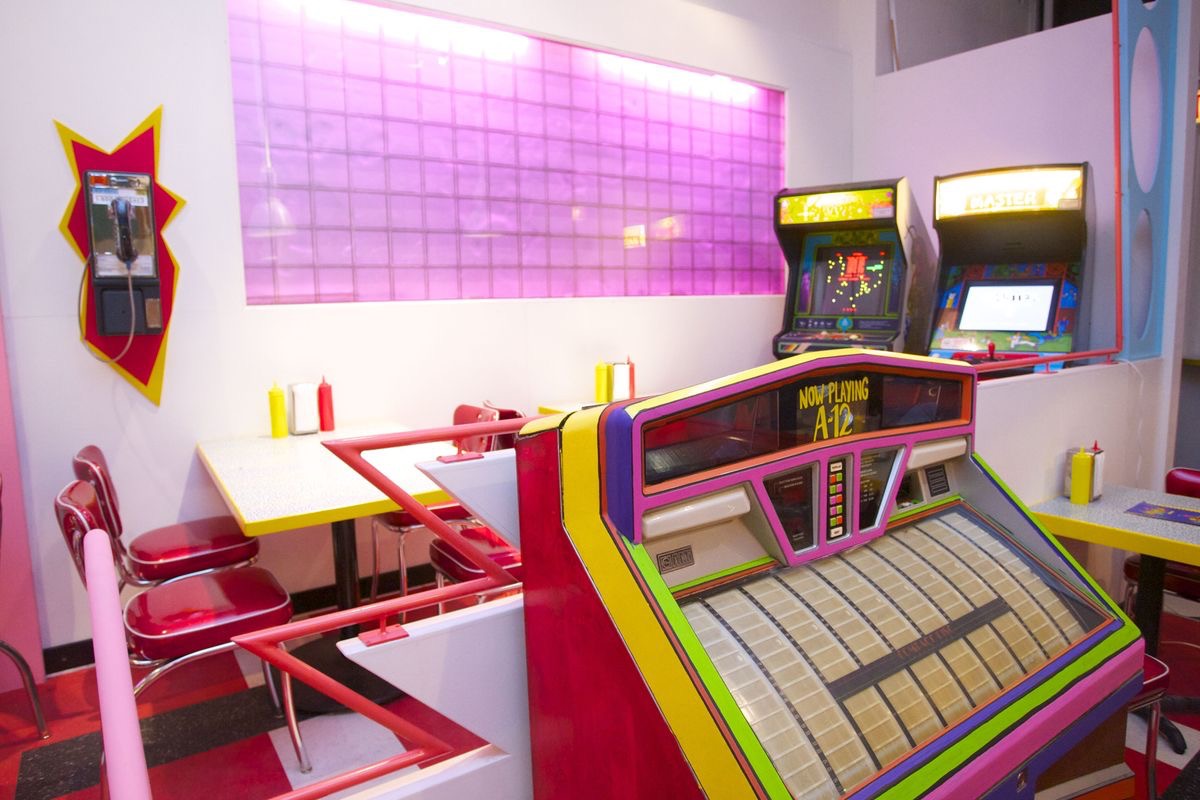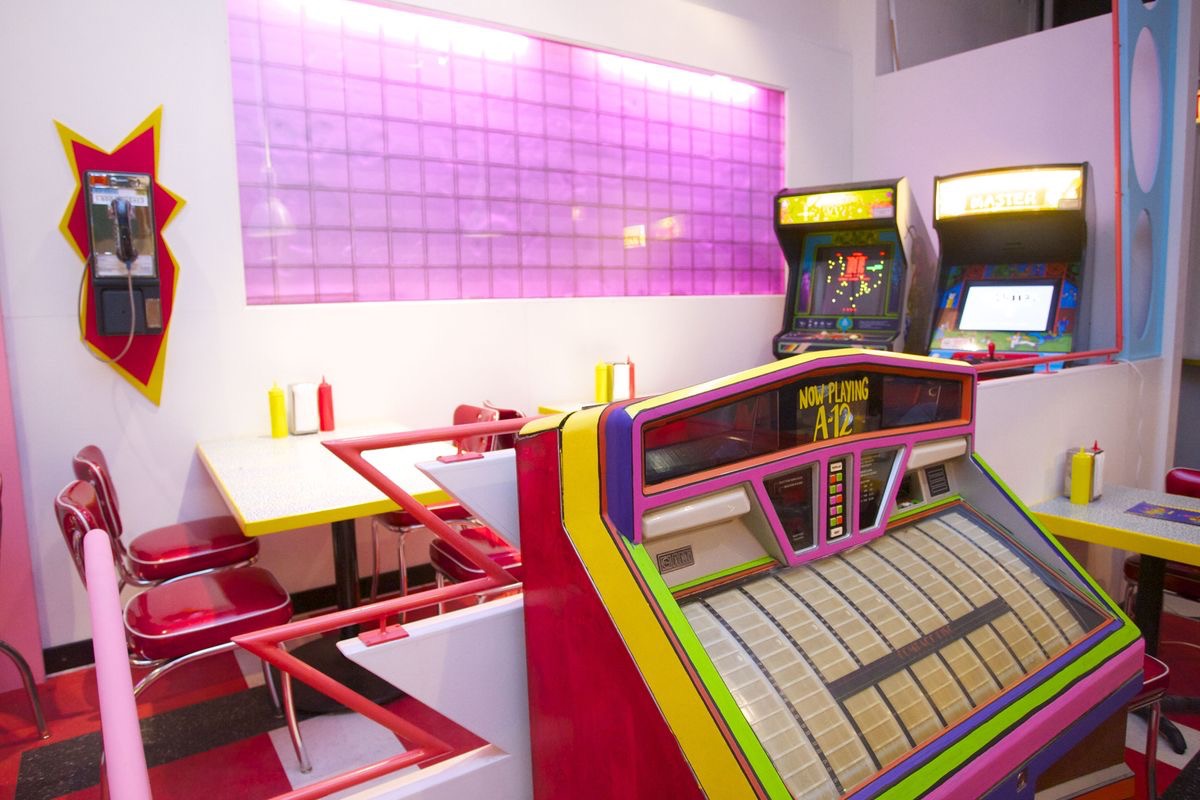 Image: Saved By the Max
They even have Mr. Belongs office in a corner!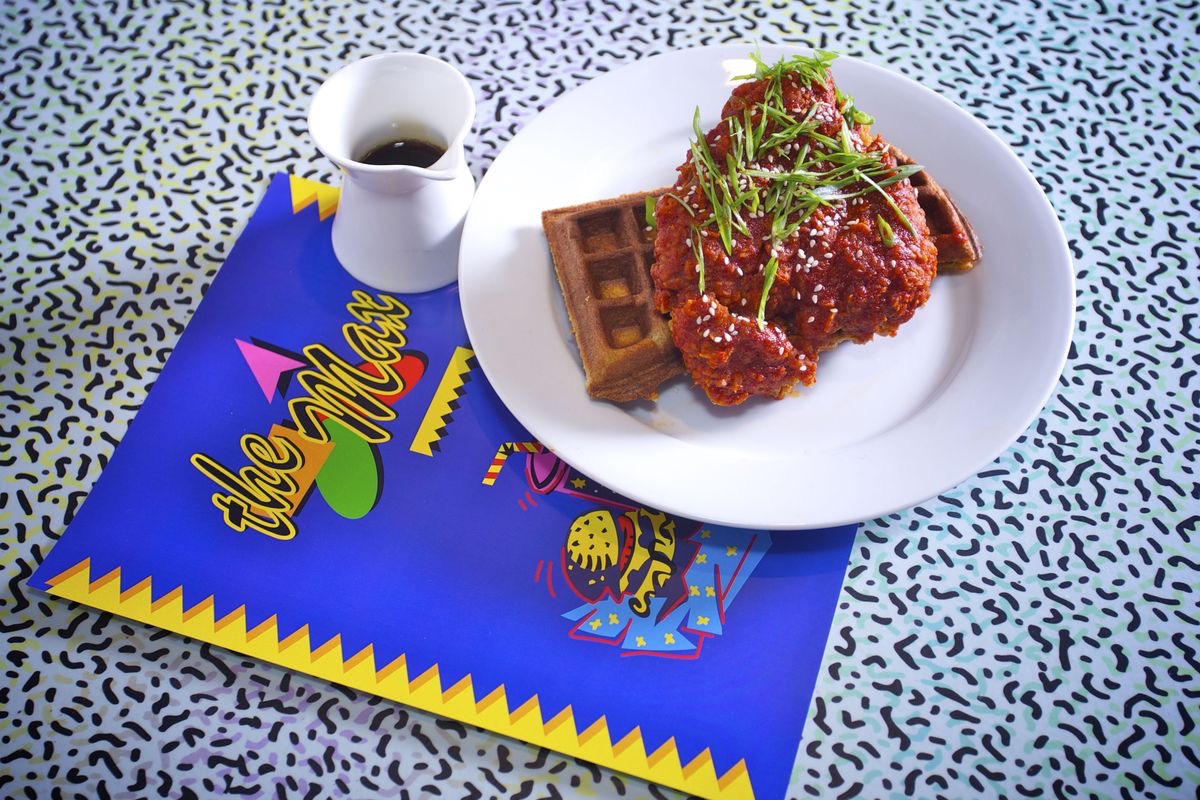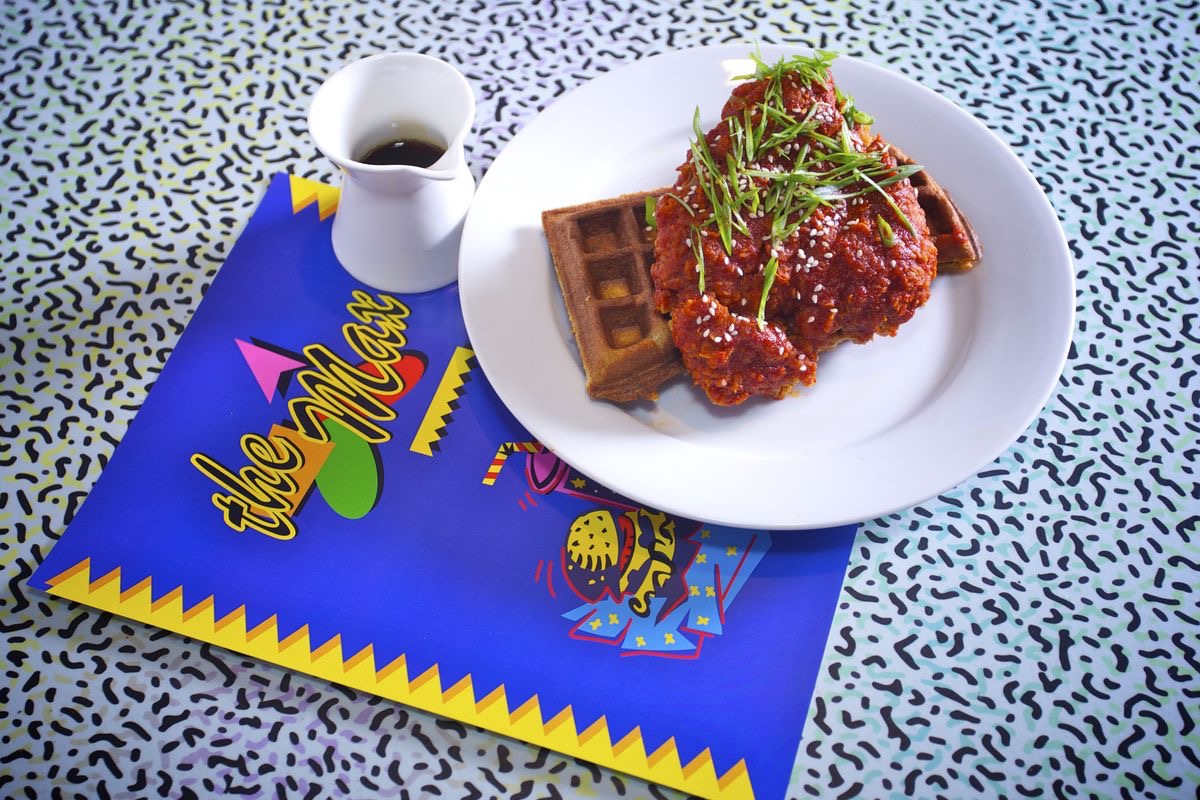 Image: Saved By The Max (Pictured: Tori's Fried Chicken)
Turns out, the food has gotten rave reviews (and they totally love up to all of them) and the names are even better: Mac & Screech, AC Sliders,  or you could even order The Kelly Kowpowski with a Spanno of The Side. (Ha!) I ordered the above and it was the BEST. Tori's Fried Chicken is Goose Island 312 and Coconut Milk Waffle with Korean Fried Chicken and Spiced Maple Syrup. Harley not included.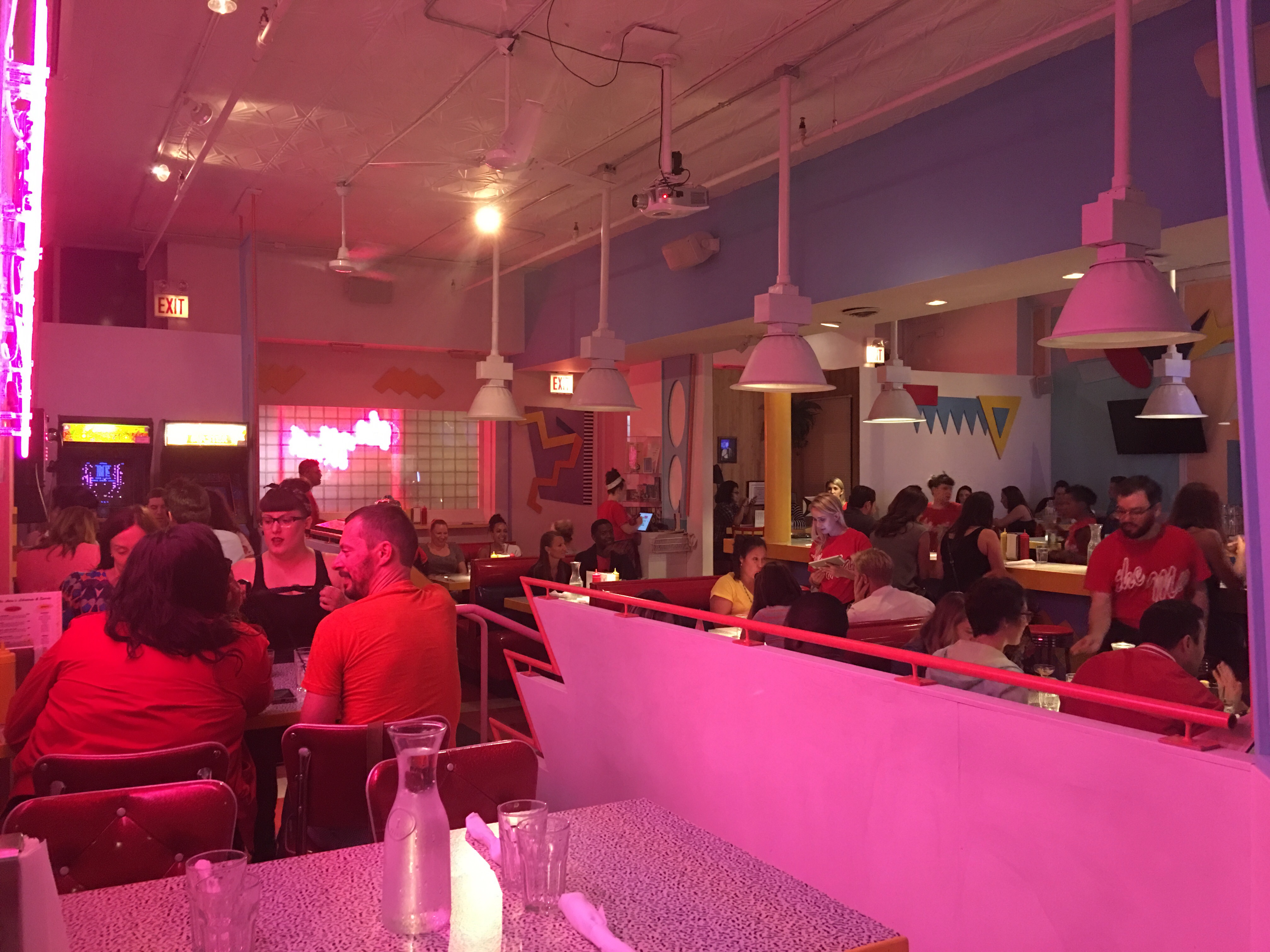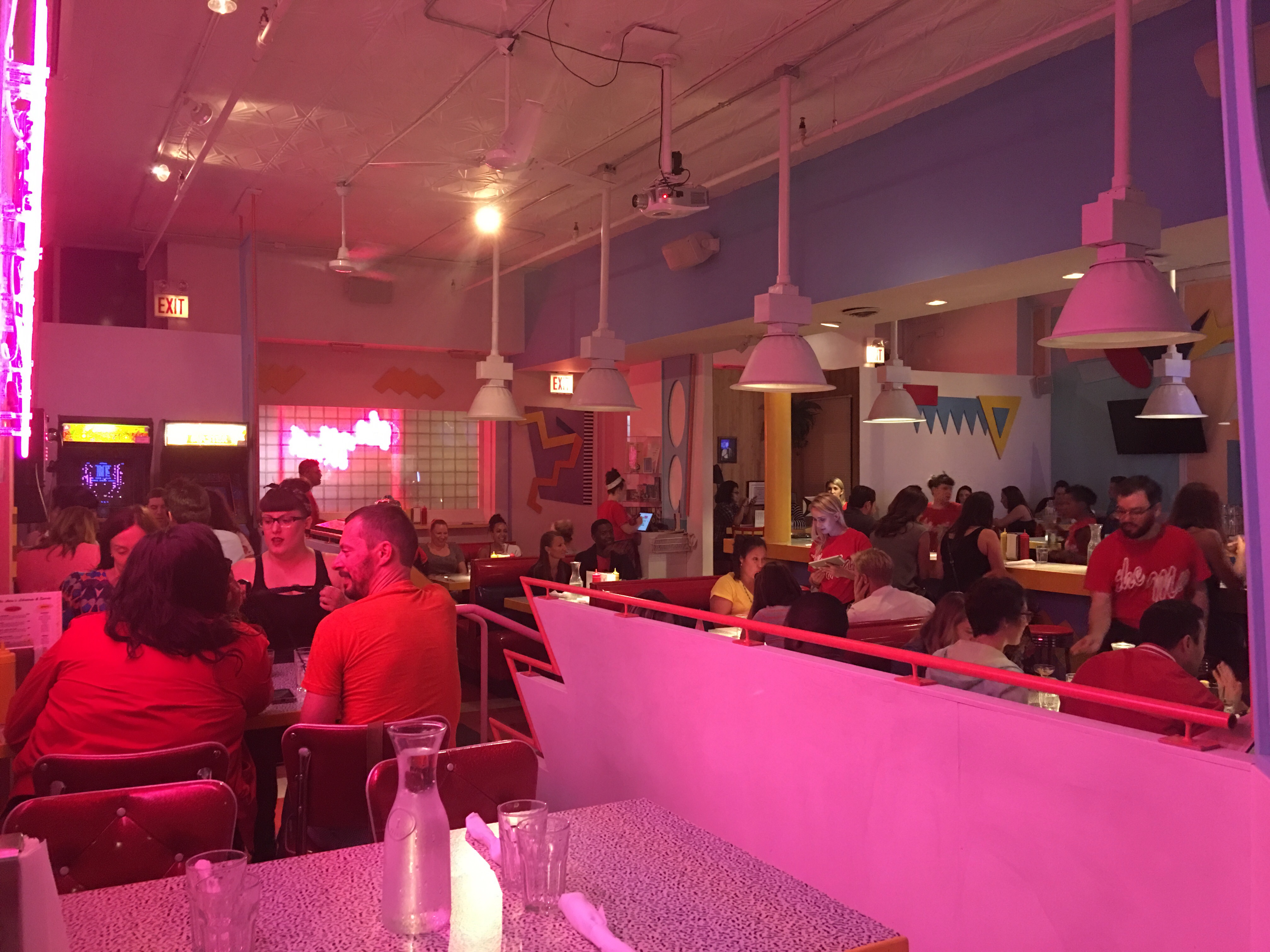 Pink neon lights up the room and you are immediately transported back to 1990. I hope you can visit the next time you hit up Chicago. The only thing I didn't get to do was sign a yearbook after my time at Bayside High and The Max. I think I would have wrote: "Hey Max!  Thanks for all the memories!  I'm so glad I had the chance to visit!  Maybe we will see each other over the summer!  Stay cool! xoxo Marisa" Other than that, my trip to Bayside HS was complete.
Tip: You can't come inside "just to see" unless you have a reservation. It's only here until December 30th and reservations are into October and on. Get a per-fixe ticket at $45 pp (taxes and tip included) with a minimum party of 2. The larger your party, the easier it was to get a ticket. They do have a "brown bag lunch" on Saturday morning that will let you at least come in to see and snap some pics too!
For reservations to Saved by the Max click here.
Disclaimer: I write about what I like on this blog and all opinions are my own. This was the best $45 I've spent in a long time!