The tweet that went viral in minutes at 12:00AM on November 25th…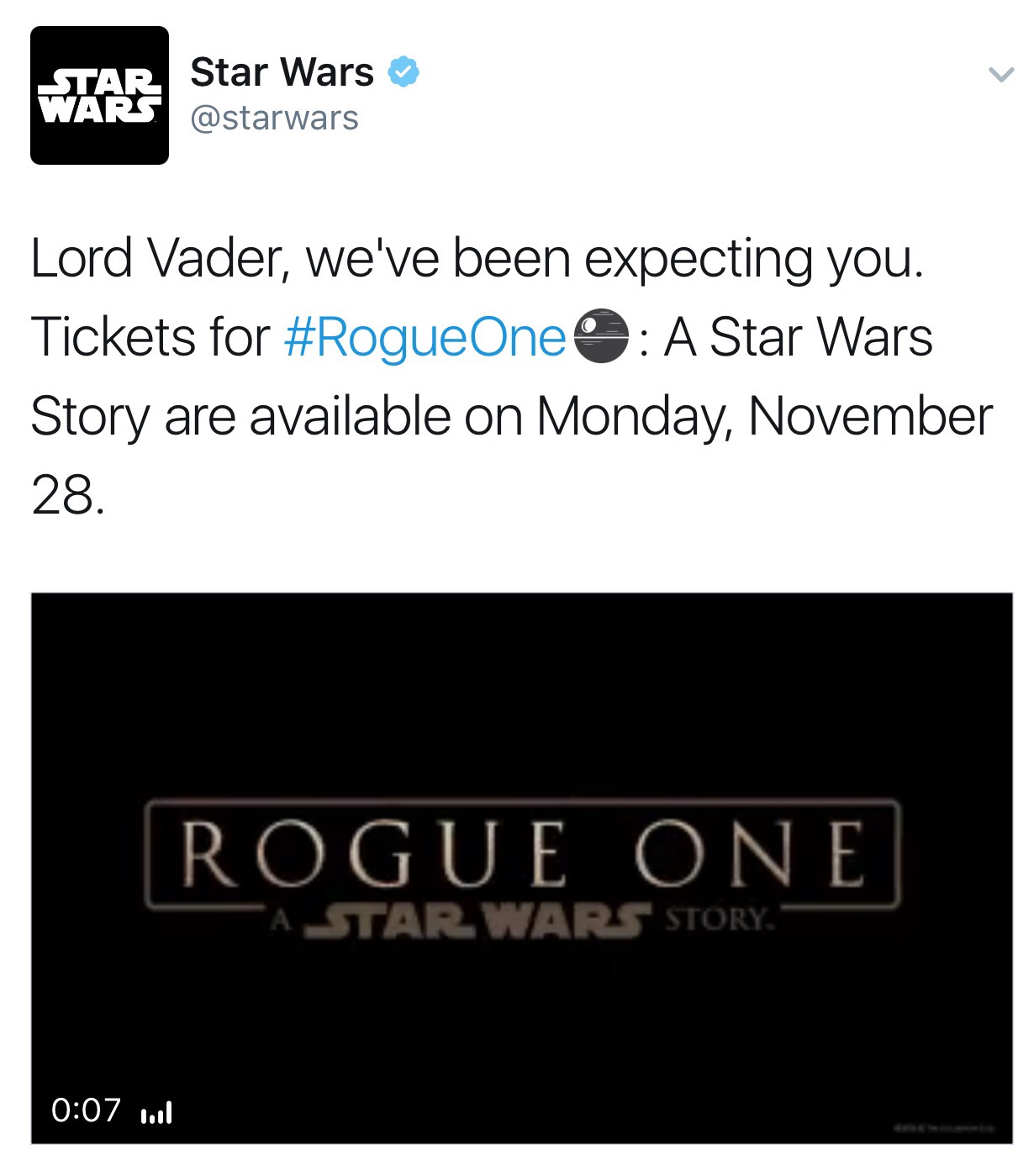 Last year, Star Wars fans broke Fandango when they announced ticket presales during an ABC Monday Night football game. I think they will be ready this time.
With this tweet being sent at 12:00AM on November 25th, all the internet became a buzz with more news about how to buy.
The real story: You can look but you can't buy.
So how to buy your tickets? Stay up until Monday, November 28 at 12:01AM and have your Fandando account ready and know the time you want to buy- IMAX, 3D or standard theater. I'm assuming (not confirming) that there will be a limit on tickets you can purchase. But who knows… I do know I'll have my app ready!