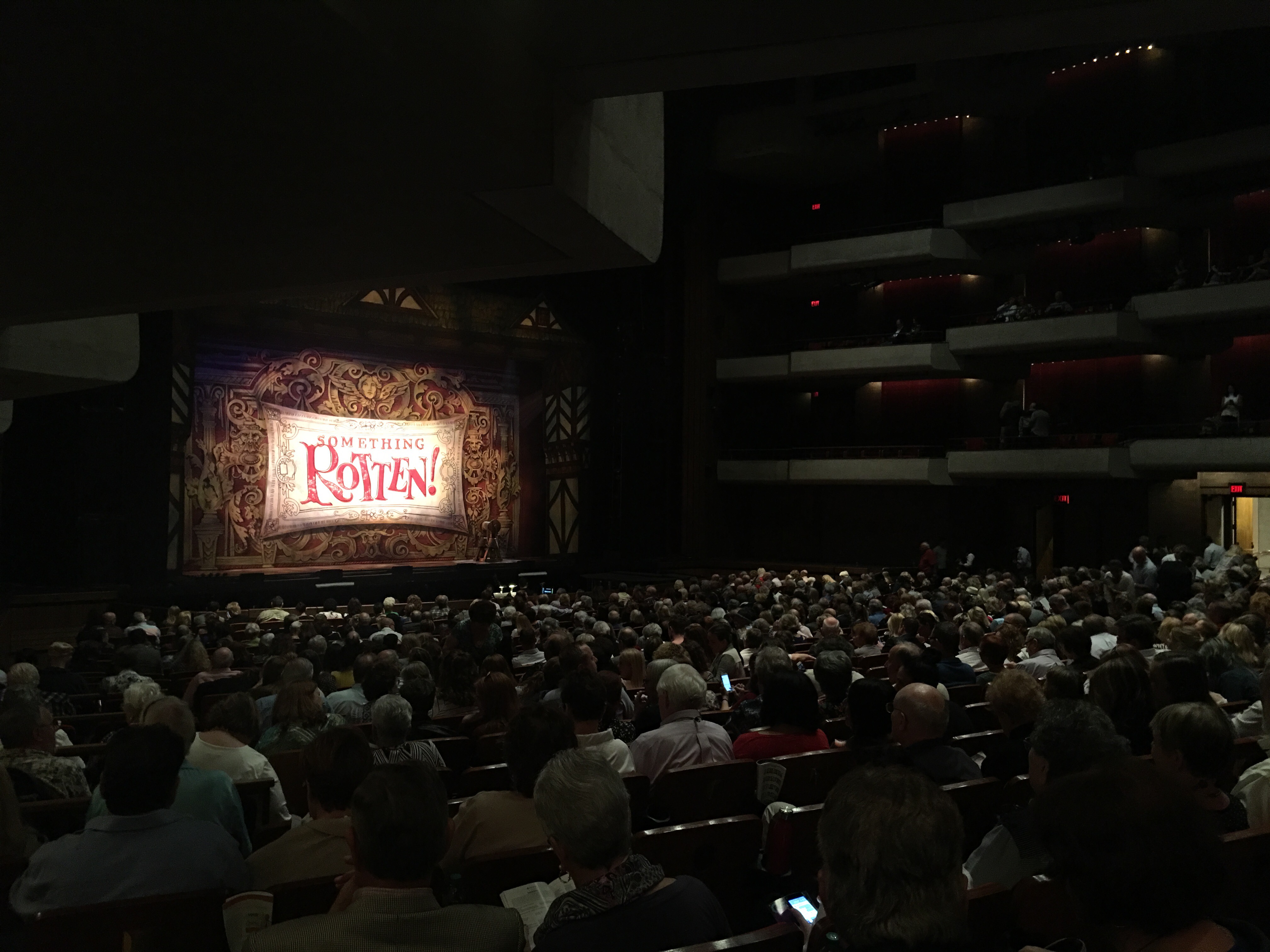 A packed house for opening night of SOMETHING ROTTEN! at the Straz Center in Tampa Bay had me knowing that this was going to be a fantastic night!  And SOMETHING ROTTEN!  did not disappoint!
If you know a little or a ton about musicals, this is the kind of musical that is truly for everyone!  Set in the 90's (the 1590's that is) this hilarious musical will have you laughing at zingy one-liners and double-entendres all night!  The story has the iconic and most brilliant playwright ever to live, Shakespeare, featured as this rockstar-type legend and in the shadows, are two brothers, who are trying to create something that will bring them out of Shakespeare's shadow, with something no one has ever seen…a MUSICAL!  From there they visit a fortune teller who tries to steer them in the right direction. However, as with most fortune tellers, the future is not always seen in perfect clarity and things do get a little distorted.
So grab your best friend that makes you laugh until your stomach hurts and don't miss this show!  From the director of The Book of Mormon and Aladin, comes SOMETHING ROTTEN!  and you are going to LOVE it!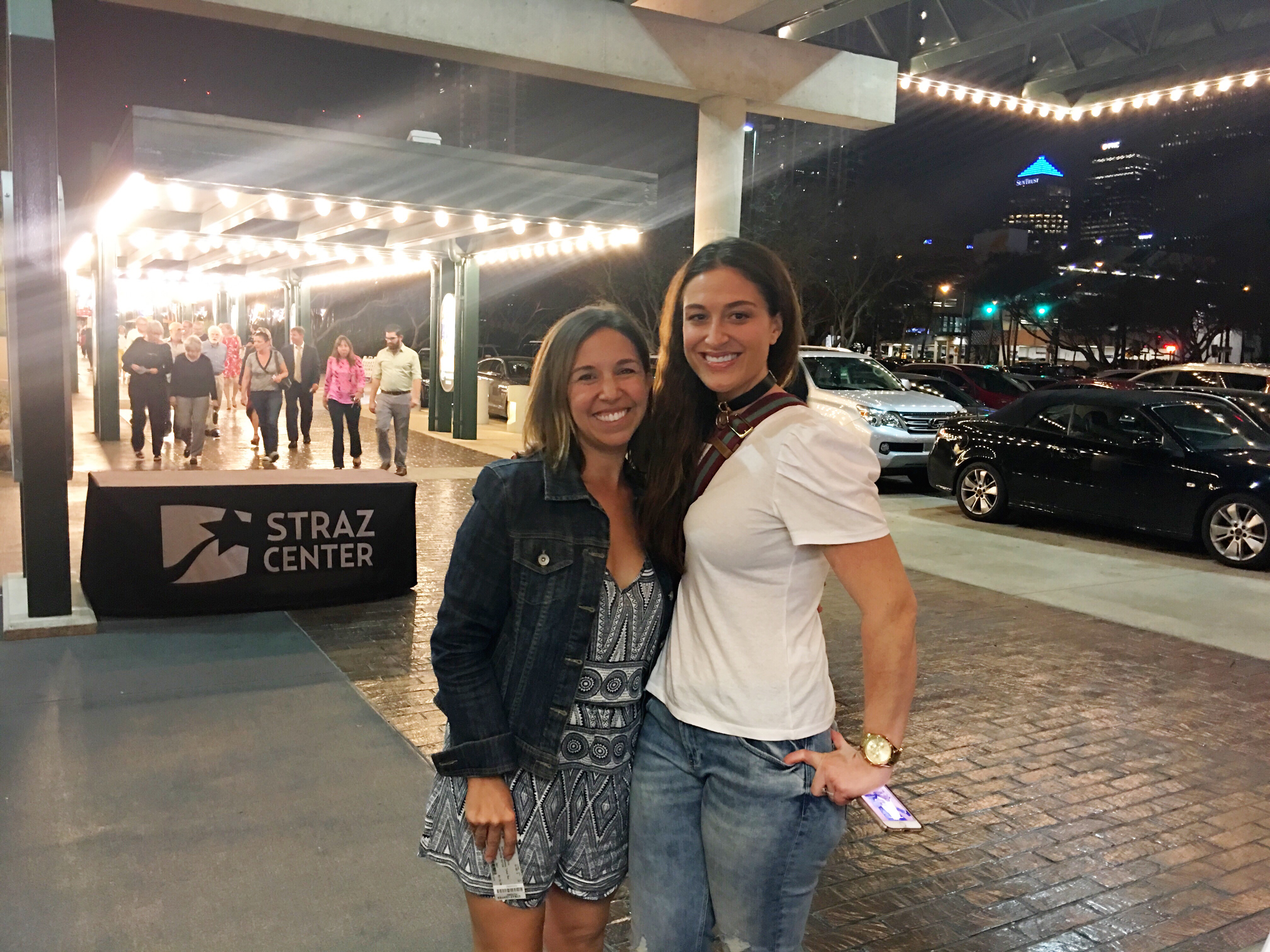 And of course, Tampa's Downtown is filled with perfect place to meet up before or after the show for a perfect date night or girls night out in Tampa Bay! Ulele is one of my favorites and easily within walking distance along the Riverwalk too!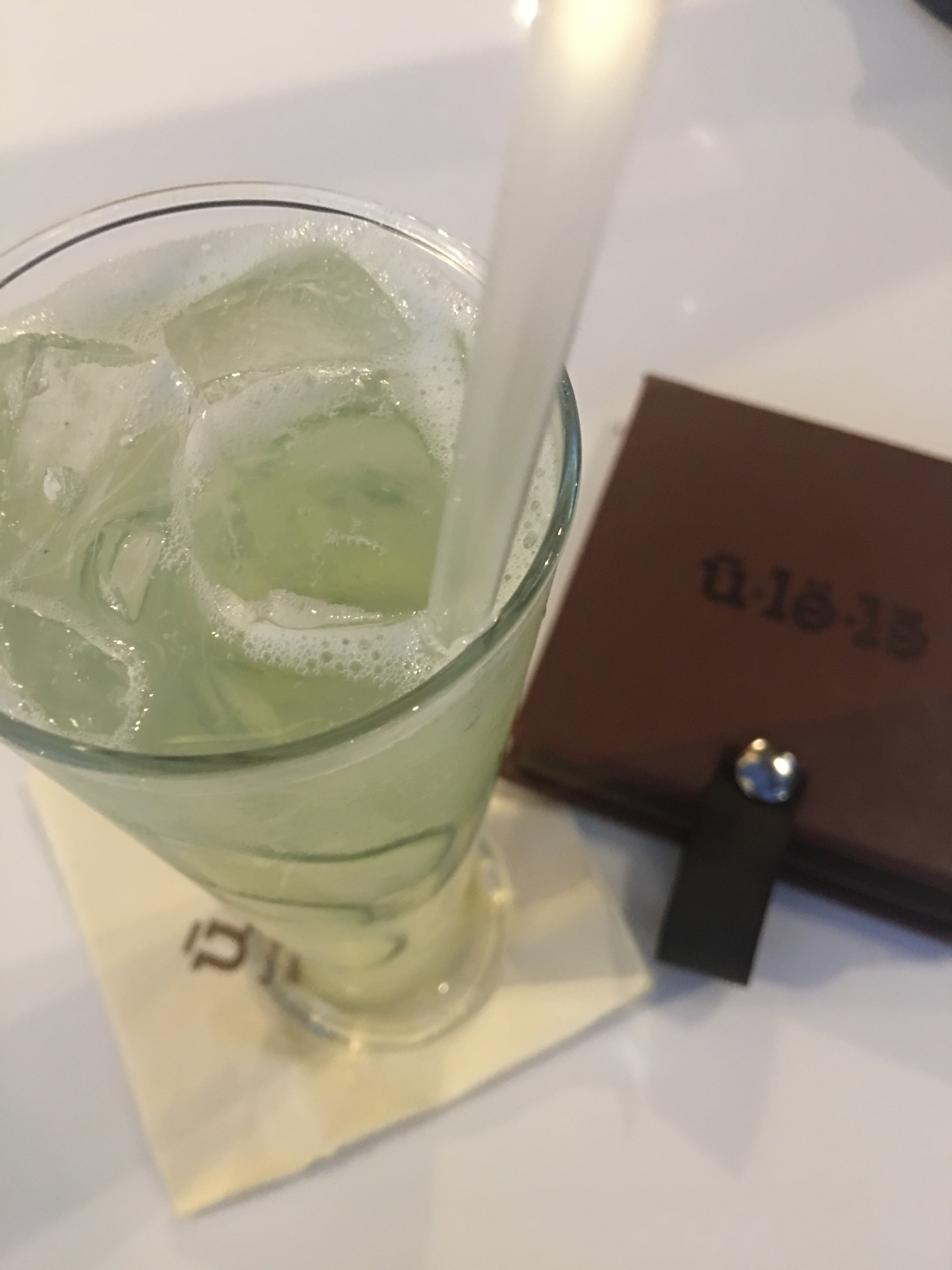 Thank you to the Tampa Bay Bloggers and the Straz Center for hosting my fun night!